The 10 Best Big Cities for Active Families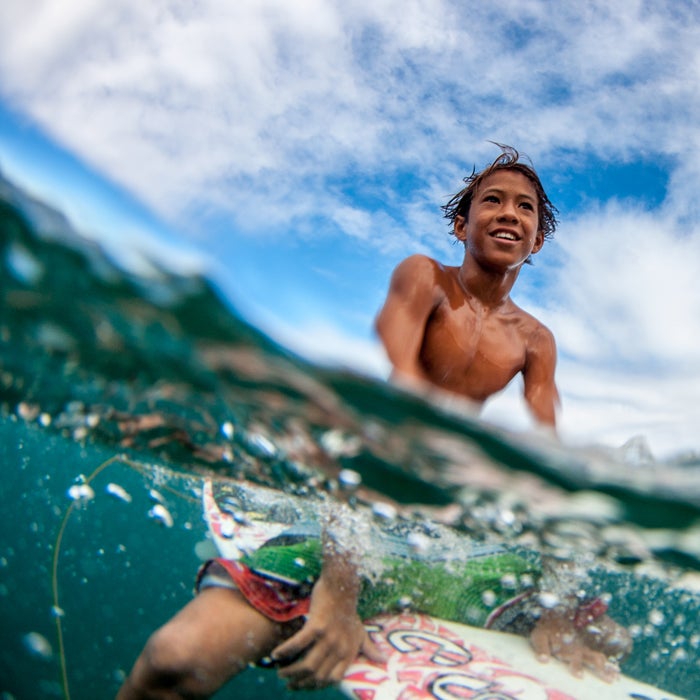 Jim Russi(Photo)
Heading out the door? Read this article on the new Outside+ app available now on iOS devices for members! Download the app.
What kinds of cities make families happy? That was our starting point. The answer, of course, is complicated. Our first assumption: kids like being around other kids. So we looked for cities where a high percentage of the population is under age 18. Next we looked at affordability, since every parent knows the financial challenges of raising offspring (some $241,000 for a child born in 2012, according to the United States Department of Agriculture). Then we considered health, removing any metropolitan areas that were above the national rate for adult obesity. Finally, we zeroed in on what we believe is the critical X-factor: access to large urban parks, trail networks, waterways, ski mountains, and other wild spaces. As it turns out, any city that scored high on all of the above inevitably supports a community of active families who value outdoor play above all else. And the winners are…
Population: 3.3 million (metro)
Median Home Price: $217,000

Best For: Lovers of parks and lakes
The Trust for Public Land ranks Minneapolis the number-one city in the country for parks. Indeed, 20 percent of the total land is in parks—some 6,700 acres—and 94 percent of city residents live within a ten-minute walk to a park. Minnehaha Park, overlooking the Mississippi River, contains family-friendly bike paths and forested riverside walking trails that snake along limestone bluffs. Despite brutal winters—average lows dip into the single digits—Minneapolis consistently ranks among the top biking cities in the U.S. thanks to its extensive bikeways (including 92 miles on city streets and 85 off-street paths) and progressive biking policies. The new five-and-a-half-mile Midtown Greenway, which is separated from car and pedestrian traffic and plowed in the winter, allows for rapid cross-town pedaling.
Then there are the lakes, some 750 of them, including the Chain of Lakes, which offers everything from swimming and sailing to logrolling and canoeing. Families ready for bigger water adventures can make the four-hour drive north to the 1.1-million-acre Boundary Waters Canoe Area Wilderness, one of the largest wilderness areas east of the Rockies.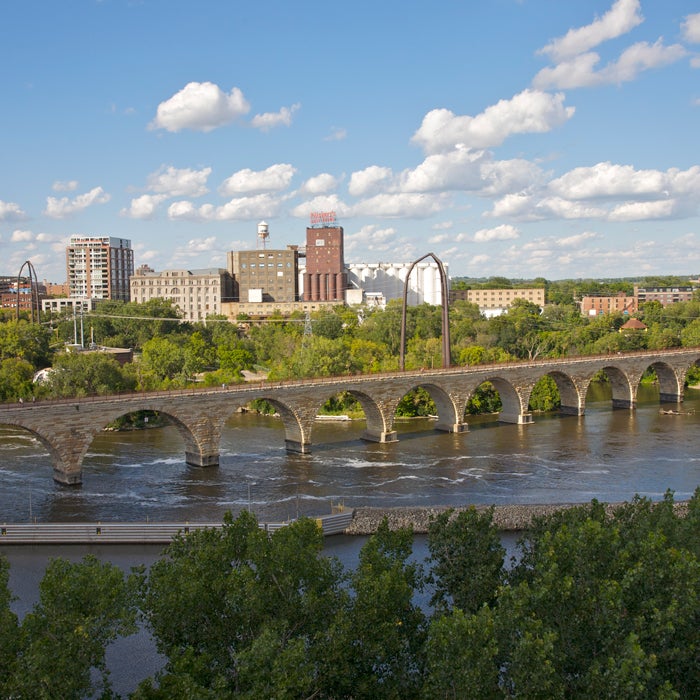 ---
Population: 1.8 million (metro)
Median Home Price: $217,000
Best For: Urban recreation
Largely thanks to Lance Armstrong, Austin has developed a reputation as a cyclist's town—a label that's endured even after the seven-time Tour de France champion's fall from grace. Designated as a Silver-level Bicycle Friendly Community by the League of American Bicyclists since 2007, more than half of Austin's streets have dedicated bicycle lanes. In fact, during the past three years, the city has actually reduced the number of motor vehicle lanes on roadways to install bike lanes (the master plan calls for 900 miles by 2020). The city is home to Mellow Johnny's, Lance's massive bike shop, and numerous cycling clubs, like Social Cycling Austin ("Putting butts on bikes since 2009"), which organizes weekly rides that range from hardcore workouts to "Caffeine Cruises."
Lesser known is the fact that Austin is also a great all-around adventure-sports town. The Barton Creek Greenbelt stitches together seven miles of waterfront parks, providing hiking and (awesome) mountain-biking trails and, in the spring, kayaking spots and swimming holes. The loop trails bordering 416-acre Lady Bird Lake are ground zero for Austin's vibrant road-running community, while the lake itself has become a hot spot for stand-up paddleboarding. Outfitter Austin Paddle Sports offers rentals, lessons, and even a party package for kids' birthdays (cake, ice cream, and water guns included).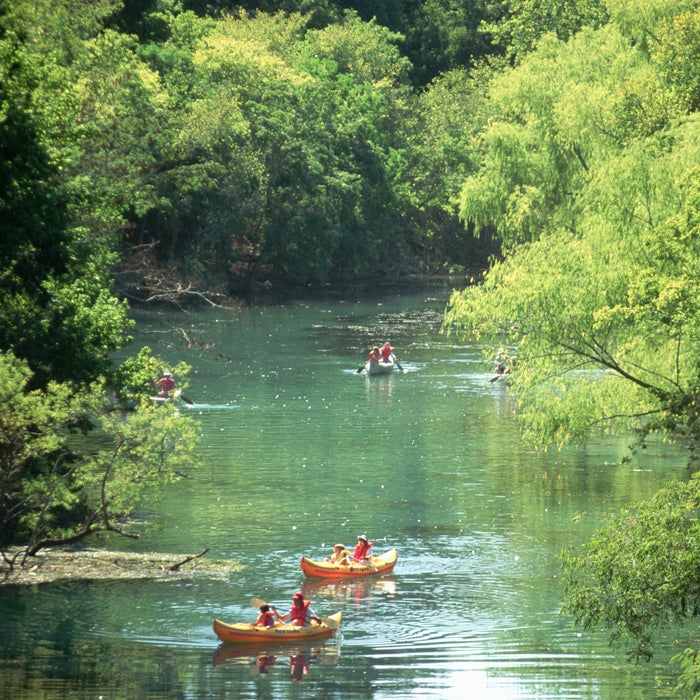 ---
Population: 2.2 million (metro)
Median Home Price: $288,000
Best For: Living by bike
It starts with the biking, of course. Portland, which has been leading the country's cycling lifestyle revolution, boasts 181 miles of bike lanes, some 80 miles of off-street bike paths, and the highest percentage of bike commuters of any large city in the U.S. (6 percent, compared to the average of 0.5 percent). There are some 5,000 public bike racks in town. Kids can join weekly "bike trains," group rides along prearranged routes to public schools. Portland isn't only about two-wheelin', though. The Columbia and Willamette rivers run through town, providing flatwater kayaking and stand-up paddleboarding. There are more than 300 parks, including 5,172-acre Forest Park, a dream spot for urban hiking and trail running, with 70 miles of dirt and gravel routes. Mount Hood, an hour and a half's drive to the east, offers skiing year-round and rafting and lift-accessed mountain biking in the summer. Eighty miles to the west is Oregon's rugged and wild coastline.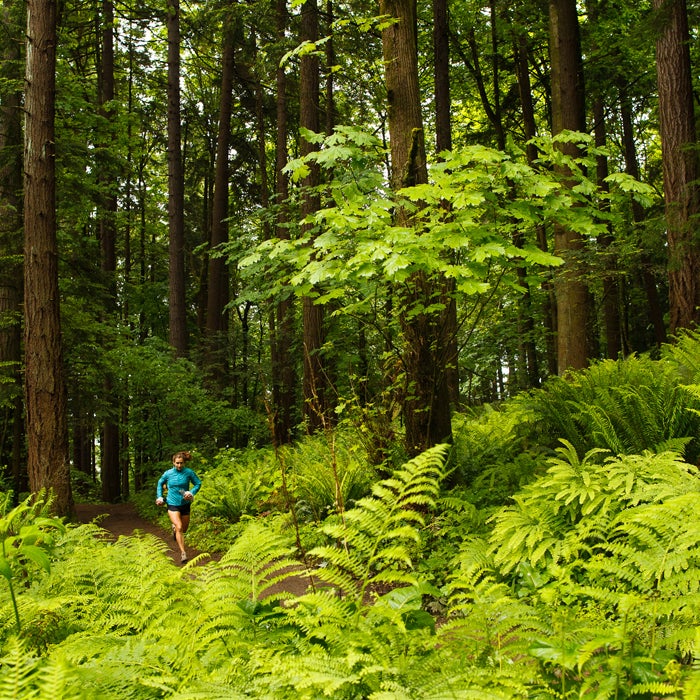 ---
Population: 1.1 million (metro)
Median Home Price: $241,000
Best For: Mountain sports
Among major U.S. cities, it's impossible to beat Salt Lake's access to mountain sports. Within 45 minutes are four of the best ski areas in the world: Alta, Snowbird, Solitude, and Brighton. Then there are the endless backcountry skiing lines in the nearby Wasatch Mountains. Mountain bikers have their pick of numerous singletrack trails in the canyons east of town, which also contain hundreds of rock-climbing routes. The Middle and Lower Provo rivers offer blue-ribbon trout fishing. Not surprisingly, Salt Lake is home to a thriving community of serious outdoor fanatics. (It's also the venue for the biggest trade show in the outdoor-gear industry, Outdoor Retailer, every summer and winter.) All this and it's a true urban center, with an NBA team, a busy international airport, and healthy job market (local employers include eBay and 3M).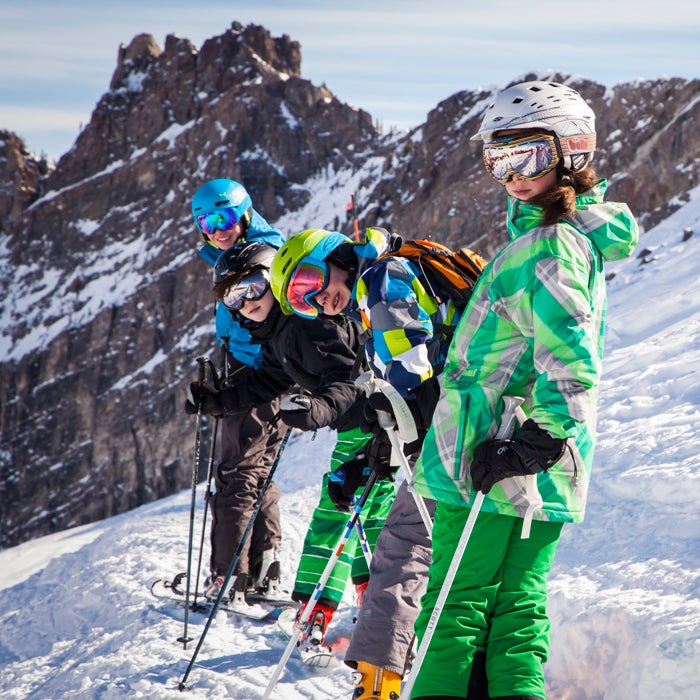 ---
Population: 4.6 million (metro)
Median Home Price: $375,000
Best For: Running fanatics
Blame it on the Boston Marathon, but this city of diehard pro-ball sports fans is also arguably the running capital of the United States. From post-college racing teams to women-only groups, more than a dozen running clubs call Boston home. You can count on a 5- or 10K almost any weekend, or just log miles on the 18-mile Charles River path.
Families can do much more than run in Boston, of course. More than 15 percent of city land is in parks. One of the largest, 527-acre Franklin Park, is a hub for pick-up soccer games, tennis, cycling, and, well, yes, running—since 1997, the Boston Middle School Cross Country Championships have been held here. In the Boston Harbor Islands National Recreation Area, a collection of 34 islands and peninsulas within striking distance of downtown, the Thompson Island Outward Bound Education Center offers seven- to 14-day summer adventures for teens that teach camping, kayaking, and sailing skills. Boston is also surprisingly easy to escape for a major city: the Berkshires, the White Mountains of New Hampshire, the Green Mountains of Vermont, and the beaches of the Cape and North Shore are all within three hours.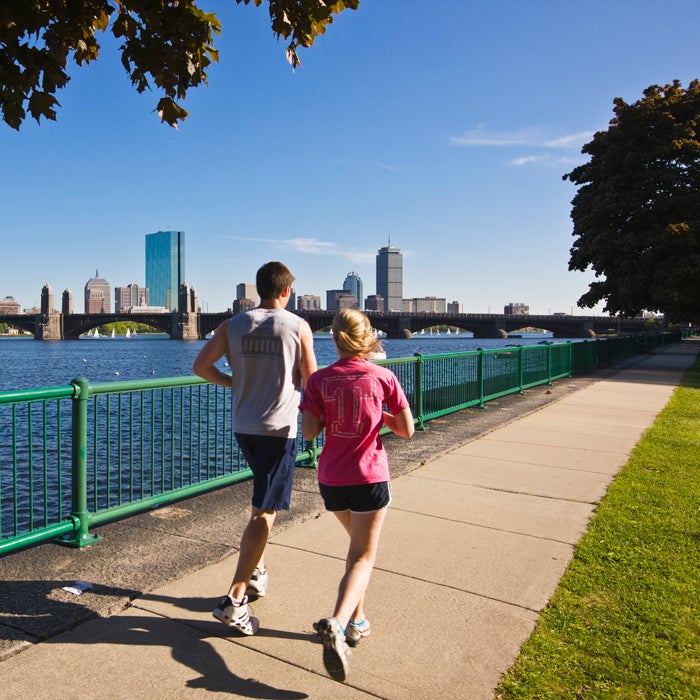 ---
Population: 678, 319 (metro)
Median Home Price: $213,000
Best For: Endurance sports
Why are both the United States Olympic Training Center and Carmichael Training Systems, an elite coaching operation, based in Colorado Springs? Maybe it's the hundreds of miles of multi-use trails within a ten-mile radius of town. Maybe it's 14,117-foot Pikes Peak right next door. Maybe it's the weather (the Front Range sees some 250 days of sunshine a year). Whatever the answer, Colorado Springs is clearly a mecca for elite endurance athletes, and their energy helps define the character of the decidedly affordable city, which lies about 70 miles south of Denver. Families here have fast access to some of the top ski areas on the planet (the Summit County resorts start two hours away) as well as the many wilderness areas of the Rocky Mountains. In the spring and summer, head two hours west for rafting on the Class IV rapids of the Arkansas River.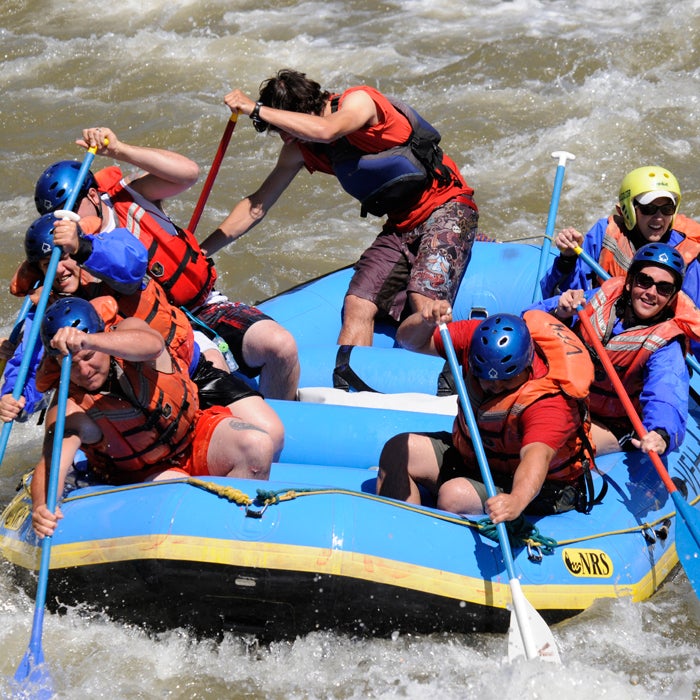 ---
Population: 590, 341 (metro)
Median Home Price: $158, 200
Best For: Cycling
One way to get the next generation amped up about cycling: show them how the best bikes in the world are made. Start with a factory tour at Trek, half an hour northeast of town, in Waterloo; then head to the legendary Waterford Precision Cycles factory, which produces exquisite steel-frame bikes at its factory 90 minutes east. Cycling is ingrained in the culture here and will certainly be part of its future. The city has plans to become the bike-commuting capital of the U.S. with Madison B-cycle, a 35-station urban bike-sharing program that features 350 three-speed cruisers. Prefer mountain biking? Take a trip to to Devil's Lake State Park, 40 miles to the north.
Off the bike, the Hoofer Youth Program, backed by the University of Wisconsin, offers summertime courses in sailing, windsurfing, canoeing, and kayaking for kids ages 10 to 18 on Lake Mendota. Come winter, six city parks boast a combined 20 miles of signed and groomed cross-country ski trails. For beginners, Madison Nordic Ski Club gives free weekly lessons in January and February.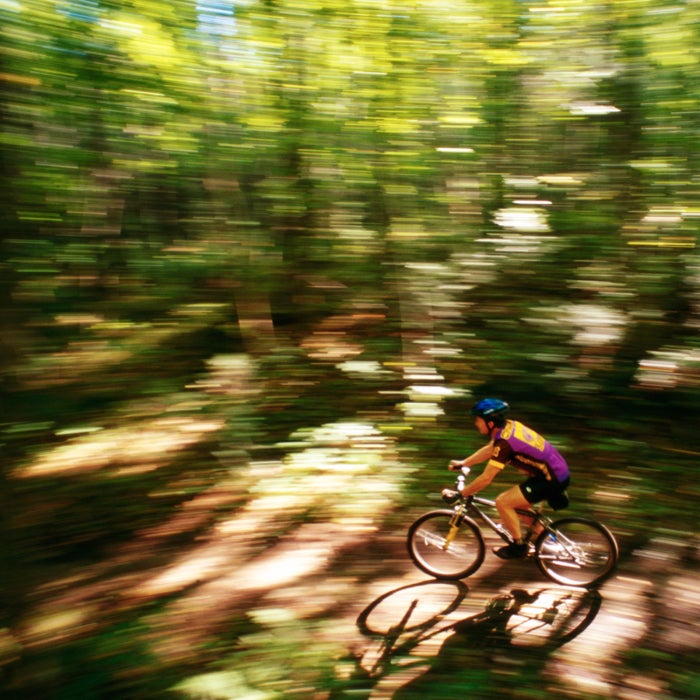 ---
Population: 887,000 (metro)
Median Home Price: $190,000
Best For: Year-round adventure
New Mexico's largest city doesn't feel big at all. One reason is the 16-mile multi-use Paseo del Bosque Trail, which runs along the Rio Grande. Another is the U-Mound, a top-rated bouldering site on the eastern edge of town. And with as many clear days a year as Colorado's Front Range but with a lower cost of living, Albuquerque is a particularly inviting place to raise an active family. Indeed, all kinds of fun can be had in and around the city, which is set just above 5,000 feet and offers easy access New Mexico's many wilderness areas. Looming directly to the east are the Sandia Mountains, a range that tops out at over 10,000 feet and is great for hiking, trail running, mountain biking, and skiing (though not every winter; nearby Santa Fe has more reliable snow). Fantastic road biking routes head out (and up) in all directions. In the spring, kayakers and rafters flock to whitewater stretches of the Rio Grande and Rio Chama. Every fall, Albuquerque plays host to the annual Duke City Marathon, considered a world-class event. Finally, there are the city's many urban parks—286 in all—and 113 miles of multi-use trails.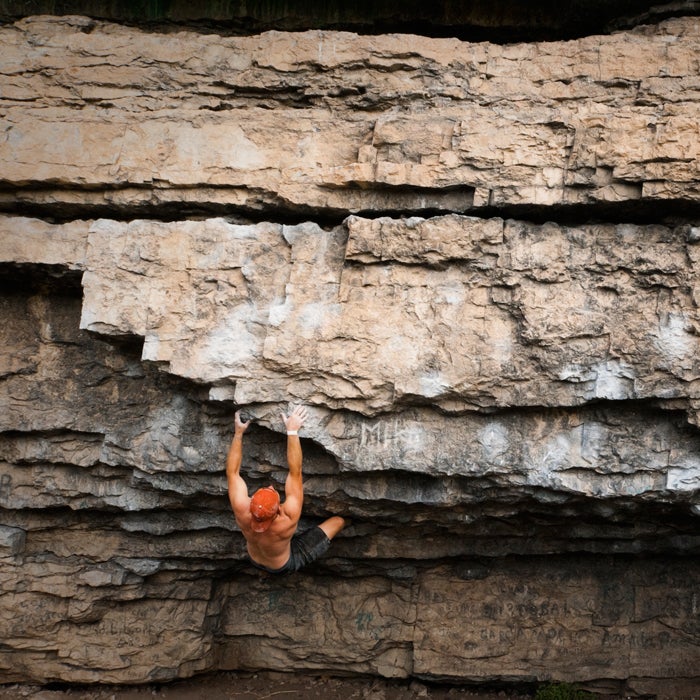 ---
Population: 5.9 million (metro)
Median Home Price: $443,000
Best For: Weekend warriors
Surprise: D.C. provides more acres of greenspace per capita than any other U.S. city of its size. The most diverse playground of the bunch is Rock Creek Park, which has 40 miles of hiking trails, a 25-mile forested road-biking route, and, when the creek is high, Class III and IV whitewater for experienced kayakers. Though it's very much a wonky town dominated by people working in politics, D.C. is loaded with recreational athletes—just ask former mayor Adrian Fenty, who finished 16th at the Washington, D.C., Triathlon in 2010. Favorite running routes include the four-mile lap around the National Mall for views of the Capitol, White House, Lincoln Memorial, and other historic sites (the annual Marine Corps Marathon is another great way to see these spots). Cyclists roll out on the C&O Canal towpath, which winds 185 miles up the Potomac, starting in Georgetown and ending in Cumberland, Maryland. Half an hour northwest from D.C., Virginia's small Great Falls National Park offers top-roping climbing routes rated up to 5.12 in difficulty, with programs for kids ages eight to 16 from the instructors at Sportrock. Or you can simply cruise around town on one of the 2,500 bikes that are part of Capital Bikeshare, which was the nation's first program of its kind when it launched in 2008.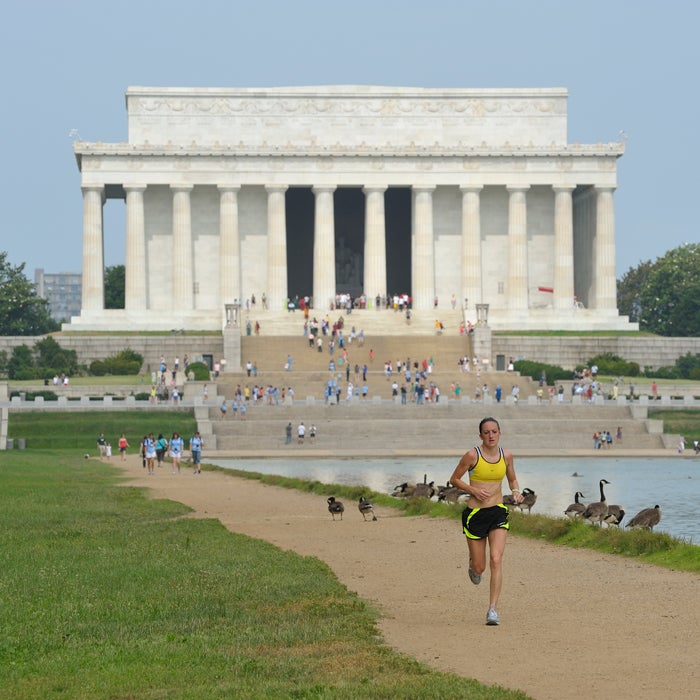 ---
Population : 650,234 (metro)
Median Home Price: $188,000
Best For: Playing in the Rockies
Set in the Northern Rockies with more than 4,300 acres of open space, a whitewater park, and a ski area just outside of town, Boise is a place you move to for outdoor fun. The 25-mile-long Greenbelt, which follows the Boise River through the heart of the city, links riverside parks through a network of biking and walking paths. The Boise River Park, a longtime dream of local paddlers that opened in 2012, has two surfing waves close to Main Street. Flatwater paddlers can put in to the river about six miles north, at Barber Park, and float the kid-friendly stretch through town to Ann Morrison Park. In the winter, Bogus Basin Mountain Recreation Area, just 16 miles away, offers 2,600 acres of alpine and cross-country skiing trails, as well as a strong ski and snowboard school. And the Ridge to Rivers trail system in the hills above Boise comprises 130 miles of trails, with singletrack mountain biking, spectacular hiking and running routes, and designated pedestrian-only trails.
Lead Photo: Jim Russi
Trending on Outside Online