Indefinitely Wild
The Boy Scouts Now Allow Girls
The Boy Scouts of America just announced that it will accept girls in its Cub Scouts programs, and it's working to integrate the Boy Scouts by 2019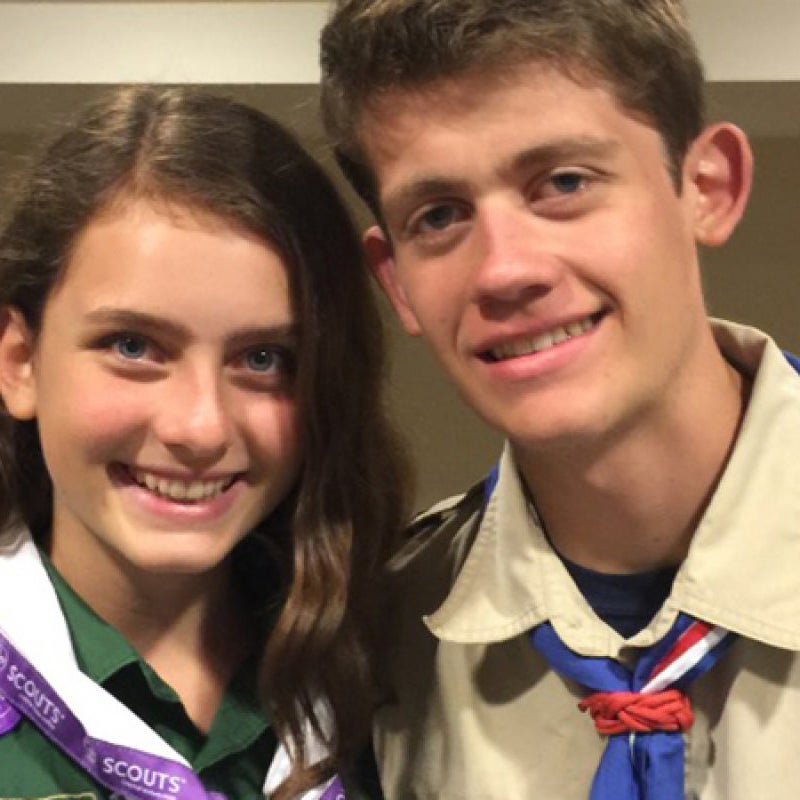 Heading out the door? Read this article on the new Outside+ app available now on iOS devices for members! Download the app.
Citing the evolving needs of working families and a desire to be more inclusive, the Boy Scouts of America announced Wednesday that it will begin accepting girls next year.
"I've seen nothing that develops leadership skills and discipline like this organization," the BSA Chairman Randall Stephenson stated in a press release. "It is time to make these outstanding leadership development programs available to girls."
Starting in 2018, the Cub Scouts (the program for seven to 10-year olds) will begin accepting female members. Existing packs will be offered the choice of establishing separate all-boy or all-girl sub-groups (called "dens"), or remaining boy-only. All dens will be single-gender, but will teach the same curriculum and allow the same progression through the organization's ranks. Both were inaccessible to girls until now.
The BSA has not yet announced what female integration into Boy Scout troops (ages 11 to 18) will look like, but does state that girls will have the chance to work toward the highest rank of Eagle Scout beginning in 2019. Describing the program, the BSA states: "Using the same curriculum as the Boy Scouts program, the organization will also deliver a program for older girls, which will be announced in 2018 and projected to be available in 2019, that will enable them to earn the Eagle Scout rank. This unique approach allows the organization to maintain the integrity of the single gender model while also meeting the needs of today's families."
The largest youth leadership program in the world, Scouting has over 40 million members worldwide. The BSA, which has 2.3 million youth members, was one of the last national organizations not to admit girls. Scouts in the United Kingdom, for instance, began allowing girls in 1976.
The push for female membership has recently been led by Sydney Ireland, who's worked toward the Eagle rank with her local troop in New York despite not being accepted as an official member by the BSA. 
"This is such exciting news, especially on International Day of the Girl," Ireland tells us. "It will provide opportunities for young people to work together towards common goals in positive outdoor activities, and service projects."
The reaction on social media has been for the most part overwhelmingly positive. Some former Scouts and adult leaders have proactively stepped in to address potential concerns. 
BSA says it primarily wants to serve the needs of modern families. "Families today are busier and more diverse than ever," the organization states. "Most are dual-earners and there are more single-parent households than ever before, making convenient programs that serve the whole family more appealing. Additionally, many groups currently underserved by Scouting, including the Hispanic and Asian communities, prefer to participate in activities as a family."
"When more Scouting programs welcome more youth, we get better leaders for tomorrow," advocacy group Scouts For Equality wrote in response to the news. Made up of former Boy Scouts, that organization argues for increased acceptance in the program. "So we're thrilled that they Boy Scouts of America has taken the next step towards inclusiveness by bringing girls into the fold."