Father Plays Best
They say that becoming a dad means your days of big trips and serious adventure are over. They are so wrong.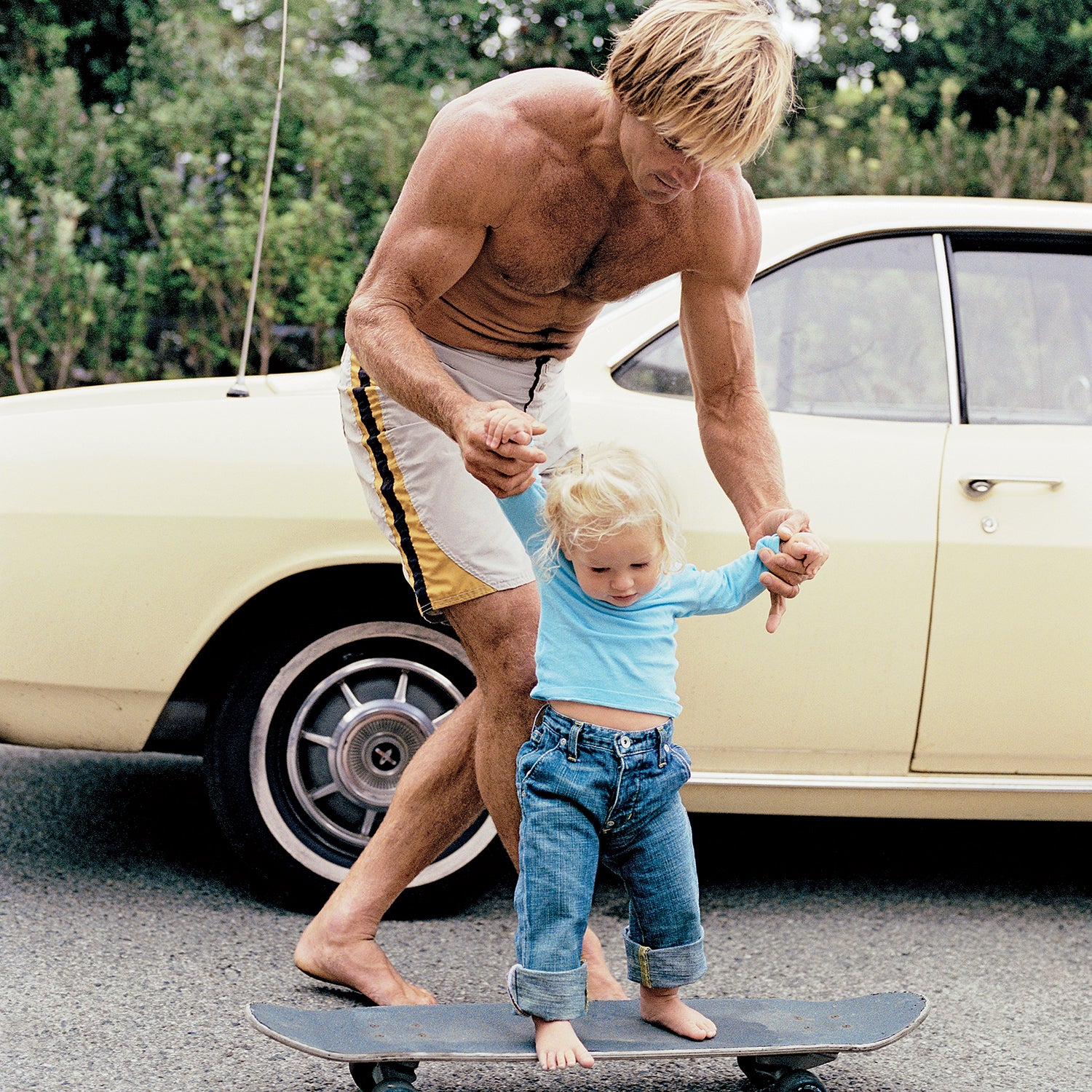 Pamela Hanson/Trunk Archive
Heading out the door? Read this article on the new Outside+ app available now on iOS devices for members! Download the app.
You hear guys say it all the time: "I used to bike/ski/paddle/travel; then I had kids." The notion that becoming a father means giving up sports and adventure may sound reasonable—There's just not enough time!—but it actually removes the factor most likely to spur your children to grow into active, healthy adults: your example. A 2010 study by the nonprofit Outdoor Foundation found that 75 percent of kids aged 6 to 12 who participate in adventure sports are simply copying their parents. Which means your first act as an awesome outside dad is to walk out the front door. Then what? Follow these six steps.
Take Them With You
Because the extra pounds will make you stronger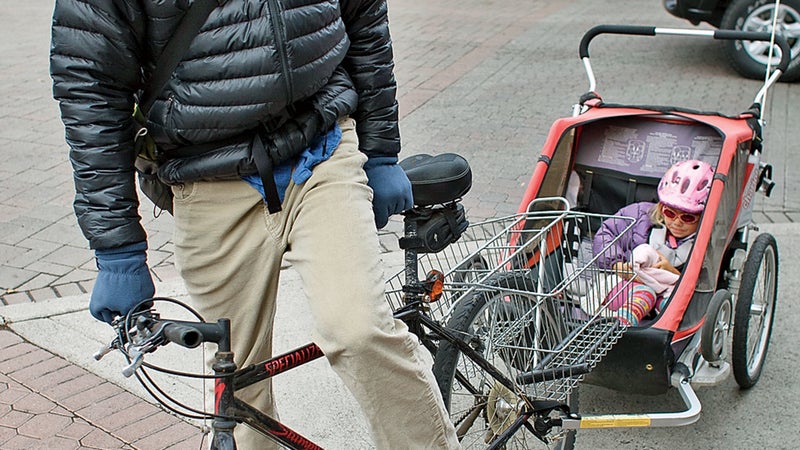 You can start hiking with a baby almost right away. For running and biking, they need turbulence-ready neck muscles (that is, the ability to control their heads, with a helmet for biking), which generally develop around eight months to a year.
Hiking: For short outings with babies up to three years old, we prefer Ergobaby's Performance carrier ($135; ergobaby.com). It's ultralight and breathable, and you can wear your little monkey on the front or in back. For longer outings, we like Kelty's Pathfinder 3.0 ($280; kelty.com), with a sunshade, kickstand, enough cargo capacity for snacks and layers, and an adjustable torso length for easy switches between mom and dad.
Running: BOB's Revolution SE ($449; bobgear.com) is the lightest and most versatile jogging stroller available. The suspension takes the jolt out of bumpy roads, it can fit infants as well as kids up to 70 pounds, it collapses down for easy transport, and with the optional weather shield ($55), it fends off wind and rain.
Biking: For shorter rolls with tots weighing less than 35 pounds, iBert's GF2 Safe-T-Seat ($110; ibertinc.com) sits right behind your handlebars, so your child gets a view of the road instead of your backside. For bigger kids and longer rolls, we like trailers. They're safer than bike seats because they're lower to the ground, they offer more protection (most have what is essentially a roll cage), and they're easier to maneuver. Burley's D'Lite 2013 trailer ($629; burley.com) has all the bells and whistles—sun shield, seats for two, sturdy shocks—and plenty of room for groceries.
Multisport: The Transformer-like Chariot Sport Series Carriers (from $425; chariotcarriers.com) elegantly convert in minutes from bike trailers to jogging strollers to—get this—cross-country ski trailers (conversion kits from $75).
Think Outside the Sandbox
Swingsets and playhouses are fine—these DIY alternatives will put the other dads to shame.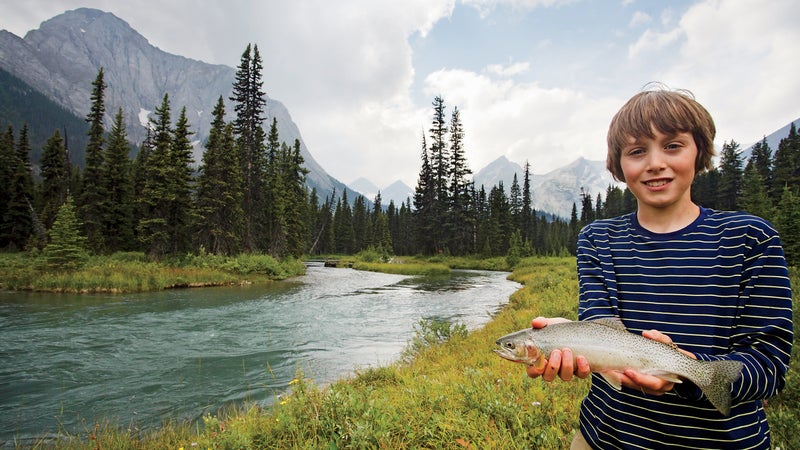 Slackline: Walking across a slackline—a piece of nylon webbing tensioned between two anchor points—demands balance and spatial awareness, both of which will come in handy when your kids take up skateboarding or surfing. Gibbon's Funline X13 ($80; gibbonslacklines.com) is kid-friendly—extra-wide, with grippy rubber print for traction.
Treehouse: Instead of purchasing a plastic prefab play structure, build your own. David and Jeanie Stiles's book Treehouses and Other Cool Stuff: 50 Projects You Can Build ($15; amazon.com) has some of the simplest, easiest-to-follow instructions we've seen.
Igloo: Our favorite winter toy is Grand Shelter's Icebox Igloo tool ($180; grandshelters.com), a lightweight, packable snow mold for building icy forts. The instructions are somewhat involved, but once you figure them out, you and the brood can construct a sturdy igloo in an afternoon. Extra credit: build a backyard ice rink. It's easier (and cheaper) than you think. All you need is level ground, PVC piping, and something to protect the grass. NiceRink sells fancier thermoformed side barriers ($32 each) and durable liners starting at eight cents a square foot (nicerink.com).
Hit The Road
Kids can go longer and farther afield than you think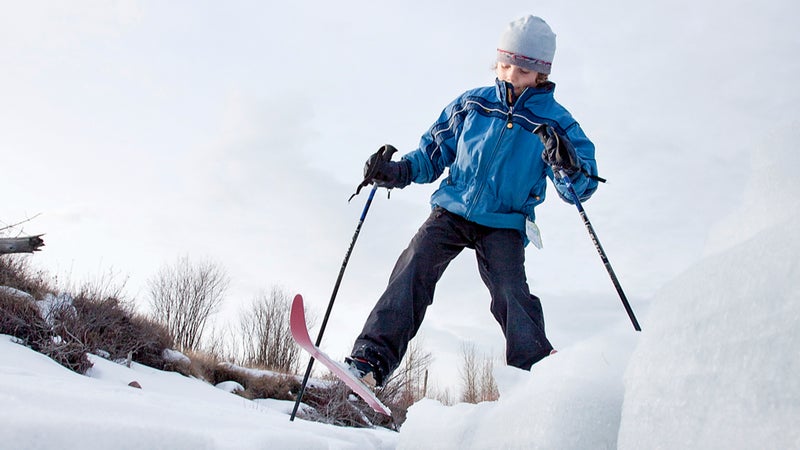 The first rule of traveling with kids: Don't give them a choice. "It's far better to say, 'Here's what we're doing next summer—get ready!'" advises adventure photographer and writer Aaron Teasdale, who conspired with his wife, Jacqueline, to bring their 11- and 7-year-old boys on a six-week mountain-biking odyssey from West Glacier, Montana, to Canada's Banff National Park. The second rule is to make sure they're prepared. The Teasdales practiced with a series of shorter overnight wilderness-biking trips.
Michael Benanav, a photojournalist who has taken his four-year-old son, Luke, to India, the Dominican Republic, and Mexico, cautions that kids "can get a little freaked out by unfamiliar stuff" on international trips. Heading to the tropics? Have them sleep under a mosquito net at home first. Off to Japan? Sample seaweed and sashimi a few meals beforehand.
Once you're out there, don't adhere to a schedule, and don't push them too hard. "We'd go for six hours a day maximum," Teasdale says. "We'd pick berries, fish, explore caves, hold frog races, chase butterflies. The ride had nothing to do with a goal or distance." (His 11-year-old felt differently: "He wanted to keep going to Alaska," Teasdale says.)
Ultimately, as much as possible, just let them do their thing. Benanav packs a small point-and-shoot camera for Luke and pulls it out when waiting for buses and planes. "Kids love taking pictures," he says. "And they get some really cool shots."
Skip the Training Wheels
We've come a long way from water wings
Biking: Seriously, ixnay on the training wheels. Instead, get your tot a pedal-less balance bike like the wooden Skuut ($100; skuut.com) or the aluminum (and sturdier) Specialized Hot Walk ($175; specialized.com), which help kids figure out how corrective steering and shifting their weight can keep them upright and coasting. When they're ready to roll with the big kids, every children's bike made by Trek is designed to allow size adjustments in key spots like handlebar height and pedal position to accommodate growth spurts (trekbikes.com).
Skiing: Those old mini-skis in your garage? Inspect the bindings carefully. "Kids' bindings are years behind adult bindings in terms of how they release," says Robin Bousquet, a physical therapist at California's Sports Medicine Center for Young Athletes. If they look like relics, take them to a ski shop for a professional opinion. Another smart tip: place inserts, like Superfeet's trim-to-fit insoles (from $40; superfeet.com), into kids' ski boots to help stabilize ankles and minimize injuries.
Snowboarding: Ten years ago, conventional wisdom was that you didn't teach kids to snowboard until they were six or seven, when their fine motor control was sufficiently developed. No longer. Thanks to redesigned pint-size boards like the Burton Super Hero Smalls (from $220; burton.com), which are shorter, softer, and more convex (making it harder to catch an edge), you can now teach them starting as young as four.
Paddling: Because they have more padding around the torso, providing extra warmth and comfort, a Coast Guard– approved Type III vest is your best bet, according to Jeremy Oyen, a former director of safety education and outreach at the American Canoe Association. Type II–style PFDs, those orange, horseshoe-shaped ones with the thick neck flap, are perfectly safe, too. Just be aware that they're more restricting. Junior's ready to paddle? Don't hand over yours. If it's too long or the blade's too big, it can cause shoulder stress.We like Sawyer's red cedar Kids Clearwater Paddle ($160; paddlesandoars.com). And Old Town's Heron Junior Kayak ($299; oldtowncanoe.com) is built to track efficiently with a 50- to 100-pound paddler inside. It also has a built in tether system so you can conveniently drag junior when he gets tired.
Outsource Their Training
As with spouses and significant others, teaching your kids is asking for trouble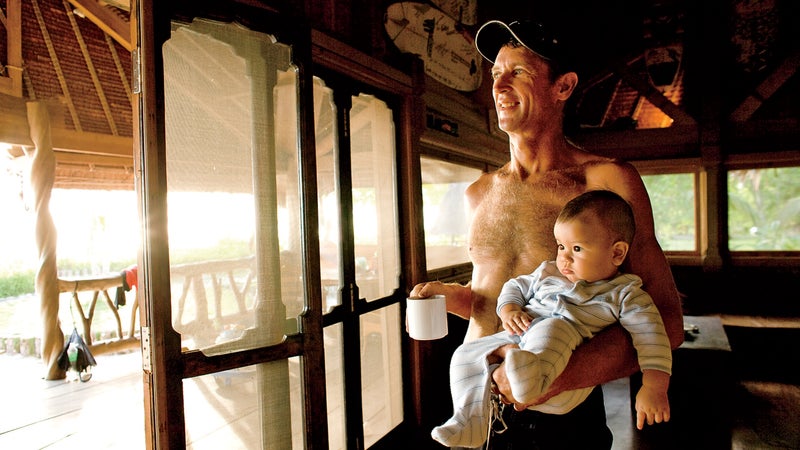 You can find good local programs by asking around at outdoor-gear stores, bike shops, and ski hills. For top national courses, here are the best.
Action/Snow Sports: Windells Academy (windells.com), near Mount Hood, Oregon, is where Shaun White first learned to do a cork 540. It now offers skateboarding, BMX, and freestyle snowboarding and skiing programs. Dave Murray's Summer Ski and Snowboard Camps (skiandsnowboard.com) have alpine racing programs in addition to freestyle camps.
Whitewater: Northern California's Otter Bar Lodge Kayak School (otterbar.com) offers a NQGU (not quite grown ups) Kayak Camp in the last two weeks of July for 10- to 14-year-olds. In North Carolina, Nantahala Outdoor Center (noc.com) has been churning out Junior Team, U.S. National Team, and Olympic paddlers for nearly 40 years. There are programs for kids as young as nine.
Set Them Free
At some point, you're going to have to watch them disappear on a bike or ski lift. To make it (a little) less nerve-racking, your best strategy is to spend as much time as possible charging alongside your kid, so you both become confident in their abilities, then give them increasing amounts of independence.
"Letting them go in incremental steps can help make the consequences of messing up smaller, too," says Eugene Buchanan, author of Outdoor Parents, Outdoor Kids. While skiing, Buchanan would let his child hit one run alone while he and his wife took another, then they'd all meet up at the chairlift. Each time everything went well, the leash grew a little longer, until skiing a whole morning solo became no big deal. "Doing it like that isn't just good for kids," he says. "Parents also need to learn to let go."
There's no magic formula for deciding when your child is ready to go it alone, but a key indicator is when they start voicing what they're not ready to handle. "It's a sign of maturity, knowing when to say, 'That's too dangerous,'" says Kristy Sturges, co-owner of Otter Bar Kayak School.
Ultimately, proffers big-wave surfer Laird Hamilton, whose daughter Reece, now nine, has recently taken a liking to cliff jumping, raising adventurous children is a bit like being forged into a sword. "Your kids heat you up, beat you with a hammer, then stick you in a bucket of cold water, over and over again," he says. "Even­tually, you get tempered."