Your Dog Won't Likely Live to 31, but You Can Add Years to Its Lifespan
Nature and nurture both contribute to a dog's lifespan. Bobi, the world's oldest dog, is a perfect example.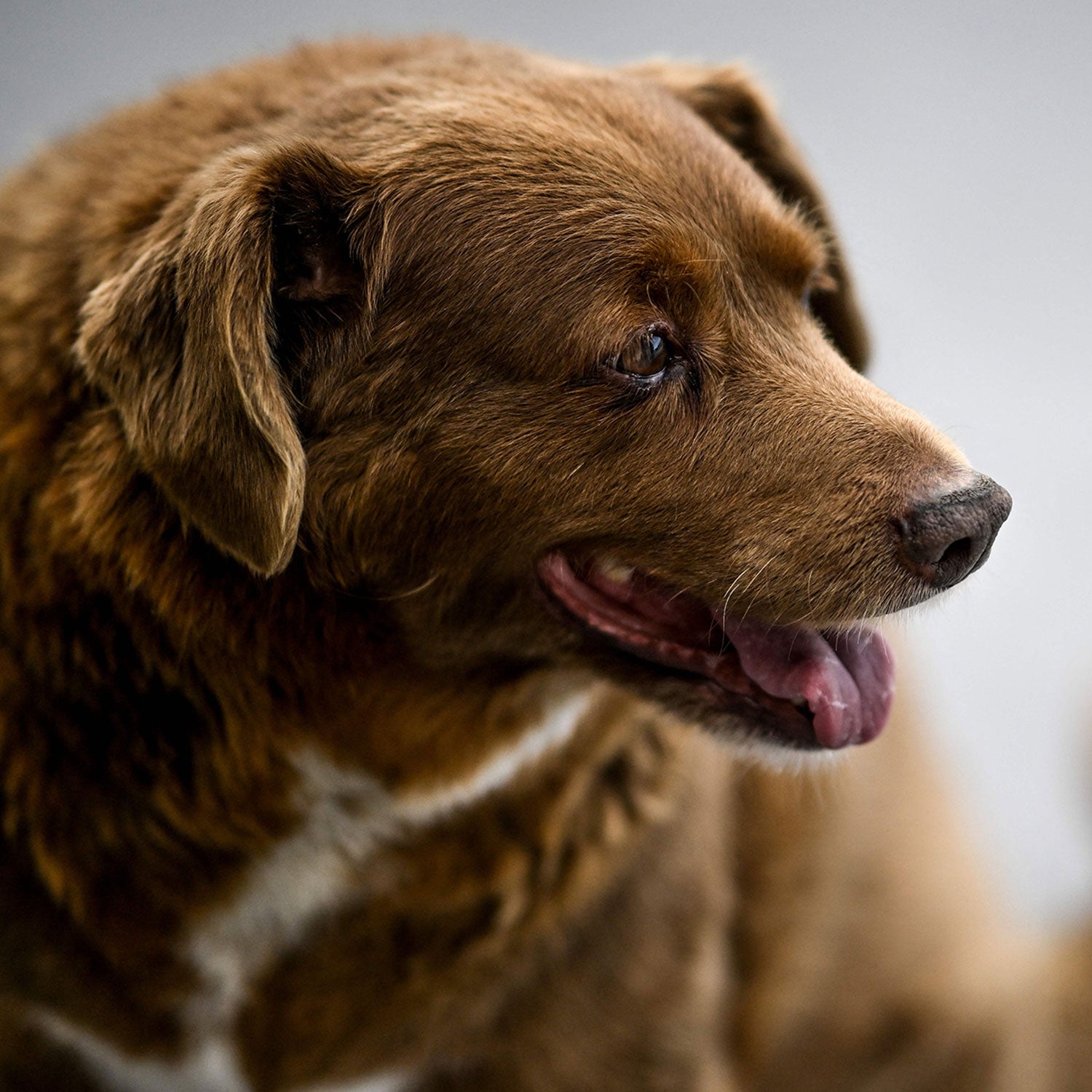 Patricia de Melo Moreira/AFP/Getty
Heading out the door? Read this article on the new Outside+ app available now on iOS devices for members! Download the app.
When Bobi, a mixed-breed, chocolate-brown, furry dog living in the Portuguese village of Conquieros, celebrated his 31st birthday on May 11, 2023, the event created worldwide buzz, and with good reason—online calculators used to convert dog to human years stop at 20-year-old dogs. Bobi, like Jeanne Calment, the Frenchwoman who lived to 122, is the supercentenarian of the canine world, obviously endowed with superb genetics.  Like Calment, Bobi has also lived a life conducive to longevity: stress-free, with daily walks in an unpolluted environment, and the comfort of many friends. In a recent interview, Bobi's genial, laid-back, 38-year-old person, Leonel Costa, also described in detail the life-extending care that he and his family have given Bobi since puppyhood, most of that care contrary to the received wisdom of raising dogs in America.
How Is Bobi, the World's Oldest Dog, Still Alive?
First off, Bobi isn't neutered, validating what an increasing number of studies show: intact dogs retain the protective effects of testosterone and estrogen and have lower incidences of cancer and orthopedic injuries. Second, Bobi was vaccinated as a pup and has subsequently received only a rabies vaccine when legally required. Third, he eats human food—grilled fish and meat—and lots of vegetables from the family's organic garden, the fish providing the DHA and EPA critical for brain and cell health and the vegetables rich in anti-carcinogenic phytochemicals. Bobi has been allowed to roam freely and has never been leashed, having the opportunity to socialize with other unleashed village dogs. In other words, he's been able to conduct his own life while being showered with his family's love.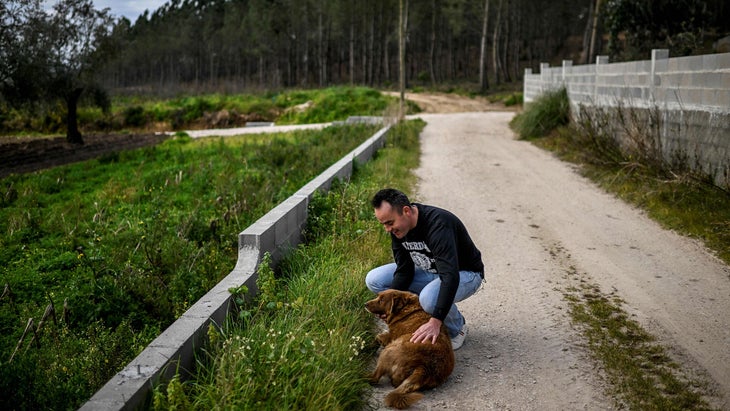 Maximizing a Dog's Lifespan
Costa's experience with Bobi mirrors mine with my dog Pukka, a yellow Lab who recently turned fourteen, two years older than the average lifespan for the breed. Pukka, like Bobi, has explored our Wyoming hamlet at will, coming and going through his own dog door. He isn't neutered, has received only puppyhood vaccinations plus his required rabies shots, and has eaten local elk along with free-range domestic meat, plentiful organic vegetables, and a daily dose of fish oil. His dog toys are made of certified-nontoxic materials, and he drinks filtered, non-chlorinated water from our well. Like Bobi, Pukka has an extremely rich social life, fraternizing with other dogs on his rounds, hanging out with me while I'm writing in my office, driving with me to town and going into stores that allow dogs, while accompanying me on countless skiing, biking and hiking trips. When assignments call me away, he's not kenneled. He stays at our home with a sitter he knows.
Simple Tips to Extend Your Dog's Life Expectancy
Clearly, dogs who reside near busy roads can't lead the free-roaming lives that Bobbi and Pukka enjoy, yet city dwellers can still push the boundaries of their dogs' lifespans by allowing them unleashed exercise in big, safe green spaces, leaving them intact (vasectomies and ovary-sparing spays can prevent unwanted puppies), feeding them a pesticide-free, human-grade diet with lots of veggies and fish oil, vaccinating them at puppyhood and then titer-testing them to see if they retain immunity, and, of course, by giving them tidal waves of love.
Lead Photo: Patricia de Melo Moreira/AFP/Getty