7 Questions with Stephanie Pearson
Heading out the door? Read this article on the new Outside+ app available now on iOS devices for members! Download the app.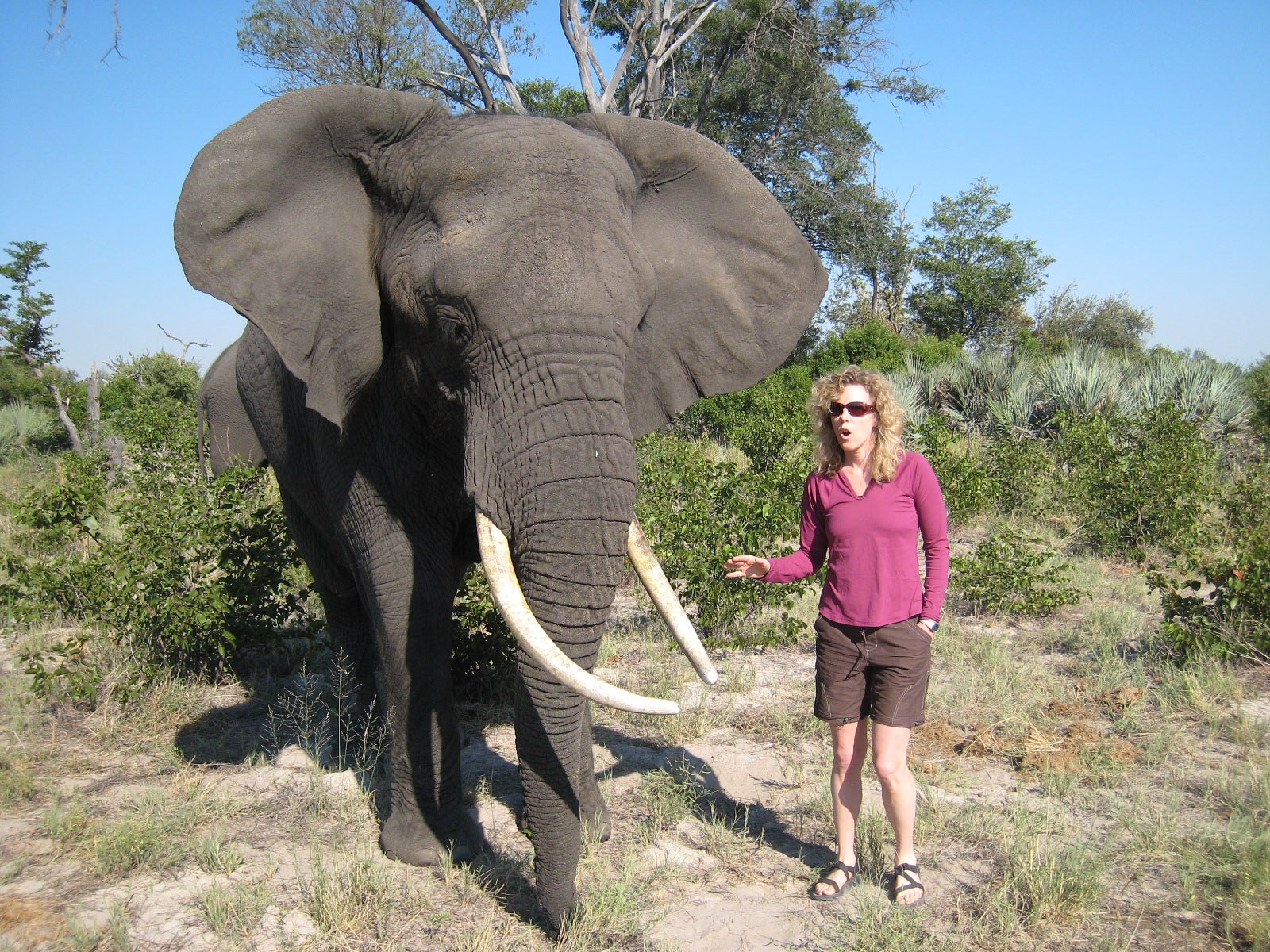 How did you become a travel writer?
When I was young, I saw a bio in a magazine where the author was sitting in a kayak. I think it was PaulTheroux, actually. I was like, "Oh my God, that is what I want to do." ThenI sort of joked about it through high school and college and didn't reallytake it seriously. But when I graduated from college I knew it was what Iwanted. So I pursued it.
I went to graduate school at theMedill School of Journalism at Northwestern and then, sort of at the same time,really started reading Outside. I'd beenskiing in Vail and then gone back to grad school.Outside was my connection to the outdoors when I was inChicago. The magazine also happened to be located in Chicago at the time. So Igot an internship there and pretty much started working for the magazine in1995. I worked at Outside fromthen to 2008, with about a two and a half year freelance hiatus in there.
What's in your emergency travel kit?
I'm allergic to bees, so I alwayshave EpiPen and all that stuff. I always bring something that reminds me ofsomeone I want to remember when I'm far away from home. Also a good book. I read TheGirl With the Dragon Tattoo by StiegLarsson in Alaska. It was a smart thriller. I'll probably bring the sequel whenI go to Everest base camp for Expedition Hanes Brands (climbwithus.com) inApril.
What's a destination that sticks out for you?
Bhutan was the Switzerland of theHimalayas (see Cosmic Whiplash from our June 2006 issue.) The Falkland Islands were like this little Britain in the middle ofthe South Atlantic (see A Left Turn at the End of the World from our March 2010 issue.) A town called Coober Peedy in Australia was pretty bizarre.It was basically a town built into caves. It's the opal capital of the worldand it's in the middle of the Outback. There was this old German guy escapingfrom I-don't-know-what who had this interesting museum. A woman had a petkangaroo. It was just a wild place.
How did you plan the Alaska itinerary?
It was both very difficult and veryeasy. Everything in Alaska is so iconic. It's funny because my dad asked methat question. He was like, "How can you write about Alaska? It's such a cliché."I'd been up there in the winter so I knew the scale of Alaska. But there arejust so many places like Lake Clark National Park and Preserve, for example,that nobody knows about because they don't have the highest mountain in thestate or something, you know? There's all this space. You can just pick a pointon the map and go and it will be amazing.
I worked with the National Park Servicepretty closely and got consultation from them. I knew I wanted to see some ofthe iconic places like Yukon. Places you have to see to appreciate the breadthand scope of the state.
Besides facial hair, what's the difference between your average Alaskan andlower 48er?
They seem a lot more capable. Theaverage Fairbanks resident deals with a temperature variation from, like minus60 in the winter to 80 or 90 degrees in the summer. If you're biking inFairbanks, you have to be concerned about a brown bear attack. They deal withthings in their daily life that we don't even consider. The weatherfluctuations, dealing with the darkness, knowing how to fix your plane… Imean, they're just very resourceful people. I think a little bit of that hasbeen lost in the lower 48. I know I've lost some of it.
What's the hardest part of your job?
I pretty much love my job. But Iwould say the hardest part is that sometimes circumstances are out of yourcontrol. Like when you're in a bush plane and it's feeling overloaded and theweather's crappy and you don't really have a choice whether you're going totake that flight even though you don't necessarily feel it might be the safestoption. You have to do it. That is difficult.
The thing I love the most is seeingnew places, meeting new people, and hearing their stories. It's pretty amazing.
What advice do you have for wannabe travel writers?
Just get out there and reallytravel. Understand how to travel just by doing it a lot. The rest will come, Iguess.
Stephanie Pearson is a contributing editor of Outside.
–Stayton Bonner