The Daily Rally
Greg Grano Is Ready to Go It Alone
A difficult breakup had the musician worried he'd lost his identity. A solo road trip reminded him of who he is.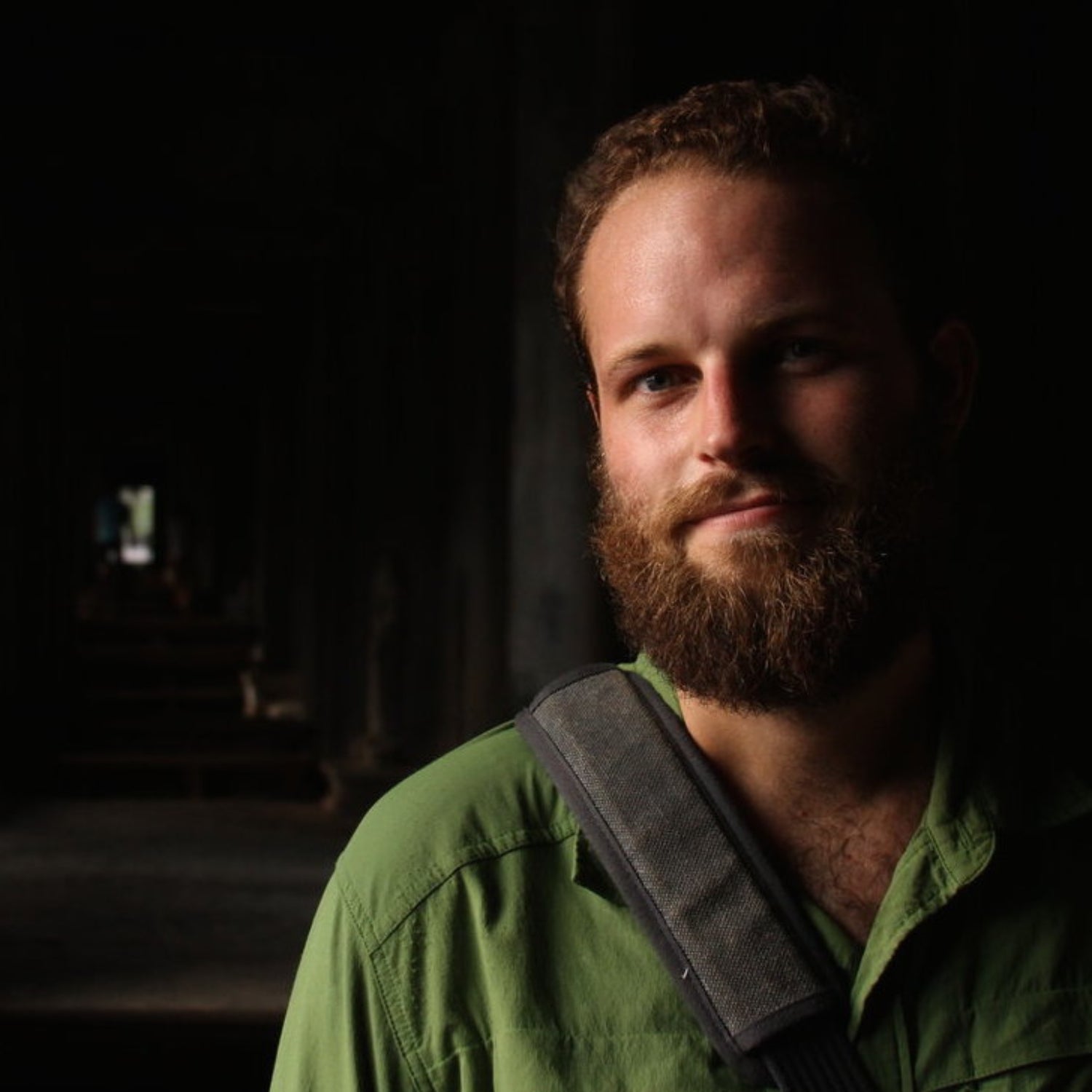 Courtesy Greg Grano
Heading out the door? Read this article on the new Outside+ app available now on iOS devices for members! Download the app.
Greg Grano shared his story with producer Stephanie Aguilar for an episode of The Daily Rally podcast. It was edited for length and clarity.
I'm 32. I, and most people that know me at all, have identified me with my partner. My entire adult life has been that identification. We hit our most tumultuous period, where it really felt like we had reached some kind of fork in the road. Maybe we needed some time apart to ground ourselves in our individual experiences.
Who can I be as an individual?
I'm a cishet white man who grew up in New Jersey and now lives in Los Angeles. I had spent my entire adult life knowing that my forever future was with this person, that it was shaped very much by shared dreams that we had.
We were very actively working to buy a large property in upstate New York. That was a dream we'd shared for years. We intended to buy a specific property throughout the spring and planned that we would drive with our dog across the country to spend the summer at our new home.
We had an emergency couples therapy session and we both said we now are willing to admit that maybe we don't want to be together. But neither of us was quite confident enough to make that official statement at that point. In the midst of realizing that we were really changing how our relationship functioned, we let go of that property.
I decided that I was still really interested in fulfilling that road trip because A) I really love road trips and B) I needed this personal odyssey. I needed to still do that exact road trip, but by myself.
I packed my cello, which is one of the most long-term relationships in my life. I've had this particular instrument since I was 11. This is an entity that I literally cradle in my body every time I play it. And I've known it for over two decades. I wanted to play cello in some natural environments along the way.
I stopped at Wilson Lake in Kansas. I went on a nature walk, I followed a trail. It was nice. There was a shaded grove of trees off the trail that caught my eye. And I tromped through a lot of really loose soil and prickly bushes to get to this shady area. That was where I was like, There's something here. There's a reason that I want to be here in this spot.
So for about ten minutes, I sat on a big rock. There was such a lovely breeze. It felt wonderful in the shade. There were birds chirping. And then, I took out my cello.
I set up a camera and a sound recorder for whatever was going to happen when I played the cello. I wound up playing this improvised piece for about 10 or 11 minutes, and it slowed down time for me. I felt so present. I was feeling really peaceful. I felt so connected to my immediate surroundings and this instrument, and started processing these questions that were the foundation of the entire road trip for me. If I should continue to be in a relationship with my partner, and who am I as an individual.
When I listen back to it, I definitely hear mourning. The music sounds to me a little bit like an elegy.
I was letting go of dreams of the future. Very specifically, I've always been really looking forward to being a father. I've spent more or less my whole adult life knowing that that was going to happen with this person. Then when I returned to our home in LA, that very day, we both mutually came to the decision that we should not be together right now.
One of the most foundational things I was trying to figure out at that time was what gives me stability in my life. So much was feeling unstable in that chapter. For me, one of the simplest and most impacting ways to find stability is to get rooted in the present and especially the outdoors, the absolute fact of the grounds beneath your feet and the birds swooping overhead, and the sun shining through the leaves. All of those energies always exist.
I am this person. I am this person who wants to sit on a rock in the middle of Kansas and play my cello and feel totally connected to everything around me.
Greg Grano is an artist and educator based in Los Angeles. He teaches documentary filmmaking and is passionate about building community and relationships. Learn more about Greg at gregorygrano.com and listen to his music on Spotify.
You can follow The Daily Rally on Spotify, Apple Podcasts, Stitcher, or wherever you like to listen, and nominate someone to be featured on the show here.
Lead Photo: Courtesy Greg Grano