A Dark Reading List to Ride Out Winter
New books to reach for, whether you're of the mind that everything is going to be okay, or that everything is terrible all the time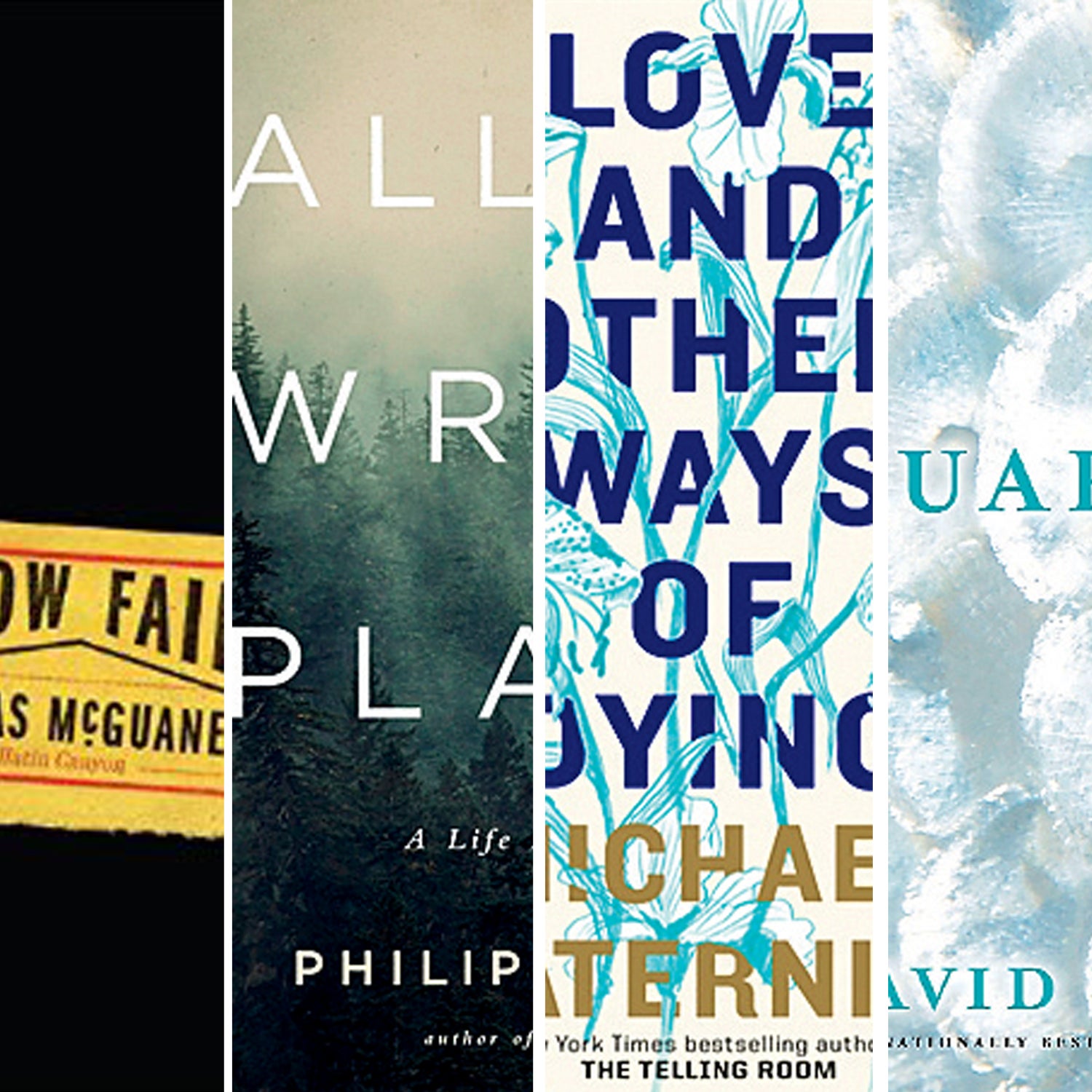 Heading out the door? Read this article on the new Outside+ app available now on iOS devices for members! Download the app.
Beginning with The Sporting Club in 1969, Thomas McGuane has charted the laughably tragic downfall of his characters over eight novels and two short-story collections. The stories in Crow Fair ($26, Knopf), McGuane's first book in four years, follow the usual set of drunks, bums, and middling businessmen living in rundown Montana towns. That doesn't mean the 75-year-old is treading entirely familiar ground. Gone are the paranoid plots of his early novels. In their place are problems truer to life: failed relationships, lost jobs, aging family.
In the title story, two brothers try to determine the secret identity of their demented mother's former lover. In "Grandma and Me," an alcoholic takes his grandmother for a riverside picnic but bails after a corpse floats by. And in "Motherlode," the collection's best story, McGuane unrolls the calamitous tale of Dave, a bovine inseminator who prides himself on being able to reach into a cow's uterus and "tell the rancher how far along the cow was, anywhere from two to seven months, according to Dave's informal system: mouse, rat, cat, fat cat, raccoon, chihuahua, beagle." Dave doesn't do much inseminating, though; he's kidnapped and taken to a Montana farmhouse, where he's softened up with "brutally fattening food" and recruited into a drug-smuggling scheme.
The ending to "Motherlode"—as with most of Crow Fair's stories—comes fast. But the writing is so good, and so witty, you barely notice what McGuane is actually up to: painting a dark portrait of rural life in the West.
Five More Books That Will Get You Through Winter
The Last Unicorn by William deBuys
DeBuys, a Pulitzer finalist, goes into the jungles of Laos in search of the elusive, deer-like saola—and does some inner searching, too. $27; Little, Brown.
Meet Me in Atlantis by Mark Adams
A travelogue about the mythic island—and those obsessed with it—from a New York Times bestselling author. $28, Dutton.
Love and Other Ways of Dying by Michael Paterniti
A great collection of magazine stories about a giant in the Ukraine and suicide jumpers in China. $28, Dial Press.
Aquarium by David Vann
A fish-obsessed 12-year-old unwittingly befriends her absent grandfather, upending her life with her mother. $24, Atlantic Monthly Press.
All the Wrong Places by Philip Connors
After his brother commits suicide, Connors seeks solace in phone sex, manic lovers, and wilderness. $26, W. W. Norton.
Trending on Outside Online