Essential Reading for Young Adventurers
From dog-eared classics to under-the-radar picks, this is our list of 15 books that will awaken the adolescent Outsider.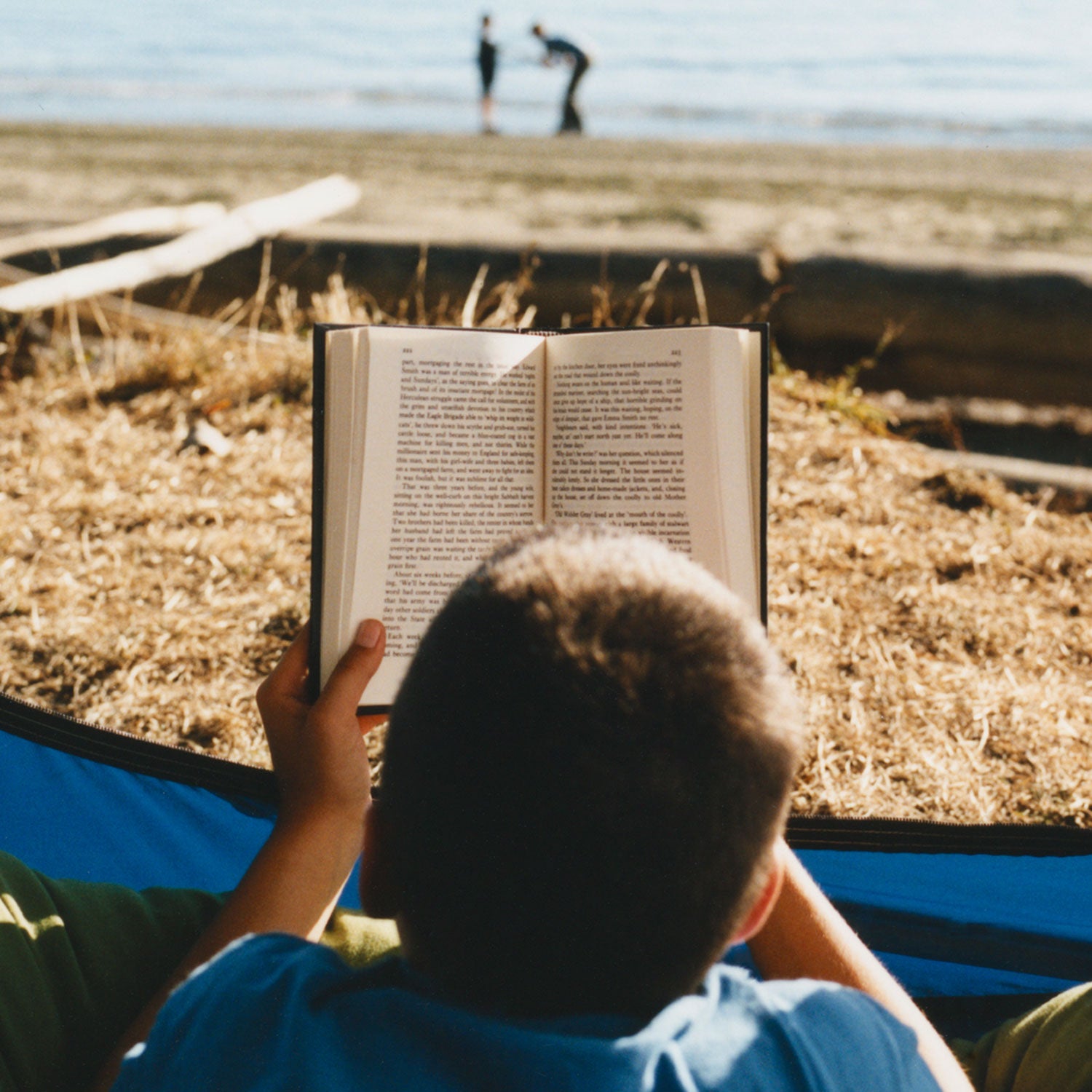 Paul Edmondson/Stocksy(Photo)
Heading out the door? Read this article on the new Outside+ app available now on iOS devices for members! Download the app.
You remember the book that did it for you, the book you found on a library field trip that—pow!—suddenly put you right freaking there at that storm-battered base camp or on that threadbare raft as it was pummeled by waves. For me, it was The Sign of the Beaver. I was nine years old and otherwise devoted to my Nintendo. But after a few chapters of Elizabeth George Speare's young-adult survival saga, I was suddenly spearfishing and fending off rampaging black bears in the woods of 18th-century Maine. I wrote the author my first-ever fan letter and grabbed my Scholastic Book Club catalog, jonesing for another fix.
These 15 books elicit that level of enthusiasm. We think they're the best kids' adventure stories ever written—and every single one deserves a place on the shelf of adventurers-in-training.
---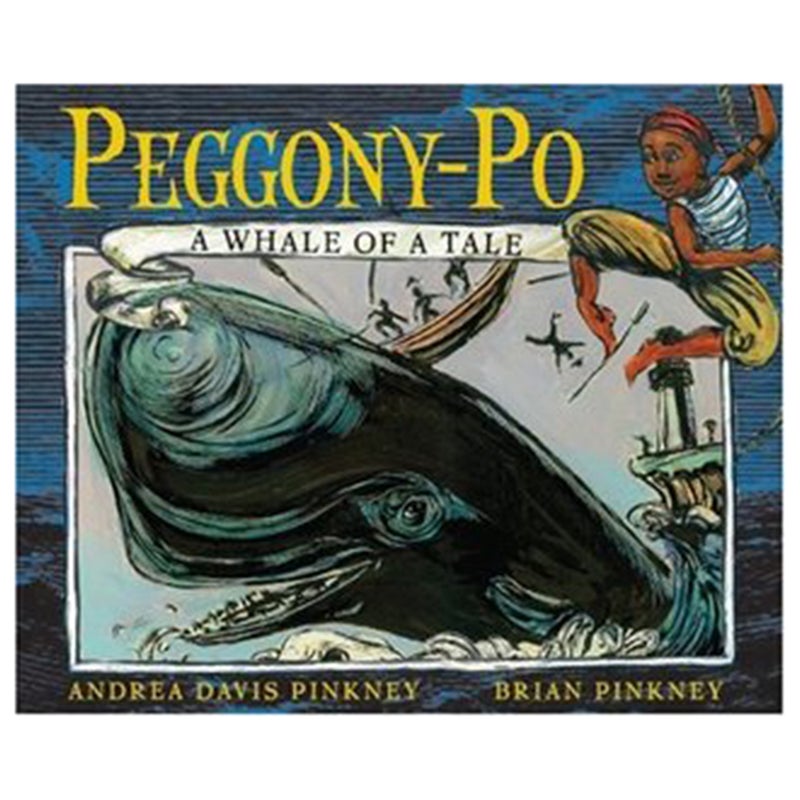 15. 'Peggony-Po: A Whale of a Tale'
By Andrea Davis Pinkney; illustrated by Brian Pinkney
Grades K–3
The tall tale of Peggony-Po—a fearless boy carved from driftwood who crews aboard an 18th-century whaling ship—draws inevitable comparisons to Pinocchio and Moby-Dick. But Ahab never harnessed his white whale and rode it around the world, like Peggony-Po does with the monster who took his father's leg. And Geppetto had nothing on Peggony-Po's dad, Galleon Keene, a tough black whaler from an era when Americans of all races served side by side at sea. Spoiler alert: this one's not for PETA types, as the leviathan antagonist eventually becomes whale steaks and scrimshaw.
---
(Mary Pope Osborne)
14. 'Magic Tree House: High Tide in Hawaii'
By Mary Pope Osborne
Grades 3–5
Arthurian wizardess Morgan Le Fay sends a bookish bro and sis on a (really long—55 books and counting) series of time-traveling quests. The entire series is almost required binge reading for youngsters, but a fun start is #28, which lands them in precontact Hawaii. The siblings get up on alaia boards, practice the hula, and escape a tsunami. Osborne fudges some details about Hawaiian culture, but in stressing the strength of friendships formed outdoors, she nails the aloha spirit.
---
(HarperCollins)
13. 'Little House in the Big Woods'
By Laura Ingalls Wilder
Grades 6–8
This is the first and best of the Little House books that introduced generations of kids to pioneer life. Laura and her family carve out a life in the woods of western Wisconsin, while occasionally fending off bears, panthers, and wolves. Laura goes on to be quite the backwoods badass, but the real hero of book one is Charles "Pa" Ingalls. An expert hunter, woodcarver, fiddle player, and storyteller, he's been setting the bar impossibly high for dads since Big Woods hit shelves in 1932.
---
(Scott O'Dell)
12. 'Island of the Blue Dolphins'
By Scott O'Dell
Grades 4–7
A survival tale with a truly epic sweep, Island of the Blue Dolphins was inspired by the tale of the Lone Woman of San Nicolas Island, the last surviving member of the Nicoleño tribe who lived for nearly two decades on one of California's Channel Islands before being discovered in 1853. O'Dell's story of Karana—who becomes a resourceful hunter, forager, and tamer of feral dogs—reads as fresh as it did when it won a Newbery Medal in 1961. The prolific O'Dell also wrote The Black Pearl (1967), a moral fable of a young pearl diver, which would find a spot on a longer version of this list.
---
(Tanglewood)
11. 'Yes, Let's'
By Galen Goodwin Longstreth; illustrated by Maris Wicks
Grades K–3
Get up early. Grab boots and backpacks. Drive to the nearest trailhead and spend the day goofing off with your kids, preferably near water. Get milkshakes on the way home. This underrated illustrated ode to the day hike is an easy read for elementary school kids or a read-along for the younger set—but it's also a weekend instructional for moms and dads. Bonus: If you dig the art, graduate to Primates, a comic biography of primatologists Jane Goodall, Dian Fossey, and Biruté Galdikas that's a collaboration between illustrator Wicks and fellow science-obsessed graphic novelist Jim Ottaviani.
---
(Random House)
10. 'The Lorax'
By Dr. Seuss
Grades K–Adult
Theodor Geisel, Dr. Seuss himself, once told a biographer that The Lorax was his favorite work. The explicitly environmental parable finds a wizened, Wilford Brimley–looking wood sprite squaring off against a greedy developer. As Seuss's characteristically colorful and fuzzy truffula forest gets trashed to make cheapy apparel called thneeds, grown-ups wearing microfiber-shedding fleece laugh nervously.
---
(Mariner Books)
9. 'The Little Prince'
By Antoine de Saint-Exupéry
Grades 6–12
Antoine de Saint-Exupéry's poetic saga of a stranded aviator and his adolescent extraterrestrial pal is the nearest thing to a 20th-century fairy-tale masterpiece. On the surface, it's a desert survival story with space exploration interludes. But then it hits with insights like this: "It is only with the heart that one can see rightly; what is essential is invisible to the eye." The book is actually a series of unfolding parables about adulthood and human relationships—lessons young readers will unpack years after reading.
---
(Elizabeth George Speare)
8. 'The Sign of the Beaver'
By Elizabeth George Speare
Grades 3–5
When his father is delayed on a trip to the colonies, the adolescent son of white settlers is left to fend for himself in the woods of 18th-century Maine. He gets by with the help and generosity of nearby members of the Penobscot tribe, gradually befriending a capable boy his own age—and trying to win respect as he learns their ways. The Penobscot characters' pidgin English is cringeworthy, like old Hollywood portrayals of Native Americans—and the word "squaw" pops up more than it should—but the overall message is one of cross-cultural empathy and respect.
---
(Scholastic Books)
7. 'Paint the Wind'
By Pam Muñoz Ryan
Grades 3–7
An orphaned girl trades upper-crust Los Angeles for the high, wild Wyoming ranch country where her mother was raised. The book trades perspectives between 11-year-old Maya and Artemisia, the now wild horse Maya's mother once rode. Things get harrowing when an earthquake strands the duo in the backcountry. It's more than just a fish-out-of-water tale—throughout, Muñoz asks the question: What does it mean to be tamed, wild, or free?
---
(HarperCollins)
6. 'Where the Wild Things Are'
By Maurice Sendak
Grades pre K–4
Who, after a hard day, hasn't wanted to sail away to a jungle island, don a costume and crown, and enjoy a few days of bacchanalian ruckus? Maurice Sendak's lusciously illustrated classic is often invoked among the best picture books of all time, thanks to his rendering of the animalistic wild things (which are simultaneously cute and menacing) and his suggestion that sometimes an adventure's best course leads back home. Some schools and libraries pulled the book off shelves after its 1964 publication, fearing Max's feral rebellion among the wild things was too subversive for kids. We're all for it.
---
(Puffin Books)
5. 'My Side of the Mountain'
By Jean Craighead George
Grades 3–5
This book could also be called I Was a Teenage Hermit! Fed up with his claustrophobic life in 1950s New York City, Sam Gribley ditches his parents' apartment and bugs out for an old family plot in the Catskills. Sam's detailed account of self-taught homesteading makes it sound easy (read a library book on falconry, steal a chick, and suddenly you have the coolest pet an off-the-grid teen could ask for). But his internal monologue about the benefits of companionship and culture versus solitude and self-sufficiency make this book a classic. Be warned: two sequels, published 31 and 40 years later, respectively, do not hold up to the original.
---
(Amulet Books)
4. 'Heart of a Samurai'
By Margi Preus
Grades 5–8
It starts with the desert-island shipwreck of a Japanese fishing vessel. Then the action moves to an American whaling ship. Then the California gold rush. Followed by a mutiny at sea. Margi Preus adapts the real-life story of Nakahama Manjirō, one of the few 19th-century Japanese citizens to visit the West, into a Newbery Honor–winning adventure tale that's a hymn to the spirit of exploration.
---
(Harcourt)
3. 'Peak'
By Roland Smith
Grades 6–9
Fourteen-year-old Peak is a New York City hood-rat graffiti artist with a knack for scaling buildings. His estranged dad is a climbing bum (hence his son's name) who'd like to see Peak become the youngest person to summit Everest—and who'd also like the publicity and profits the stunt would bring his guide company. Smith's characters are complex and relatable, he gets Everest Base Camp culture mostly right, and Peak's eventual epiphany about the value of a summit bid is worth his 29,000 feet of effort. As Peak's Sherpa pal warns him, "You can never tell who the mountain will allow and who it will not."
---
(Houghton Mifflin Harcourt)
2. 'The Hobbit'
By J.R.R. Tolkien
Grades 6–12
Long before Hollywood cashed in with an overblown blockbuster trilogy—and years before J.R.R. Tolkien fleshed out Middle Earth to epic proportions in The Lord of the Rings—there was The Hobbit, or There and Back Again, a winding, mythic, impossibly charming adventure yarn starring one of YA lit's best-ever protagonists. Likable homebody Bilbo Baggins shares anxieties about his limitations with many of his young readers. Like them, he'll discover his capacity for courage, curiosity, and friendship only when he shoulders his pack and heads into the mountains and woods.
---
(Simon & Schuster)
1. 'Hatchet'
By Gary Paulsen
Grades 5–8
A 1987 Newbery Honor winner and bestseller, Gary Paulsen's quintessential young-adult survival novel finds somber 13-year-old Brian Robeson surviving a plane crash and hacking out a living for two months in the Canadian bush. His only tool? A hatchet he's never wielded. The trick of any survival story—never mind one written for kids—is to render failure and slow progress in a way that feels authentic but not dull. Paulsen's terse sentences and Brian's pensive inner monologue (on top of it all, he knows his mom is having an affair) keep things moving. From Brian's fantasies about food to his mantra-like repetition of his survival strategies to the abruptness of his rescue, Hatchet simply rings true. Lest we forget these words to live by: "You are your most valuable asset. Don't forget that. You are the best thing you have."
Lead Photo: Paul Edmondson/Stocksy
Trending on Outside Online