Our Next Book Club Pick Is 'Every Day the River Changes'
Author Jordan Salama began writing this captivating book, about a journey down Colombia's Magdalena River, when he was just a college student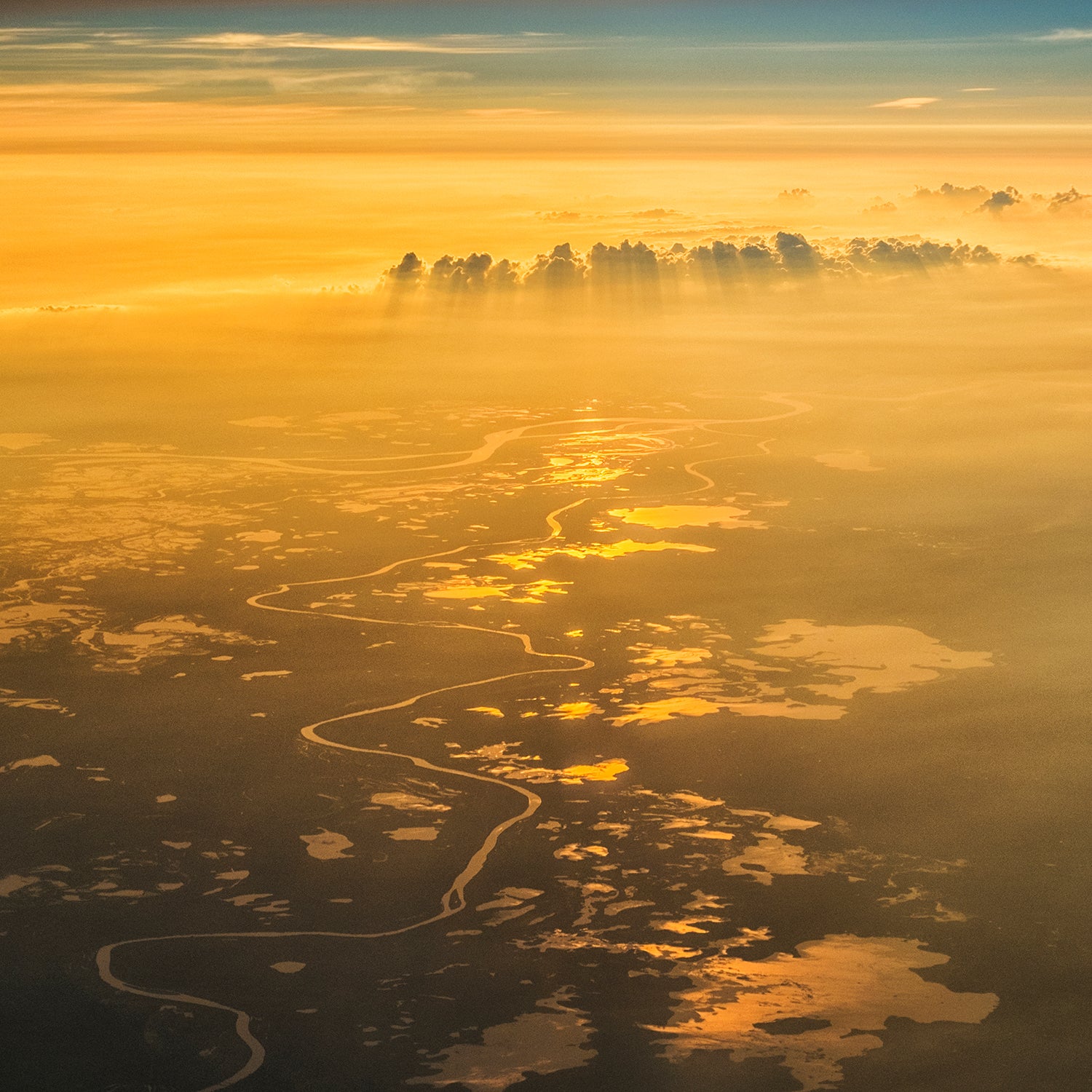 Heading out the door? Read this article on the new Outside+ app available now on iOS devices for members! Download the app.
As the year winds down and we start to daydream about the trips we'll take in 2022 and beyond, it's the perfect time to curl up by the fire with an absorbing travel book. With that in mind, Outside editors have selected a December/January book club pick that's sure to satisfy your vicarious wanderlust: we'll be reading Every Day the River Changes, an account of the four weeks writer Jordan Salama spent traveling Colombia's legendary Magdalena River.
Salama is a first-time author who started writing Every Day the River Changes as his senior thesis at Princeton, but you'd hardly know it from this intelligent, closely observed book, which reads like the work of a seasoned travel writer. At the book's outset, Salama recounts becoming fascinated with Colombia's most important river as a college student: "To understand the river…is to understand the country," locals tell him. He comes to appreciate the truth of this statement as he journeys from the Magdalena's source, near the village of Quinchana in the Andes, to its mouth in the coastal city of Barranquilla (a former home of Gabriel García Márquez, a clear influence of Salama's). Throughout his trip, he learns about the river's storied past as a commercial hub, its decline during Colombia's 50-year armed conflict, and the environmental threats it faces today. But mostly Salama spends his time getting to know the ordinary people who populate the Magdalena's banks, from a turtle conservationist to a canoe maker to the manager of a historic hotel. At a time when many of us have experienced nearly two years of relative social isolation, Salama offers a valuable reminder of the power of travel to foster human connection.
Today, we're publishing a review of Every Day the River Changes by culture columnist Erin Berger, who describes it as "a thoughtful book that impresses with its sweeping history, evocative descriptions, and fascinating stories of people living along the river." Throughout the next two months, we'll be discussing the book in our Facebook group, where we'll also be soliciting questions for an upcoming interview with Salama. (The interview will be available exclusively for members of Outside+, but our Facebook group is free for anyone to join.) If you're not on Facebook, you can always send us a note at letters@outsideim.com—we're looking forward to hearing your thoughts.
Lead Photo: John Quintero/Getty