'Find Me' Is the Indie Adventure Film We All Need
The low-budget jaunt has an encouraging message for anyone intimidated by getting outdoors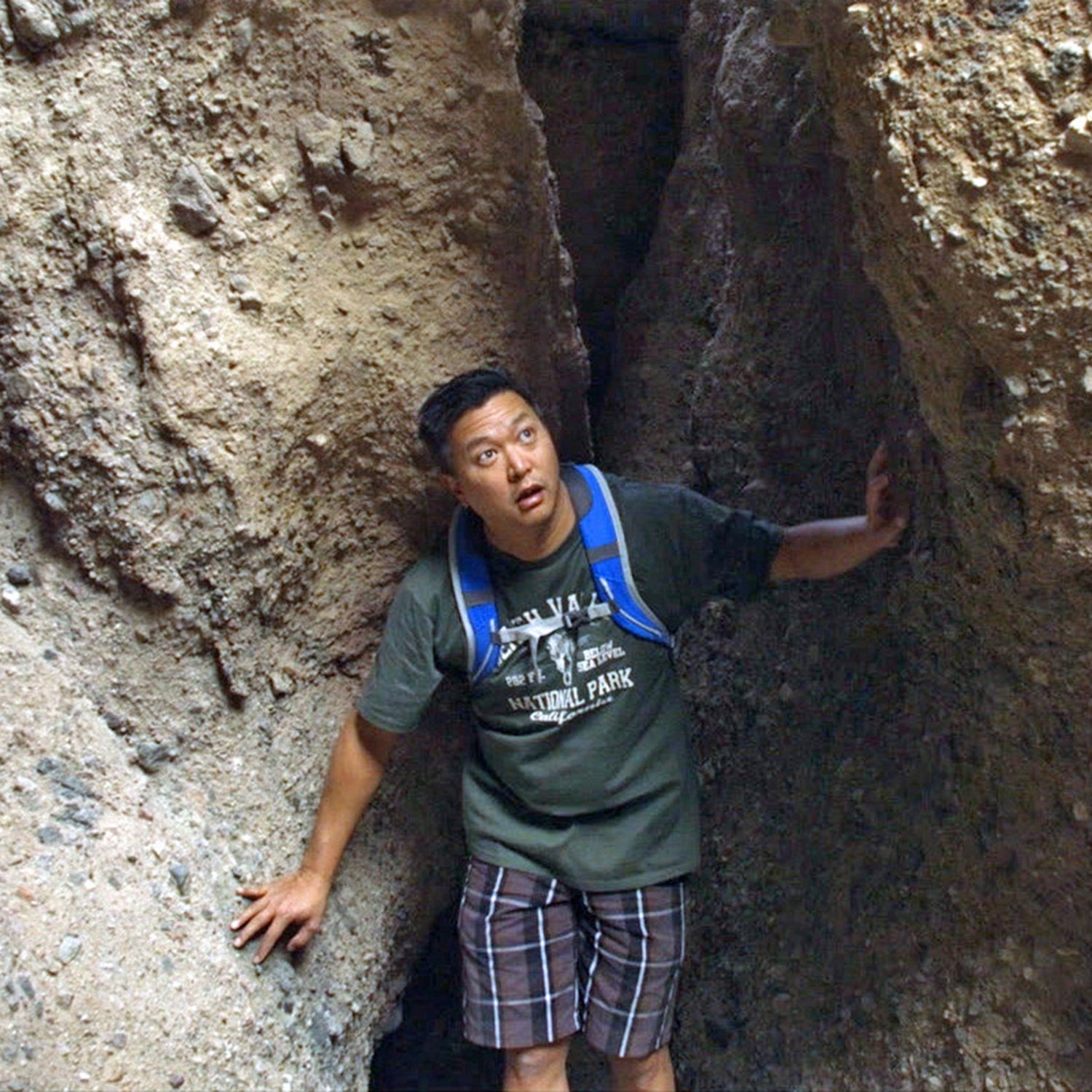 Tom Huang(Photo)
Heading out the door? Read this article on the new Outside+ app available now on iOS devices for members! Download the app.
We all have a Joe in our lives. Hell, most of us have a little Joe inside ourselves. You know the type: buried with work, paralyzed by habit, and swears he's up for a weekend adventure but can't quite get himself out the door. The guy who, having watched 127 Hours on the big screen, is convinced that any hike is going to culminate in a self-amputation with a dull pocket knife.
What do you do with this guy? How do you help him find his adventurous inner Joe?
Independent filmmaker Tom Huang meditates on these very questions in his utterly lovable new feature-length movie Find Me, now available for streaming on Amazon. In the opening scenes, we meet Joe, a divorcé artfully played by Huang himself. Middle-class inertia defines him: the same daily uniform of khaki pants and a blue button-down shirt, the same daily routine of crunching numbers in an L.A. high-rise, followed by the same take-out chicken combo with steamed veggies and fries, eaten in front of the television before falling asleep on the same beige couch.
The only real color in Joe's life comes from his work wife, Amelia, an effervescent adventurer played by Iranian-Colombian actress Sara Amini. While Joe trudges through his day, Amelia is sparkle and light, quoting characters from Friends and jetting off to visit bears in the Lake Tahoe basin or to hike peaks around the world. It's a life Joe envies but has no idea how to actualize for himself. Instead he shrinks his existence, settling for bus tours of the Grand Canyon with his aging parents and nature documentaries on TV.
Amelia, realizing that Joe has can't fathom how to get outside like she does, gives him three simple rules to get started:
Every destination should be a place in nature that is unique and amazing.
Outings should be relatively easy—no brutal hikes, no big mountains to climb, no crazy equipment or chance of falling to your death.
The experience should be your own—no touristy places or crowds.
When even adventures based on these three rules feel overwhelming to Joe, Amelia does the only thing left in her wheelhouse: she disappears, leaving him a string of clues in the form of video diaries and GPS pin drops with which to find her.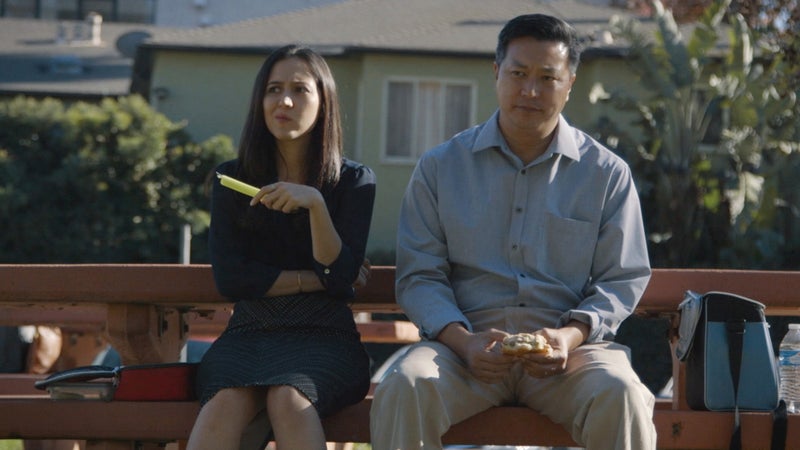 What results is an epic road trip from Zion National Park to Yosemite, beautifully filmed with sweeping vantages and clever drone shots set to a charming soundtrack, including the breathy Dia Frampton and the recently disbanded South African indie-pop band Gangs of Ballet. Along the way, we follow Joe through slot canyons and desert basins as he learns firsthand what it means to be a traveler and not a tourist.
"So many positive things come out of experiences in the wild, and yet most people would rather talk about it than actually do it," Huang told me by phone while wrapping up a recent film-festival tour. "I thought if I could make Joe's journey beautiful and accessible on the big screen, it would push people to live their own adventures." 
Huang, in addition to being a hiker and climber himself, has also worked as a staff writer on sitcoms including Still Standing and Sons and Daughters and is the writer-director of two previous films. Working with a tiny crew and what Huang calls a microbudget (under $100,000), he selected destinations that were both familiar to him and easily accessible to viewers looking to follow Amelia's guidebook. "I felt like I had to back up what I was saying with the message of the film. I had to prove that these destinations are epic and not technically difficult," says Huang. 
To support the message, Find Me's website includes more in-depth details for anyone wanting to hike some of the destinations depicted in the film, including spots like Zion's Narrows. It's all a highly effective reminder that real meaning can come from an easy outdoor grab, whether it's car camping under the stars or a day hike in a local park.
Refreshingly, this message is one that Find Me conveys without any sense of sermon or sanctimony. Instead, viewers are treated to well-timed comic bits, including a fantastic scene featuring an immensely unhelpful Lego-building motel desk clerk played by Utah musician Blackhawk Walters. Or another in which Joe, looking to help Amelia's sister, Helena (Krizia Bajos), breaks into her ex-boyfriend's house and ends up staging a diversion by impersonating a confused Asian tourist.
"Whatever crazy Chinese accent you were doing out there was straight up racist, dude," Helena chides him afterward.
"Come on," Joe responds, "I was imitating my dad."
There's great emotional range here as well, even from Amelia's supposedly douchebag husband (Ben Gavin), who after an altercation with Joe over his missing wife, mournfully asks, "Have you ever just had someone stop loving you?" You can't help but feel for this guy's heartbreak. We see it in Joe, too, who slowly comes to terms with the dissolution of his marriage. We see it in the complicated relationships Amelia has left in her wake. And we feel it most of all in the realization that this treasure hunt she's planned for Joe has a far more serious, far more somber impetus.
And that, I think, is my favorite aspect of Find Me. As much as we'd all like to believe that our problems will slip away the minute we are on trail, that's rarely the case. But sometimes we find a way to hold that sadness while still finding beauty and adventure in the natural world.
Find Me is a great reminder of how to do just that. Watch it to cheer on Joe as he finds himself again, to celebrate just how beautiful even hardscrabble wilderness can be, and maybe most of all to remind yourself where your own inner Joe resides. My bet is he lives somewhere way outside.
Lead Photo: Tom Huang