First Look: 'The Armstrong Lie'
An embedded film-maker boldly documents Lance Armstrong's downfall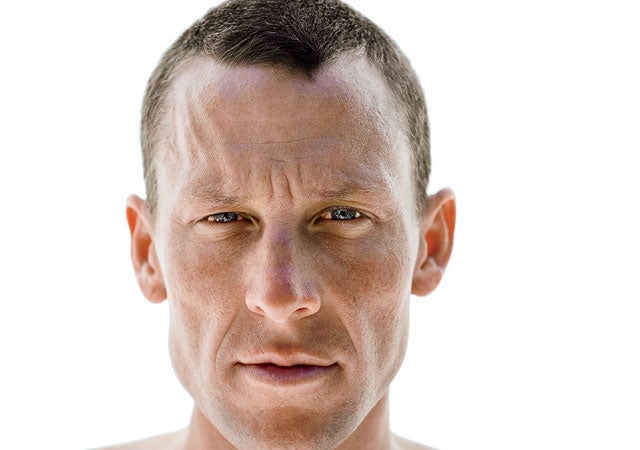 Heading out the door? Read this article on the new Outside+ app available now on iOS devices for members! Download the app.
"I DIDN'T LIVE a lot of lies," Lance Armstrong says at the beginning of Alex Gibney's new documentary, "but I lived one big one."
The film's title, The Armstrong Lie, suggests an exposé, but that heavy lifting has, of course, already been done. Rather, Gibney looks at the Lie as a thing that took on a life of its own, regarding it from every angle. And that includes Lance's. Gibney, the Oscar-winning director of Taxi to the Dark Side, had unprecedented access to Armstrong's tightly guarded camp from 2008 until his teary-eyed Oprah confession. So while there are other retellings in the works—Hollywood is reportedly working on two biopics, and New York Times reporter Juliet Macur's forthcoming book Cycle of Lies is also slated to go to film—The Armstrong Lie is the first and last Lance pic you'll ever need to see.
In 2008, Gibney set out to chronicle Armstrong's return to cycling as a friendly embedded in the Lance camp. He was on the Astana bus as Armstrong spied on teammate/rival Alberto Contador's press conference. He was in the team car as director Johan Bruyneel hatched race strategy. He was at Armstrong's Aspen house, camera rolling, when the drug testers showed up. The following day, when two more sets of testers came calling, Armstrong snapped: "This is fucking ridiculous!" Watching the film, even this nonfan had to agree.
But then, well, stuff happened, and Gibney was forced to drop the celebratory doc he—and, no doubt, his subject—had planned to make. He phased through stages of disillusionment, anger, and finally confrontation. After Armstrong's downfall, Gibney goes back, camera in hand, to ask his subject some tough questions.
Gibney performs a masterful balancing act, being tough on Armstrong while remaining fair, although he largely skips over Livestrong's role in buttressing the Lance myth, as well as the final remaining chapter in this whole saga—the $100 million lawsuit being pursued by the Department of Justice. Regardless, The Armstrong Lie will appeal to curious rubberneckers and cycling fans alike. We hear from two key players who have been largely silent, teammate George Hincapie and Dr. Michele Ferrari, who oversaw Armstrong's training regimen until doping suspicions forced him to the sidelines. In one scene, a shunned Ferrari, stopwatch in hand, watches on TV as Armstrong tackles Mont Ventoux during the 2009 Tour, still intently tracking his protégé from afar. And we're offered a few mini scoops, including a suspiciously timed $100,000 donation to cycling's governing body, the UCI, in 2007, around the time it cleared Armstrong of positive urine-sample tests from 1999.
There are at least four Lances on display here: the teenage Texas punk who drawls, in a priceless archived clip, "Ah just love beatin' people!"; the shameless liar who won the Tour seven times; the cocksure 2009 Lance, certain that he can win it once more; and the chastened, post-Oprah Lance, who is far more reflective and sympathetic than the jerk we saw squirming in his chair.
To hear him tell it, Armstrong's decision to dope made perfect sense: he set out to beat the Europeans at their own game, nothing more—and nothing less. Not surprisingly, Armstrong still shows no remorse. "I know what it took to win those Tours," he says. "Well, it was a little different from what you guys were told, but I know what it took."
Check out a trailer for The Armstrong Lie below: