Green Days
The most ambitious environmental documentary since An Inconvenient Truth tries to make the case that we just might win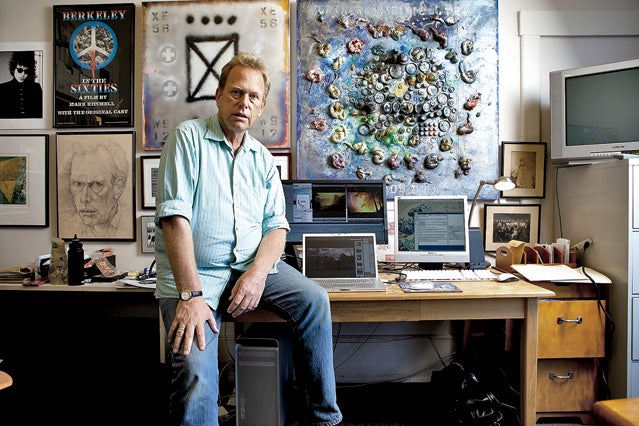 Gabriela Hasbun
Heading out the door? Read this article on the new Outside+ app available now on iOS devices for members! Download the app.
Guess who said this: "Shall we surrender to our surroundings? Or shall we make our peace with nature and begin to make reparations for the damage we have done to our air, to our land, and to our water?"
If you knew that those were President Richard Nixon's words, I'm stunned. He delivered them in his 1970 State of the Union address. And he wasn't just talking. Nixon went on to create the Environmental Protection Agency and compelled Congress to draft the Endangered Species Act. These are the kinds of noggin-shaking historical truths you will be reminded of in A Fierce Green Fire, a sprawling documentary that takes the measure of the past half-century of environmental activism.
Director Mark Kitchell, who was nominated for an Oscar for 1990's Berkeley in the Sixties, deploys the familiar mix of archival footage and talking heads to trace the movement from the effort to save wild places in the '60s, to the fights against toxic waste and whaling in the '70s, to the merging of environmental and social causes in the '90s. The final act is the one we're living: the battle against climate change, which Kitchell calls "the impossible issue—impossible to deal with and impossible to ignore."
Even if you know the tales, the grainy video clips jab you in the heart. Like Kitchell's retelling of the tragedy of New York State's Love Canal, where, in 1980, housewives took EPA officials hostage to force the government to relocate their families away from underground toxic waste that was causing babies to be born with extra ears. Other segments punch you in the gut. "There is environmental extremism," says a smug President Ronald Reagan in 1983. "I don't think they'll be happy until the White House looks like a bird nest."
Kitchell began making the film in 2001 but ran out of money. In 2008, he started up again, shooting interviews with a number of leading green lights, including former Sierra Club director Carl Pope, author Paul Hawken, and activist Bill McKibben. A rough cut premiered at the Sundance festival in January to strong reviews; in June, Kitchell brought on Meryl Streep to co-narrate along with Robert Redford and Ashley Judd. By fall, a final version will be showing on the festival circuit.
Diehard environmentalists will find A Fierce Green Fire rousing, like Red Sox fans watching a recap of the 2004 championship season. But old glories go only so far, and Kitchell has admittedly struggled to craft an ending that points a way forward. (He was re-editing as this issue went to press.) In the version I saw, the story, like the environmental movement, stalls out in the face of climate change. Hawken offers the most hopeful perspective, insisting that we've been wrong to assume that political leaders would provide solutions. "There are literally two million organizations around the world working on these issues," he says. "It's not a movement—it's humanity's immune response."
Maybe so, but progress moves faster when government pitches in. Even Nixon knew that.
Trending on Outside Online