Hampton Sides on a Bitterly Cold Korean War Battle
The author's new book, 'On Desperate Ground,' tells one of the toughest military survival stories in history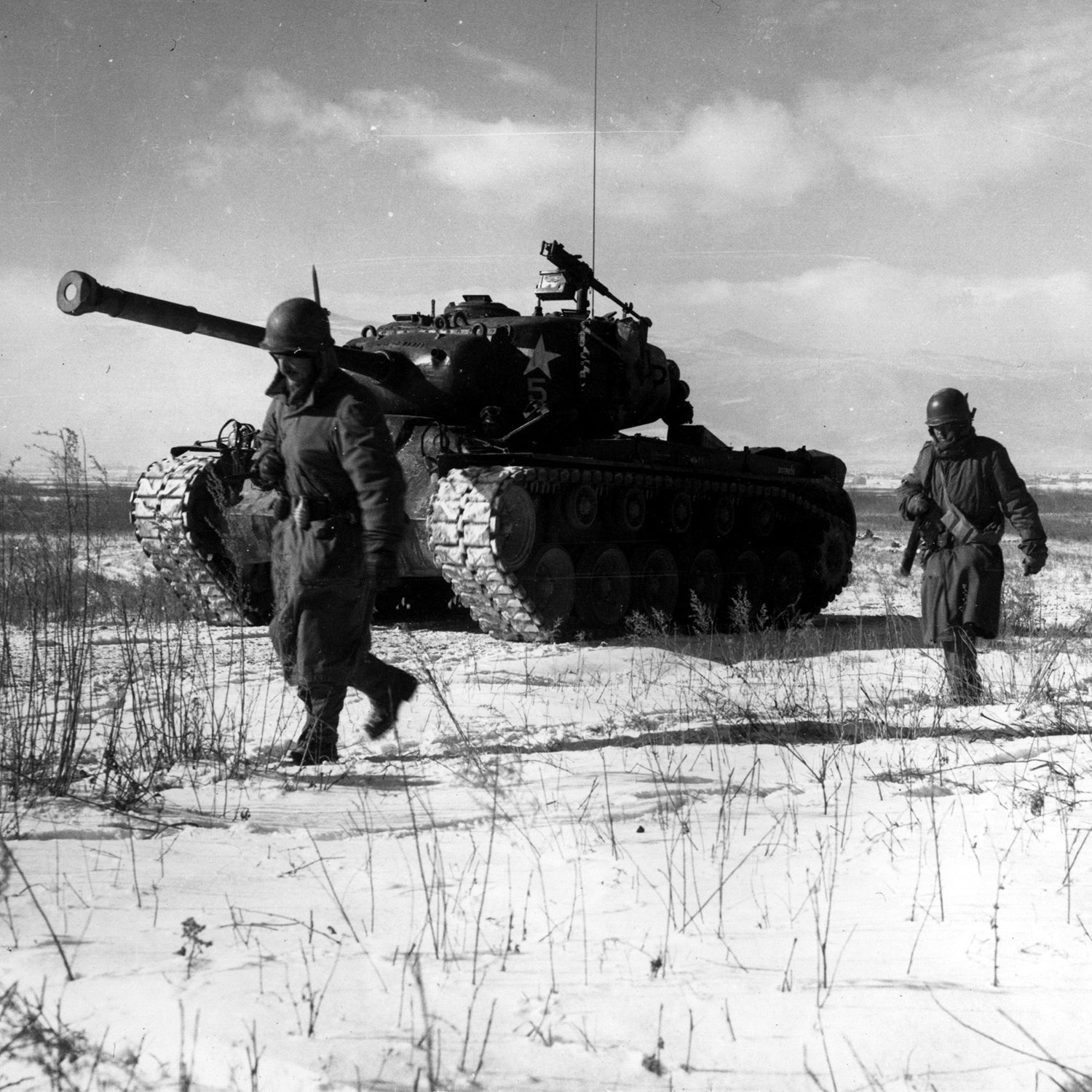 Heading out the door? Read this article on the new Outside+ app available now on iOS devices for members! Download the app.
In 2001, a man walked up to Hampton Sides in Virginia, as he signed copies of Ghost Soldiers, his book about the rescue of Bataan Death March survivors during World War II. The man put a card on the table that read "The Chosin Few."
"He said, 'Hey, you ought to write about the Chosin Reservoir,'" says Sides, a Santa Fe, New Mexico–based author and longtime editor at large for Outside. Sides had never heard of the 1950 Battle of the Chosin Reservoir, in which U.S. Marines fought Chinese soldiers in North Korea's mountains during the Korean War.
Sides has a track record of writing jaw-dropping books on historical topics, like the shipwreck of the North Pole–bound U.S.S. Jeanette or frontiersman Kit Carson's consequential actions in the American West. He misplaced the card but started researching the conflict, which was fraught with mistakes and temperatures that reached 20 degrees below zero, causing vehicles to cease functioning and wounds to freeze over. The two-week clash marked one of China's first military operations in the Korean War, surprising U.S. officials. By the end, roughly 750 Marines and 30,000 Chinese soldiers were dead. "I realized here was the ultimate military survival story," Sides says. "Not only was it a battle, but it was a battle against the elements."
On October 2, his newest book, On Desperate Ground: The Marines at the Reservoir, the Korean War's Greatest Battle (Doubleday; $30) hit shelves. We spoke to Sides about his travels to research the book, his writing process, and how he conveyed terrifyingly icy combat conditions.
On Interviewing Survivors: "Winter had descended so quickly that [the Marines] had no choice but to forge ahead. The veterans I talked to never really got the cold out of their bones. They still talk about it like it was this force that they had to contend with. They talk more about the cold than they do the Chinese—how the temperature affected their thinking, how it affected their performance, how it affected their sense of hopelessness."
On Experiencing the Terrain: "A group of veterans, my son, and I took a bullet train down to Busan, which is on the southern tip of the Korean Peninsula. Half of the trip you're in a tunnel, because it's just ridgeline and then valley, ridgeline then valley, ridgeline then valley. All the veterans used to talk about this. You climb one hill, and there's another hill, even higher. And another and another and another. The topography is wrinkled and relentlessly mountainous."
On What Makes a Good Book: "I don't fully understand it, even now. But I always say there are two kinds of ledgers that I use. The first set is purely rational and almost technical. The story has to have good characters, a compelling setting, a good story arc, and good primary source material. The other side of the process is that purely irrational side, which is that a story's got to grab you. It's got to make you excited. Hair standing on the back of your neck kind of thing. It's got to fascinate you for reasons maybe you can't even explain."
On War Stories: "I'm not really interested in war itself, but war creates situations that show human character in its most intense and unvarnished phase. Things become elemental and stripped down, and I think war creates kind of a compression of character. That is interesting on the page. I'm drawn to those stories because of what they reveal about the human condition—the decisions people make when they find themselves in these sorts of life-or-death situations."
On Surviving Dark Times: "One thing that is a common strain in a lot of these stories is these guys have a sense of humor. The survivors tend to have some sense of the absurd and can find a way, either then or at least later in life, to laugh about and get some distance from these situations. Sense of humor is maybe the one quality that transcends all the others in terms of getting through a situation like this."
On What's Next: "I have signed a new contract with my publisher, Doubleday, about the third and final fateful expedition of Captain James Cook, the British navigator. It's another exploration story set all over the Pacific and up into the Bering Strait and all over Alaska, so it's going to involve a whole lot of travel."
Lead Photo: Wikimedia Commons