Hollywood Goes After Big Energy in 'Promised Land'
Hollywood sticks it to the energy establishment with the new Matt Damon and John Krasinski film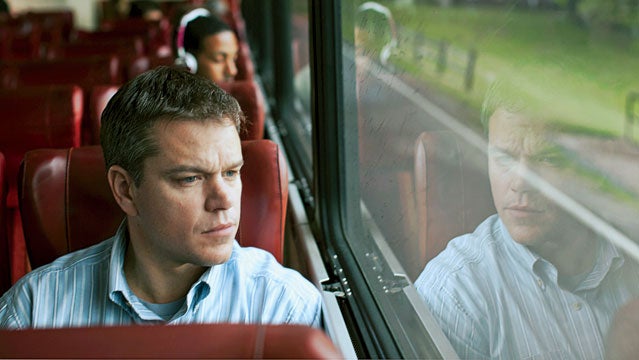 Outside Magazine
Heading out the door? Read this article on the new Outside+ app available now on iOS devices for members! Download the app.
By 2020, the International Energy ­Agency predicts, the United States will be a net ­exporter of natural gas. By 2035 we will be energy independent. This is largely due to the current boom in domestic gas drilling, using a controversial series of techniques known as hydraulic fracturing—or fracking, in which pressurized water and chemicals release natural gas and petroleum trapped in underground shale formations. There are temporary financial windfalls for the communities at the surface, as well as environmental degradation; anti-fracking campaigns have become a cause célèbre, with stars like Mark Ruffalo joining the fight. Now Hollywood weighs in with Promised Land, directed by Gus Van Sant, the auteur of American angst. The director and the film's cowriters, Matt Damon and John Krasinski, have stated repeatedly that Promised Land takes no sides. But right-wing media outlets are gleefully predicting bias, and Participant Media—which backed advocacy documentaries like An Inconvenient Truth and The Cove—helped fund the film. So is Promised Land an agnostic work of art or a cleverly disguised polemic?
First, the plotlines: Matt Damon plays Steve Butler, a Big Energy shill who is dispatched to gorgeously dilapidated McKinley, Pennsylvania, to secure drilling rights by any means necessary. Butler dons work boots, buys rounds, and spins fantasies of untold riches to anyone who will listen. He also falls in love with Alice, a schoolteacher played with down-home allure by Rosemarie ­DeWitt. Butler repeatedly tells her that he's "a good guy," and he believes it, convinced he is ­offering economic freedom.
Butler's operation is complicated when activist Dustin Noble (Krasinski) shows up, plastering the town with posters of poisoned cattle. What follows is a war for the hearts, minds, and shale gas of the people of McKinley, a battle about which Noble insists "there is no neutral position." The film does its best to take one, however, thanks in part to a smartly executed surprise at the conclusion; like any good work of art, Promised Land leaves many ambiguities on the table. Still, a newcomer to the issue won't come away feeling warm toward the Chesapeake Energies of the world. Spoiler alert: fracking and Hollywood don't mix.