This Novel Reclaims the Western Expansion Myth
In a new novel, 'How Much of These Hills Is Gold,' author C. Pam Zhang presents the fantasies and struggles that defined western expansion through the eyes of two Chinese-American characters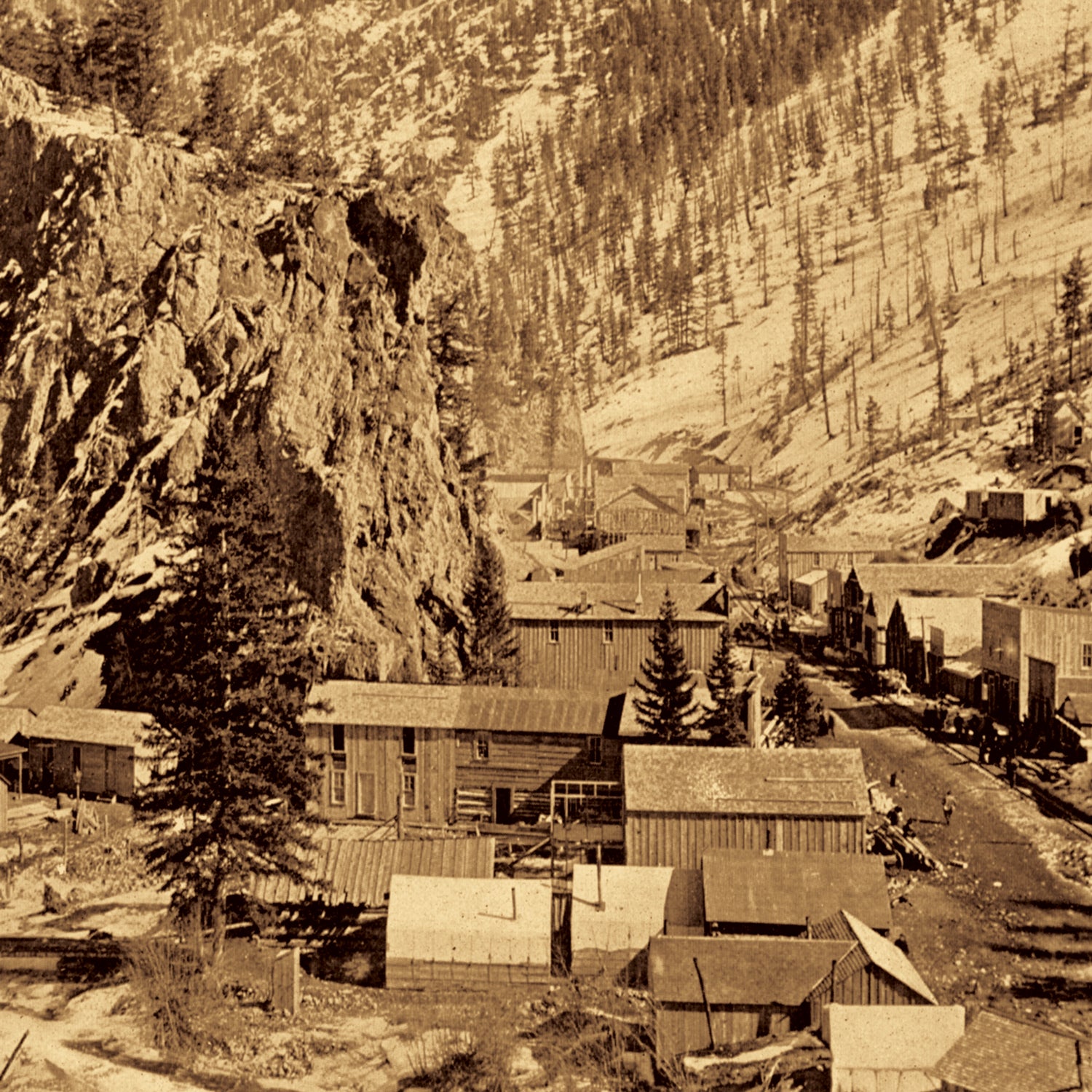 Heading out the door? Read this article on the new Outside+ app available now on iOS devices for members! Download the app.
The epigraph of author C. Pam Zhang's stunning debut novel How Much of These Hills Is Gold reads: "This land is not your land." It's an apt opening for a western adventure narrative that raises critical questions about the stories most people have been told about America. 
Zhang's book, out April 7, is set in a fictionalized version of the West during a gold rush. It's recognizable but slightly altered: there are rumors of tigers, for example, and a lack of specific dates and geography that gives the setting a mythical quality. Still, this story has historical threads. Its central characters, Lucy and Sam (who are 12 and 11, respectively, at the beginning of the tale), are two Chinese girls living with their parents in a small shack. The lure of gold in the American West didn't materialize as expected, so the family has scraped out a living through other mining work. But the harsh landscape is unfriendly toward homesteaders—and Lucy and Sam's racist neighbors are unfriendly toward Chinese people. 
This should sound familiar. Chinese immigrants were a central part of the California gold rush, helping build 19th-century America. They worked in mines and forged railroads across the West, where they were treated as second-class citizens. Those are ever present realities in Lucy and Sam's story, but Zhang goes a step further, giving their narrative a grandness and grit that has, so often, only been applied to white western frontiersmen. 
The story begins just after the death of the girls' ba and the disappearance of their ma (who is presumed dead). The sisters are faced with their first big quest: Lucy and Sam need to find three things to properly bury their father, according to their mother's traditional instructions. In what feels like a wink to the western genre, the three items required to complete the burial also happen to be things that are notoriously scarce on the frontier: silver (two coins to place over the eyes), running water (to purify the body), and a home (a spirit will wander restlessly if the deceased is not buried somewhere meaningful).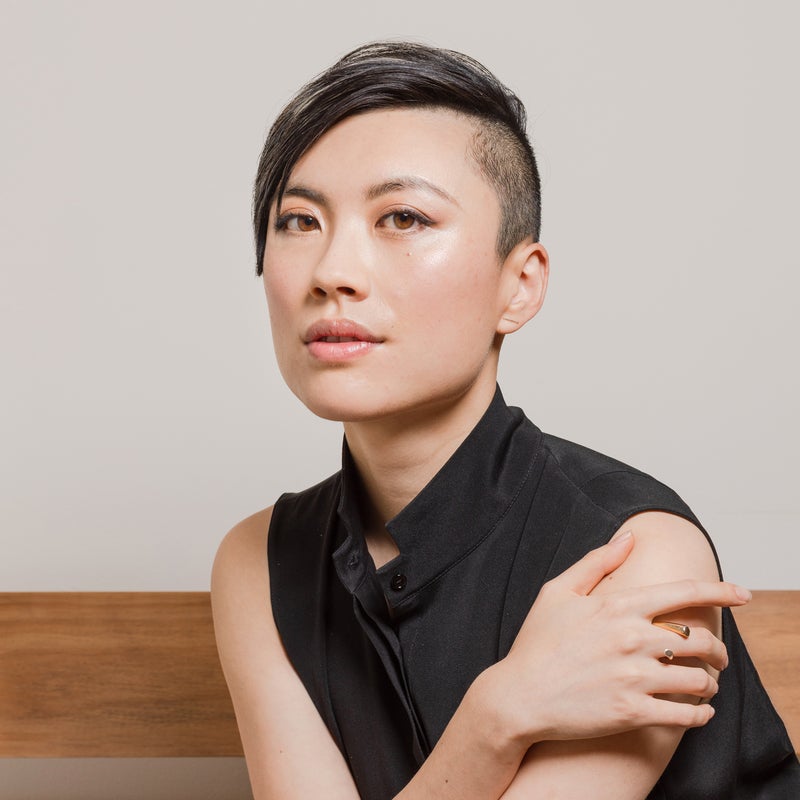 The burial process leads the sisters far afield, and as the book jumps forward and backward in time, they grapple with their understanding of home. This is the book's central tension, and Zhang never suggests an easy answer. Lucy and Sam don't feel welcome on American land because they are Chinese, yet they were born here. They yearn for another place, but they can hardly imagine it. And, of course, there's the fact that America is no one's homeland except Native Americans'—and the people of those nations are spoken about with disdain, fear, or indifference by most of the characters throughout the novel.
Zhang digs into these complications by bending the frontier narrative to the limbo that is the immigrant's narrative. Sam, who increasingly balks against a female gender role as the book goes on, pursues a fearless path of adventure, falling in with mountain men and cowboys. At one point after the girls bury their father, Sam plants a foot on an animal's skull and declares they'll make their home there. "Sam doesn't realize the image this calls up," Lucy thinks, recalling her history books "filled with conquering men who stood this way. Flags waved behind them in land emptied of buffalo." Sam is always more sure of herself than Lucy, and Sam wants to head back across the ocean to the home they've always heard about. Lucy, on the other hand, initially values stability and civilization, parental approval, and an education. She often beats herself up for not knowing exactly what she wants, which Zhang puts in deeply resonant terms early in the story: "In Lucy's fondest dream, the one she doesn't want to wake from, she braves no dragons and tigers. Finds no gold. She sees wonders from a distance, her face unnoticed in the crowd. When she walks down the long street that leads her home, no one pays her any mind at all."
"The mountain man said that no man in this country could complete the railroad. He was right, after all."
Moments like this are a heady pause in the middle of an expedition that evokes so many elements of the western canon. Zhang easily inhabits some conventions of the genre, writing with poetic toughness about relentless bad luck and the visceral realities of survival. But How Much of These Hills Is Gold also rests on a foundation of the Chinese-American experience that's so rarely represented in fiction about the West (or anywhere in American literature). The family eats salted meats and salted plums. They speak in the clipped sentences of frontier people while throwing in the occasional Chinese phrase, which Zhang normalizes by declining to italicize, translate the words, or provide heavy-handed context clues. It's a long-overdue treatment of the American West, since narratives about the frontier have had the tendency to exclude many of those who helped build it.
Later in the story, when Lucy's living in what Zhang would have us gather to be San Francisco, she watches Chinese workers hammer in the last railroad tie. She sees a picture drawn up for the history books, in which nobody who participated in settling the West looks like her. She recalls the words of a white traveler she'd met once: "The mountain man said that no man in this country could complete the railroad. He was right, after all."
Lead Photo: Hulton Archive/Getty