How to Reason with the Climate Change Denier in Your Life
A new book by two philosophy scholars imagines conversations with skeptics and deniers. Here are four lessons we learned from it.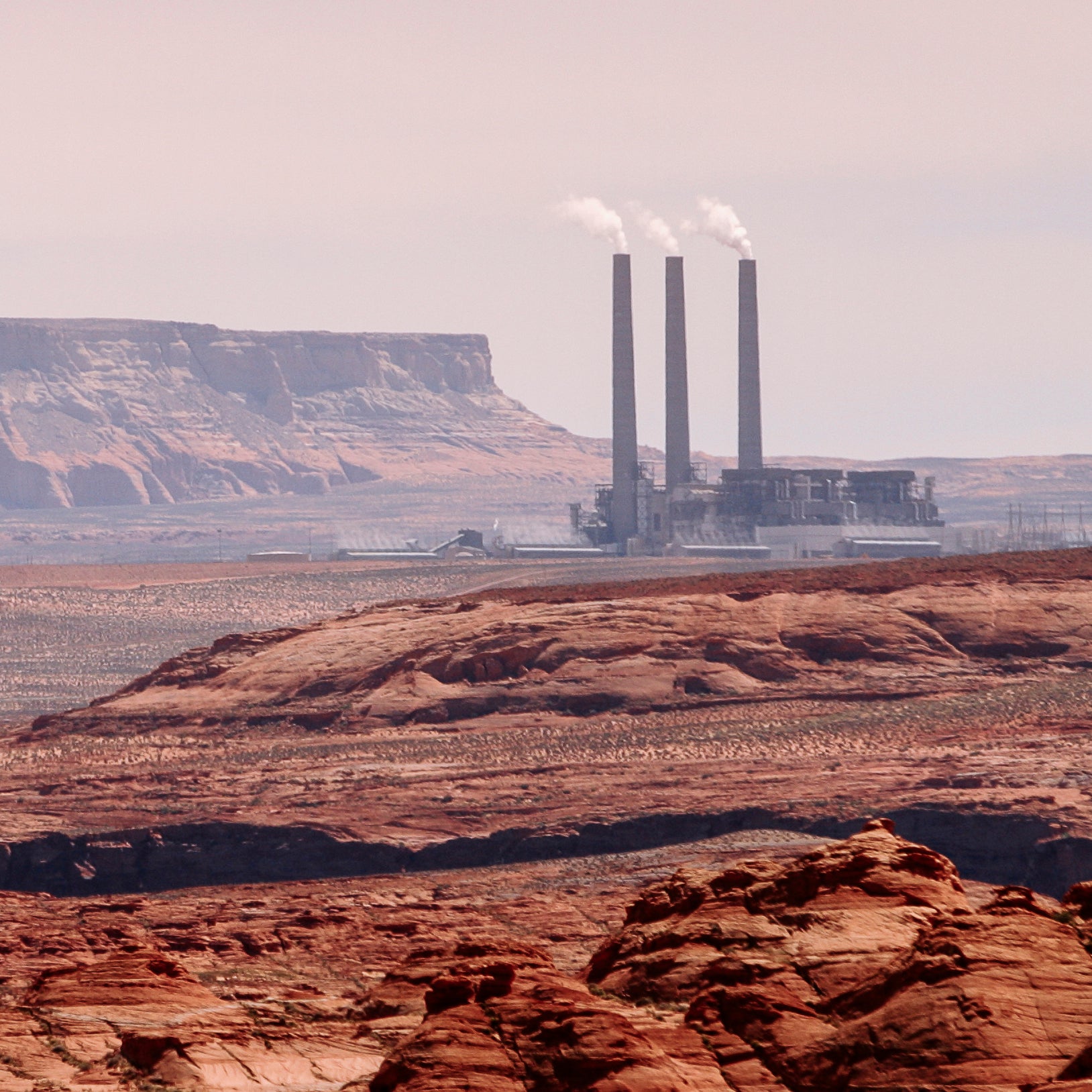 Heading out the door? Read this article on the new Outside+ app available now on iOS devices for members! Download the app.
Everyone working to address climate change, from activists to scientists, knows that success depends in large part on their ability to convert climate change skeptics (or even straight-up deniers) into proponents for action. Most of us have someone in our lives—a family member, co-worker, or friend—whose views on climate change conflict with the latest science, and you've likely had some exasperating, polarizing, unconstructive conversations with them.
Philip Kitcher, an MIT professor of philosophy, and Evelyn Fox Keller, an MIT professor emerita of history and philosophy of science, have co-written a book that imagines six of those very conversations. The Seasons Alter: How to Save the Planet in Six Acts (W.W. Norton; $25) reads like six screenplays set in different locations and with two different people in each act. The dialogue—well, it probably won't pass your sniff test. The authors describe the conversations in the book as "constructive, careful, and amicable," but they mostly sound stiff.
Even if they don't ring true to life, many of the book's exchanges contain useful clues on how to unpack specific issues and work around conversational impasses. Here, culled from The Seasons Alter and other experts, are four guiding principles that could fix the way we talk about climate change.
---
Don't Ignore Uncertainty
The book contains a long conversation between an activist from an environmental organization and a person with a terminal illness who is deciding where to donate his money. His conundrum is whether to support environmental initiatives, based on the predictions that climate change will harm large populations, or give to groups addressing things such as malnutrition. "Sometimes I think the real catastrophes [from climate change] aren't that likely, and the likely effects aren't that bad," he says.
Scientists who study cancer and its causes don't always agree, but that's not a reason to call off cancer research funding.
There's no doubt that greenhouse gasses are causing the earth to warm, the seas to rise, and weather patterns to change. But these events aren't happening according to a strict schedule, and scientists can't give us a precise timeline with deadlines for action. Climate change is likely to undergird an uptick in pandemics, for example, but there's no blueprint for preventing those. Some impacts are episodic (heat waves, increasingly severe storms) while others are constant (sea level creeps up), but all are costly. Still, proponents of inaction often use those uncertainties as talking points.
The activist does her best to present fact-based evidence that the climate movement deserves the man's support, but she has to allow that while there is consensus on the basic mechanisms of climate change, there have been some contradictory studies. That's how science works. It's why peer reviews are important and why researchers keep inquiring, testing theses, and adding to the canon. Scientists who study cancer and its causes also don't always agree, but that's not a reason to call off cancer research funding.
The merits of a cost-benefit analysis will only go so far in arguing for action to address climate action, and in the end, the authors explain, we need to make some qualitative judgments. Acknowledge gaps in knowledge—and remember that it doesn't defeat your purpose.
---
Try to Make a Connection
Managers and people who click on articles about productivity love talking about emotional intelligence. But Renee Lertzman says we need more of it in the climate debate as well. Lertzman, who calls herself a "psychosocial strategist focusing on climate and environment," coaches NGOs, universities, and corporations on how to communicate issues related to climate change. Her bailiwick is the intersection of psychology and climate change, and Lertzman says we need to be emotionally literate in order to understand the relationship others have with climate change. A Midwest farmer, for instance, might be "concerned with staying afloat and keeping their way of life viable—there is an emotional charge there, and their response to climate change is different than an urbanite in, say, the Bay Area," she says.
So, know your audience, suggests Lertzman. Climate change means different things to different people, and we all bring our own biases to the conversation. You might know people who believe in climate change and advocate for political action but also disavow vaccines. Clearly, not all of these opinions are rooted in science. You can counter these beliefs with data, but it is unlikely to evaporate beliefs that may be based in anxiety and distrust.
Data is unlikely to evaporate beliefs that may be based in anxiety and distrust.
Lertzman advises "starting from a place of authentic compassion, to really attune ourselves to how scary and overwhelming these issues can be for people." She knows that compassion tends to get a bad rap because it's equated with letting people off the hook, but she says the opposite is true: "Anyone working in mental or public health will tell you that without compassion, we will stumble into a fight by engaging in each other's resistance and our own interests in protecting ourselves from whatever feels threatening."
This approach isn't some psychobabble, either, says Lertzman. Neurology shows that compassion soothes the nervous system, while confrontation excites it. "If our limbic system—the survival part of our minds—is activated, it's game over. If I'm feeling uneasy or anxious, I'm not even going to hear what you have to say."
---
Advance the War on Atmospheric Carbon, Not on People
President Trump and others who share his dubious views on climate change have painted the climate activist movement as oppositional to American values. They cast the war on coal as a war on coal miners. While Trump is trying to roll back the Clean Power Plan, coal's loss of competitiveness against natural gas and renewables is what really dooms the coal industry.
In one dialogue, the climate activist lays out a good argument that puts this kind of outcome in historical perspective. Workers, she says, have "found themselves displaced because of foreign competition or technological change or shifts in tastes and attitudes." Indeed, there's broad support among Democrats and Republicans for renewable energy as the costs of wind and solar quickly fall while their capacity to meet more of the world's energy demands rises.
Coal's loss of competitiveness against natural gas and renewables is what really dooms the coal industry.
But the bigger issue is this: On both sides of the argument, things get political and emotional fast when it comes to the human impact of climate change. And oftentimes our views on climate change are shaped by those of our parents. That's a common backstory in many of the more than 500 responses that Reddit users posted over the past month to this question: "Former climate change deniers, what changed your mind?" "I grew up actively and obnoxiously denying climate change because my dad told me it wasn't real," said one responder.
Others said they were raised Republican and had always seen climate change as a "liberal" issue that they could not or should not endorse. A video shown during a church service focused on the virtues of caring for the earth made one right-leaning respondent a believer.
Many former deniers said that reading about the science behind climate change and how it's already affecting us was the catalyst for their conversion. In some cases, Reddit responders pointed to how changes in their personal lives made them believers. "I grew up ice fishing in central Illinois, and I haven't been able to ice fish in three years. The shit ain't right. We had tornadoes in February. I was deer hunting in a fucking T-shirt in December," wrote one, who called himself a liberal redneck.
---
Know How to Navigate an Impasse
Carla Wise, a conservation biologist turned climate change activist, says the most important thing to do is to just keep having conversations about climate change, because the more we talk about it, the less it becomes a taboo issue that makes everyone uncomfortable. That's not to say these conversations will always be easy or pleasant.
When things get dicey, Lertzman says, "I use a martial arts move, where you don't engage directly with the opposition, you don't argue. I might say, 'I hear you're saying XYZ, and I won't challenge that, but can you help me understand? Let's just say, hypothetically, that climate change is happening and will have this effect, what would that mean for you? Could you imagine a scenario where you are involved?'"
The more we talk about climate change, the less it becomes a taboo issue that makes everyone uncomfortable.
Lertzman says the goal of this kind of conversation is to help each other get in touch with what is true and uncover the resistance the other person is expressing, which she typically finds to be a defense mechanism.
Don't expect to master this overnight, she says. "It's a skill, but it's about guiding the conversation to arrive at what is true. We're all wired for that—to crave the truth."