The Life and Times of Tack Strau
Peter Kray's new novella, The God of Skiing, has a lot to say. We're not quite sure what it all means, but we sure did enjoy the ride.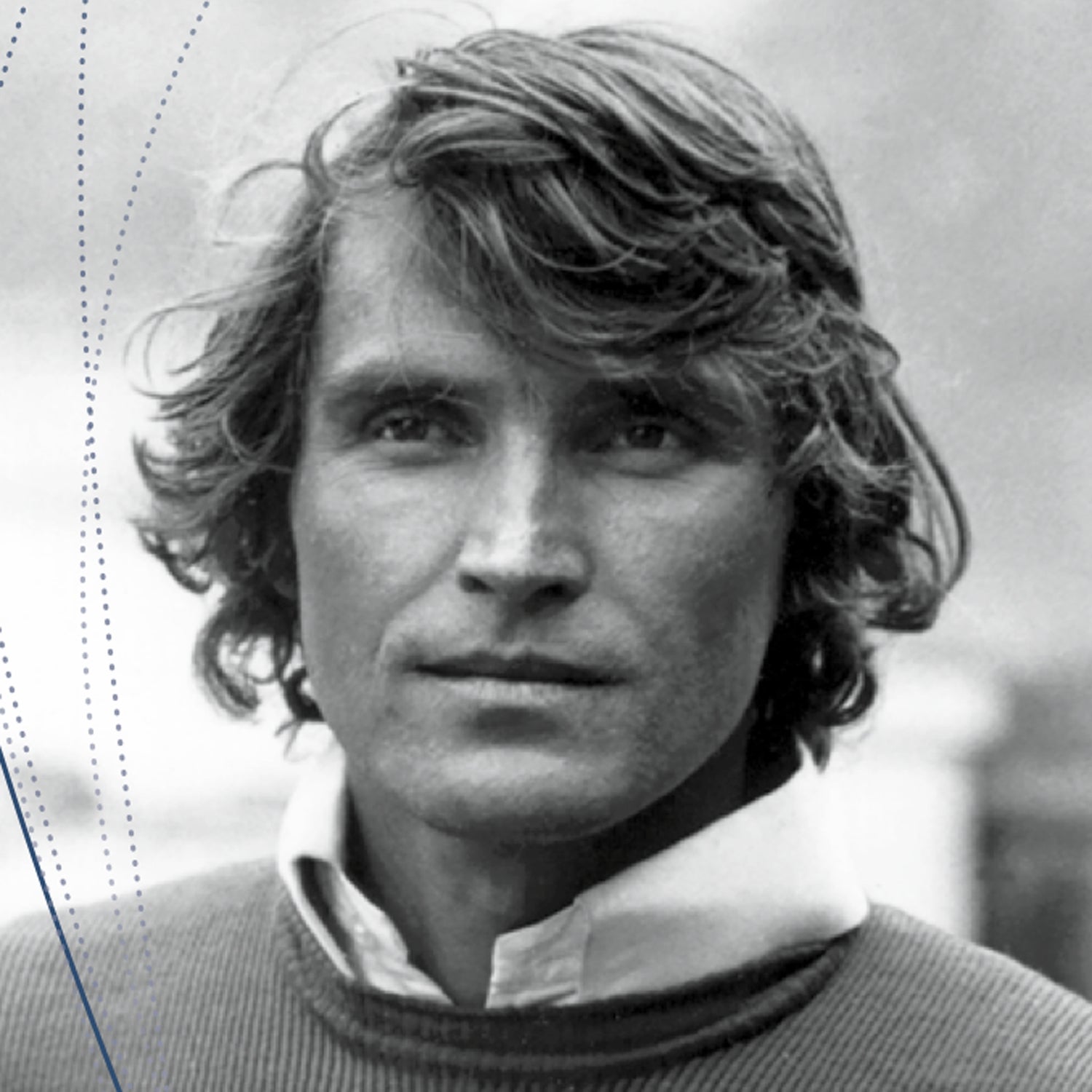 Heading out the door? Read this article on the new Outside+ app available now on iOS devices for members! Download the app.
We raced south along 285 from Clines Corners toward Roswell, New Mexico—me and my good friend Dave Cox and a truckful of good hunting dogs—like Kerouac and Cassady and Ole Yeller. I read aloud from Peter Kray's new self-published novella, The God of Skiing. It's about Tack Strau who's, well, the god of skiing.
"He dropped acid every day, living on beer and water, heading out on trekking skis where the slopes echo treeless as beaches, white and blue and beyond. He was in the saddle of some perfect ridge with just his sleeping bag, a pot for coffee, and two bunks, and outside his hut was a crown of mountains."
I told Dave this sounds like a lonesome quest for some unseen Valhalla. Dave nodded and urged me on. Words, feelings, emotions, flew by like the sage brush on the desert, and we were two souls destined for the emptiness of the great Chihuan unknown and a few scaled quail if the dogs could put us on the scent.
At one point, after a particularly lyrical passage about "a monolithic menace reflecting the strife of eons," Dave said, "I know how you hate purple writing."
And I said "This is more deep blue, and it's kinda working for me."
What do the words mean? I have no idea. Sometimes it's not entirely clear that Kray does, either. But that's OK. The book is loosely based on the fictional life of Tack, but Kray weaves in anecdotes from his own life—growing up in Denver, attending college back east, and the several decades he's spent pinballing around the globe writing about skiing. "In order to tell what's true, I made up a couple of things," he writes in the book's introduction. "But only to balance out what I'm still afraid of telling. And I present the events as much by year as I do by season, which means you can call it a novel if that makes it easier to understand. Or a documentary. Or skiing's double album."
Whatever it is, it had me picking up olfactory hallucinations of Jet A and the bite of rotor wash, gauzy Instagrams captioned with corny Japuns from Hokkaido, Mister Mister playing over the speakers of every ski resort lodge northeast of West Virginia, and fantastic ski babes who like wolves are magnificent in the wild but dangerous to housebreak. Which is all to say, this book speaks to the soul of the skier rather than to the mind.
"It's only two or three storms that separate a good season from a bad one," Tack said. "Four or five nights when the snowflakes run by the window like old friends with a bottle of Beam."
As Allee Willis, the songwriter who collaborated with Earth Wind and Fire's Maurice White on the epic wedding hit "September" recently said in an interview, "I learned my greatest lesson ever in songwriting from him, which was never let the lyric get in the way of the groove."
With one thumb flick to my iPod, I cued up First Aid Kit's "My Silver Lining," the next great ski anthem. And me and Dave drove on.
Lead Photo: Courtesy of Peter Kray