4 People with Very Different Incomes on Living in the World's Most Expensive Ski Town
Teton County is known for its endless adventure—and for its tax-haven status and lack of affordable housing. We asked four residents earning between $30,000 and $200,000 how they make it work.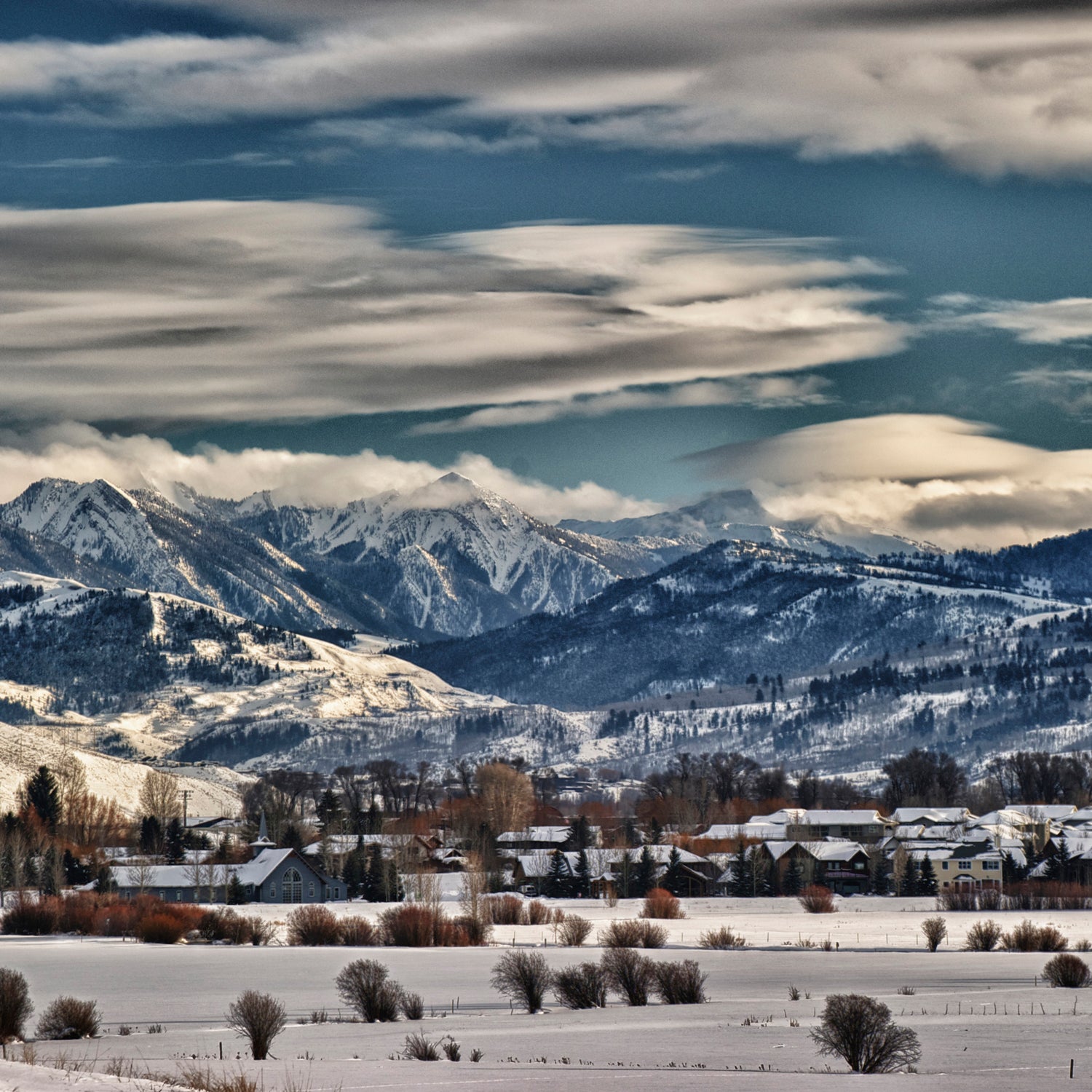 Heading out the door? Read this article on the new Outside+ app available now on iOS devices for members! Download the app.
Jackson, Wyoming, is a world-class adventure playground. It boasts front-door access to Grand Teton and Yellowstone National Parks, and skiers track up Jackson Hole Mountain Resort all winter.
It's also a tax haven. Because Wyoming has no state income tax, it has attracted scores of millionaires who may save tens of thousands of dollars a year (if not more) in state taxes by declaring Wyoming residency. In 2014, Teton County, Wyoming, had the highest per-capita income in the country, at $194,485.
In addition to the highest income, Teton County also has the greatest wealth disparity in the country: the top one percent of its earners captured 68 percent of the county's income.
This exacerbates what has always been a hugely difficult housing situation in Jackson: the federal government owns 97 percent of Jackson Hole's land in the form of national parks, national forest, and the National Elk Refuge. The Jackson Hole Housing Trust estimated that 3,600 of the community's 12,800 homes are largely vacant because they are second—and often third—homes for the wealthy. In 2016, the median sale price of a home in Teton County was $1.1 million. All of which means that 38 percent of the county's workforce, among them teachers, police, nurses, and other essential service positions, commutes over 8,432-foot Teton Pass from Victor, Idaho, or 45 minutes up the Snake River Canyon from Alpine, Wyoming, where median home prices are $320,000 and $360,000, respectively.
Consequently, in November, pro-affordable housing candidates swept into office at both the town and county levels. But on the same ballot, a one percent sales tax to support affordable housing and increased public transportation was defeated, leaving local government with a mandate but limited means to fund it.
Seeing few changes on the horizon, we asked four residents at different income levels how they make it work in the nation's wealthiest, most housing-crunched ski town.
---
Nikki Kaufman, 26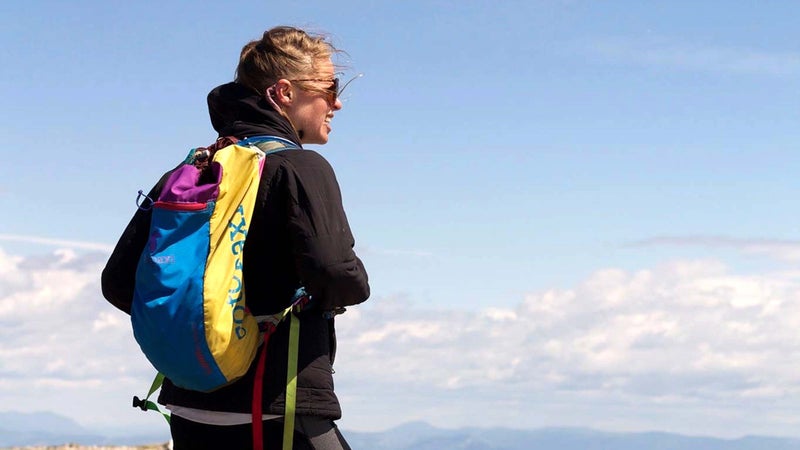 Work: Marketing for Jackson Hole Stillworks for 25 hours each week; Picas Taqueria cashier for 12 hours; Teton Village Sports sales staff for another eight hours.
Family Status: Single
Income: Under $30,000
Monthly Expenses: $1,390
How She Got Here: "After a year working a salaried marketing job in Burlington, Vermont, I took an unpaid, 25-hour-a-week film production internship at Teton Gravity Research. I also had two friends from college living here. Once the internship ended, I decided to indulge my ski-bum side and took a job at a ski shop. The backcountry skiing in Jackson is what really hooked me."
What She Does for Fun: "Skiing, road biking. This was my first summer mountain biking, and I loved it."
Volunteer Work: "Last fall, I was doing 15 hours a week of phone banking for a campaign to raise the sales tax by one percent in Teton County to help fund public housing and transportation. I now volunteer five hours a week at the Jackson Hole Conservation Alliance, a local environmental group."
Where She Lives: "My first place in Jackson was the loft of a two-bedroom condo for $866 a month, which I really couldn't afford on an unpaid internship. The landlord lived in South America, and we didn't have hot water for two weeks once. We left when he raised the rent. I landed in a relatively affordable ($550) basement room in a house with three guys, but they replaced me with one of their friends. I recently moved to a place toward the ski area (seven miles from town) that I feel really lucky to have found. There are four girls living in a four-bedroom house for $580 apiece. The landlord has owned it forever, and he just isn't greedy. I know people who lived in their cars last summer. I have one friend who lives in a laundry room at her house."
Job Perks: "I try to stretch out my employee meals at the restaurants. Eating twice a day is normal for me. And I get a free ski pass with my ski shop job."
How She Gets Around: "I ride the bus to the ski resort every day in the winter. When I lived in town, I mostly rode my bike to get around, but living out of town, it's not realistic, especially in winter. A lot of people drive drunk around here because taxis are expensive and the bus system isn't convenient for out-of-towners. I'll probably sleep on a lot of friends' couches this winter."
Biggest Discretionary Expenses: "Gear and live music. I try to defray the cost of shows by hanging posters in return for free tickets."
Something I Want But Can't Afford: "A mountain bike (around $2,000) and a lighter ski touring setup (around $1,000)."
Retirement Plan: "My Vermont job had a 401(k) plan, and I'm trying to contribute $20 a month to it."
---
Dario Garcia, 32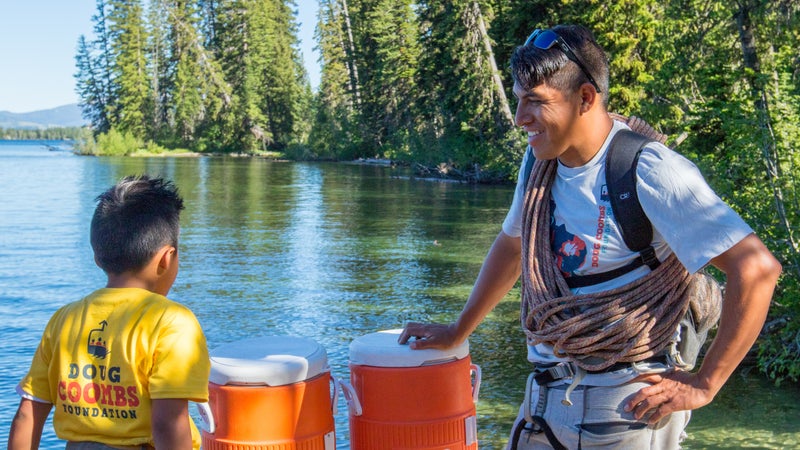 Work: Carpenter
Family Status: Married with two boys, ages 11 and nine.
Household Income: $85,000 (Dario makes $30 an hour; his wife makes $12.50 an hour as a housekeeping manager.)
Monthly Expenses: $2,000
How He Got Here: "I moved here in 2000 from Tlaxcala, Mexico, and worked doing housekeeping, cleaning hotel rooms. My brother was already living here. I lived in Driggs, Idaho, over Teton Pass for the first six months. I worked as a cook at the Cowboy Steakhouse. I've been doing carpentry for ten years. I met my wife here, and a lot of my friends from Tlaxcala live in Jackson. It feels like home."
What He Does for Fun: "I ski at Snow King [a small resort in Jackson] with my kids. I climbed the Grand Teton this summer. I like to rollerblade on the bike path and fish in the river."
Where He Lives: "We live in employee housing at the Lexington Hotel, where my wife works as a housekeeping manager. It's a two-bedroom basement apartment. They take money out of her paycheck for the rent. I'm not sure how much exactly, but the rent for a similar apartment in town is $1,500 a month, and I think we are getting it for less than that."
Volunteer Work: "I help out with the Doug Coombs Foundation, an organization that helps families like mine to ski by giving us ski gear and season passes."
Job Perks: Employee housing at the Lexington.
How He Gets Around: "We don't use public transportation much. I have to drive my truck to work every day."
Biggest Discretionary Expense: "My older son plays on the Jackson Hole youth soccer team, and we like to travel with him to tournaments. This year, we went all over Wyoming and to Idaho and Utah."
Something He Wants But Can't Afford: "A house."
Retirement Plan: "I haven't thought that much about it yet. I send my parents about $200 every month."
---
Trevor Deighton, 43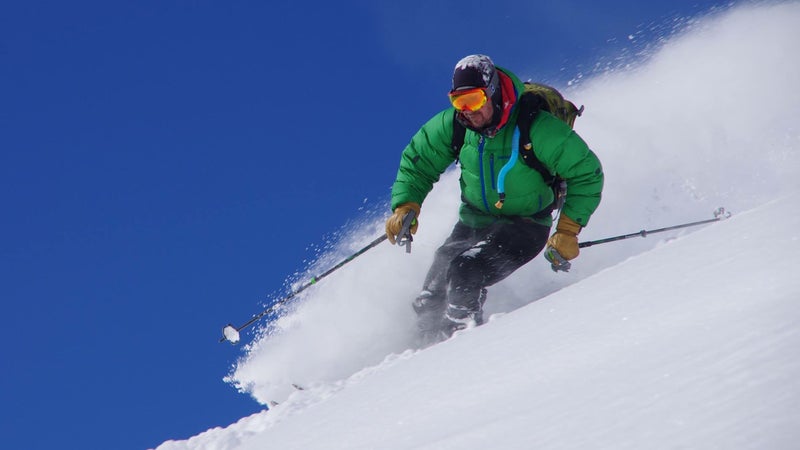 Work: Science teacher at Jackson Hole Middle School; Exum Mountain Guides in the summer; American Avalanche Institute instructor on winter weekends.
Family Status: Single
Income: $72,000 (His teaching salary includes a 30 percent cost of living increase over Wyoming base salary and additions for two master's degrees.)
Monthly Expenses: $2,500
How He Got Here: "I was raised in Rockville, Maryland. I first got to town in the winter of 1997-98, working backcountry ski courses for the National Outdoor Leadership School. Guiding in the mountains brought me here, but the community got me to stay."
What He Does for Fun: Skiing, climbing, hiking, kayaking, rafting, mountain biking.
Where He Lives: "I built a house in Victor, Idaho, just over Teton Pass in 2004. My mortgage is $1,200 a month. I have a roommate, who pays $500, which helps. I've applied to get affordable housing with the two agencies in Jackson dozens of times but have never been lucky. One problem is that to qualify for one of the ten units set aside for teachers, I'd have to sell my house in Idaho. But then I'd have to move out of the affordable unit within a year of retiring from the job. So, on retirement, I'd have no home or equity. So you are really just putting down your savings on the privilege of not getting kicked out of a place for the duration of your career.
"The affordable units also cost $407,000. Adding in monthly HOA dues, it doesn't really feel affordable on one income.
"My commute is 35 minutes over Teton Pass in perfect conditions, though the road has closed three times this year, most recently for seven days. I was docked half a sick day the first time, a full sick day the second time, and another full sick day the this last week. In this last storm, I couldn't make it to work on Tuesday. I drove two hours and 15 minutes around through Alpine on Wednesday morning, and then was stuck in Jackson until Friday. I crashed with friends. The closure affected a lot of teachers this time as both the pass and Snake River Canyon closed. So even more teachers couldn't make it to work or were stuck in Jackson staying with friends or paying for hotels. It feels weird to teach in one community and live in another community. If I committed 70 percent of my salary to it, I might able to afford a free-market condominium in Jackson (around $550,000)."
Volunteer Work: "I work with the school's outdoor club, for which I do get paid a small stipend—less than I'd make coaching football. I'd like to do more mentoring with kids after school and on weekends, but it's not realistic with my commute. I've also volunteered with search and rescue in other communities, but my response time from over the pass is a challenge."
How He Gets Around: "There are two buses a day from Victor, but neither of them work well with a teacher's schedule. I drive about 200 miles a week, which costs about $100 a week in gas and maintenance expenses."
Biggest Expenses: "Travel. I do a big trip every year like a surf trip to Nicaragua. This year, I'm going to Cuba to climb and help replace bolts at a crag there. I'll usually take a two-week climbing trip over the summer."
Something He Wants But Can't Afford: "A $1,400 ski pass would be a significant line item in my year, though I prefer backcountry skiing. I'd love to have a house in Jackson to be closer to the community and spend less time driving."
Retirement Plan: "I started putting money into my IRA even before college."
---
David Landes, 70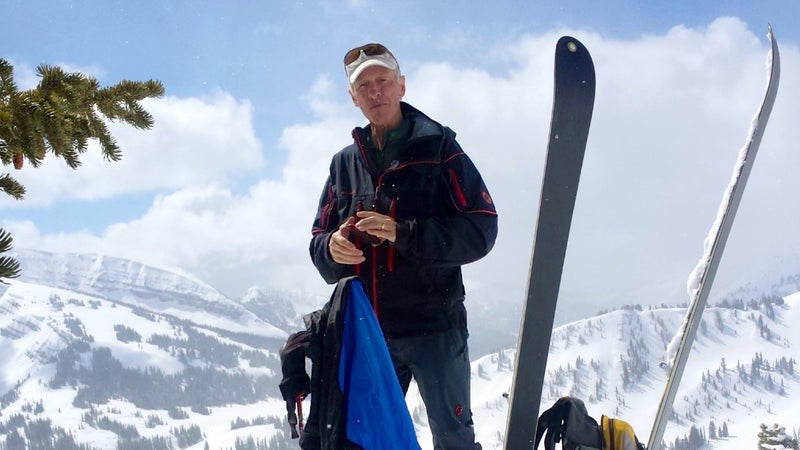 Work: "I sold Parity, a bond trading platform I built, in 2008, and wound down my online bond brokerage, Bondsonline.com, in 2015. I guess I'm retired now."
Family Status: Single. His son, 33, lives in Olympia, Washington.
Income: More than $200,000.
Monthly Expenses: $7,500
How He Got Here: "We moved here from Seattle in 2006 after renting a house for a month here in September 2002. We loved the access for fishing and skiing and cycling, and we both had jobs that we could do remotely—my wife, Karen, was a certified public accountant—so when we finished building our house here, we just never went back. We fell in with a crowd of really active early retirees. We always said we came for the physical activity but stayed for the community. Karen passed away in 2015 from an aneurysm during a ski race. I can't tell you how supported I've felt through Karen's death. Then, when I needed a liver transplant last year, many volunteers stepped up. This community is special."
What He Does for Fun: "I'm just getting back up to speed after the surgery, but normally I'm skiing, road and mountain biking, fishing, and hiking. I swim in the masters swim group. I'm hoping to climb the Grand Teton this summer with my liver donor."
Where He Lives: "The house we built in 2006 has paid off. We kept our Seattle house for occasional work trips but ultimately sold it in 2010. The lack of state income tax in Wyoming was a consideration, but Washington doesn't have it either, so moving here was lateral, tax-wise."
Volunteer Work: "I serve on board of Friends of Bridger Teton Avalanche Center and recently spent six years on the board of [local trail- and path-building organization] Friends of Pathways. I'm on committees for Jackson Hole Ski Club and Teton Youth and Family Services. I'm still gearing back up, but as of a few years ago, I spent about 20 hours a week working with charitable organizations."
How He Gets Around: "I frequently bike commute to meetings in town (five miles) and will occasionally ride the bus to the ski area. I probably only drive about 80 miles a week."
Biggest Discretionary Expense: "Travel. This year, I had the surgery, but most years I'll spend the month of May and November traveling. Recent trips included Australia and sailing in Greece, plus a 30-day round-the-world trip to six countries. I usually ski in British Columbia once or twice."
Something He Wants But Can't Afford: "I can't think of anything."