3 New(ish) Nature Documentaries You Need to Watch
'Honeyland,' 'Into the Canyon,' and 'Okavango: River of Dreams' are generating buzz at Sundance and the Oscars. You can also stream them online.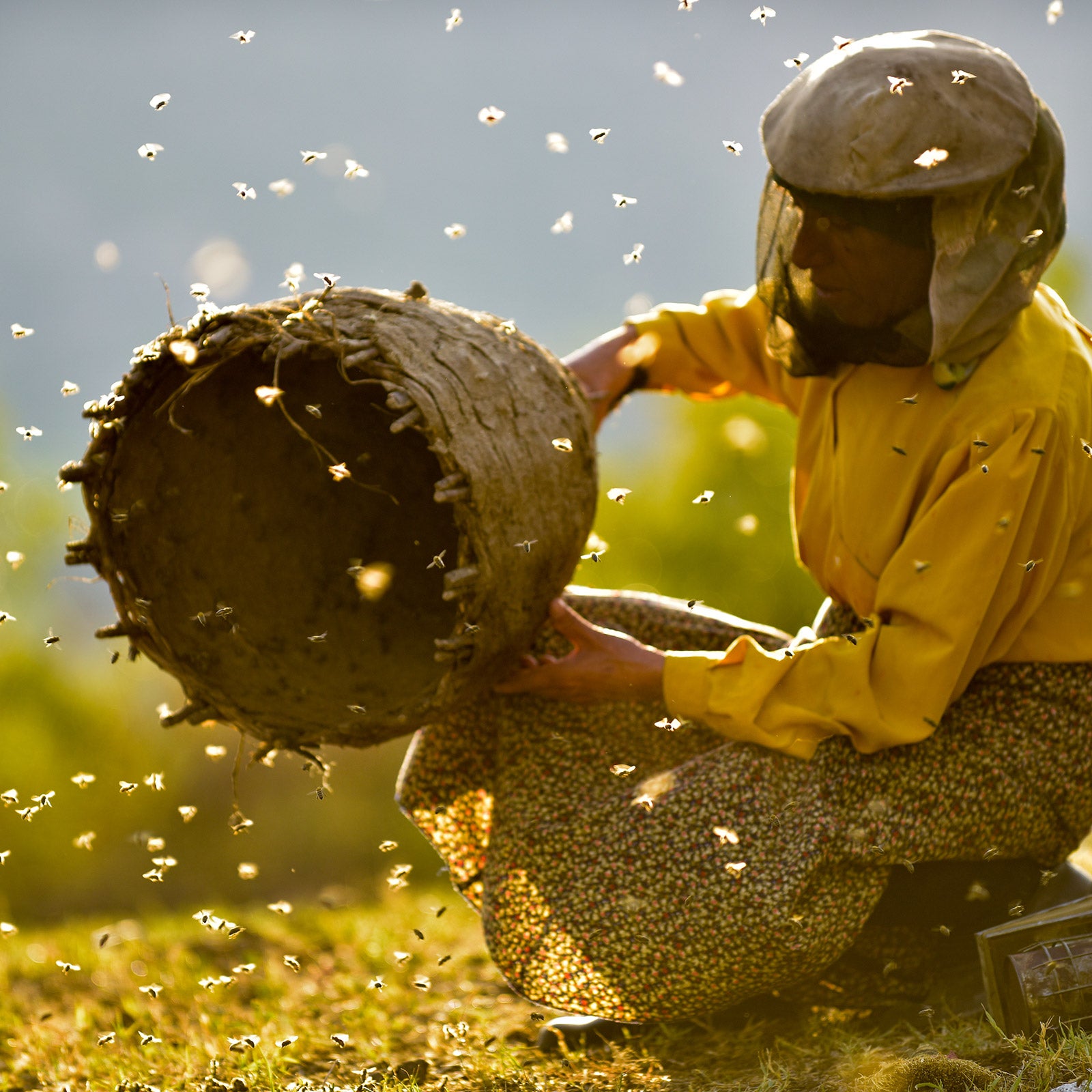 Heading out the door? Read this article on the new Outside+ app available now on iOS devices for members! Download the app.
Every January, I allow myself a handful of New Year's resolutions. These always happen a little bit late, because I'm too superstitious to think about what I don't like about myself on the first day of the year. For 2020, I set a goal of watching more smart documentaries instead of kind-hearted baking shows and, for once, my resolution was perfectly timed. After all, January is the month that the Sundance Film Festival lineup and the Oscar nominations herald the season's best nonfiction films.
Here are three nature-focused documentaries that are generating buzz right now, all of which are available to stream online so that you, too, can put "Watch more smart stuff" on your to-do list and immediately check it off.
'Honeyland'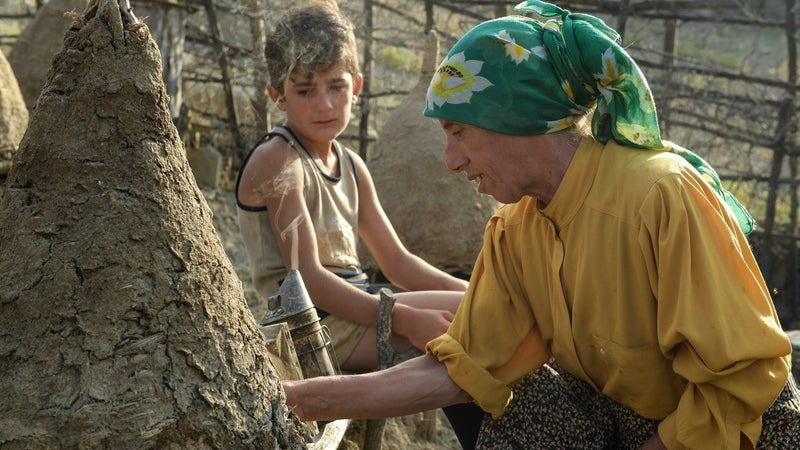 The Oscar-nominated Honeyland is a soothing back-to-the-land film experience for about 15 minutes, then quickly erupts into chaos. It tells the story of Hatidze Muratova, the last female wild beekeeper in Europe, who also appears to be the most nurturing woman on the planet: she cares for her ailing mother, far-flung beehives, and various pets with unwavering attention. Muratova adheres to a "half for me, half for you" policy with the bees, knowing that if she takes too much, they won't have enough to live on and may start attacking other hives. Her life—and the bees' lives—takes a stressful turn when a loud, boisterous family moves in next door with a ton of cows and questionable homesteading skills. 
Filmmakers Ljubo Stefanov and Tamara Kotevska camped in Muratova's backyard for days at a time over the course of three years to capture the escalating drama; they succeeded so much that at times it's hard to believe Honeyland isn't scripted. We easily eavesdrop on conversations and other sonic interruptions as the neighbors bulldoze past Muratova's traditional beekeeping practices. The tension between the neighbors depicts the ecological destruction and economic stakes surrounding the global honeybee crisis in deeply personal terms. By the end of Honeyland, I was shouting at my screen every time someone took more than half the honey from the bees.
Streaming on Hulu. In U.S. theaters on July 26.
'Into the Canyon'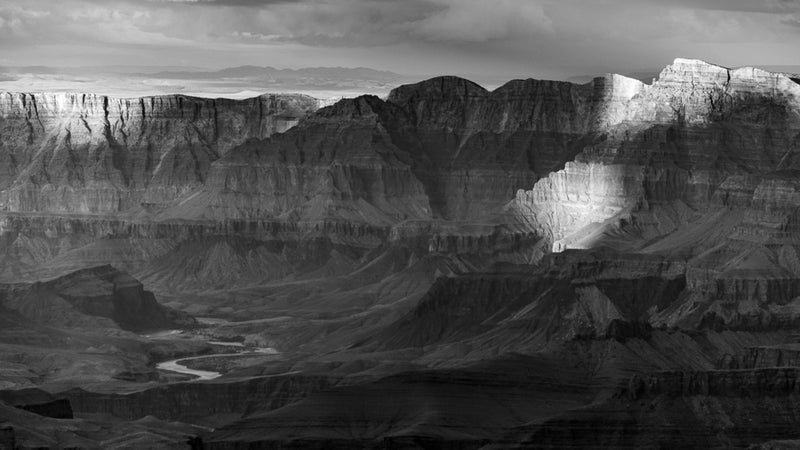 This documentary, by Outside contributors Kevin Fedarko and Pete McBride, offers two main draws. First, you're probably never going to see the Grand Canyon quite like the two of them did on their 750-mile thru-hike in 2016: there's often no trail and therefore plenty of opportunities to get very far away from a water source or peer into the canyon from a precarious ledge (a feeling that Fedarko and McBride really lean into with acrophobia-triggering, handheld camera shots). Second, Into the Canyon will appeal to those who enjoy fun, buddy-comedy sufferfests, which the filmmakers pull off easily: Fedarko, a writer, and McBride, a photographer and filmmaker, have been friends and collaborators for years. 
But the journey goes into deeper territory. Alongside bouts of hyponatremia and monotonous dirt crunching, the two visit with Navajo Nation citizens, developers, national-park officials, and other stakeholders who are at odds about the future of the Grand Canyon. Their long hike is a useful narrative tool, exposing audiences to broader issues like uranium mining and expanding tourist development. It manages not to feel like a gimmick; we're given a step-by-step meditation on a powerful and ancient landscape and a vivid lesson about just how quickly we could lose it.
Streaming on Disney+.
'Okavango: River of Dreams'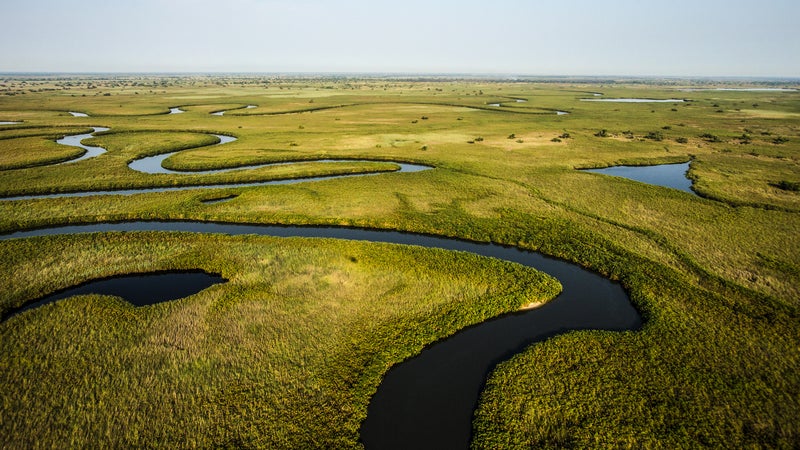 This self-described love letter to Botswana's Okavango Delta starts out… surprisingly, as in a Big Little Lies–like montage of elephants and water buffalo set to a dramatic cover of the Eurythmics' "Sweet Dreams (Are Made of This)." There is no way to prepare for this experience (except with Big Little Lies) but, rest assured, the remainder of the film is about as traditional as nature documentaries get. That's not a knock. The narration is majestically calming, and the camerawork is attentive, bordering on sensual. The best stuff includes footage of elephants—with fascinating close-ups of one crushing water lilies—and incredible bird's-eye views of the animals as they travel through the wetlands; the soothing narrator explains that elephants create "mosaics" that direct the flow of water around the delta. Who knew! There's always room in our brains for bits of trivia about critical wildlife sanctuaries, and Okavango is a particularly beautiful addition to the canon.
The three-part series is streaming on Amazon Prime Video. A feature-length director's cut premiered at Sundance on January 26.
Corrections: (03/28/2023) An earlier version of this story inaccurately inferred that a GoPro camera was used in the filming of Into the Canyon. The story has been updated to delete the GoPro reference. Outside regrets the error.