Robin Van Gyn's Series 'Fabric' Celebrates the Women Changing Board Sports
Director Robin Van Gyn discusses her new documentary series, which is playing on Outside Watch now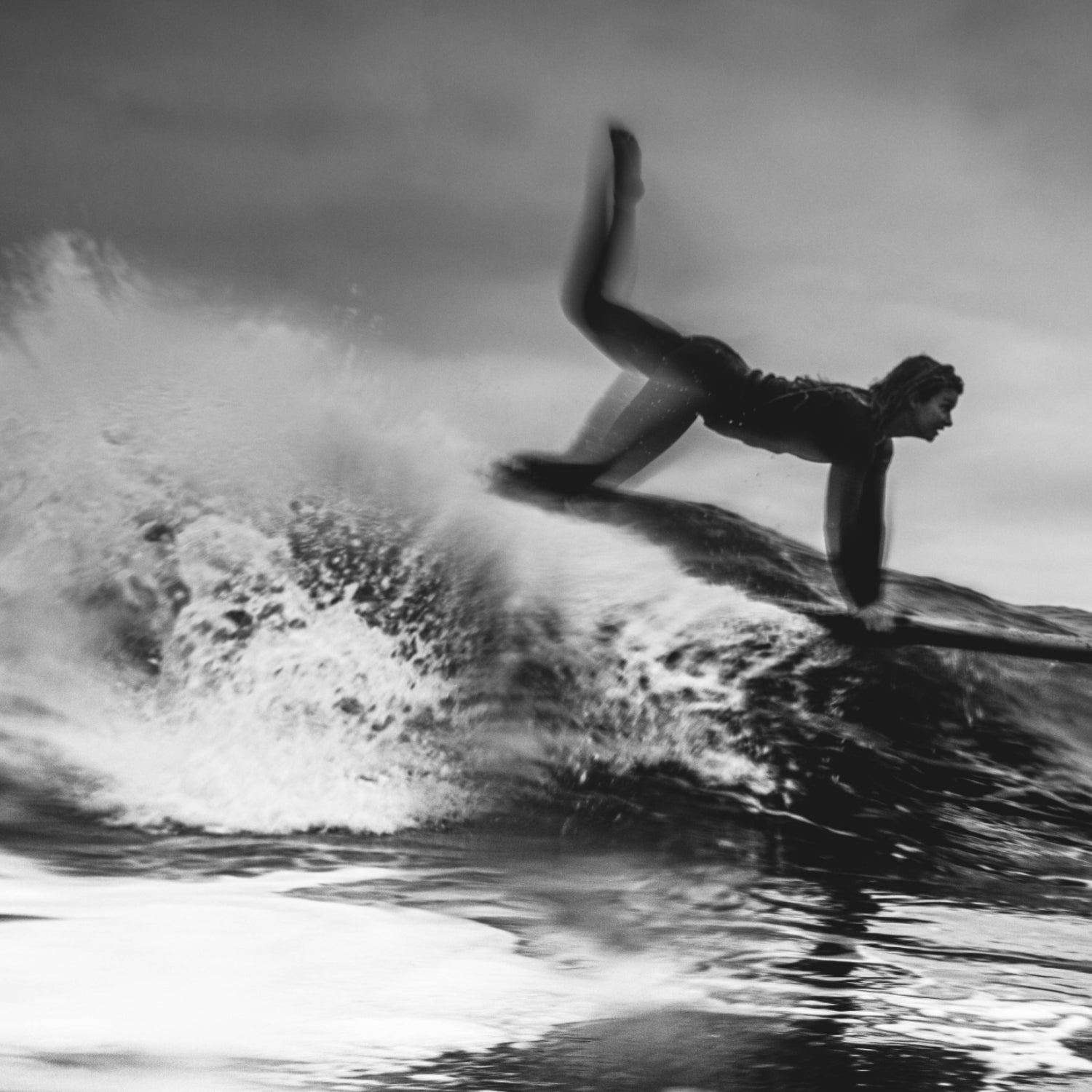 Heading out the door? Read this article on the new Outside+ app available now on iOS devices for members! Download the app.
The five-part documentary series Fabric—streaming now on Outside Watch—pays homage to women making positive change in their communities through sport. Featuring athletes, artists, and activists across snowboarding, surfing, and skateboarding, it turns its lens beyond gnarly tricks and toward efforts like fitting a year of trash into a jar, or organizing free skateboarding workshops for Indigenous youth. Ultimately, the series is a testament to what athletes can achieve when they use their talents to fight for a better future.
Fabric was produced by Happy Okay Pictures and directed by pro freeride snowboarder Robin Van Gyn. We spoke to Van Gyn about the series, and how the pandemic shifted her creative vision.
The first three episodes of Fabric are available now on Outside Watch. The fourth and fifth episodes will be released on March 23 and March 30, respectively. 
OUTSIDE: Why did you want to pursue this project?
ROBIN VAN GYN: I saw a lot of amazing people around me doing incredible things, and I didn't feel like they were getting the love that they deserved. And I really was just inspired by these athletes who were taking action in their communities. I wanted to see more of that in action sports media, and media in general. If I wanted to see that, then there must be other people out there who wanted to as well.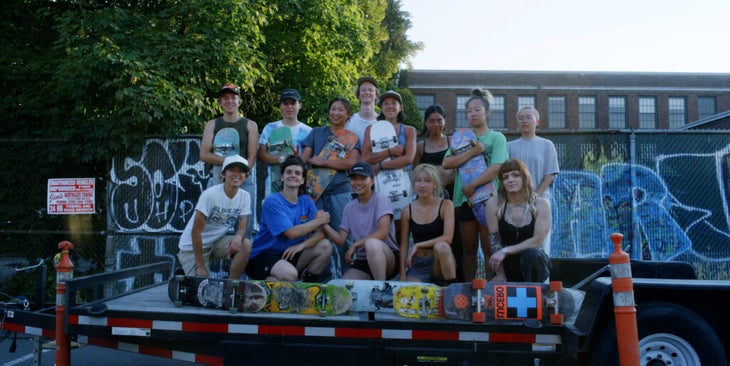 Fabric marks your directorial debut. What were some of the biggest challenges you encountered while making this series?
I didn't know what to expect. I've always just gone where my head and heart want to go, and haven't really thought about the logistics. In this case, it was so much more than I imagined. We started the project just before COVID-19 hit in 2020. Right away, we lost all of our funding. So, we had to move through letting it die, then bringing it back to life. And then when it came back to life, it evolved into something better. We found all the right people. All of the themes of the episodes came to life—everything became a lot more clear when we had this moment of negative space to pause and look at what was really important to us.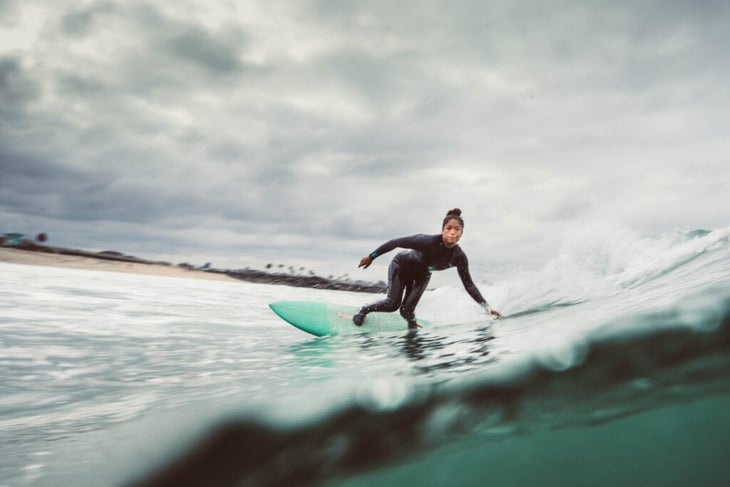 What was your vision before the pandemic halted production, and how did the series end up changing?
The first idea was to do one of the most groundbreaking board sport films for women, action-wise. But when we actually had to take a minute to reset, we thought, what were we missing? Is athletic achievement something that we really needed to celebrate? There were all of these amazing women being spotlighted in action sports because of their talent. But we became interested in what else made them shine. Ultimately, we decided that the athletes' contributions to their communities were what we really needed to amplify. All of the people that make up our cast are absolute heroes.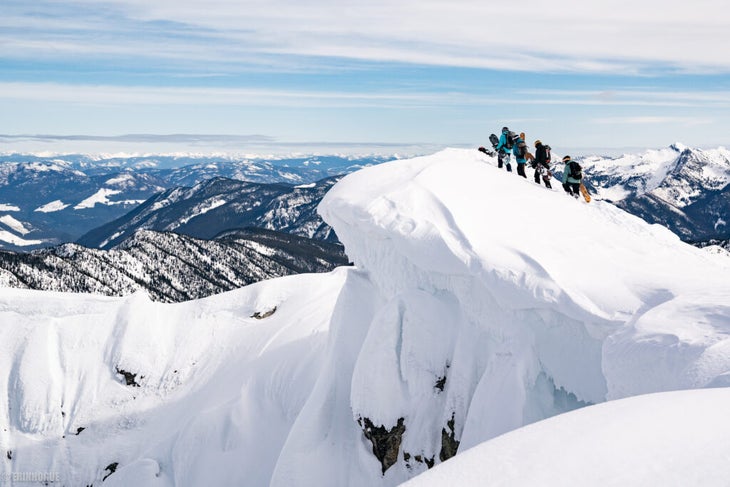 Fabric celebrates young women and girls getting involved in these sports, regardless of their athletic ability. Why did you think it was important to portray that on screen?
First and foremost, it's not even just about young women and girls—it's about everybody. It's about creating this bigger, broader spectrum of what matters and who can be involved. It's not just about athletic achievement. Maybe it's about creating sports camps in your community. Maybe it's about art, or motherhood, or mentorship. When it comes to action sports, we look at our heroes and what they can do. But really, I think the perspective shift there is, what are they doing? What we wanted to drive home to anybody interested in snowboarding, skateboarding, or surfing is that there is a place for you. There is something for everybody out there.
This conversation has been edited for length and clarity. 
Lead Photo: Happy Okay Pictures