Ry Cuming's Top 3 Surf Spots
Heading out the door? Read this article on the new Outside+ app available now on iOS devices for members! Download the app.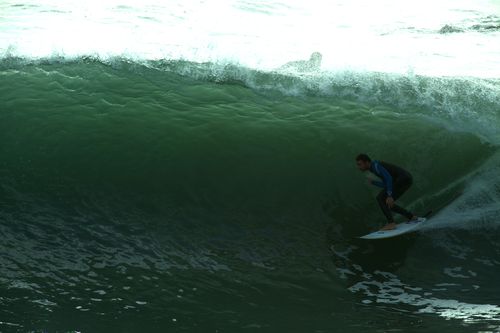 Musician Ry Cuming grew up surfing Australian waves, so it's no wonder that his music has a chillax, beachy vibe. Lately, the 26-year old has been touring with Maroon 5 and One Republic, far from his native swells. But he surfs every chance he gets—mostly in Los Angeles—and will never forget his favorite breaks.
"I think the beauty of surfing is that it's something removed from a physical want," says Cuming. "When you're touring, there's so much going on. Surfing's a very pure thing—as close to meditation and spirituality as you can get."
Want to zen out down under? Check out Cuming's top three Australian surf spots:
3. Byron Bay
"There's a range of different waves in Byron Bay. My dad lives in a little kind-of tree house stuck on the side of a hill and you can look out and see the waves across this reserve of trees. Surfing in the mornings with my dad is a real special thing."
Located in New South Wales, Byron Bay is also a popular spot for whale watching and SCUBA diving.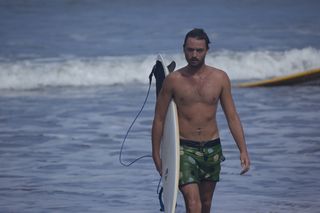 2. Spooky's Point
"It's intense. When it's big, it's incredible," says Cuming. "There's a lot of power. It's a short ride. The waves come out of very deep water onto a very shallow reef. It's risky but the rewards are amazing."
Spookey's point is one of the breaks near Angourie.
1. Angourie
Cuming grew up surfing in Angourie, a small coastal village in New South Wales. According to tropicalnsw.com, the city has a population of 300 and became a favorite surf spot for former world champion, Nat Young after Byron Bay became overcrowded.
–Erin Beresini
Photos of Cuming courtesy of Matthew Schutte.