'This Land' Is the 'Desert Solitaire' of Our Time
A new book by Christopher Ketcham is a rollicking and unsparing look at the threats to our public lands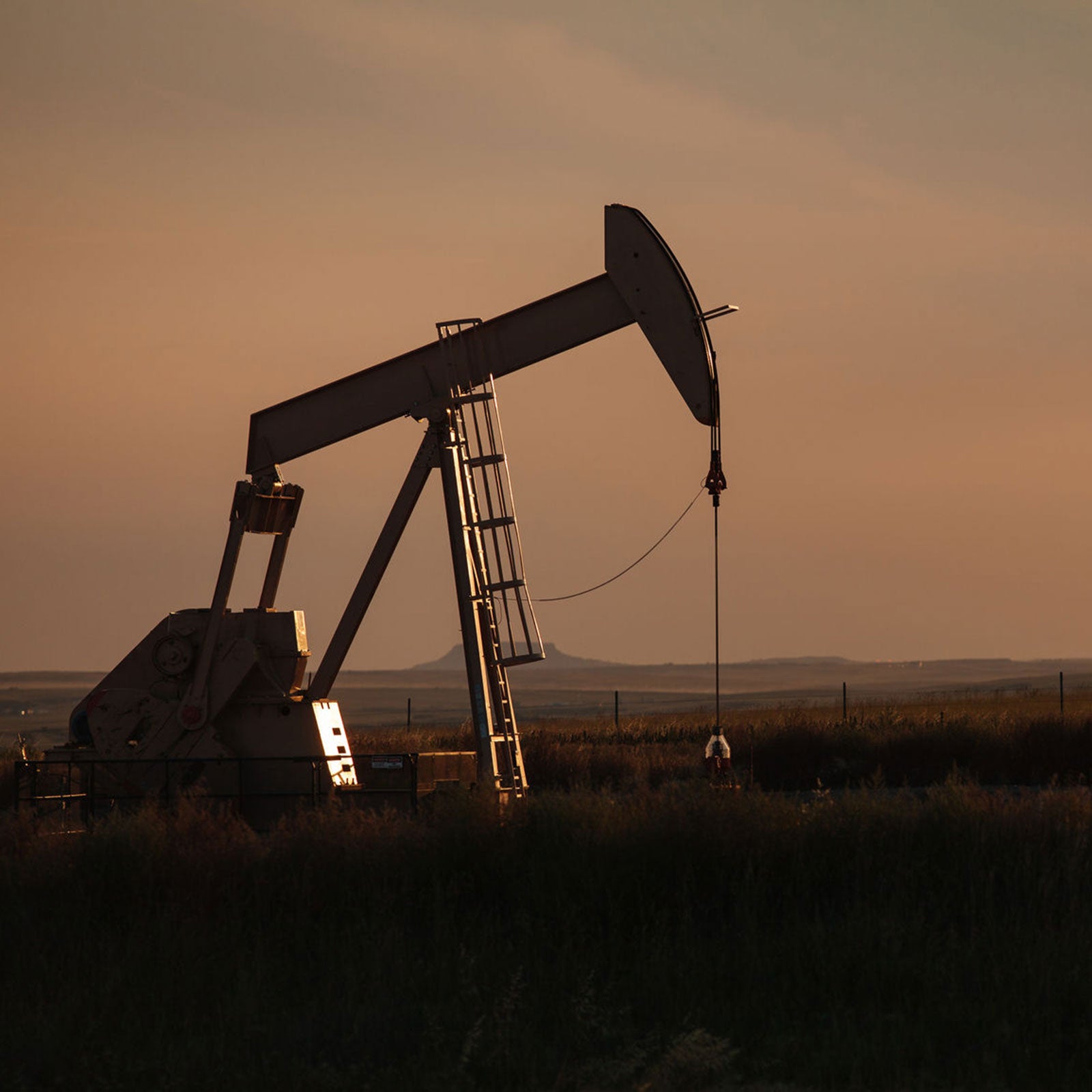 Heading out the door? Read this article on the new Outside+ app available now on iOS devices for members! Download the app.
Toward the beginning of his new book, This Land: How Cowboys, Capitalism, and Corruption Are Ruining the American West ($29; Viking), investigative reporter Christopher Ketcham travels to a Bureau of Land Management parcel south of Ely, Nevada. He watches a heavy machine called a Bull Hog charge through a forest of piñon and juniper, tearing it to shreds on behalf of ranchers who want a landscape more amenable to cows. After witnessing the carnage, Ketcham walks back to his car and fishes from his trunk a copy of Edward Abbey's The Monkey Wrench Gang, the riotous novel about eco-saboteurs who travel the West disrupting the industrial machinery that destroys public lands. Ketcham clings to the book as if it were a protective talisman. "I suppose I clutched at The Monkey Wrench Gang," he writes, "out of a sense of shame that I let the Bull Hog live."
This Land might serve a similar purpose in years to come. If it weren't 432 pages long—and I'm glad it is—it might someday find a place in the back pockets of militant environmentalists as they chain themselves to bulldozers, road graders, and mining machines. Part reportage, part history, part backcountry travelogue, the book is full of righteous anger and reverence for wild spaces. It is a polemic meant to incite. While this is Ketcham's nonfiction debut, he has distinguished himself over the years as one of the West's most indispensable muckrakers. He builds on his past reporting, published in Harper's and other outlets, examining the right wing's war against the Endangered Species Act, the follies and failures of the public lands ranching industry, the ecological impacts of predator control, and many other themes.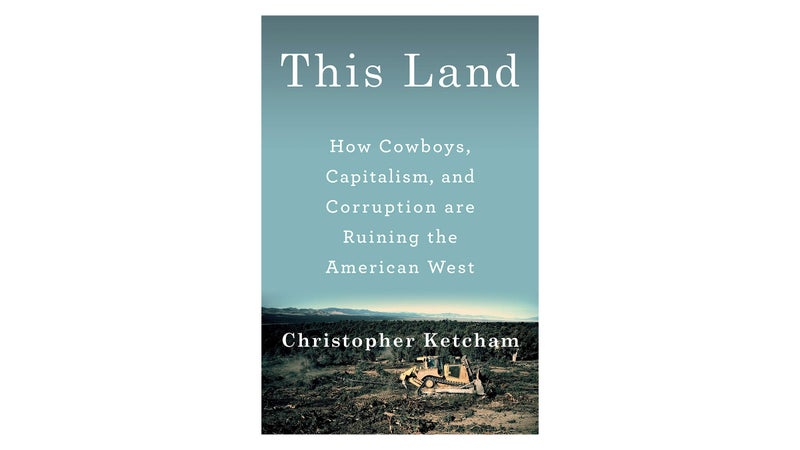 The book's central argument is simple: The American people collectively own some 640 million acres of public lands across the country, a vast expanse of national parks, forests, wilderness areas, and more that, combined, constitute a grand experiment in egalitarianism, environmental protection, and social democracy. This project, however, is threatened. A powerful clique of industry groups, right-wing ideologues, religious zealots, and corrupt officials are working together to privatize and exploit these lands, ruining living ecosystems and breaking environmental laws in their quest for profit and control. "I went west," Ketcham writes, "to see what we are losing as a people."
Traveling by car, the upstate New York–based writer loads his trunk with books and a tiny tent and takes us on a rollicking and elegiac journey. Ketcham starts in the region surrounding Escalante, Utah, where Mormon elites and cattle ranchers have plotted for years to dismantle the Grand Staircase-Escalante National Monument, which they see as the product of an overreaching federal government. He visits Malheur National Wildlife Refuge in Oregon, where right-wing militants led by the fanatical Bundy family led an armed takeover to demand the federal lands be turned over to state, local, and private interests. He travels to Yellowstone National Park to witness Park Service employees caging wild bison on behalf of livestock growers. And he takes us into the arid tablelands of the Mountain West, where the greater sage-grouse struggles to survive after the Obama administration declined to protect it under the Endangered Species Act.
Ketcham writes about these landscapes with grace and deep attention. After a soft spring rain in sagebrush country, he says, "The steppe…takes on the aspect of sublime enormity, like the ocean, and heaves and calms with the changing weather." At other times, his prose, revealing his disgust for the status quo, edges into the kind of intense invective that may well turn some people off. This Land is also filled with dense references to federal agencies and environmental policy, but Ketcham skillfully deploys a parade of colorful characters—scrappy earth defenders, villainous cowboys, obsequious bureaucrats, legendary conservationists—to keep the narrative moving through history, analysis, and the occasional rant.
We frequently hear, for instance, from Bernard DeVoto, the brilliant writer who for decades in the mid-20th century used his Harper's column to advocate for the conservation movement and rail against the bankers, cattle barons, mining magnates, and politicians who sought to plunder the West. DeVoto called such people "liquidators" and "western hogs," and This Land skewers plenty of its own hogs. Ketcham personally meets Cliven Bundy, describing him as a "monstrous brat child." He introduces readers to Rep. Rob Bishop and other anti-conservation politicians from Utah, and he writes with fury about that state's "seditious" efforts to undermine the federal government, and especially the federal lands. Ketcham's most fiery ire, perhaps, is reserved for the "welfare ranchers" who graze their cattle on public lands and at public expense. He spends a great deal of time discrediting the romantic myth of the cowboy, documenting the devastation of grazing, and reminding us that the largest holders of western grazing permits today are rich people and giant corporations. Quoting an environmental historian, Ketcham writes that "the impact of countless hooves and mouths over the years has done more to alter the type of vegetation and landforms of the West than all the water projects, strip mines, power plants, freeways, and subdivisions combined."
Ketcham is impatient with compromise. For him, the ongoing extinction and climate crises caused by the "metastatic advance of techno-industrial man" demand not friendly collaboration but ferocious opposition.
This Land also has its heroes, of course. They are mostly hardscrabble environmentalists on the margins of the movement—people like Natalie and Brian Ertz, Idaho-based activists who battle everyone from wolf hunters to logging companies; Laura Leigh, a wild horse advocate at war with Nevada's cattle ranchers; and Mike Garrity, a disheveled Montanan who spends his days suing the Forest Service to defeat industrial projects. These are fighters with no patience for compromise or collaboration. "When I was in high school," says Garrity, "I learned [collaboration] meant the Vichy French. The people who facilitated an occupying enemy."
Ketcham is also impatient with compromise. For him, the ongoing extinction and climate crises caused by the "metastatic advance of techno-industrial man" demand not friendly collaboration but ferocious opposition. He has little use for mainstream environmental groups like the Nature Conservancy or the Wilderness Society, which he sees as corporatized bureaucracies that too often betray the public lands for political expediency. And he has particular disdain for the Obama administration, which placed Sally Jewell, a conciliatory functionary, and Ken Salazar, an industry stooge, in charge of the Interior Department.
Indeed, This Land is a useful reminder of how far the American conservation movement has fallen. It's been decades since visionary campaigners pushed through landmark laws like the Wilderness Act and the Endangered Species Act. No longer do we see bold socialists like Bob Marshall and Stewart Brandborg at the helm of groups like the Wilderness Society. And gone are the days, if ever they existed, when the American public could trust our land management agencies. The book compels us to reflect on the banality of petty corruption—the way in which careerist bureaucratic culture and profit-seeking corporate influence undermine government integrity and the rule of law.
My least favorite thing about This Land is Ketcham's occasional tendency to follow in Edward Abbey's footsteps and subject us to a bit of macho bravado, like when he writes, "Mostly I car-camp, living out of a tent, a tiny thing, enough room for me and one adult wolf or two women or 26 weasels." A wolf? Two women? What?
Ketcham bears witness to the terrible scars that disfigure the public lands, he illustrates the ecological and social importance of such lands, and he proposes radical changes.
Ketcham might also elicit some eye rolls when he suggests that groups like the Wilderness Society should "either take up the fight armed to the teeth or disband and get out of the way." The Wilderness Society ain't perfect, I agree, and perhaps "armed to the teeth" is merely a metaphor here, but we don't need the staff of prominent conservation groups to turn into gun-toting guerrillas. Nor should they disband—after all, organizations like the Wilderness Society have done more than most in recent years to hold the legal line against the Trump administration's public land predations, including his assault on Bears Ears and Grand Staircase-Escalante National Monuments.
I also wish This Land had wrestled more intently with the fact that much of America's public domain is derived from the violent and illegal theft of indigenous lands. Ketcham documents that bloody legacy on numerous occasions in his book, but he could have spent more time writing about its present-day implications for the public lands. The conservation movement must address the claims of indigenous people to places like the Black Hills of South Dakota, a landscape now home to national parks and other public parcels that the U.S. government obtained through violence, fraud, and theft from the Sioux Nation.
All in all, though, Ketcham has done a great service for the environmental movement. He bears witness to the terrible scars that disfigure the public lands, he illustrates the ecological and social importance of such lands, and he proposes radical changes. Among other things, Ketcham calls for abolishing grazing on public lands and decommissioning roads in national parks. He calls for strict enforcement of laws like the ESA, which, if fully applied, "would smash the entire exploitative economy on the public lands." And he calls for a public lands movement focused on grassroots organizing and public education, a movement that is "vital, fierce, impassioned, occasionally dangerous, without hypocrisy, that stands against the tyranny of money" and against the industrial extraction economy.
I would add to his proposals only this: Bold visions, populist campaigns, and public education are essential, but the public lands movement needs more. The movement must also be prepared to take power. It must participate in elections, challenge incumbents in primaries, propose policies, pass legislation, and take over federal agencies. It can't be afraid to get its hands dirty in the halls of government.
For a long while now, I have been looking for a big, bold book about public lands, one that brings the fighting spirit and conservation vision of great writers like Edward Abbey, Rachel Carson, and Bernard DeVoto into the 21st century. In This Land, I think I've finally found it.
Lead Photo: RZCREATIVE/Stocksy