The Weirdest Stories We've Ever Told
From searching for Bigfoot in Ohio to drinking snake blood in China, these are the best and strangest Outside tales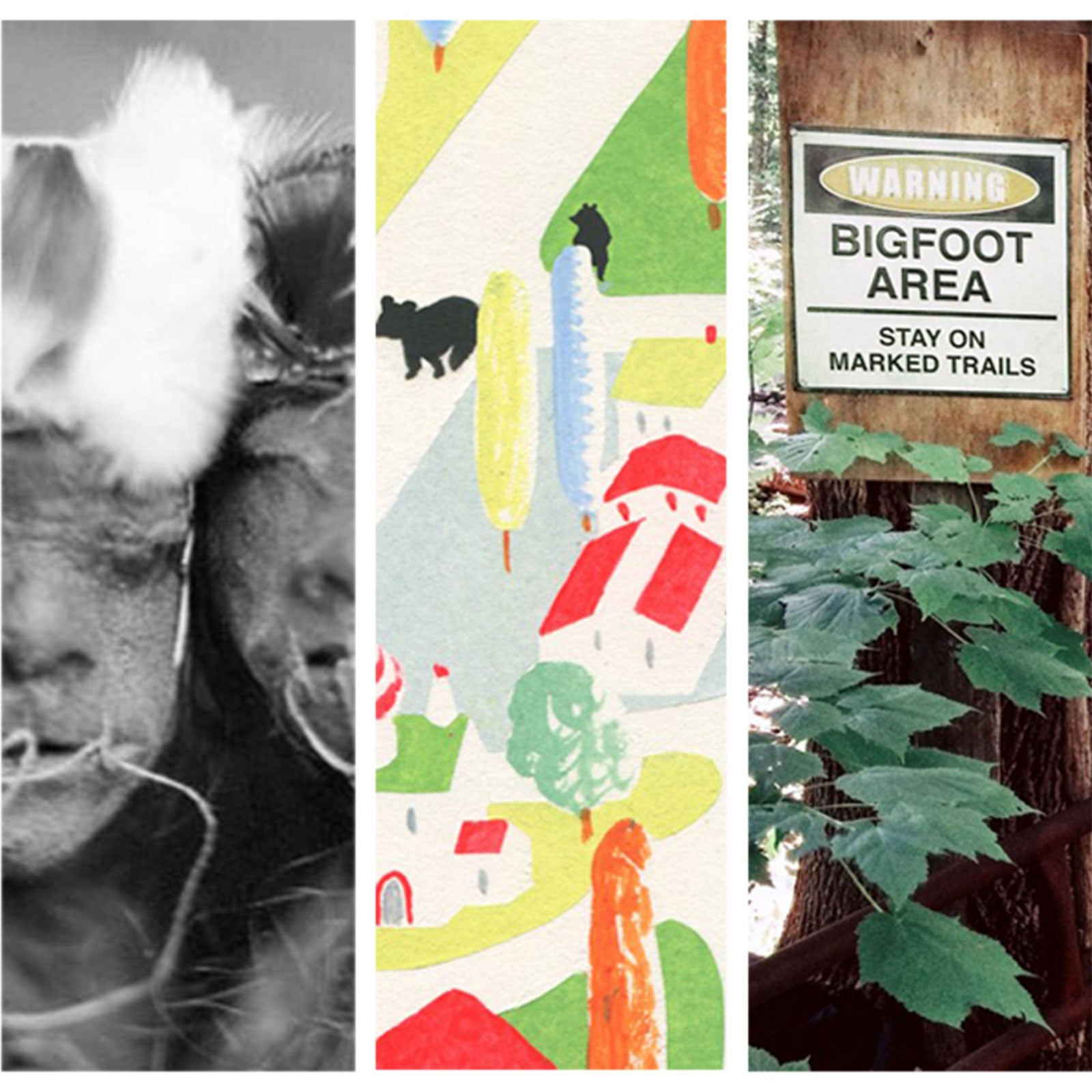 Heading out the door? Read this article on the new Outside+ app available now on iOS devices for members! Download the app.
"Weird" is an ill-defined term. Does it mean uncanny? Gross? Extraordinary? Supernatural? Here at Outside, it means all of the above. Our editors came together to find some of our weirdest stories from the archive. The result: a collection that ranges from spooky middle-of-the-night bigfoot hunts to an investigation into mysterious shrunken heads.
"The Fist of God"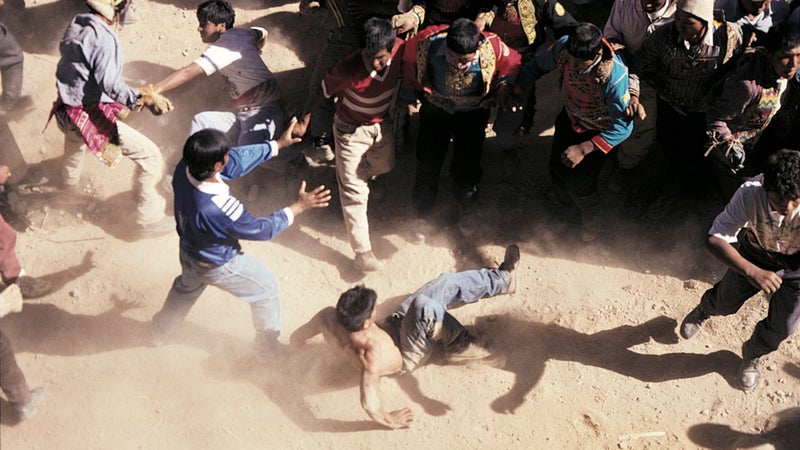 I don't know that this is weird so much as it was a startling read. The story centers around a brutal and ancient—but celebrated—fight culture in Bolivia called tinku. People die. But the juxtaposition between the coinciding festival's religious holiness and the visceral beating is what made it so curious. And the fact that our writer was a woman willing to wander into the madness made the piece even bolder. Eventually, she is challenged to a brawl—but you'll have to read about it to see how it ends.
—Tasha Zemke, copy editor
"Tracking the Elusive Western Shoe Tree"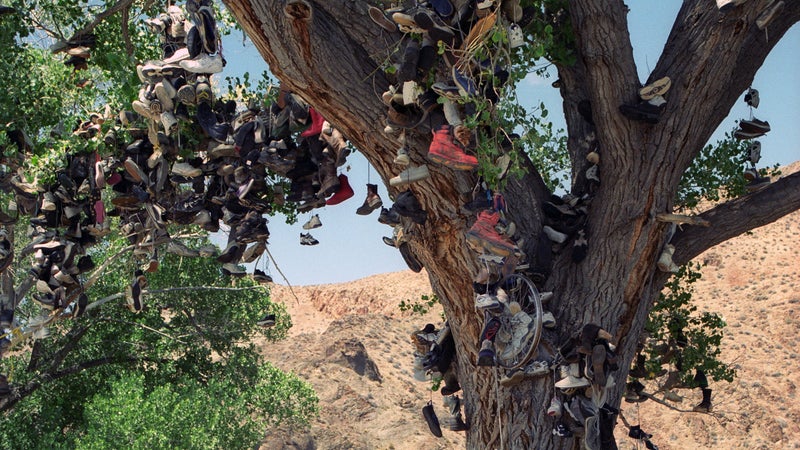 Author Bryan di Salvatore won't reveal how you can repeat his adventure—at least not the way he did it. But in "Tracking the Elusive Western Shoe Tree," he road-trips from Missoula, Montana, through Idaho, Washington, Oregon, California, Nevada, and Utah in search of those trees mysteriously adorned with old shoes, all the while adding his own contributions to them. Along the way, he discovers some truths about the American West, "a forthright and humorous land."
—Mary Turner, deputy editor
"Little Men" and "The Weird, Wild Business of Shrunken Heads"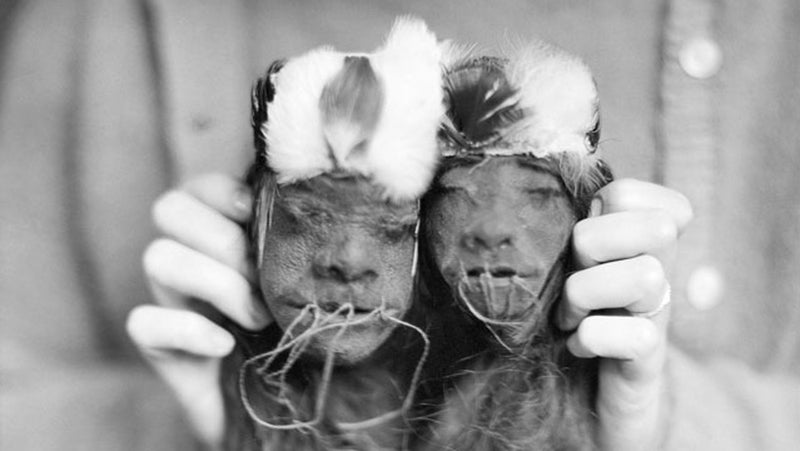 "Little Men" is great weird classic story by Caroline Alexander from April 1994. She explored the mysterious origins of two shrunken men who were on display at the Museum of the American Indian in New York. Research led her to a by-then-deceased doctor from Ecuador named Gustav Struve. Alexander found his son (now deceased) in Quito. He told her, "Papa used to make the mummies." Mary Roach revisited and updated the whole thing in "The Weird, Wild Business of Shrunken Heads."
—Alex Heard, editorial director
"Why Does It Feel Good to Poop?" and "How to Poop Anywhere Outside"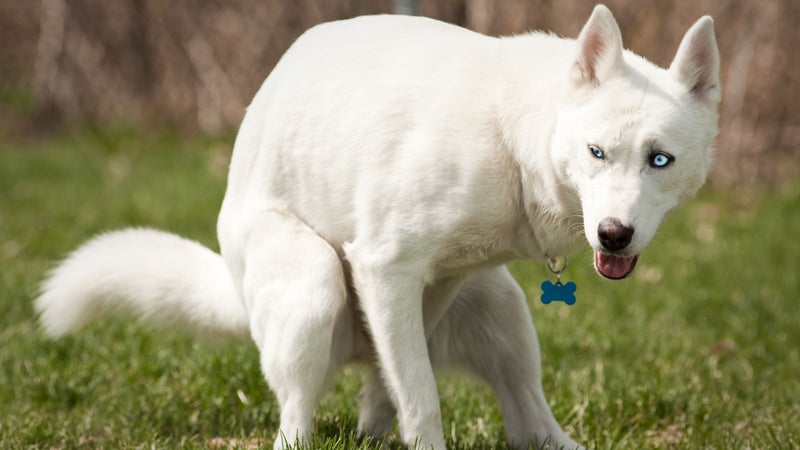 We have a checkered past featuring way too many stories on poop.
—Jenny Earnest, audience development director
"They Call Me Groover Boy"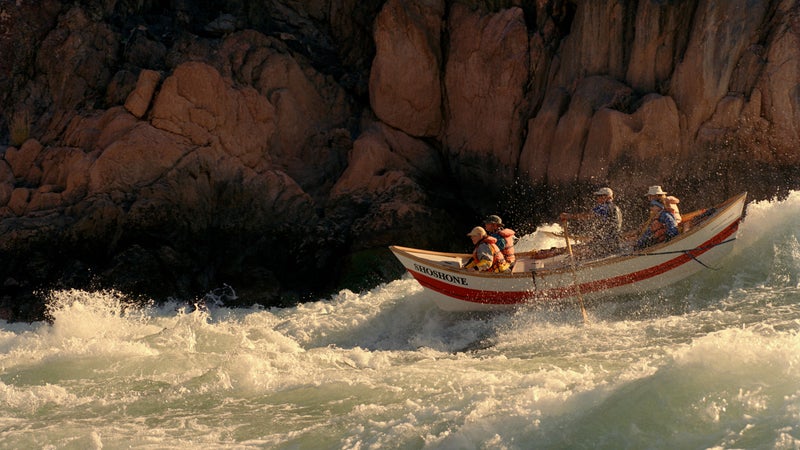 To Jenny Earnest's point above, I wasn't quite sure if this collection really needed another story about poop. But Kevin Fedarko tells an eye-opening, hilarious, and at some points nerve-racking story about the experience of manning the poop dory on the Colorado River in Grand Canyon. I wish I could have watched my own facial expressions shift from disgust to fear to laughter as I read it.
—Samantha Yadron, editorial production fellow
"The Bears Who Came to Town and Would Not Go Away"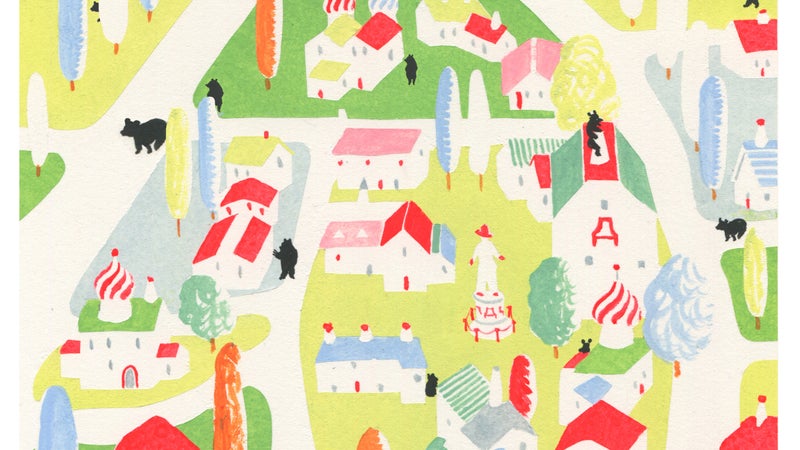 You sort of expect a town to become infested by insects or rodents—or hipsters, if there's a festival going on. But a plague of bears? What a delightfully awful thing to befall a small Russian hamlet, which Sarah A. Topol beautifully recounts like a modern folktale.
—Aleta Burchyski, associate managing editor
"Strange Foods, Stranger Times"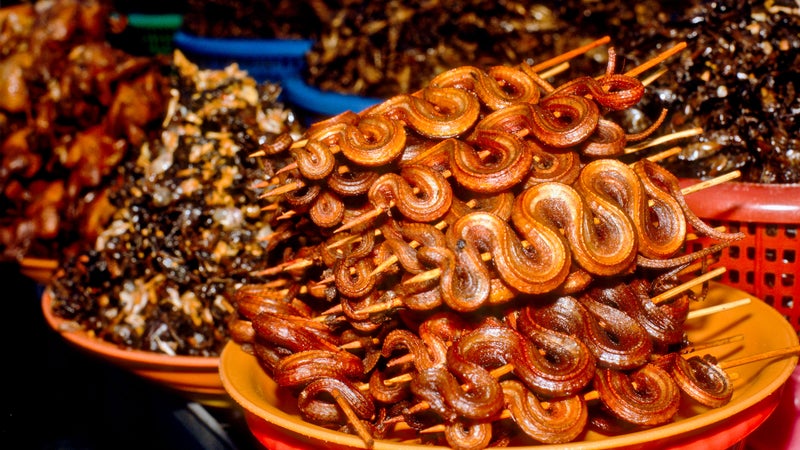 Recounting a memorable dining experience in China, Outside co-founder and editor-at-large Tim Cahill considers the curious machismo associated with adventurous eating. "She stirred the mixture, but the green gall, which didn't emulsify well, swirled slowly around the pitcher in various viscous amoeboid shapes, rather like a lava lamp," he writes. "That, apparently, was what it was supposed to look like." But as Jerry Hopkins writes in his book Strange Foods, "What is repulsive in one part of the world, in another is simply lunch."
—Ali Van Houten, editorial fellow
"A Night with a Bigfoot Investigation Society"
Stories about people chasing Bigfoot are no longer weird. Maybe in the 1970s, but by now they're mostly cliché. What's weird is a story that makes me feel slightly envious of people chasing Bigfoot, and I'm so glad for it.
—Taylor Gee, editorial fellow
Trending on Outside Online