Zac Efron's Secret #VanLife Dreams
The actor-singer wants to be that guy who gets everyone outside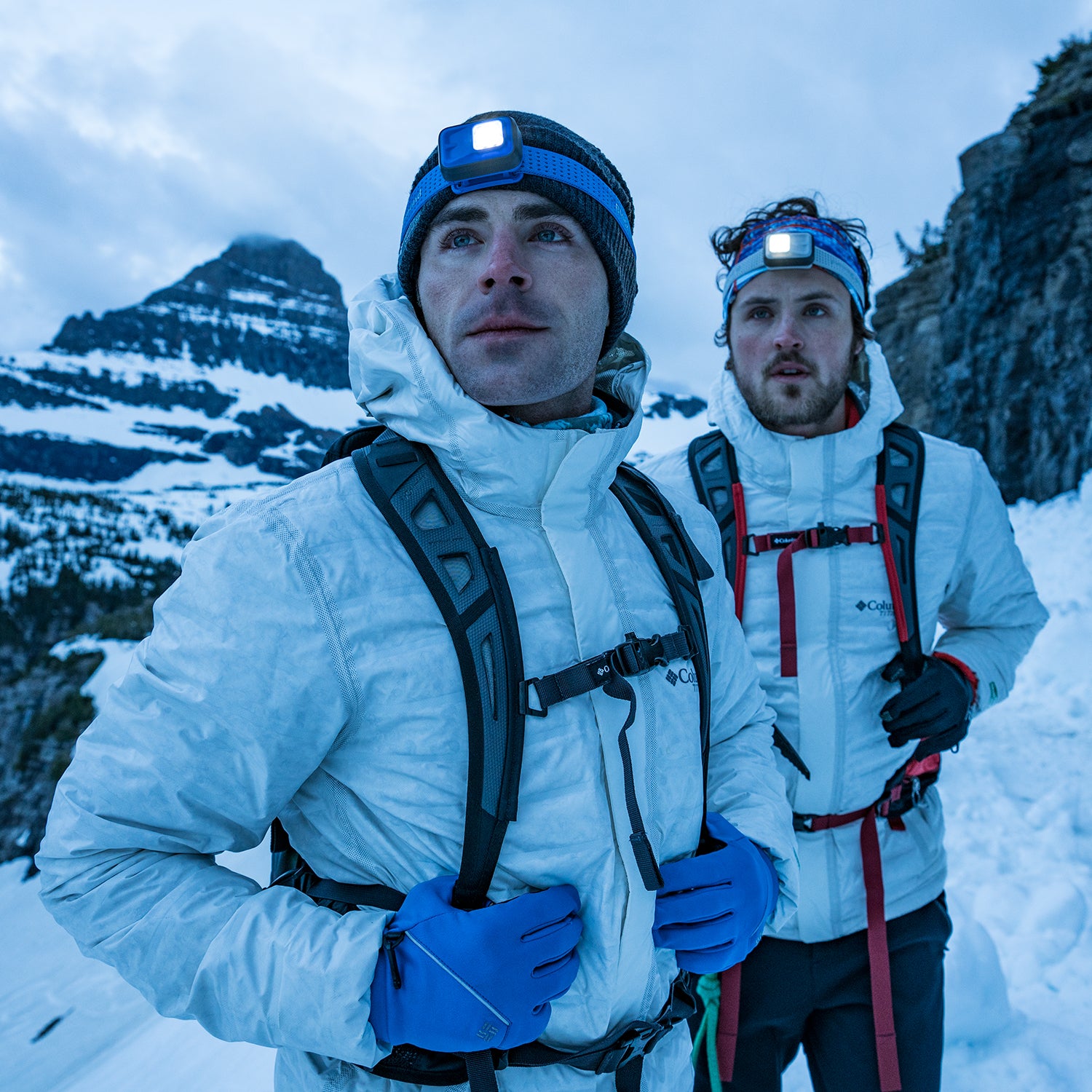 Heading out the door? Read this article on the new Outside+ app available now on iOS devices for members! Download the app.
At this point, Zac Efron's life seems almost completely public: he's got a tabloid love life, he's not shy about removing his shirt, and he's fairly open about having been to rehab. But when Columbia Sportswear recruited him and his younger brother, Dylan—who is an Ironman triathlete and dedicated fly-fisherman—to test out products this summer for a new ad campaign, the world learned that Zac is actually pretty comfortable running around in wild places. Growing up in Central California, the brothers frequently went out in search of waterfalls, cliff jumps, and other adventures. 
 
This summer, Columbia sent the Efrons to Glacier National Park as part of their Tested Tough series, and the guys filmed each other all the way to the top of the Continental Divide Trail. Earlier today, a few hours after Columbia posted a video from the trip, we caught up with Zac by phone in LA to ask about his secret outdoor adventure habit, keeping up with his younger brother, and their awesome, newly-customized Sprinter van.
OUTSIDE: Tell me about this van that you and your brother have.
ZAC EFRON: It's a dream come true. You know, a lot of kids play around with different kinds of cars, and everybody wanted the Batmobile or some cool NASCAR car. I wanted a van. And that's all I wanted—like a mobile home I could park anywhere in the bushes and just be, like, a creep with a van. Well, not be a creep but, like, a surfer. 
You mean like a Chris Farley kind of van?
[Laughs] Yes. And I think it started because my grandparents used to have one and they lived up north in Oregon. And we would take a lot of family trips together in our Westfalia. And there was a stove in that one. It was an awesome thing.
So what are you in now? 
This one's been upgraded. We got it rock-a-fied. 
Rock like rockstar? 
No, like The Rock. Like just buffed up. Like super van. We call it The Wolf because it's covered in not just paint but Rhino Lining. It's matte, it's cool. There's a lot of room in it. It's super fun to drive. It's got big tires. We did more hard core off-roading in this thing than in any truck I've ever driven. All the electronics are solar paneled. It runs on diesel fuel, which is nice and effective and affordable and fun to figure out. My brother picked it up. That was his contribution to the trip. So I had to learn the "van rules."
Your brother is a pretty accomplished outdoorsman and triathlete. Did he pull you into this stuff as an adult? 
It's always been in our blood. We've done it since we were young. That's the only way we could have fun. We didn't really have amusement parks or anything. We would go to the beach or head inland to a couple of spots where there are hikes to waterfalls or hot springs and that kind of stuff. It's kind of a gem, where we grew up. We found the most epic cliff jumps the other day. It was beautiful. 
What's your brotherly dynamic like on the trail? 
It depends. I mean, if it's really just us out there and we're just hiking or backpacking it's a lot different than doing it with a camera crew. I'll tell you that much. I'm a little bit more camera savvy so I know what is important or what might need to be done more. So I kind of have a slightly different perspective on it. 
Does one of you push the pace while the other stops to smell the flowers?
I mean, it's me keeping up with him. That's what it is usually. But it's fun because he pushes the limits and so do I in other ways. I'll be the first one to test the water and see if it's deep enough on a cliff jump. But he's the one to start a fire or make sure we're staying on course.
Are you looking for adrenaline when you're outside? Or more like peace and solitude? 
Both. You just go back to being real. The city is sucked out of you. You can get in these little bickering fights on the road and they're over in two seconds and that's just the way it is. You have to stick together. You're stuck with one another when you're out on a trip like that. So you work through your issues. We probably learned more about each other in four days on the road than we did in a whole month just chilling at home. 
You've been cast a party guy for the last few years, which lined up with your real life to some extent. Do you think this project with Columbia, and just generally doing more stuff outside, will change perceptions about you and maybe get you different kinds of roles?
Yeah, I hope so. The whole inception of this idea was kind of like, I have had this secret that I've kept for a long time. I can go anywhere and I can just be alone. I know how to do that. I've learned how to camp. But we have a generation of people that don't necessarily know how or haven't seen anybody really do it or know what it means to escape. This was an opportunity to reach out with a solid brand that's using recyclable materials to make awesome jackets that helped my brother and I cross the Continental Divide. If we can show people what these places are and why the world is worth saving, then we're kind of hitting everything I would want to accomplish with a partnership. It's just a call out to our generation to get moving. 
I don't have like a cool ending question.
It's all good dude.
What's the next outdoor trip you're excited about? 
Just probably go to the top of Griffith Park, in LA. [laughs] But the top, top, top—like alllll the way to the top. You can look down at Griffith, it's fun. It's beautiful. For me, step one each day is to get outside. After that, it's all downhill.
So with the resources to go anywhere in the world, you choose Griffith Park? 
I mean, there's so many places I want to see. You know my brother and I go fly fishing quite a bit. And that's something my dad loves to do and he's pretty good at himself and we can afford those trips now. So it's kind of cool to be able to go. You've got the van so you have zero excuses. Cut out all the bullshit. Let's go fishing. Just be at my house. I've got everything. Let's go. And to be able to be that guy for my family, the one who gets us outside, that's the guy I want to be. 
Lead Photo: Courtesy Columbia Sportswear