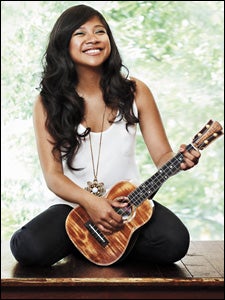 Heading out the door? Read this article on the new Outside+ app available now on iOS devices for members! Download the app.
The newest addition to Jack Johnson's Brushfire Records is a ukulele-strumming 23-year-old from Kuala Lumpur, Malaysia, who caught her break on YouTube. In 2007, Zee Avi posted videos of herself singing uke-accompanied pop songs. The clips went viral, and Avi, who lived on Borneo until age 12 and started playing guitar at 17, flew to Los Angeles to record a demo for Brushfire. Her self-titled debut album came out this May, and she spent the summer touring the U.S., where ABE STREEP caught up with her.
Zee Avi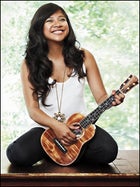 Outside: Your music has a breathy, island feel to it. Is that the Borneo influence?

AVI: I grew up ten minutes away from the South China Sea, but I never noticed that I played island indie pop until someone pointed it out. That style comes naturally.
You sing in both Malay and English. What's your first language?

I speak four languages: Malay, English, Mandarin, and my mother tongue, Bahasa Sarawak. There's a song on the record called "Kantoi"—it means "Busted"—and it's a hybrid of Malay and English called Manglish.
What's it like on tour?

There are four of us in a minivan. The other day, I saw a bear cub crossing the highway in North Carolina. We travel lightly. I'm not a road puppy anymore; I'm a road dog.
Surfing's Malloy brothers produced your first video, "Bitter Heart." Did you get along?

I love them. They gave me a lot of knowledge nuggets about the music industry.
Did they teach you to surf?

No, I don't know how to put my toes on the nose, brah!