How We Can Build an Anti-Racist Outdoor Industry
The work must continue long after the protests end. Here's how to start.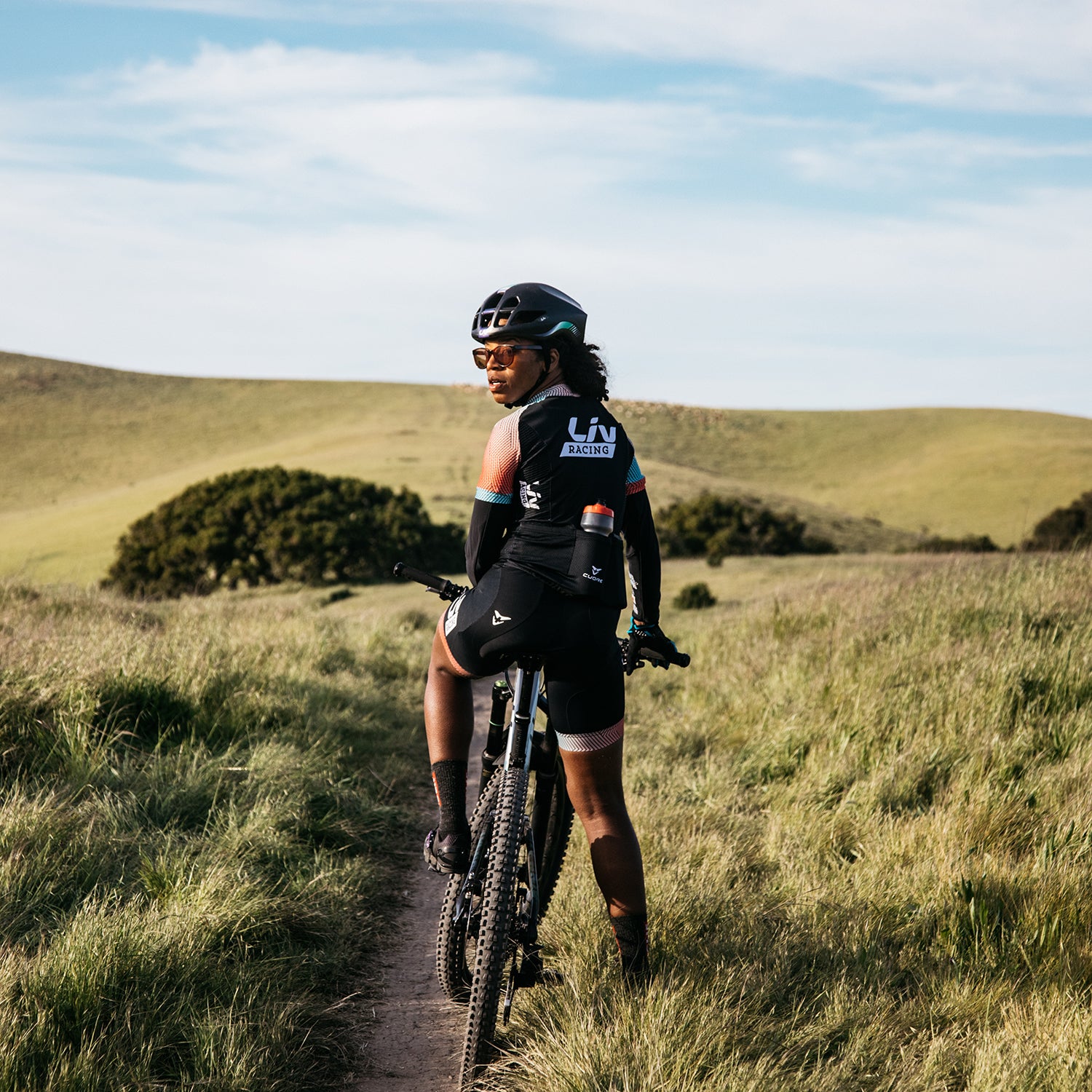 Heading out the door? Read this article on the new Outside+ app available now on iOS devices for members! Download the app.
Ayesha McGowan is a professional road cyclist for Liv Racing and an advocate for better representation of people of color in cycling. Her work on diversity and inclusion in the sport inspires people to ride more and to challenge their ideas of who counts as a cyclist.
It's been just over a month since George Floyd was murdered in the street by the police. After eight days of marches and protests all over the world, the four officers involved in Floyd's death were arrested and charged. That glimmer of hope for justice is too little, too late. The Black community has endured centuries of witnessing Black death at the hands of the law enforcement officials who are supposed to protect us.
The movement that has been chipping away at white indifference for years has finally gained enough momentum to dominate, front and center, in industries that normally do whatever they can to avoid dealing with issues of race and politics, including the outdoor industry. On Blackout Tuesday, all kinds of companies posted black squares filled with white words, promising progress as well as acknowledging their own complicity. 
The outdoor industry has been ignoring Black people for years. I've only considered myself a part of the industry within the past decade or so, when I became more involved in cycling and outdoor activities, but I distinctly remember being a young adult looking at the window displays of large outdoor retailers and wishing there was even a touch of representation for people of color. The massive images of white folks skiing and climbing and enjoying themselves made me wonder if there were any Black or Brown folks doing the same. The only imagery of Black people in the outdoors that I can remember from my childhood is a picture of the Arctic explorer Matthew Henson. I'd usually spot him as part of a Black History Month collage, styling in his fur coat, being cited as the first man to stand on top of the world. Beyond that, I can't think of any standout images of Black folks camping, biking, climbing, or skiing when I was growing up. Not in movies, television shows, or anywhere. 
Before a few weeks ago, it didn't seem like the outdoor industry was very concerned with Black lives, but now that the calls for action are extending beyond BIPOC (Black, Indigenous, people of color) consumers, there's a sudden interest. I will admit I still can't believe that we've made it to a place where it's frowned upon to be anything other than loud and emphatic about what your company is going to do to help protect Black lives. But here we are. This is a moment for action. White tears, white guilt, and empty words are a waste of everyone's time and energy. The blinders are finally off, so what are you going to do now? What does action look like?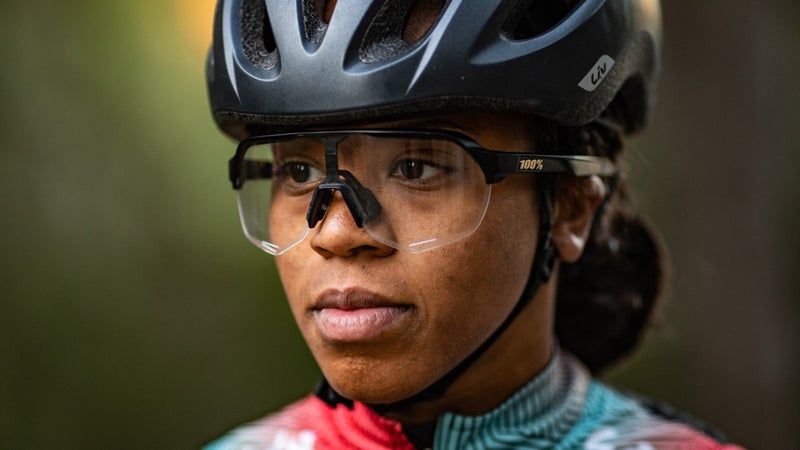 The first thing we can do is prepare ourselves for the long haul. The work must continue after the protests end. We must consistently push for an anti-racist outdoor industry. Cute lists of book recommendations and online seminars can be helpful, but we have more than enough information to really start taking action. If your team doesn't feel confident breaking down racism at your company, hire people who do. (If this 1,000-word article just repeated "diversify your staff" over and over again, I would consider it a solid piece of work.) 
If you have them, don't lean on your current BIPOC employees to extend themselves and guide you through the work of creating your new anti-racist policies. The few Black folks who have managed to break into this industry have long had to navigate attitudes of indifference on matters like diversity, equity, and inclusion (DEI) from their white colleagues. This prevents people from using their talents to the fullest extent. When people are required to tiptoe around ignorance, it adds to the work they're already doing. It doesn't set them up for success. If you're constantly quelling your natural self to avoid conflict, it's easy to feel overwhelmed. Tone policing, microaggressions, and racist practices—both blatant and subtle—are unacceptable. Create a space where all of your employees can thrive, not just a select few. This might mean getting rid of toxic members of your current staff. Legacy and tradition are two of the biggest excuses for perpetuating racism. 
Hiring Black folks to fill a quota is not a permanent solution. DEI work should be ingrained into your company practices. Making it a standard part of the way you operate will also create a more inviting space for newly hired Black employees. It's also crucial to hire Black people for more than just retail and warehouse positions. Hire Black designers, Black executives, Black photographers, Black product engineers, Black HR people, Black accountants, Black athletes, Black influencers. Hire more than one token person of color. The silencing of POC voices is a real problem, and you're going to need more than a single perspective to truly create a well-rounded, welcoming environment. 
We are more than our struggle, we aren't just fighting to stop being murdered, we are fighting for the right and the ability to live full lives. We want to ride bikes, climb mountains, traverse slot canyons, and surf waves. Black folks deserve to enjoy the outdoors in every way.
Take your time, and do this right. Don't rush to seize the moment and start a new initiative for Black folks without making sure you have a culturally competent plan. Do some research, find Black organizers and organizations who are already doing the work. Ask if they would like your support. Organizers have been leading these efforts for years with very limited funds and resources. If your company is really ready to join the fight, put your money and resources where your black square is. 
Don't just focus on Black grief and Black death. Include Black joy. We are more than our struggle, we aren't just fighting to stop being murdered, we are fighting for the right and the ability to live full lives. We want to ride bikes, climb mountains, traverse slot canyons, and surf waves. Black folks deserve to enjoy the outdoors in every way. We all have to work together in order to make that experience feel truly free so that Black people don't have to risk our lives to enjoy it. 
Listen to the people you're trying to serve. Acknowledge the difference between helping underrepresented communities in the ways they want and need to be helped, as opposed to helping in a way that makes white folks feel less guilty. Once you've gotten to the point of partnering with existing organizers, let them lead the work they are good at. The result will benefit everyone. 
This moment and movement are focused on Black folks, but please don't forget to include all intersections of Blackness: Black trans folks, Black fat folks, Black folks with different abilities, Black folks who are also immigrants. All Black lives matter, so set your standards high enough that you're not only choosing to care about the Black lives that you think should matter to you. 
I am thrilled to see so many people feeling motivated to do something. The progress we've made so far has been outstanding. As we're all moving forward together, let's remember to keep a space for honesty that doesn't prioritize white feelings over Black lives and actual progress. 
Support looks like action. Get to it. 
Lead Photo: Jeff Clark