What Wendell Berry Taught Me
After dreaming about performing the works of the acclaimed author for decades, Nick Offerman finally got his shot—and realized he wasn't worthy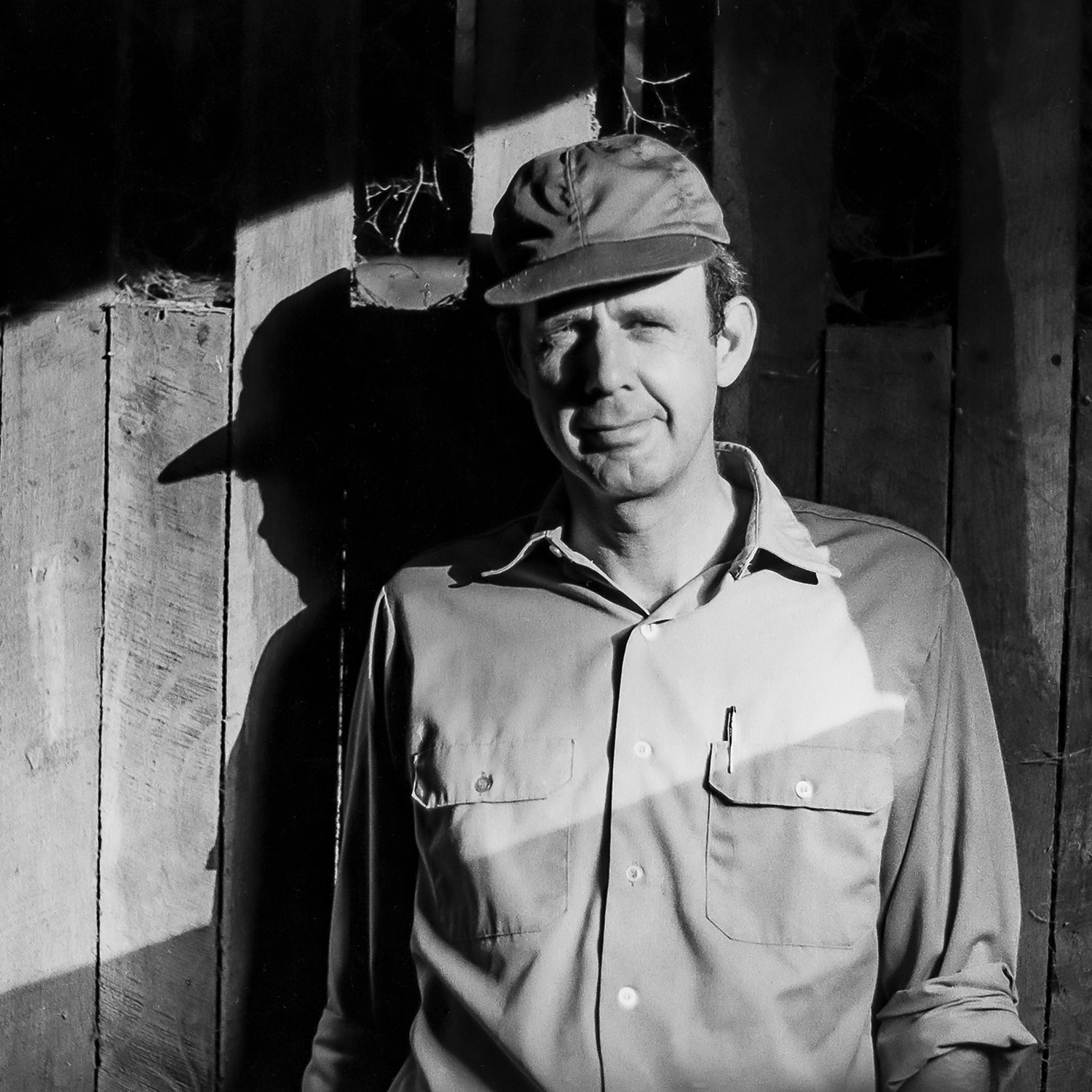 Heading out the door? Read this article on the new Outside+ app available now on iOS devices for members! Download the app.
My life thus far, at age 52, has been a jazzy, gassy adventure, with assorted triumphs and failures and banal in-between moments, like anybody's journey. As a husband, family member, and neighbor—and professionally, as an actor, writer, woodworker, and consumer of both bacon and eggs—I've had the good fortune to rub elbows with numerous people I admire, and to take a swing at many projects. But none of them particularly stood out. Until now.
I recently recorded the audiobook edition of The Need to Be Whole: Patriotism and the History of Prejudice, the latest work of nonfiction by Wendell Berry, the 88-year-old farmer from Henry County, Kentucky, and acclaimed essayist, poet, and novelist. If you don't know Berry, some of the central themes in his decades of writing—he has published fifty-odd books—are an awareness of the sanctity of manual labor, and a reverence for the land and the small farmers who are its best stewards. Reading him has long offered me a therapeutic shortcut past a lot of wasteful, distracting consumerism, and to the wisdom of agrarianism, as well as the importance of fidelity to one's household and community.
Then came The Need to Be Whole, which, in purely technical terms, rocked my fucking socks off. Berry examines our nation's foundational race problem, which led Americans to increasingly view farming as beneath them—the labor of enslaved people. That persistent ethos, that we should strive to avoid the "dirty" work, has destroyed rural culture, fueled industrial farms, and divided the country.
At this point, you might be thinking: Where's my Offerman column? Didn't he write about farting last time? Yes, but you don't get farting without food, and you don't get food without farming, and so it naturally follows that I tell you about Berry, whose writing has undoubtedly been the greatest influence on my own small life. When I was given a book of his short stories in my twenties, I was dumbstruck by the weight he placed on the simple values of work ethic, kindness, and humility. His characters felt one step removed from my own staunch family of farmers and public servants. I was so powerfully gripped, I wrote him a letter asking him to let me adapt one (or more) of his stories for the stage or screen. To my delight, he typed out a congenial reply: "I like you, and I like your letter, but I consider the whole of my writing to be an ongoing project, and, as such, I'm not interested in seeing anybody else's take on it." I kept trying, and he always replied the same way, expressing friendship first, then issuing an avuncular denial.
Meanwhile, I consumed damn near every word he wrote. One direct, positive effect was a shift in my approach to Hollywood. I gave up the gambling lifestyle of auditioning for commercials in the slim hope of scoring a windfall paycheck, and instead embraced the steadiness of carpentry so I could pay my rent while waiting to audition for actual acting roles. For a while, I laid off the adaptation idea, though I continued to write Berry, offering the service of my back and arms, my spade, and my hammer in exchange for some face time with the wizard on the farm where he'd lived and worked since giving up his professorship at the University of Kentucky in 1977. I was like an obsessed fan, really. But if he didn't want me pursuing him, then he shouldn't have worn those fetching overalls and carried around that cute hoe.
Twenty years went by without much forward movement beyond our occasional letters, when, in 2015, out of the blue, I was put in touch with the filmmaker Laura Dunn, who was directing a documentary about Berry. She was game to let me help out as a producer, which finally got me in touch with the Berry family—by telephone. This was monumental.
I daresay I persuaded Mary Berry, executive director of the Berry Center and gatekeeper to her parents, Wendell and Tanya, to conditionally approve of me and nominate me for a coveted talk-to-Daddy-on-a-Sunday-afternoon slot, so I could interview him for my 2016 book, Gumption. I had made it.
Or so I thought, because the man himself was apparently still ambivalent about an actor who was interested in promoting Wendell Berry books (good), yet who also worked in television (bad). But as has happened so many times in my life, carpentry came to the rescue. The Berrys' son, Den, happened to be familiar with issue number 222 of Fine Woodworking magazine, which featured me and my slab-leveling router jig on the cover. He piped up to Dad that I was fair to middling with a chisel, which was all Dad needed to hear. And so I finally spent a Sunday with Wendell and Tanya on their porch, admiring a few lambs and engaging in some (mostly) wholesome chin-wagging, culminating in Wendell walking me down to the barn, and that is not a euphemism.
Since then I have participated in a couple of projects with the Berrys, including my fulsome support of Our Home Place Meat, a Henry County–based business that distributes grass-fed beef from local farmers to regional suppliers. They even trusted me enough to record audiobook versions of two Berry essay collections: 2017's A World-Ending Fire and, arguably his greatest hit, 1977's The Unsettling of America, which basically means that I did in fact realize my longtime dream of sharing his writing with a wider audience.
But as I sat to record the 500-plus pages of The Need to Be Whole—20 hours of narration in all—I soon became aware that I was not up to this new task. The book is lousy with patient thought, common sense, and fair reasoning, all the things that have made me such a devoted student of Berry's work. And I'm just not good enough. The sentences are scholarly, and with many, it took me a couple of tries (or more) before I felt that I'd clearly conveyed their meaning. But even then I never felt like I delivered any of them perfectly. Son of a bitch. I'm a heavily experienced actor, versed in all sorts of comedy and drama, not to mention assorted audiobooks and other narration and voice-over challenges, but performing this particular material had me feeling defeated.
As Berry has taught me, all we can do is step up to the plate and take our best swings, remaining open to the world and the puzzles it brings our way.
Still I carried on, because I knew that Berry would say writing makes him feel the same. A book necessarily contains flaws. As he has taught me, all we can do is step up to the plate and take our best swings, remaining open to the world and the puzzles it brings our way.
That's certainly how he lives, as I witnessed firsthand in March 2016, when I was asked to give a speech introducing Berry on the occasion of his receiving the Ivan Sandrof Lifetime Achievement Award from the National Book Critics Circle in New York. I spoke a little too long, they gave him the thing, he offered some sagacious words of gratitude, and then we were a bit thronged for handshakes and photos, since there was nobody to whisk us away backstage. He lasted about five minutes before he leaned over and said, "You wanna get out of here and get some grub?" Somebody heroic got us a table down around Bleecker Street at a place called Hundred Acres.
It was maybe 10 P.M. as we strode toward the West Village. It was also Saint Patrick's Day, so I was worried about my octogenarian companion, what with the uneven sidewalks and helter-skelter atmosphere that nightlife around Washington Square Park can give off. But of course it was thrilling to walk amid the cool evening with Berry, chatting and taking in the multicolored revelry. At the intersection of MacDougal and Third, we saw a tall, lanky person wearing only denim cutoffs, a rainbow wig, inline skates, and several strands of Christmas lights draped about their framework as they spun slow, rangy pirouettes from a distance, then rolled right past us. It was a pretty puckish performance, and as the faerie-like vision whirled by, Berry said, dreamily, "That was beautiful."
The repast was similarly such a dream: pork chops and bourbon with Berry! He asked the young waitress, as she cleared our plates, what flavors of ice cream they had. She shone as she proudly recited that they had lavender plum and cucumber basil. He smiled at her generously and said, "Can I please have some vanilla?"