My Thru-Hiking Community Showed Me Just How Lonely My Real Life Was
Americans live in one of the most individualistic nations on earth—and it can be one of the most isolating, too. Could hiking be a way for us to find our way back to community?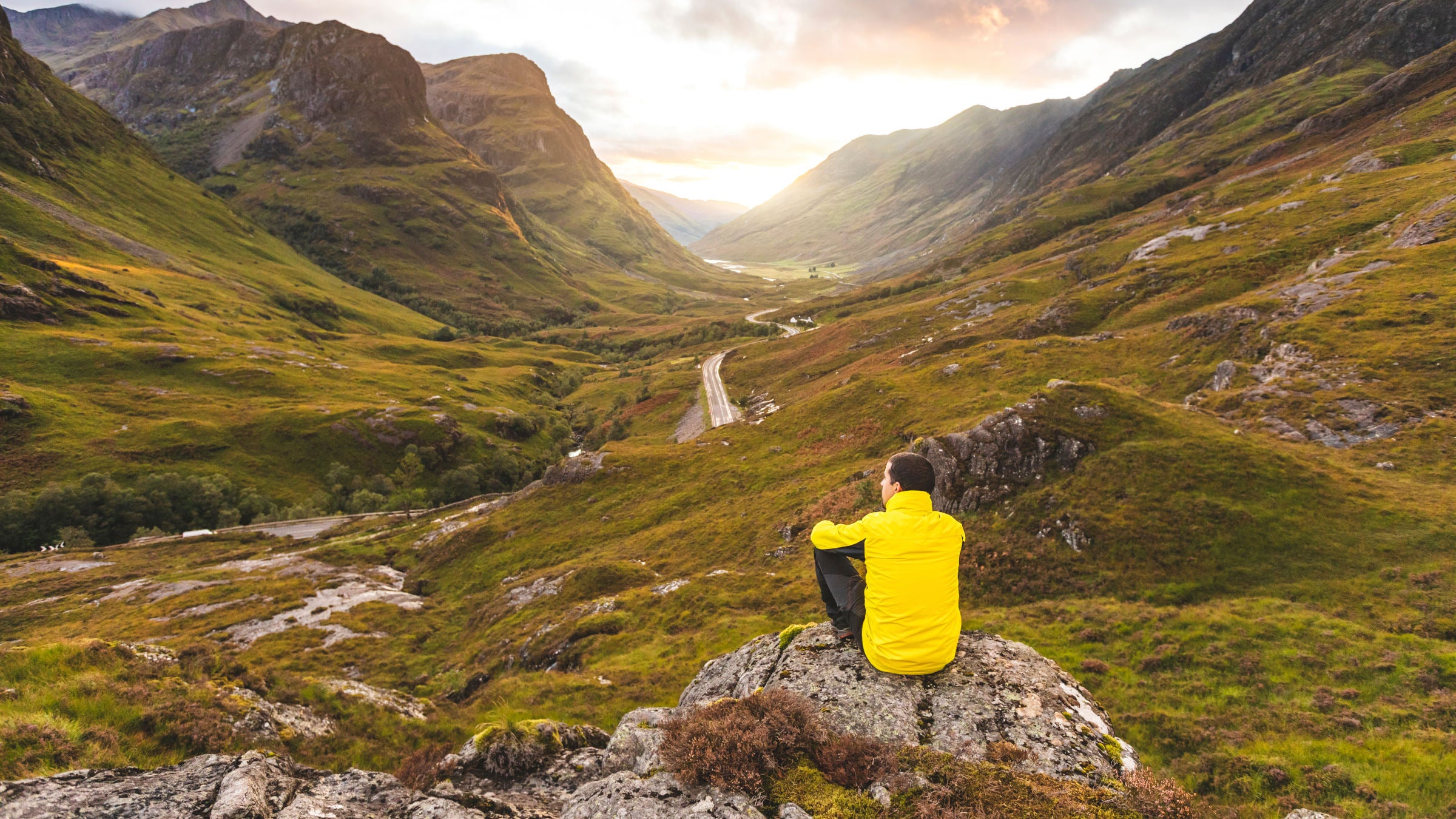 Heading out the door? Read this article on the new Outside+ app available now on iOS devices for members! Download the app.
I felt foolish and needy the first time I stuck out my thumb for a hitch on the Appalachian Trail. My hiking partner badly needed a ride to town, but the self-consciousness I felt around begging for a lift was all I could think about.
At the time, I couldn't place why I felt so ashamed asking for a—short! Easy!—ride with my thumb in the air. Now, years later, I get it: The concept of independence had been drilled into my brain for my entire adult life. Self-sufficiency and success were so intertwined that even the idea of needing something I couldn't provide for myself brought an unexpected challenge to living on foot for five months. 
I was proud of my adulthood independence, but the overemphasis I and our culture had put on it left me deeply lonely. Once you get to a certain age, asking people for help (aside from a partner or family members) becomes more challenging, whether it's a sympathetic ear or pet care when you leave town. But on a trail, the focus on independence fades, and you find yourself part of a community built around not just shared values, but shared needs. I've described generational gaps disappearing on trail, and this sense of relatability is similar. While some hikers might have more resources—think hotel rooms rather than bunkhouses—overall, we're going through similar things and working towards a shared goal. For many of us, it's our first time being part of a community like that.
We in the United States live in one of the world's most individualistic societies: Speaking generally, we tend to hold independence in higher esteem than community.  As the Brown Political Review writes, "Americans are more likely to prioritize themselves over a group and they value independence and autonomy." Whether or not you recognize it, chances are you've felt this pressure to be autonomous. Independence equals success; neediness is not rewarded. 
Hikers are a needy bunch by choice. Though many come from privilege, hikers put themselves in a position without transportation, instead hitching to resupplies and help from people at home shipping replacement gear. To make a long journey on foot is to exist not just without the comforts of home, but without the resources either. By placing ourselves in a position where we don't have what we need to make it on our own, we take the first steps to reconnect with what it means to rely on your community.
Existing in an individualist society can feel isolating. This winter, I found myself driving to the airport multiple times, dragging my suitcase down the sidewalk from the economy lot because somehow there was no one around to give me a ride. Was this a symptom of getting older and losing community, or was it that my self-sufficiency over the years created an assumption I never needed help? I thought about how hitching had gradually lost its stigma for me as I normalized it throughout the trail and subsequent hikes. I compared it to being turned down when I sought a ride from friends, the indifference because they knew that I had my own vehicle and I could pay for parking. 
The Stanford Daily puts it bluntly: "America today is characterized mainly by rampant individualism no longer held in check by communal ties." While this may be a generalization, it does seem like we are trending towards being a lonely society where individualism has superseded community, felt in everything from workplace isolation to the acute loneliness of driving yourself to the airport at 5 a.m.
The pandemic years have only deepened this sense of loneliness. Returning to the outdoors is a reminder of what community can feel like. It isn't just that thru-hikers share a common goal. We expect we'll all need assistance at some point, and in turn we help others. 
It might mean sharing a hotel room to save money, trading food we're sick of, or offering to help with a clogged filter at a water source. We're climbing the same passes and planning for the same distances between water sources. We might stop to point out a giant spider web and share the awe with hikers around us, or stop in the middle of an arduous climb around other stalled hikers, lamenting the never-ending switchbacks with people who are also climbing the never-ending switchbacks. This isn't just idle chatter: It's community building.
Since becoming embedded in this community, I've given rides to hikers and sought ways to be a resource for nearby trails, including the Continental Divide Trail and Great Divide Mountain Bike Race. I've hosted hikers, run shuttles, and picked up hitchhiking skiers. My off-trail life represents the majority of my days, which makes me wonder how else we can take that sense of community and present it in a way where it's not out of the question to ask for a ride to the airport. Even if our common goals in the real world are more vague than a distant terminus, we should try to bring that sense of connection off the trail and back into our everyday lives.
Lead Photo: Westend61