Sponsor Content
The Beer Drinker's Gift Guide
Surprise your favorite beer drinker this holiday season with one of these creative gifts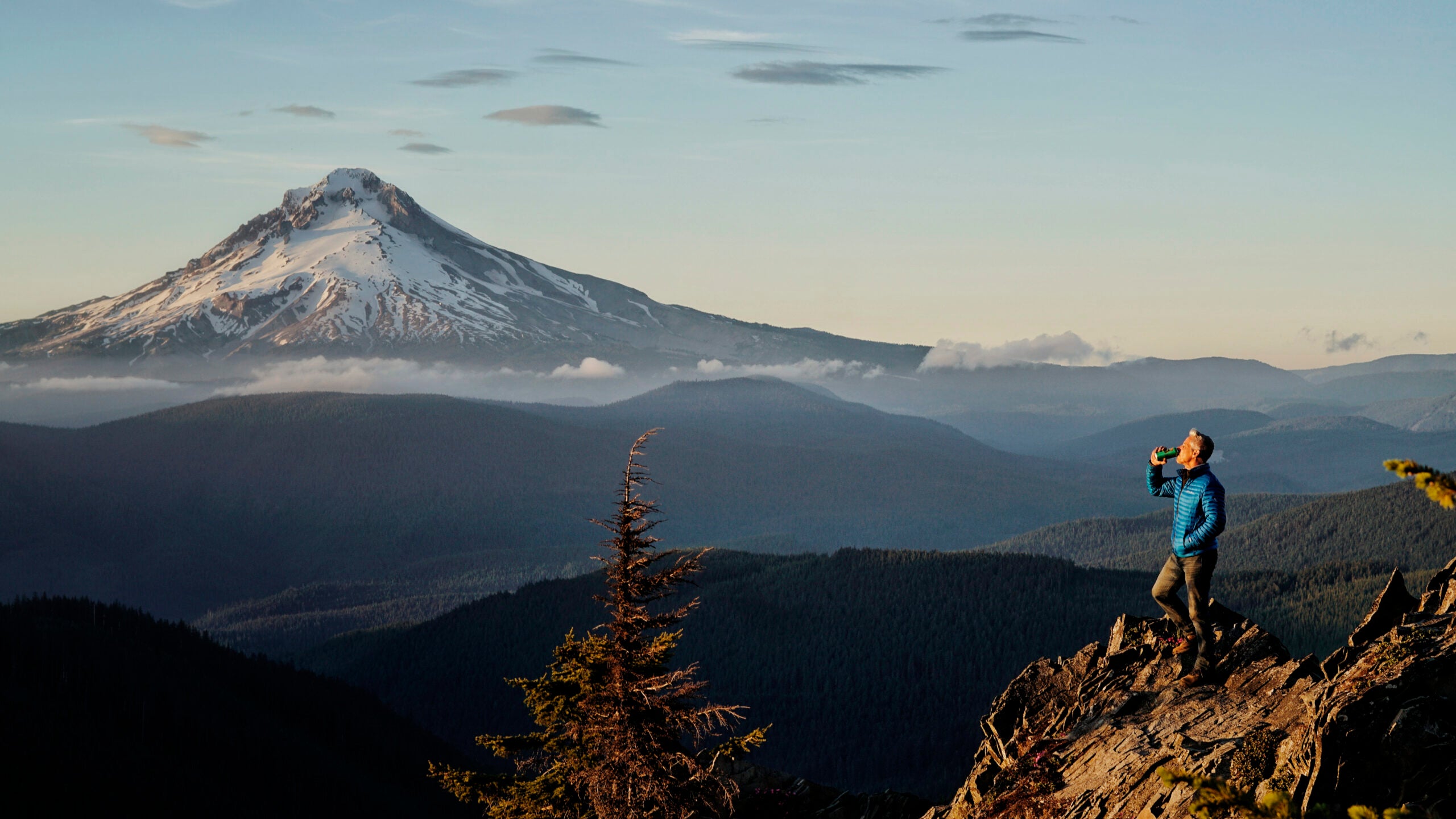 Considering the popularity of craft beer these days, if you know more than two people there's a good chance you have a beer lover on your gift list. But the last thing your friend needs is another growler—their closet's probably full of them. So step away from the ordinary and choose something from this array of innovative gifts for the beer drinker in your life.
Sierra Nevada custom YETI Colster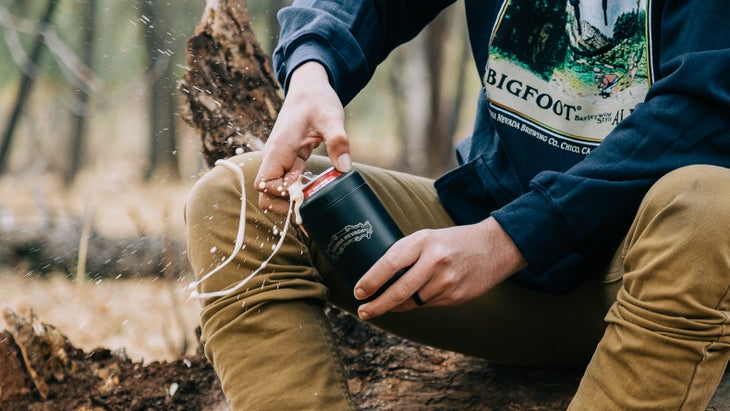 Is your giftee still rocking the foam koozies that don't actually keep beer cold? YETI changed the koozie game when it introduced the Colster, a double-wall vacuum-insulated wonder that keeps a 12-ounce can cold for way longer than it takes to drink it. The stainless steel doesn't sweat either, so you'll always have dry hands. This version has your favorite brewery branded on it for the whole world to see.
Pop Chart Breweries of the United States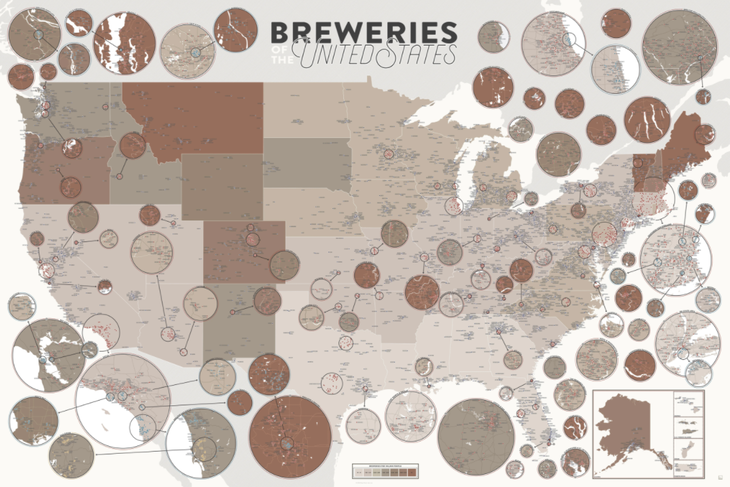 There are so many cool breweries in the country that it can be hard to keep track of them all. Help your loved one find all the great beer out there with this giant ten-square-foot map that lists 6,000 breweries—almost every one operating in the U.S. The beer hot spots are color coded and given extra-special detail. Add a set of pins and your beer lover can keep track of every brewery she's visited.
Sierra Nevada Mustard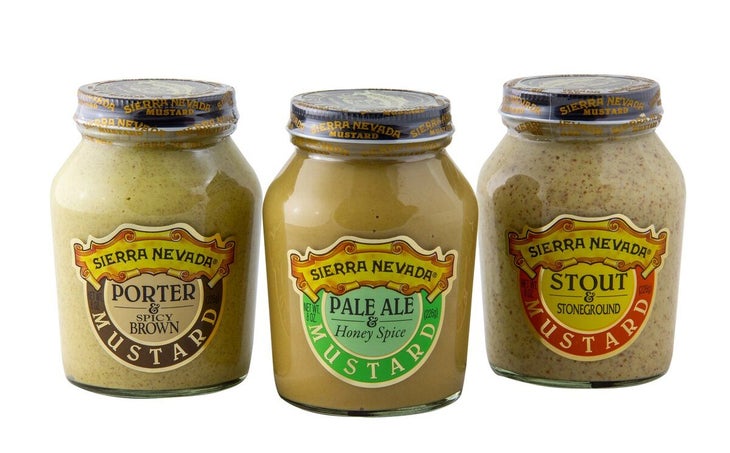 If you've never dipped a pretzel into high-quality mustard, then stop everything and get your hands on a jar of Sierra Nevada's finest condiment. Because there's mustard—and then there's mustard. This is the latter, made from tasty Sierra Nevada beer and other non-GMO, gluten-free ingredients. Choose from the sweeter Pale Ale and Honey Spice, snappy Porter and Spicy Brown, or the fan-favorite Stout and Stoneground.
Campfire Beer Caramelizer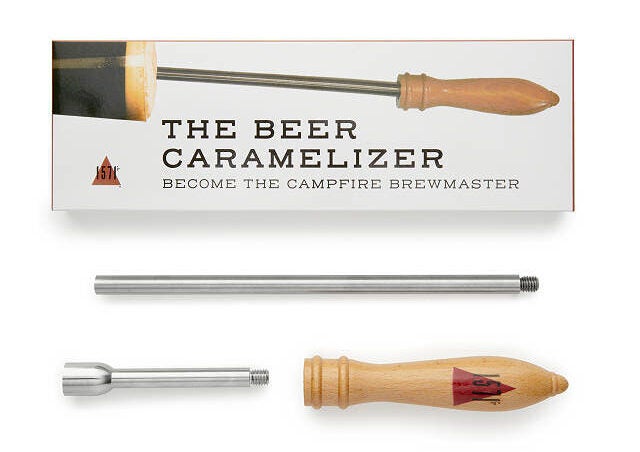 Drinking a cold beer by a campfire is a time-honored tradition, but adding this hot poker to the mix gives the experience added depth. The Caramelizer is a stainless-steel rod that you heat in the fire, then drop into your mug to enhance and change the texture of your beer. Germans have been doing it for centuries. The hot steel caramelizes the sugars, adding a smooth texture and sweetness to the brew.
Sierra Nevada Celebration Ale Socks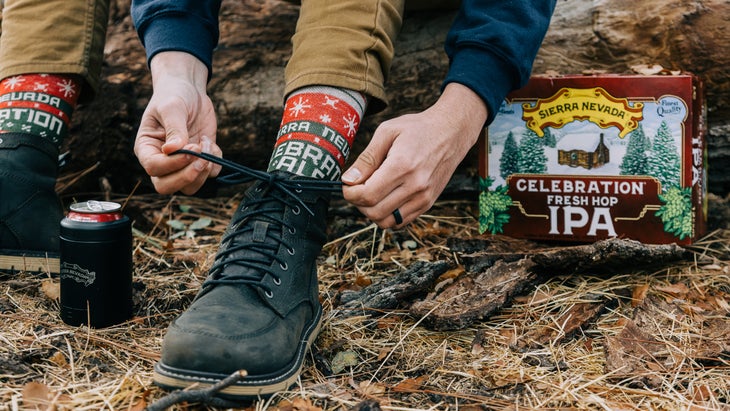 Everyone could use another pair of socks—and what better way to ring in the holidays than sporting these Sierra Nevada Celebration Ale socks? They're made with moisture-wicking technology and cool mesh, so you won't sweat through them when you're putting your feet up by the fire after a chilly day outside. Plus, they're double-stitched on the heel and the toe for additional durability. Does your beer-lover have big feet? Not to worry—the stretch-to-fit sizing provides a perfect fit for a wide range of foot sizes.
The Comic Book Story of Beer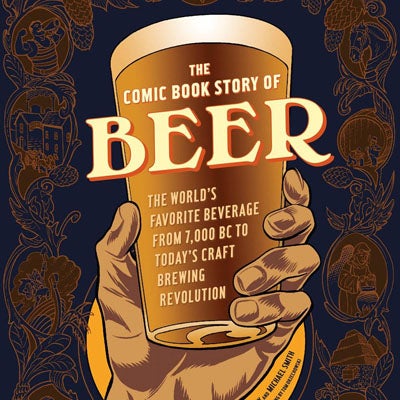 Beer was originally a way for farmers to save their grains over the winter, allowing them to drink their calories instead of eating them. That's the kind of nugget you learn in this illustrated guide to all things beer. The 173-page graphic novel covers 9,000 years of history, putting beer in its global context, all told with the levity of a comic book. Another fun fact: the covered beer stein was a safety measure invented during the Black Death.
Cuyahoga Valley Ales on Rails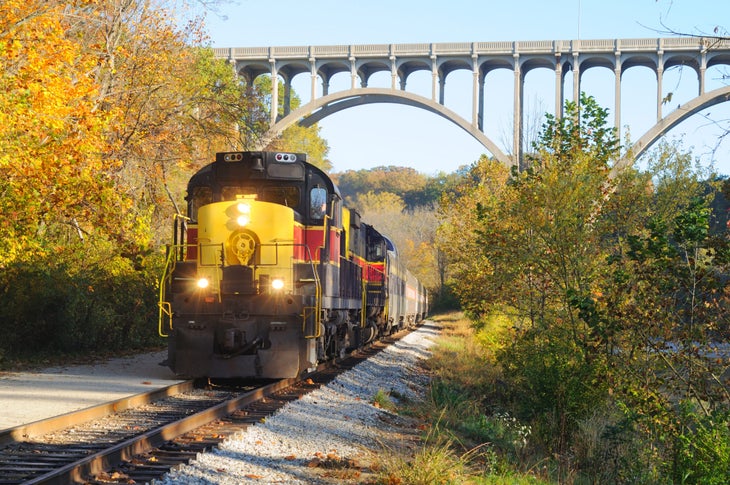 The Cuyahoga Valley Scenic Railroad cruises through the waterfalls and historical sites of Cuyahoga Valley National Park, and the nonprofit offers a variety of train excursions that feature beer tastings and hors d'oeuvres. You can choose rides that focus on local breweries, or you can try the Germany Versus Belgium option, which pits six samples of beers (three from each country) against each other. Don't live in the Midwest? There are railroads offering beer-centric scenic rides all over the country.
---
Family owned, operated, and argued over since 1980, Sierra Nevada Brewing Co. is one of America's premier craft breweries. Our classic Pale Ale introduced a generation to the glory of hops, and we keep pushing boundaries with innovations in the brewhouse and advances in sustainability.