The Good Route: Clif Bar's New HQ
Heading out the door? Read this article on the new Outside+ app available now on iOS devices for members! Download the app.
Clif Bar & Company was among the top three Best Places to Work of 2010, and for lots of good reasons. But Clif's new headquarters in Emeryville, Calif., could give the energy bar company the extra shot of awesomeness needed to push it even higher on the 2011 list.
Clif Bar & Co turned 20 this year (read more about that and about its founder, Gary Erickson, in this interview by The Gear Junkie) and while its original Berkeley, Calif., headquarters were larger than the garage in which Erickson first started making energy bars, it was getting snugger and snugger with each new hire. Plus, its industrial setting didn't allow much sun to shine in. That all changed in October, when the new HQ opened for business. Herewith, a pictorial tour of the new digs.
Co-CEOs Kit Crawford and Gary Erickson, hanging out at Clif Bar HQ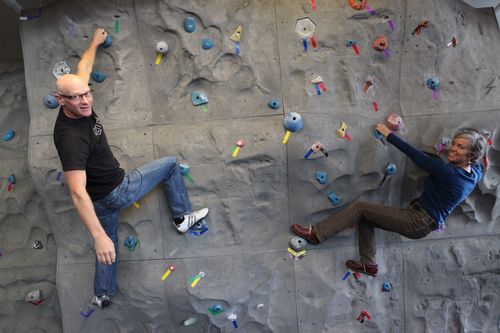 Dogs may accompany employees to work—as can children, who get to play in an onsite childcare center, complete with a music room and outdoor playground.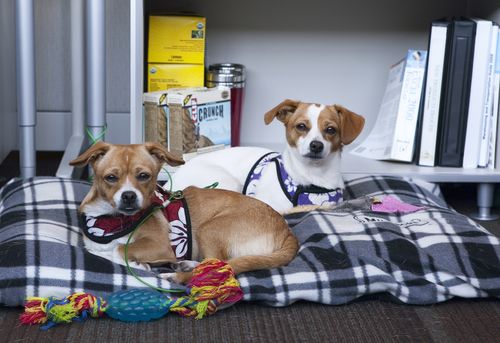 This sweet LeMond-frame-turned-door-handle pays homage to Clif's cycling roots. Erickson developed the first Clif products to fuel his epic bike rides.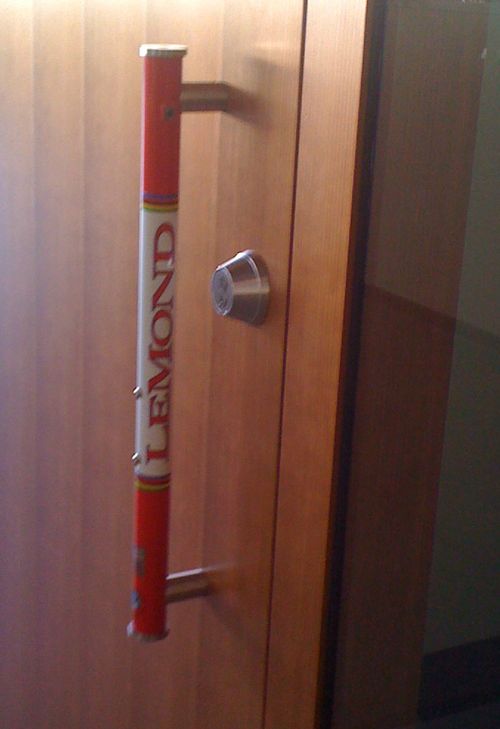 Kit Crawford and Gary Erickson, owners and co-CEOs, on the mezzanine overlooking the main work space. Bikes, surf boards and other recreational equipment comprises much of the décor in the new HQ. Clif Bar offers employees up to $500 toward the purchase of a commuter bike or for commute-minded retrofits to an existing bike.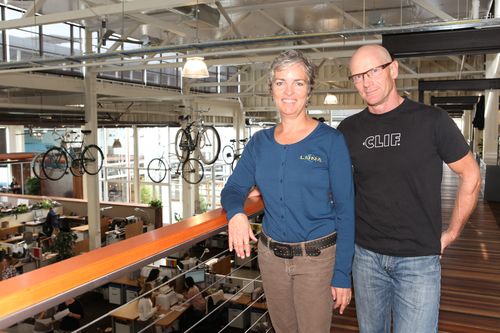 These solar panels will provide nearly 100 percent of the office electricity needs. The installation, with more than 1,900 270-watt solar panel modules, is currently the largest "smart" solar array in North America. (Smart solar panels contain micro-inverters which boost the efficiency and output of each panel.)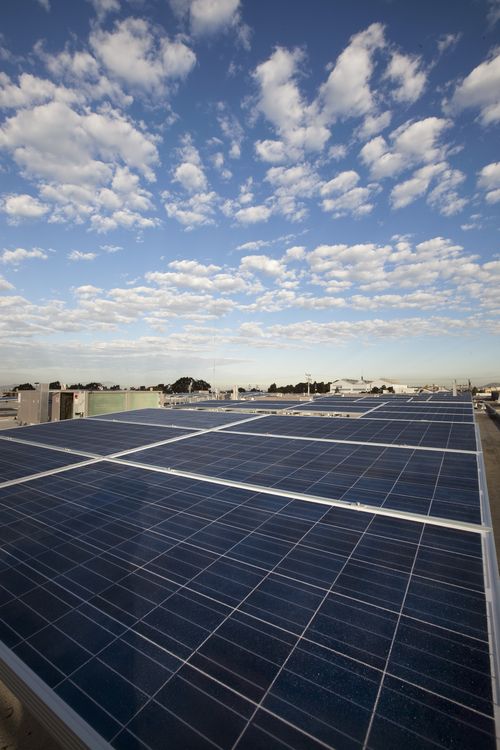 This work-in-progress is a wall-mounted topo map that will double as the company's timeline.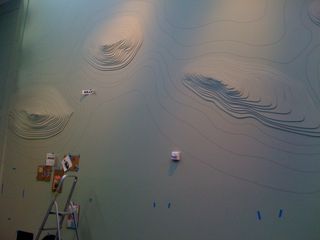 Clif Bar employees have plenty of ways to avoid brain drain. The new HQ offers a full onsite gym, climbing wall, yoga and dance classes, massage rooms and certified trainers.
[All photos, except the LeMond handle and topo map, courtesy of Clif Bar & Co.]
Here's a time-lapse video showing the whole shing-ding coming together:
—Mary Catherine O'Connor is a freelance writer, covering the environment, sustainability and outdoor recreation. The Good Route, her blog for Outside Online, is focused on the places where the active life and sustainability merge.