Tough Love
How to Apologize to Your Friend
It's not just about saying you're sorry. You should also explain how you'll do better next time.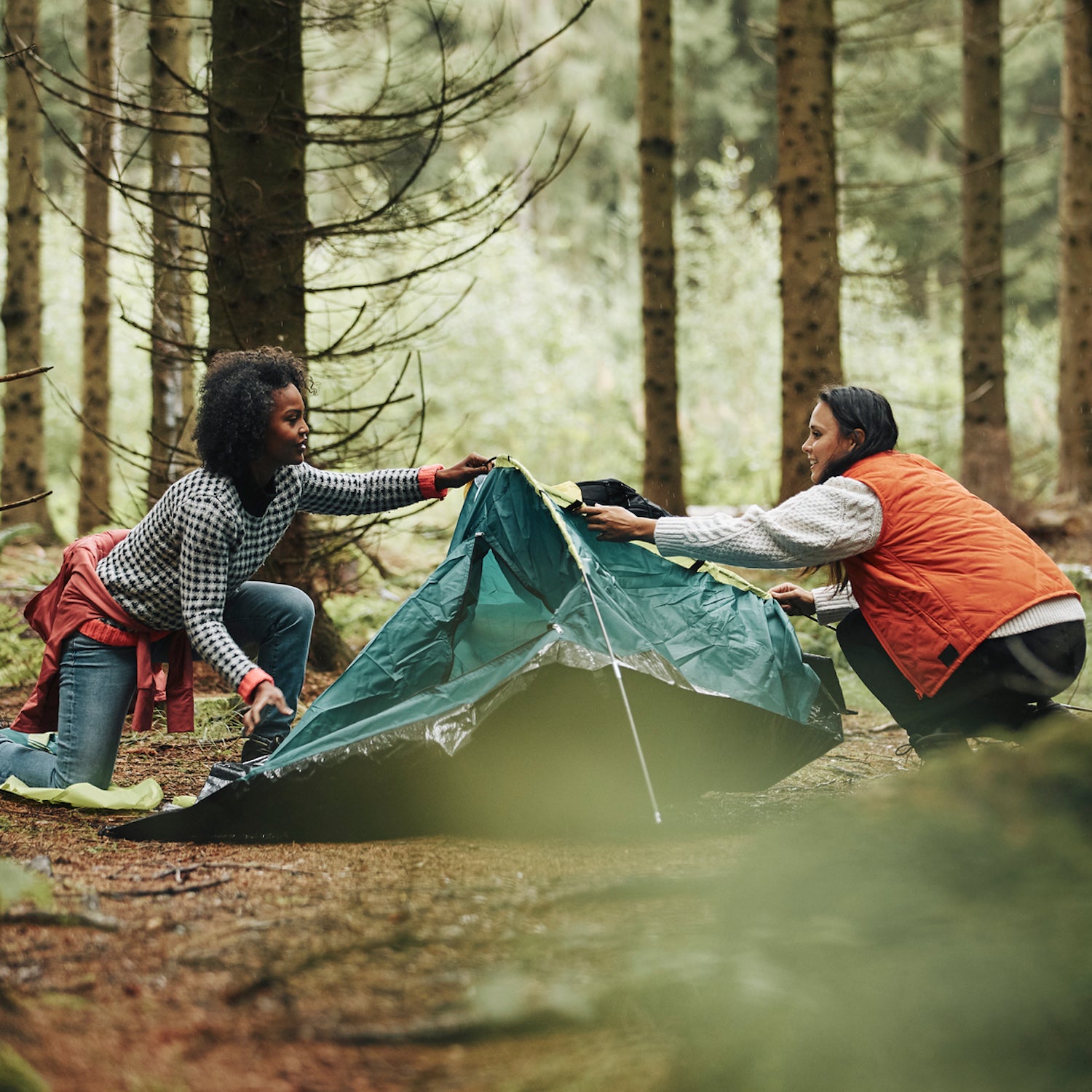 Heading out the door? Read this article on the new Outside+ app available now on iOS devices for members! Download the app.
Welcome to Tough Love. We're answering your questions about dating, breakups, and everything in between. Our advice giver is Blair Braverman, dogsled racer and author of Welcome to the Goddamn Ice Cube. Have a question of your own? Write to us at toughlove@outsideim.com.
---
My coworker lives in a cabin that's been mostly empty this year, as she's been working from her parents' house during COVID. She offered it to me and my boyfriend so we could get away for a weekend. We have not been on vacation in a long time and were happy to take her up on the offer. She did give us some instructions, like how to use the wood stove, but she didn't charge us. The only thing she asked was that we not have anyone there except for us. She didn't say why, but we agreed.
The thing is that my boyfriend's friend is going through a hard time. It seemed like he could use a distraction, so we ended up bringing him along. It was a last-minute decision and I didn't think much about it at the time. He's a good guy and I know that my coworker would like him if she met him. But now that we're home again, and I am talking with my coworker every day, I've started to feel guilty. We left the cabin clean and I know that my boyfriend's friend didn't break anything, and that telling her he was there would make the situation worse, but I'm not sure what to do.
Would telling your coworker make the situation worse? It would make things worse for you in particular—at the very least, it would require an awkward conversation—but you can't guarantee that no damage was done just because nobody broke a lamp. Besides, it's not really on you to determine what constitutes damage in this case.
It would be easy to speculate about why your coworker didn't want guests at her cabin (maybe she just didn't want you throwing parties; maybe she has a stalker, and maintaining privacy is a matter of mental and physical safety), and just as easy to speculate as to how you might get caught (for all you know, she has a camera on the driveway that records everyone who comes and leaves). But she doesn't need justification for her boundaries, and it's not your role to dismiss those boundaries, especially once you've already broken them. You should apologize, but even more than that, you should come clean. Your coworker has a right to know who's stayed in her home.
As you plan your conversation, it may be helpful to remember the elements of a true apology: it's not just about saying you're sorry, but also acknowledging the hurt, remedying it if you can, and explaining how you'll make changes to keep it from happening again. For instance: "I'm so sorry that we brought a third person to your cabin after you asked us not to. There's no excuse; we just got caught up in excitement, and it was thoughtless. I know I can't undo it, but is there anything I can do, like changing the combination on your door, or checking with our friend to make sure he doesn't post pictures on Instagram? I feel terrible for breaking your trust, and I want you to know that I'm doing some self-examination about why I didn't really think about this until it was over, so I can make sure I don't put people in this position again."
Obviously, you can tailor the gist to your own circumstance. But the most important element of the apology is the last part, the self-examination, which is something you (and possibly your boyfriend) can do on your own. What did you tell yourself that made it so easy to dismiss your coworker's request? If it was your boyfriend's idea to bring his friend, and he pressured you, then that might reveal issues in your relationship that are worth looking into. The point of this step isn't to feel bad—in fact, it may be easier if you try not to judge yourself too much while you figure it out, because getting into a cycle of self-judgment/self-pity is more likely to cause anxiety than lead to insight or change—but to learn from your mistake. You may not be invited to your coworker's cabin again, but you'll be a better guest—and a more reliable friend—in the future.
I spend a lot of time researching gear before I buy it, and I like finding unique and interesting pieces, often from indie brands. The problem is that often when I buy something, my friend sees it and buys it too. The first few times I thought it was a coincidence, but now it's happened enough that it seems like there's no way. When we go hiking together we practically match. How do I ask her politely to please pick her own gear in the future?
As tempting as it might be, try not to say anything negative about your friend's gear choices. She clearly admires you, and might be lacking confidence in her own skills or style. If you want to subtly encourage her to find her own gear, you should pay attention to things she does pick on her own, then take the time to compliment her and ask questions about those items, showing that you respect her taste and take her opinions seriously. (If you like gear as much as it sounds like you do, then it should be no problem to have fun, positive conversations about it.) But if that doesn't work, or doesn't work immediately, try to let it go. Better yet, try to focus less on how your gear looks to those around you, and focus more on everything it allows you to do—whether you're alone or together.
Trending on Outside Online