Three First Dates in Boulder, Colorado
We sent our intrepid writer—a transplant from New York City—to look for love in America's most outdoorsy town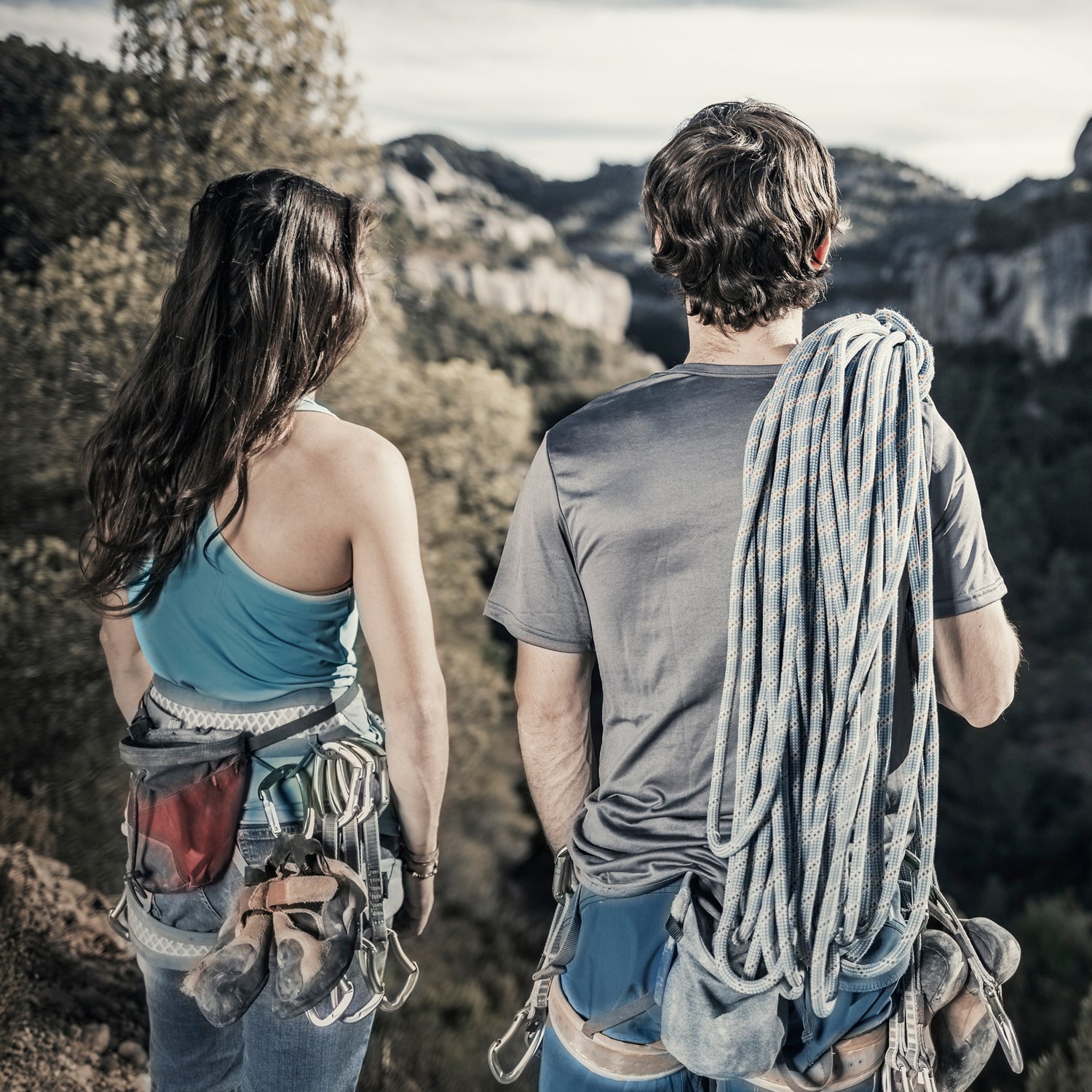 Heading out the door? Read this article on the new Outside+ app available now on iOS devices for members! Download the app.
In November, I moved to Boulder on a whim. A friend had an open room available, my expensive New York City lease had just run out, and a new ski season was fast approaching after the disastrous East Coast snow season of 2015-16. So over Thanksgiving, my brother helped me load all my stuff into my blue Toyota Highlander and drive west. 
The plan was to run my company, OutdoorFest, virtually—planning a summer festival, answering emails, and enjoying views of the Flatirons. My first month in town was uneventful. I was happy to take in the relatively slower pace of Colorado life and the seemingly endless sunshine. Then, in January, the swiping began.
I had just gotten out of a long-term relationship in NYC, and getting back out there wasn't foremost on my mind—until Outside approached me in January with an assignment. What was it like for a city girl to date in America's most outdoorsy town? I shied away at first, but then I figured: What's the harm in going on a few dates? 
I knew I'd be traveling back to NYC for the festival in the summer, so from the start, I wasn't looking for anything too serious. At the same time, everyone I knew personally in Boulder was in a relationship, so I didn't have any beta on the dating scene around town. But this was a place made for the outdoorsperson! At the very least I expected variations of a bearded, flannel-wearing man who'd want to wake up early on Saturdays and hit the slopes with me—maybe even show me some secret powder stashes. The only other thing I'd heard about the Boulder community was the lore of the hardcore athlete. I feared my shred-bilities wouldn't be enough to keep up with my prospective matches. 
It was exciting until I realized that "interested in adventure" was Boulder parlance akin to the generic "likes live music" of New York City.
To start the journey, I turned, naturally, to Tinder. But after a week of swiping, I hadn't found any matches I was actually interested in, and browsing the app began to feel like a chore. The more I thought about it, the less sense Tinder made in a place like Boulder. The app offers snapshots and short bios of everyone using the app nearby—it's window shopping with geolocation functionality. Here in Colorado, almost every match had a photo of themselves somewhere in the great outdoors. It was exciting until I realized that "interested in adventure" was Boulder parlance akin to the generic "likes live music" of New York City. In a city the size of Boulder, where everyone lives within ten minutes of each other, I could just go to a bar and talk to strangers for the same level of first impression—and get a lot more information on their interests and personality. 
Still, I knew that the right app could introduce me to new people I might never have met by chance. So I turned to a different one: OkCupid, an app with longer profiles and more information that gave me more engaging conversations. Sure, there seemed to be a high volume of puppies and six-pack abs in profile pictures, but I felt way more comfortable setting up blind dates with people here.
 
The first date was with John*, whose profile boasted his love for the outdoors, his local know-how, and his value-driven worldview. We met for sushi and the conversation started off strong with skiing (yes, one of my favorite topics). He had just purchased a Rocky Mountain Super Pass and could ski everywhere from Eldora to Steamboat. I—well, shoot, I had the Epic Pass. Though my pass included five different mountains within two hours of Boulder, none overlapped with John's pass. 
We'd failed the ski pass compatibility test—but there was still hope. Then the food came, and unfortunately for the future of our relationship, his dish was served with extra rice. Though he had already run earlier in the day, this rice snafu meant he'd have to go swimming after dinner to burn off the extra calories. I'd unknowingly set myself up on a date with a fitness fanatic—a common type in Boulder. The conversation moved to focus exclusively on the topics of muscles, protein, and #fitspo for the rest of dinner. From there I knew we would never be a fit (pass the burger and beer, please!). I left that night intent on clicking towards more carb-friendly pastures.
The second date was with Sam*, who ordered a calorically-packed beer but made me slightly nervous when he ordered nachos and told the waiter, "We're just grabbing snacks." Speak for yourself, I thought. Does anyone in this town eat?
Sam was the polar opposite of the traditional Boulder stereotype—he loves the indoors and reading, and has a Masters degree from Yale. This guy spoke to my nerdy, history major, Latin-studying self—he just had no interest in talking about skiing, hiking, camping, or most other things I do on weekends. The date was going well, but doubt nagged at me: I shouldn't be enjoying this! I'm in Boulder dammit—how can I date someone who doesn't spend every waking minute thinking about the outdoors? Though I was hesitant about his indifference toward discussing GoreTex and good backpacking routes, we made easy conversation for over three hours and he seemed endearingly enthusiastic about letting me introduce him to my favorite trails.  
Round three was with Adam*. We met at a local bar and settled into a food-drama-free meal of burgers and beer (finally!). He was an avid mountain biker with requisite scabbed knuckles; exciting stories of launching off trails; and three bikes, including a new fat bike, which he was religiously using throughout the winter. I chimed in with what I thought was my shared passion for bikes and hitting the open road in the summer. "Oh, road biking?" he said with a smirk. "Boring!" He went on to tell me how much I didn't know, namely that adrenaline-infused mountain biking is an objectively superior version of adventure. 
Outdoorsy snobbiness had reached new levels on this date. I headed home reminiscing about how just a few months before, I would have dated anyone who even knew what full suspension was. What was happening to me?
This grand experiment began in January and (perhaps shockingly) I've continued dating only Sam, the non-outdoorsy, nacho-eating scholar. I never went on a second date with John or Adam, and I even stopped using OkCupid after the third date with Sam. Somehow I found a match in the guy who has neither the same ski pass nor the same outdoor passion points as me. 
And it's working out great. I go outside with my friends and don't have to worry about the romantic implications of the inevitable end-of-the-day long underwear stank. We have a ton of common interests to talk about beyond the powder forecast, and, even better, he doesn't judge me for enjoying the wrong type of sports. I've realized that I still need the balance of the urban and the outdoors, even here in Boulder, and Sam is the perfect adventure buddy for new breweries, restaurants, and cultural events. It turns out that what they say is true: a girl just can't say no to excogitative vocabulary. 
*Names have been changed for obvious reasons.
Lead Photo: iStockphoto