Tough Love
I Hate Van Life. How Do I Tell My Parents That I Want Out?
I've lived in a van for a year. It sucks, and now I'm ready to change things up.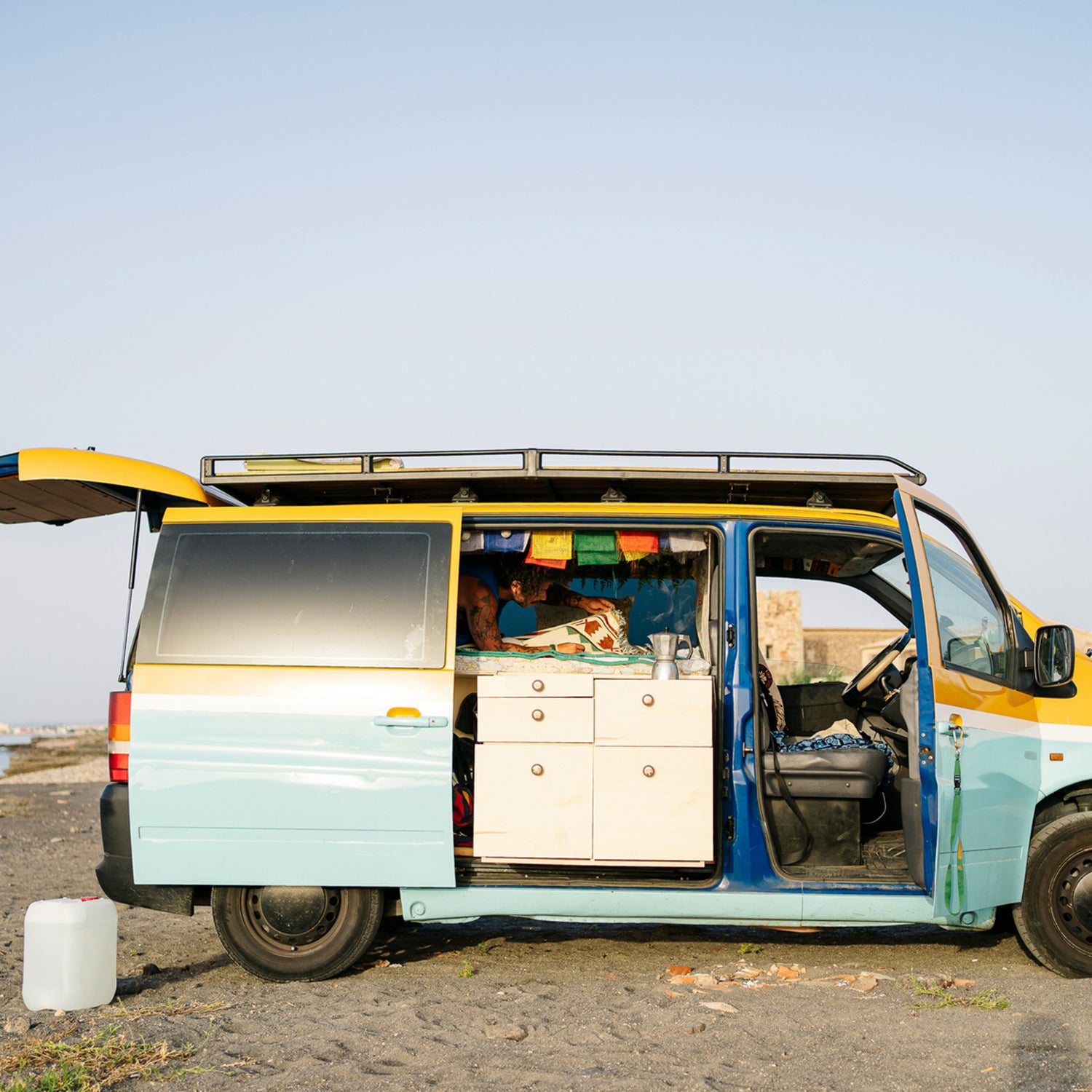 Javier Díez/Stocksy
Heading out the door? Read this article on the new Outside+ app available now on iOS devices for members! Download the app.
Welcome to Tough Love. We're answering your questions about dating, breakups, and everything in between. Our advice giver is Blair Braverman, dogsled racer and author of Welcome to the Goddamn Ice Cube. Have a question of your own? Write to us at toughlove@outsideinc.com.
---
Last spring I saved up, sold like half of what I own, and bought a used van. My parents are wonderful and helped me out by paying for some of it, and I assured them that this was what I wanted. Since then, I have been living in the van and fixing it up, mostly traveling around the West, and am coming up on one year with it. Now as summer is coming up again, and I'm making plans for where to go next, I almost can't bear to start another season in it. I like being able to travel, and I can luckily do my work from anywhere, but honestly the van stinks and is cramped and I am tired of practically living in a pile of my own laundry. I am also lonely and have not made as many friends on the road as I thought I would. But whenever my parents ask about it I say things are going great because I don't want them to feel bad after they helped me. How do I break the news that I want to change everything again?
You've lived in a van for a year, through ups and downs, and determined that it's not for you; it's not like you slept one night in it and then changed your mind. So this doesn't seem particularly flighty to me. It seems like you've had a yearlong experience and learned more about yourself in the process. You (probably) can't change the fact that you don't want to live in a van anymore, but you can demonstrate to your parents that you're honest, grateful, and responsible as you move into whatever comes next.
Here's the thing: your parents probably didn't help you buy a van because their dream is for you to live in a van. They did it because they wanted you to be happy, and to have what you need to grow and thrive. In fact, they might even be relieved to hear that you're thinking of moving to non-wheeled housing. So I think your responsibility to them is less about how you break the news that you're planning to change your life, and more about how you actually change it. That's what they'll want to see.
Try to make a rough plan for the future, or at least narrow down some realistic ideas, before talking with your parents. They'll be curious about what comes next—and reassured if they can see that you're being thoughtful and financially responsible. Since you've been fixing up the van, and car prices are high, it may well be worth more than it was when you bought it. Are you open to selling it? You could use the money to get settled in a new environment, and even offer to pay back your parents' gift. Or could you rent the van to others who want short term adventures? Where are you thinking of settling down? Will you need a different vehicle? You don't need to know all the answers, but it will help if you can show that you've thought about the questions.
I don't think you need to tell your parents all your gripes about van life. For one thing, at least some of the challenges it entails are fairly clear from the outside; it doesn't take a genius to guess that living in a small-ish vehicle could be difficult. But you should have an explanation figured out for why you want change, especially if you've been suggesting to them that everything is absolutely perfect, and it's nice if that explanation doesn't hinge on van life having made you utterly miserable. What are the positives that you've enjoyed in the past year? Freedom, flexibility, the culmination of a longtime goal? Be sure to mention those to your parents—it may be a nice reminder for yourself, too, and you'll probably think more fondly of this whole experience once you have clean laundry, a place to stand up straight, and a little distance. Focus on the fact that you're moving toward what's next, rather than moving away from something aversive: "You know, I've loved X and Y about van life, and I'm so grateful that I've gotten to have this experience, but after a year I think I'm ready for Z."
And in the future, since you're close with your parents, don't be afraid to keep them in the loop, even when things aren't perfect. They know life is messy; I'm sure they've been through plenty of adventures and misadventures themselves. They might even have some great advice for you along the way.
Lead Photo: Javier Díez/Stocksy
Trending on Outside Online