No, Herschel Walker, We Don't "Have Enough Trees Around Here"
Blasting the Inflation Reduction Act on Sunday, the GOP nominee for a Senate seat in Georgia said, "A lot of the money is going into trees. Don't we have enough trees around here?"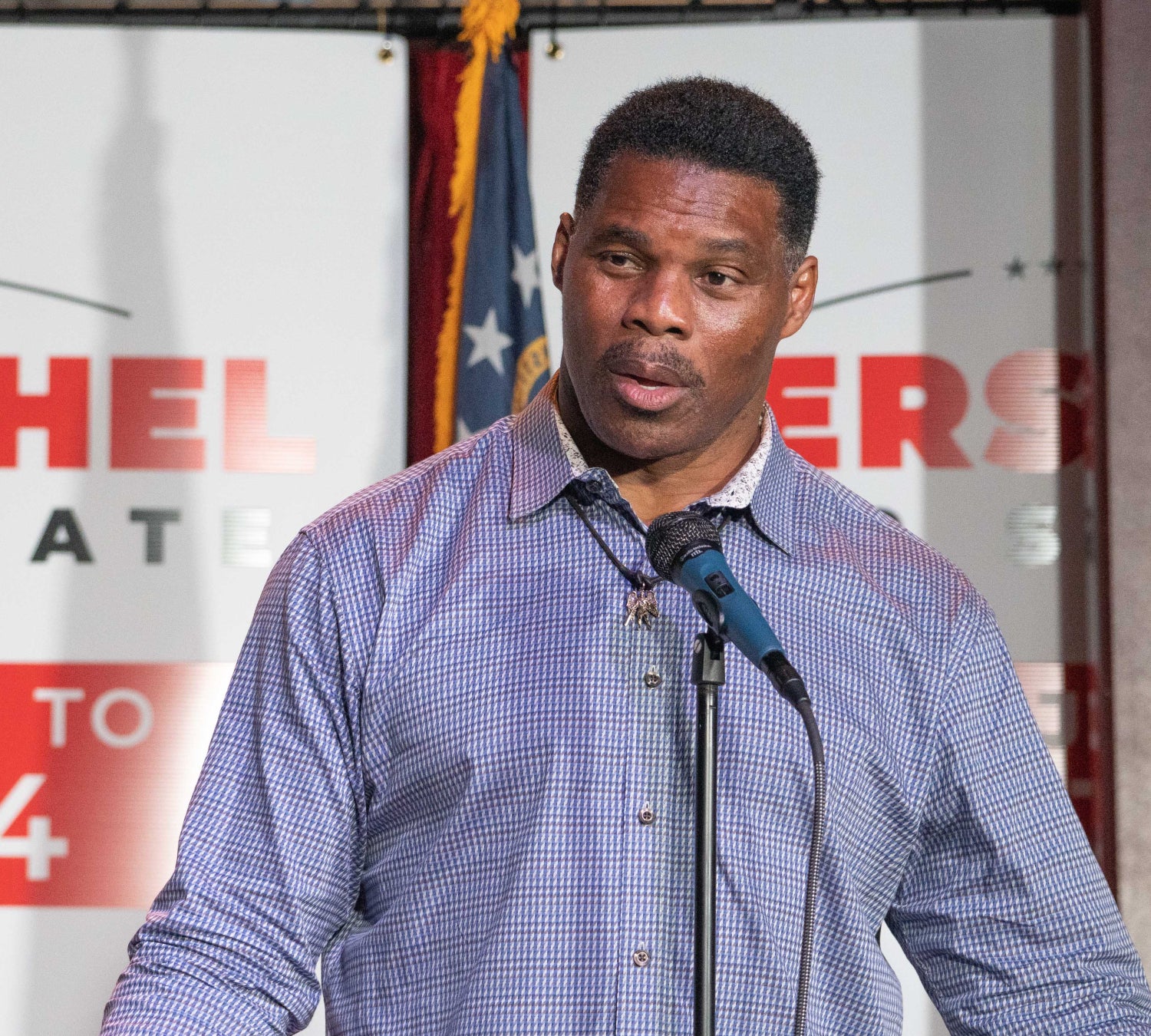 Megan Varner/Getty Images
Heading out the door? Read this article on the new Outside+ app available now on iOS devices for members! Download the app.
Paging the Lorax—Georgia GOP Senate nominee Herschel Walker apparently has an ax to grind with trees.
On Sunday, Walker criticized President Biden's Inflation Reduction Act to a crowd gathered in Sandy Springs, near Atlanta, and said that his beef was with the bill's emphasis on greenery. "They [Democrats] continue to try to fool you that they are helping you out. But they're not," Walker said, according to the Atlanta Journal-Constitution. "Because a lot of the money is going into trees. Don't we have enough trees around here?"
Walker doubled down on his comments Monday night.
"Yes, you heard me right," Walker tweeted, saying President Biden and his Democratic opponent in November, Senator Raphael Warnock, "are spending $1.5 billion on 'urban forestry' and raising taxes on those making under $200k to pay for it."
The Inflation Reduction Act sets aside $1.5 billion for the U.S. Forest Service's Urban and Community Forestry Program, which aims to plant more trees and lower energy costs.
It's true that Americans with incomes below $200,000 will pay nearly $17 billion in combined additional taxes in 2023, according to an analysis of the IRA by the Joint Committee on Taxation. But a group of former Treasury secretaries from both Democratic and Republican administrations argue that financial benefits of the legislation—"from reducing deficits, from bringing down prescription drug prices and from more affordable energy"—outweigh the costs.
But, back to Walker, the former NFL running back-turned-politician. Whatever your views are on tax burdens, America really doesn't have enough trees, especially where the majority of people live.
Urban and community areas in the U.S. lose approximately 36 million trees a year, according to a 2018 U.S. Forest Service study, which found the losses have been more pronounced in cities. That lack of tree cover leaves pavement exposed to the sun, creating an "urban heat island effect" where some parts of town are five to seven degrees warmer than others. Lower-income residents and people of color are more likely to live in these hotter areas with fewer tree canopies, an issue the law seeks to address.
And a new study published today in the journal Plants People Planet found that as many as one in six trees in the contiguous U.S. are at risk of extinction. So, the outlook for trees seems pretty bleak right now. Maybe it's worth shelling out some cash on the organisms that filter our ever polluted air and provide us shade in an increasingly warming world.
Then again, perhaps Walker isn't exactly the man to look to on addressing climate change. According to Georgia Public Broadcasting, he has repeatedly claimed there's no use in combating air pollution, since "bad air" from China and India could "float back over" to the U.S.
"The thing about air, if you don't control the air, the air just blows and all that," Walker said at a campaign event in March.
Lead Photo: Megan Varner/Getty Images
Trending on Outside Online