The New Icons
The Trailblazers: Morgan Dixon and Vanessa Garrison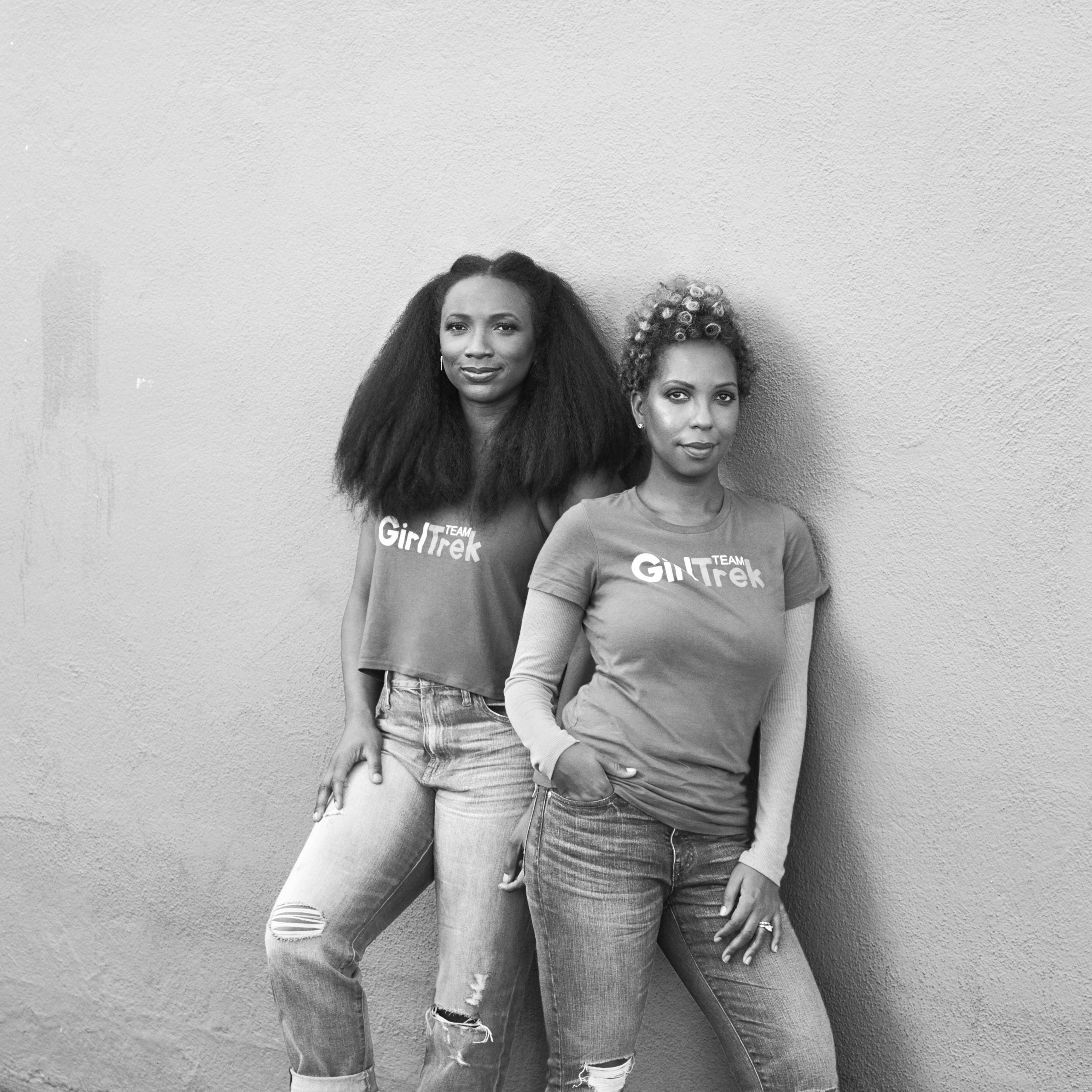 Heading out the door? Read this article on the new Outside+ app available now on iOS devices for members! Download the app.
"There's a question that we have to ask each other as women, and black women in particular," Morgan Dixon says. "Are you worth 30 minutes a day?"
When Dixon cofounded the Washington, D.C., nonprofit GirlTrek in 2012 with Vanessa Garrison, the two had only one goal: to get women to walk for 30 minutes each day. Now nearly 100,000 walkers strong, GirlTrek is a forceful national health campaign.
The XX Factor Issue

Our special issue highlights the athletes, activists, and icons who have shaped the outside world.
Dixon and Garrison met while working at an investment bank during college. After graduating, they were balancing family life with hectic jobs in education and digital media, respectively, when they challenged each other to take half an hour each day for self-care. 
Though all are welcome, GirlTrek focuses on African American women, who are the highest-educated ­demographic in the U.S., according to the Department of Education, and also the least likely to spend their free time on physical activity. As Garrison and Dixon point out, that's because they're too busy juggling work, family, and community.
Eighty-two percent of African American women are over a healthy weight, and 44 percent have hypertension. Speaking about her own experience as the first member of her family to earn a graduate degree, Dixon says, "There's a lot of pressure on black women to stand up and really be contributing members of society. We're advocating for the church, we're at PTA meetings, so what looks like leisure time for most Americans ends up not being leisure time for us." 
GirlTrek has been endorsed by Michelle Obama's Let's Move campaign, and Dixon and Garrison say their mission resonates because they offer a practical way to get outside while respecting nonstop schedules. They focus on a major reason people form healthy habits—because it feels good. "If you look at decades of the conversation about health in this country, for women specifically, it's been, How do you look in skinny jeans? GirlTrek is asking, How do you feel? Do you have time for yourself?" Garrison says. "It's especially radical for women to talk about health in that way."
"We hope to model this for our daughters and change the very fabric of our families," Dixon adds.
The pair are unveiling a new goal for 2018: to have one million women pledge to get outdoors and prioritize their mental and physical wellness, if only for 30 minutes a day. Many GirlTrek participants end up trying new activities like hiking, mountain biking, exploring public lands, and planting rooftop gardens. "Joy is inception," Garrison says. "GirlTrek is fortunate to work with one of the most untapped resources in America: women who have made time for what lights them up."