Wildfires Are Destroying Our Air Pollution Gains
The new mega fires raging across the West are polluting the air above states like Montana, Idaho, and Wyoming the worst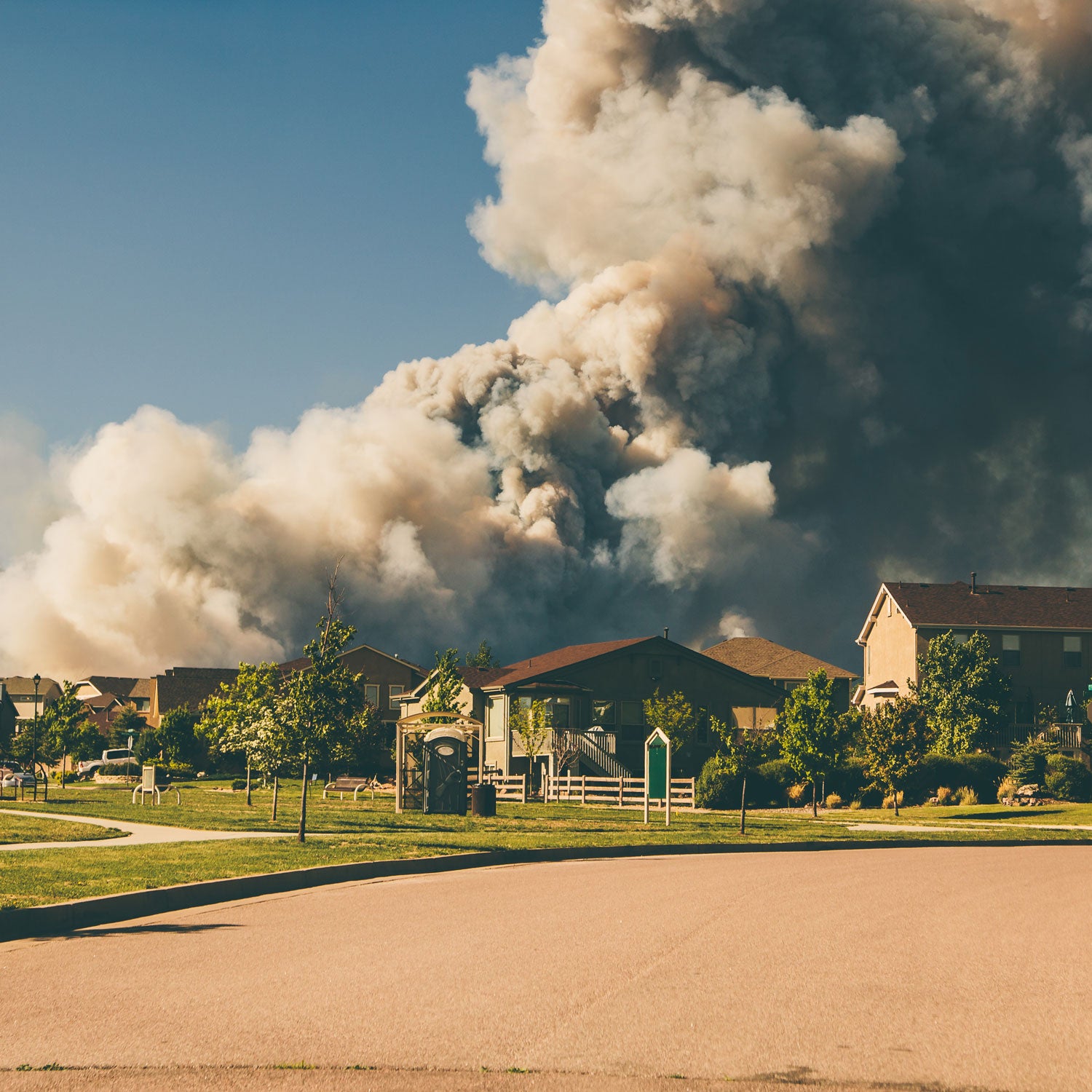 erick4x4/iStock(Photo)
Heading out the door? Read this article on the new Outside+ app available now on iOS devices for members! Download the app.
Americans today are breathing cleaner air than they have in decades. Our cars run 100 times cleaner than in the 1960s, and we burn less coal for power in favor of natural gas and renewables—changes with a huge impact on our health. But in areas across the West wildfires threaten to undo much of that progress.
Climate change has made the West hotter and drier, and that, combined with decades of fire suppression, has led to larger wildfires and a longer fire season. Between 1984 and 2011, in fact, the area burned in this region increased by almost 90,000 acres each year. These massive new fires are sending huge amounts of particulate matter in the form of noxious ash into the air, according to a study published Monday in the Proceedings of the National Academy of Sciences. And some of the worst affected areas are much of northern Utah and Nevada, parts of California and Oregon, and most of Idaho, Wyoming, and Montana.
"This is a more rural part of the country, but that area includes cities like Salt Lake City, Reno, Boise, and Spokane," says Daniel Jaffe, an atmospheric scientist with the University of Washington and one the study's authors. "There are a lot of people who live in the areas that are being affected."
To track trends in air quality, the scientists tapped into data from a series of monitoring sites, most of them located in national parks and forests across the U.S. They looked at levels of fine particulate matter—particles like smoke, metal, or organic compounds 2.5 micrometers or less in diameter—from 1988 to 2016. Pollution this fine often comes from smoke or burning fossil fuels, especially coal, so to differentiate the two researchers compared levels of carbon versus sulfur. Sulfur emissions—a main source of which is burning coal—went down across the states. But carbon—an indicator of wildfire—showed increasingly big, summertime spikes in the West.
They then measured the increase of carbon matter in the air during the worst 2 percent of days, because even such a short period is considered by the U.S. Environmental Protection Agency to have the potential to harm health. The impacts of particulate matter—including smoke—to our health are well-documented and include asthma, shortness of breath, and, as Jaffe puts it, "various assaults on our cardiovascular system, up to and including loss of life." Young children and the elderly are hardest hit, but at high levels it's bad for everyone, no matter the age, which is another reason why the increase during the typically most polluted days is concerning.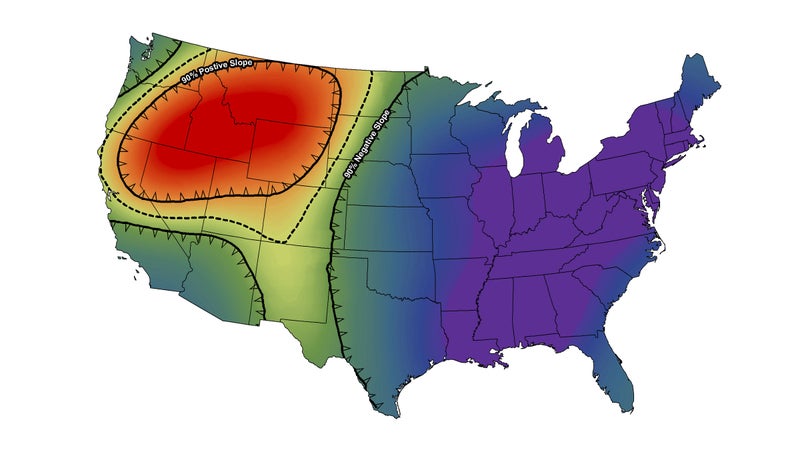 The study was focused on air quality up to 2016, but with last year being one of the worst wildfire seasons on record the amount of particulate matter in the air and the area impacted will probably have grown. According to climate models, this will all only get worse. While the U.S. has done a lot to limit particulate matter from burning fossil fuels, the country is still spewing a lot of greenhouse gasses into the atmosphere, which is speeding climate change. That, in turn, makes wildfires more severe.
"There have been a number of computer simulations on climate that predicted this—saying that in 2050 it's going to be hotter, there's going be more wildfires in the Western U.S., and we're going to have more smoke," says Jaffe. "Well, guess what: the future is here now."
Lead Photo: erick4x4/iStock
Trending on Outside Online