Bring Summer Camp to Your Own Backyard with These Games
We've evolved beyond croquet and badminton, and it's time to start acting like it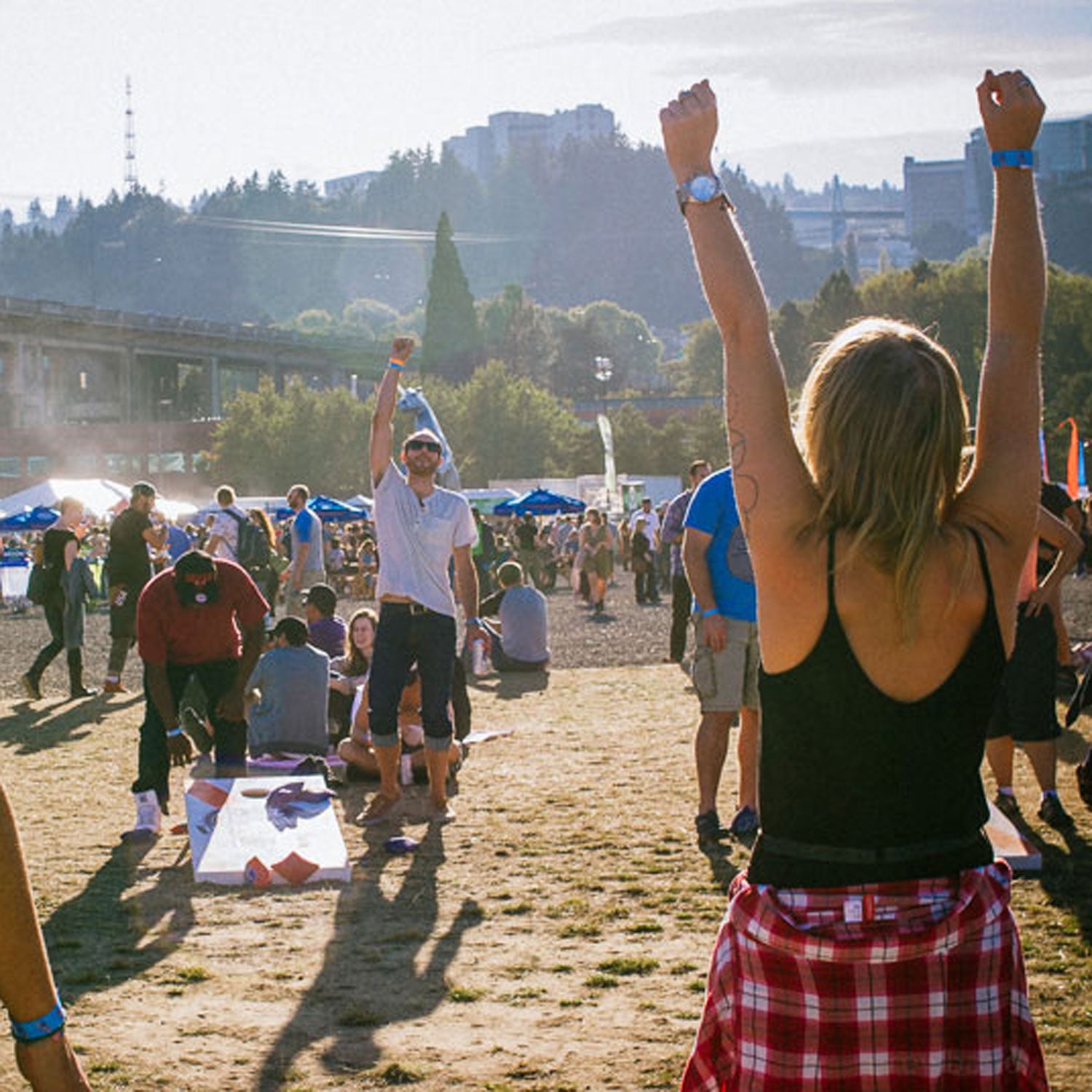 Drew Bandy/Flickr(Photo)
Heading out the door? Read this article on the new Outside+ app available now on iOS devices for members! Download the app.
Back when I was a teenager in Minnesota, some friends and I sat around a bonfire in somebody's backyard, exhausted after a long day of tallying the tents, tarps, and tomahawks in our scout troop's storage garage. We'd roasted our marshmallows and sung our songs, and the night seemed to be winding down when I asked if anyone wanted to play a game. One boy pushed for penny poker. Another suggested I Spy, which was so unappealing to the first boy that he stood up and threw an aerosol can full of bug spray into the fire. "I know a game," he said, as our hearts started to bounce in our chests. "It's called Run."
We all survived, for what it's worth, but sometimes I wonder how much easier our night might have been if we'd had a deck of cards handy, or even just a half-decent idea for a game. Croquet and lawn darts are perfectly fine pastimes, but they've had their day in the sun. To help keep your barbecues interesting this summer, we've collected a few (relatively) novel backyard games and activities that don't involve hurling shrapnel at your guests. If backyard games aren't your cup of tea and you prefer online casino games, our good friends at Stranieri have you covered with their list of the best online casino games for Italian players looking to add excitement to otherwise boring games.
Cornhole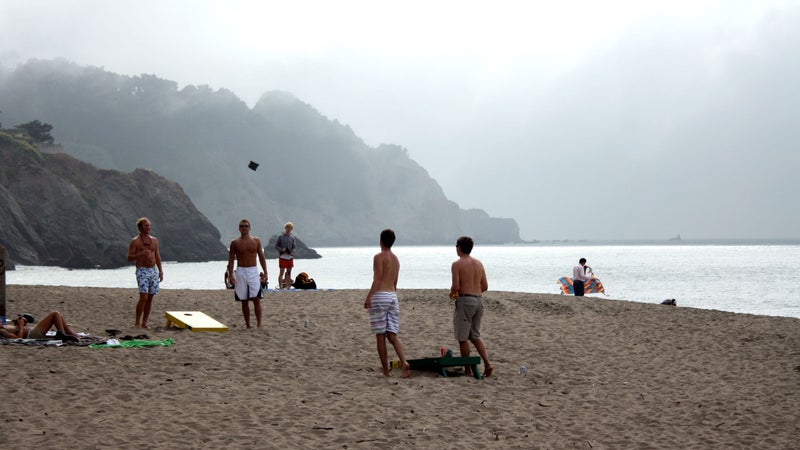 Cornhole, the unfortunately named game also known as beanbag toss or simply "bags," isn't exactly brand new, but it still has the sheen of youth thanks to its popularity among college students and the twenty- and thirtysomethings who miss their days on campus. The objective is simple enough: Throw your beanbags into a hole five yards away. Purists will want to make sure their bags measure six inches square and are filled with 14 to 16 ounces of corn feed, according to the American Cornhole Association. (The rival American Cornhole Organization, by comparison, is less picky about the material inside your bags. So go nuts.)
Spikeball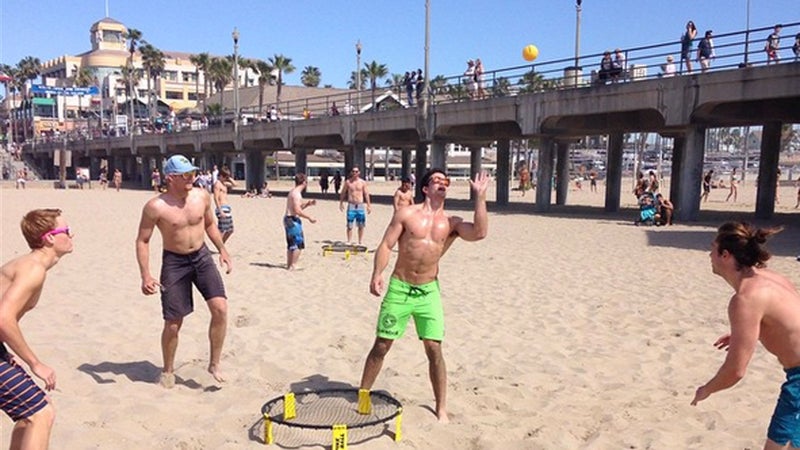 Spikeball came into the world as a 1980s children's toy, combining elements of volleyball and four square: Players are required to bounce a medium-sized ball off a small trampoline. The game never caught on in toy stores, but today it has found new life as an increasingly popular competitive sport, with tournaments coming up soon in 16 states. But just because you can play the game at a big beachside tournament doesn't mean it wouldn't also go over well in your own backyard. The official equipment is even starting to show up in sporting goods stores.
Slacklining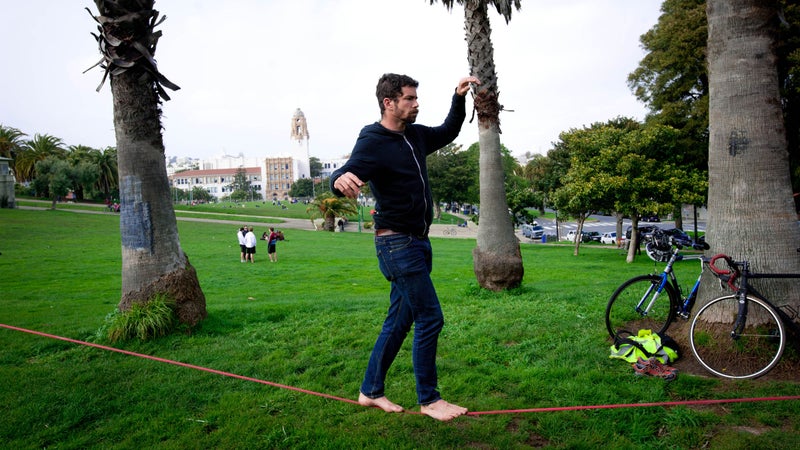 For those who can't wait until fall for The Walk—the Robert Zemeckis–directed film about Philippe Petit's famous high-wire walk between the towers of the World Trade Center—a summer's worth of slacklining awaits you. Petit practiced for ages on a slackline before attempting his stunt in New York, so you'll be in good company.
Giant Jenga, Giant Beer Pong, Giant Everything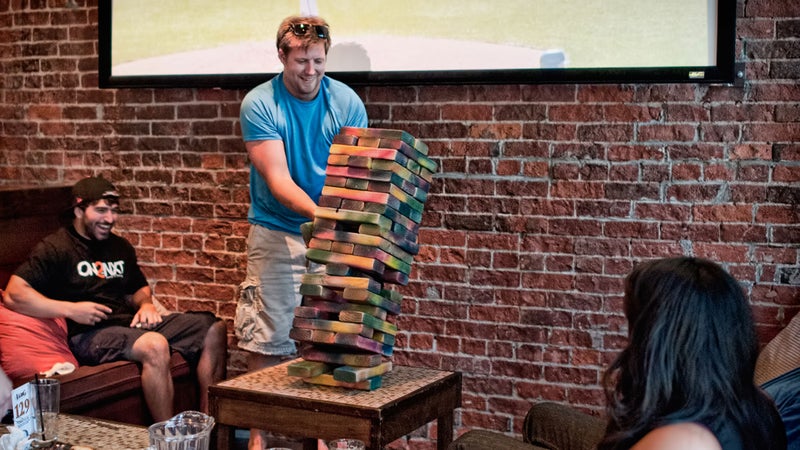 Anyone can drag a board game from their living room out into the sunlight. But DIY-minded players have gone one step further and created blown-up versions of their favorite games to take advantage of all the space outside. Why play beer pong with ping-pong balls and Solo cups when you can play it with beach balls and garbage cans? With some chicken wire, a few short poles, and a bunch of balls, you've got giant Kerplunk. Chop up a few two-by-fours and you've got giant Jenga—although to be fair, Hasbro, which owns the rights to Jenga, actually sells giant blocks of its own.
Glow-in-the-Dark Ring Toss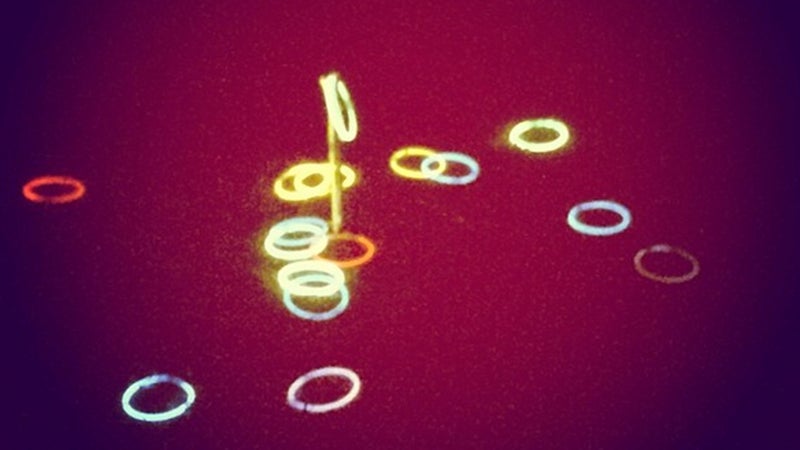 Ring toss may sound pretty tame, but glow-in-the-dark ring toss is the perfect low-energy activity to keep a lawn party going after the sun sets and you begin to realize just how much potato salad you've eaten. Even with the phosphorescent glow, the surrounding darkness adds a little challenge, as does your food coma and the beer you might be holding while you play. You can buy premade kits, like this one from Windy City Novelties ($4), or assemble one yourself from glow sticks. In retrospect, this would have been the perfect distraction on that night with my fellow boys-will-be-boys scouts.
Lead Photo: Drew Bandy/Flickr