How to Set Up Your Outdoor Kitchen
Your grilling success is directly proportional to your ability to organize. Here are tips and tricks on how to set up a functional outdoor cooking station.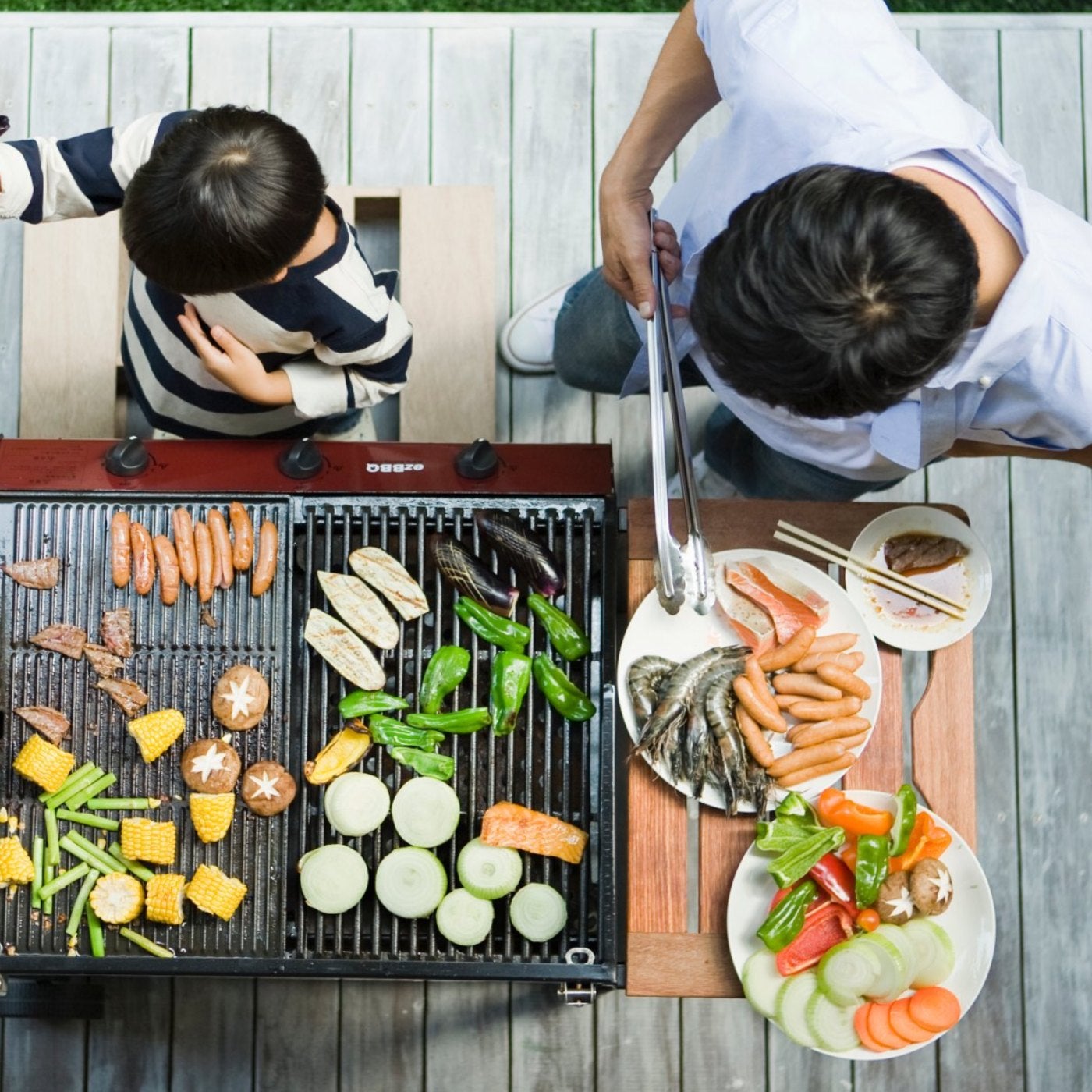 Getty, Michael H
Heading out the door? Read this article on the new Outside+ app available now on iOS devices for members! Download the app.
Ahhh grilling season. Cooking over an open fire is the best way to prepare food—unless you're the hurried host, running back and forth between the grilling station and the kitchen for the kebabs and burgers, the cutlery, the drinks, and the condiments. Enter an outdoor kitchen set-up.
While that may sound overwhelming, to shine at cooking outdoors, all you need are a few simple pieces of equipment and some organizational know-how. Your outdoor cook space need not be fancy, and keeping it simple and clean will allow you to focus on the essential elements of taste and heat.
"Taking the time to create an organized station near your grill will minimize the need to keep running iCndoors and help you stay focused on the most important task—cooking a delicious meal," says Dan Zuccarello, executive food editor of Cookbooks at America's Test Kitchen. The magazine and publishing house just released The Outdoor Cook ($29.99) this summer and, in addition to more than 150 sure-fire recipes, it diagrams the ultimate grilling setup.
Since grilling begins with the grill, make sure to place it in a safe spot away from the house, overhangs, and enclosed spaces. Take heat and smoke into consideration and remove anything that's flammable (also keep a fire extinguisher within reach). Keep in mind that you don't want it too far away in case you do need to dash back into the house for extra ketchup, skewers, ice, or buns.
Favorite skewers: Williams Sonoma Stainless Steel Skewers, $49.95
Absolutely essential is a table that provides extra room to prep your food, store grill accessories, and present serving items like trays, dishes, condiments, drinks, and more. "A sturdy, portable table gives you a dedicated place to prepare food that's separate from where you'll be eating. Make sure it's big enough to allow you prep space as well as storage space," Zuccarello says. "My setup changes based on what I am grilling but I always include a small cutting board for any last-minute ingredient prep, a container to hold my cooking utensils, and a sheet pan to hold the recipe components."
Favorite cutting board: OXO Good Grips Plastic Carving & Cutting Board
After setting up the table, make life easy on yourself and carry dishes, grilling tools, drinks, etc. on sheet pans or in baskets. That tactic has dual functions, as it keeps you from running back and forth for supplies while also keeping things organized in the moment. In addition, to avoid cross contamination, make sure you have a clean pan, platter, or cutting board for items coming off the grill. If you live in an area with a lot of bugs, don't forget to cover sheet pans and platters with mesh food tents.
Keep raw meat and other foods cool with a conveniently stashed cooler. If it's big enough, it can also hold cold drinks for the cooking crew. Place the cooler to the side of the table or underneath if there's enough room to open the lid.
Likewise, a trash can (and a portable compost bin, if that's your jam) tucked under the table will go a long way in making cleanup easy. Zuccarello recommends "a wide-mouthed trash barrel makes an easy target for discards; a tight-fitting lid discourages flying pests and other critters."
If you're really agro, you can get a jump on cleanup by placing a small dish tub filled with soapy water at the end of the station (or on a separate side table). "[This] is a great place to stash grilling utensils when you're done with them. Soaking the used tools gives you a head start on cleanup," Zuccarello says.
Now, all your summer barbecue needs is a solid collection of recipes and a hungry crowd.
Lead Photo: Getty, Michael H