Sponsor Content: Plymouth Gin
Raise a Glass to Protecting Seagrass
Plymouth Gin is all about keeping our oceans clean and the martinis dirty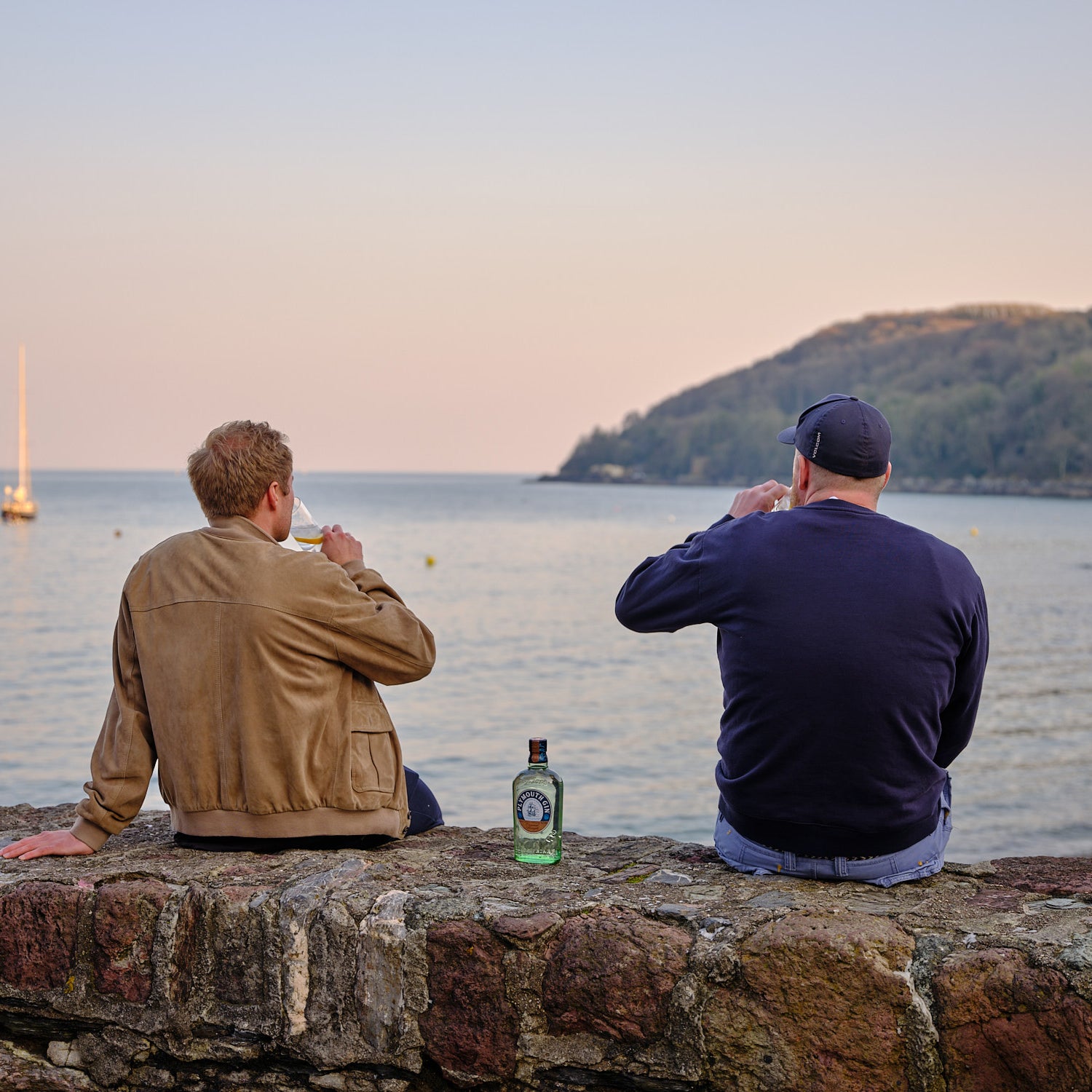 Plymouth Gin
The historic Black Friar's building sits in Sutton Harbor, on England's southern coast. Once home to a Dominican Order monastery dating back to 1431, the building now houses the Plymouth Gin Distillery—the oldest working gin distillery in England. Plymouth isn't just a moniker for the brand. The name is also a distinction for the style of gin unique to the region. Only gin made in Plymouth using the region's trademarked distilling methods can bear the name Plymouth Gin—à la tequila or champagne. The notably earthier flavor of Plymouth-style gin is derived from seven botanical ingredients: juniper, dried orange peels, cardamom, coriander seeds, orris root, and Angelica root. 
Plymouth Gin has been distilled here, at a site overlooking the sea, according to tradition since 1793. For nearly 200 years, no British Royal Navy ship raised anchor without a stockpile of Plymouth Gin aboard. Much like the iconic gin and tonic, the Plymouth story and the sea are inseparable. That's why Plymouth is partnering with the Ocean Conservation Trust to protect one of the planet's most vulnerable and most vital habitats—seagrass meadows.
A Healthy Planet Brought to You by Seagrass
Seagrass is the lifeblood of marine ecosystems. It's also helping to save our planet. The only true plant species to thrive completely submerged in the ocean, seagrass plays an important role in balancing mankind's carbon footprint. Like plants on land, seagrass absorbs carbon in the ocean. In fact, seagrass fields capture around 10 percent of ocean-based carbon. These underwater meadows are also highly efficient, taking in carbon 35 times faster than rainforests. 
The benefits to the environment speak for themselves. But there's a more immediate benefit to ocean conservation. Seagrass meadows protect coastlines from erosion and act as a natural nursery for fish and crustaceans. A single hectare (about 2.5 acres) of seagrass can shelter up to 80,000 animals, including endangered species. That's 40 times more marine life than seabeds without seagrass.
The Old Gin and the Sea
Avoidable human activity is responsible for most seagrass decline in recent decades. In partnership with the Ocean Conservation Trust, Plymouth Gin is helping to fund the protection of seagrass meadows in the UK's coastal waters. Preservation work starts with placing yellow buoys along the perimeter of the seagrass meadows to keep ships and other vessels from disturbing the grasses. Dive teams monitor these protected areas and document the regeneration process. To date, Plymouth has helped to preserve nearly 50 acres of seagrass meadows.
How You Can Help
As the Ocean Conservation Trust's main partner in the Blue Meadows Project, Plymouth is donating £1 (about $1.23) for every bottle of gin sold in the UK to help protect the waters that connect us all. "We're delighted to be supporting our neighbors here in Plymouth, the Ocean Conservation Trust, in this 'leave nothing but footprints' campaign," says Sean Harrison, master distiller for Plymouth Gin. "This campaign is the next step in our journey into ensuring sustainability is at the front and center of everything we do—with further activities and initiatives set to roll out in the coming months." Of course, you can also support the project directly by visiting oceanconservationtrust.org to donate and learn more.
---
Plymouth Gin is made according to the original recipe, which has been passed down verbally to every master distiller since 1793. The rich and smooth taste of classic Plymouth Gin is the result of a balanced blend of seven hand-selected botanicals.
Lead Photo: Plymouth Gin
Trending on Outside Online