The 6 Best Instant Coffees for Your Next Camping Trip
Are we in the golden age of instant coffee?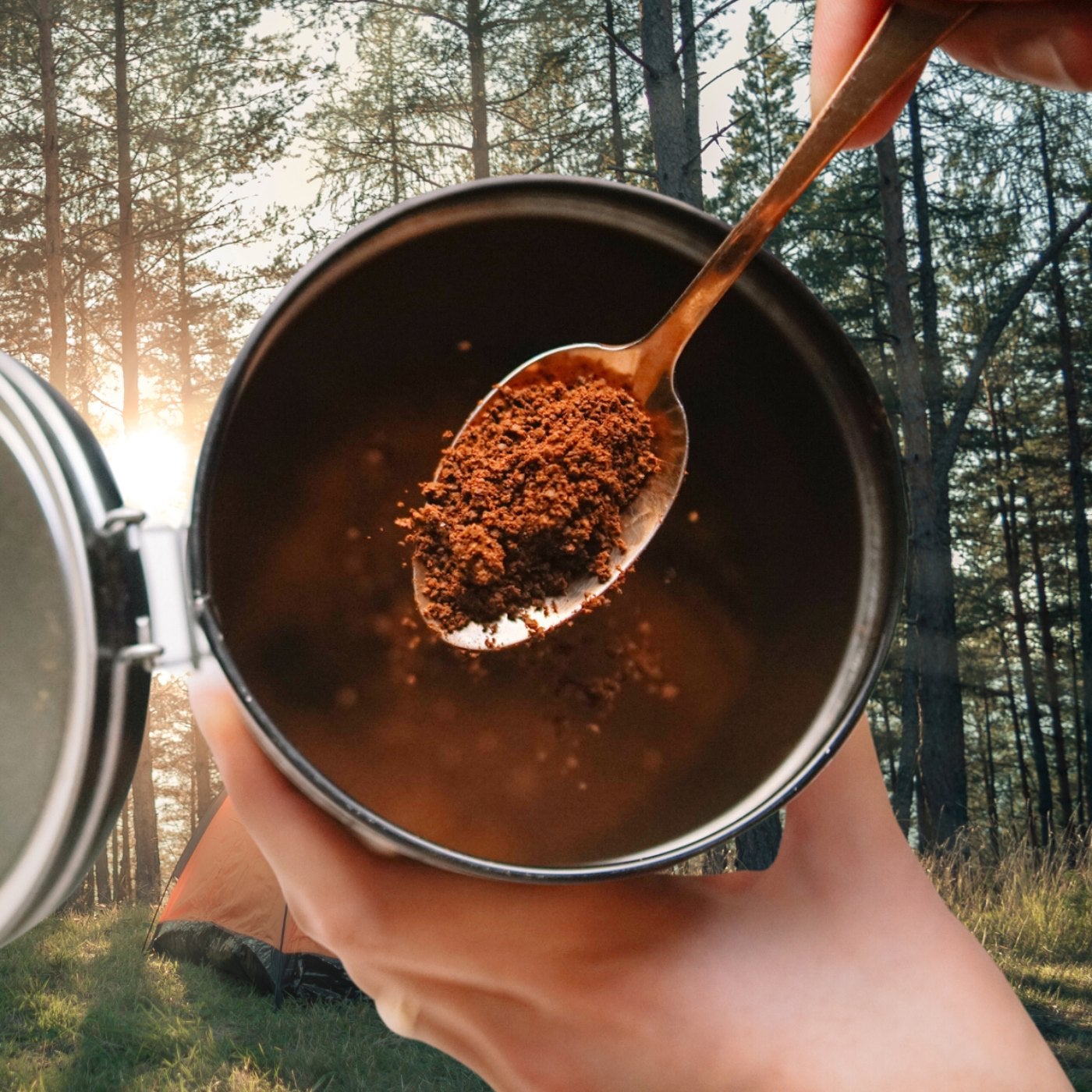 All Nea, Getty
Heading out the door? Read this article on the new Outside+ app available now on iOS devices for members! Download the app.
Making coffee is perhaps the most sacred camping ritual. This simple luxury adds magic to your already special backcountry morning. There's nothing like sitting back, watching the sunrise, and inhaling the crisp morning air with a mug of fresh brew.
That said, too often, I have lugged my Aeropress—a brilliant concept and product—into the wild, only to stare at it with brewing contempt as I foresee the faff that awaits me if I'm to get my caffeine hit. After fiddling with my stove in the cold and finding a comfy-ish spot to stoop, I just want my fingers to be warmed and my heart rate to accelerate without any unnecessary admin. And so, forsaking the Aeropress in my pack to allow for precious gnocchi/wine real estate, I've become an instant coffee* convert. So far, I've been relying exclusively on Starbucks Via (don't judge me), once a dominant force in the instant category. However, as boutiquey outlets are taking instant coffee to the next level, I'm delighted to say that is no longer the case.
*In case you've been living under a rock, instant coffee is basically dehydrated or freeze-dried coffee that's "reactivated" by water. It's the perfect enabler for those of us suffering caffeine addiction in an age where convenience is king. 
While warming up for a summer of backcountry adventures, I tried a variety of instant coffee offerings to determine which ones are the tastiest, and those that might have you running to the outhouse. For consistency, I made each with 10 ounces of water and tested them all without milk, cream, or sugar. Despite instant coffee's predisposition to be terrible (after all, its production process usually involves cheap beans, mass brewing, and bulk dehydration), gone are the days when instant grounds were merely a means to a caffeinated end. I'm happy to report that I've found six standouts that are here to be enjoyed, not endured.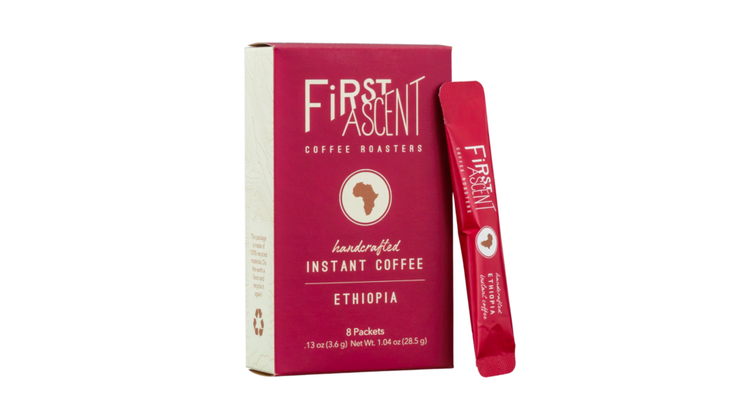 First Place
First Ascent Ethiopian Blend, $19.99 for a pack of 8
This bright and brilliant coffee is made by a specialty coffee roaster in the Rocky Mountains and it is the clear winner. This is shockingly good instant coffee with excellent strength and no bitterness. It felt full-bodied on the tongue and tasted like a true cup of joe—I'd drink this over my French Press at home any day. Even more impressive was the lack of telltale silty residue in the bottom of my cup. First Ascent's coffee is freeze dried in the same facility the beans are roasted, ground, and brewed. Its only real limitation is price and availability—it's not as widely available as the others (and not yet available in Canada for our friends up north).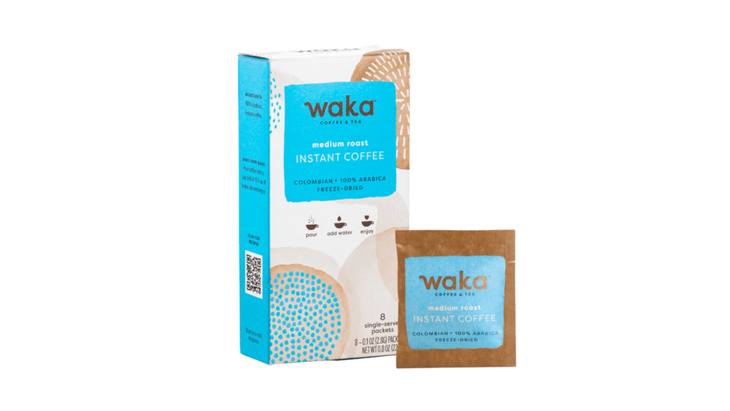 Runner-Up
Waka Coffee Colombian Blend, $11.99 for a pack of 8
I was immediately impressed with the variety from Waka Coffee. Of the five available (ranging from a medium roast Papua New Guinean to a dark Ethiopian), my favorite ended up being the Colombian medium blend. Other than First Ascent, Waka was the only other brand that truly didn't taste like instant coffee, rather it tasted like excellent diner drip coffee (which I love). This coffee would stand up well to milk, cream, and sugar, but is also excellent black. Even if you don't care about which instant coffee you're drinking, Waka donates 4% of its profits towards providing clean drinking to more than 26 countries.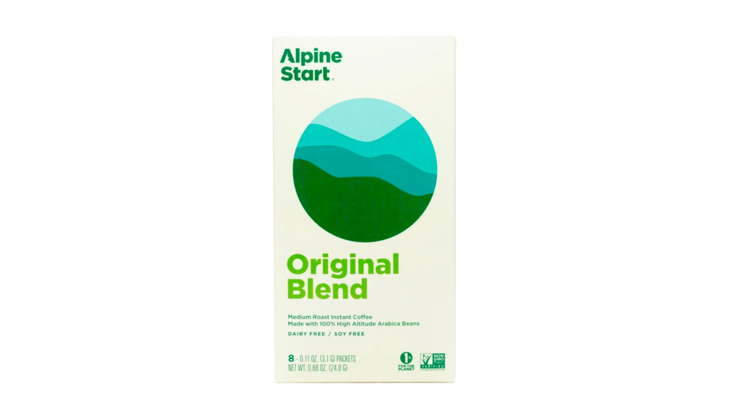 Honorable Mentions
Verve Coffee's Wilder Blend, $18 for a pack of 6 
In the Venn diagram between instant coffee and the real thing, Verve's Wilder blend sits firmly in the middle. While I wouldn't say that the "bright and juicy notes of pomelo are balanced with a sweet sipping experience reminiscent of peach tea," as the packaging promises, my cup offered richness and an excellent coffee drinking experience. Wilder will resonate well with those who crave knock-your-socks-off style coffee—and even so, there's an impressive lack of bitterness. This coffee would be perfectly complemented with cream, milk, or sugar but hits all the right notes black, too. 
Alpine Start Original Blend, $9.99 for a pack of 8
This was a solid, smooth, and well balanced cup of coffee. Alpine Start's Original had good strength, and while it had no notable flavor profiles, it also didn't offer any astringency. If you're someone who consumes coffee as fuel and cares less for complex tasting notes, this is the cup for you. I was also a fan of the instant Dirty Chai Latte, though I would have preferred it a bit sweeter, and those packets are about double the size and weight of the Original Blend packets. 
Four Sigmatic Think Organic Coffee, $15 for a pack of 10
Although Four Sigmatic was the weakest of all the instant coffees I tested, it boasted a tasty, earthy, flavor profile that I enjoyed. It's the perfect blend if you want to consume cup after cup without risking a sprint for the outhouse. As a bonus, the ingredient list includes functional mushrooms like lion's mane and chaga for enhanced mental focus.
Trader Joe's Instant Coffee, $1.99 for a pack of 10
As with most things TJ's does, the grocery chain also does instant coffee well. This cuppa is not only well priced, it's also great for when you want something a little naughty on the trail. These 3-in-1 packets of cream, sugar, and coffee are a smooth and delicious treat for your camp mornings. They don't pack the same caffeinated punch as the other instants in this category, but they are a pleasure nonetheless. 
Lead Photo: All Nea, Getty
Trending on Outside Online