Everything You Need to Know About Irish Whiskey
Ireland's whiskey scene is having a massive revival, and that's great for us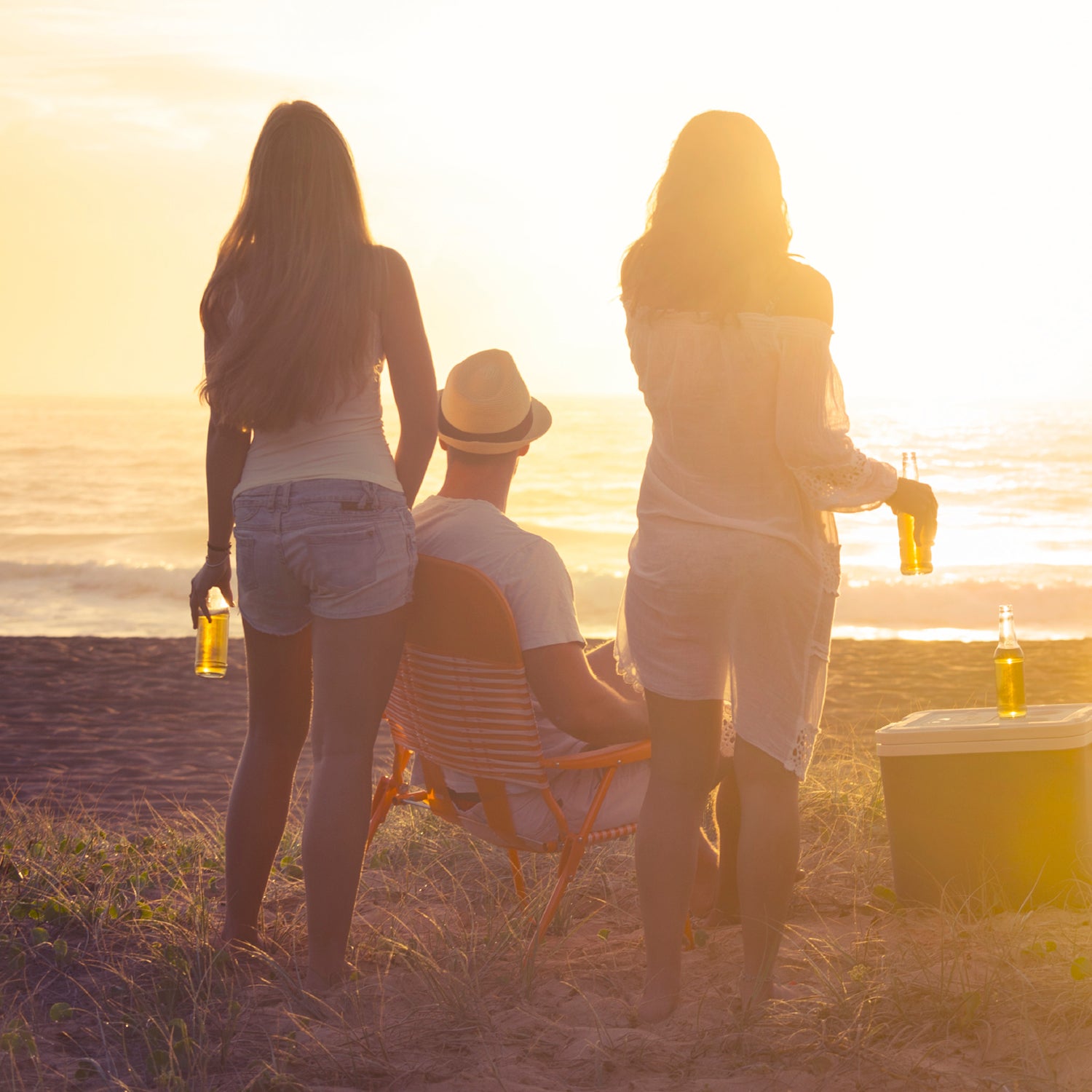 Heading out the door? Read this article on the new Outside+ app available now on iOS devices for members! Download the app.
If you're over the age of 24 and still drinking green beer for St. Patrick's Day, we need to talk.
Seriously, green beer is the pukey-green swath that the rainbow of bad decision-making is built on—and there is no pot of gold at the end of any night starting with green beer. I mean, there's a pot, but it's porcelain, not gold.
What you should be drinking is Irish whiskey. Everyone else is. According to a 2014 report, Irish whiskey is actually the fastest growing spirit category in the U.S. And there's so much more to the category than just Jameson, Irish coffees, and Irish car bombs. Here's how to look like a complete Irish whiskey aficionado this St. Patrick's day.
Step One: Know The History
There's a reason we all grew up watching our fathers and grandfathers drink Scotch and not Irish whiskey. Essentially the luck of the Irish hasn't been so great from a whiskey perspective. The industry has had one setback after another—beginning with the Irish Temperance Movement of the 1830s. "On April 10th, 1838 a capuchin friar, Fr. Theobald Matthew, turned people against what he perceived as the 'demon drink,'" says Danny Fagan, Brand Director for Castle Brands' Irish Portfolio, which produces Clontarf and Knappogue Castle Whiskey. "In just five years, over 5 million people of a population of 8 million Irish citizens had taken what was called 'the pledge.'" The direct result of "the pledge" was 20 of Ireland's best distilleries closing their doors.
About the time things were starting to get going again, the Irish War of Independence happened, once again stopping production. Then, just a decade later, the Economic Trade War with the British further hobbled the just-recovering industry. So when thousands of Americans arrived in Europe to fight Hitler, "the only kind of whiskey you could get was Scotch whiskey," says Stuart McNamara, the Dublin-based whiskey writer behind IrishWhiskey.com. "The soldiers learned to drink Scotch whiskey and brought it back to the states with them."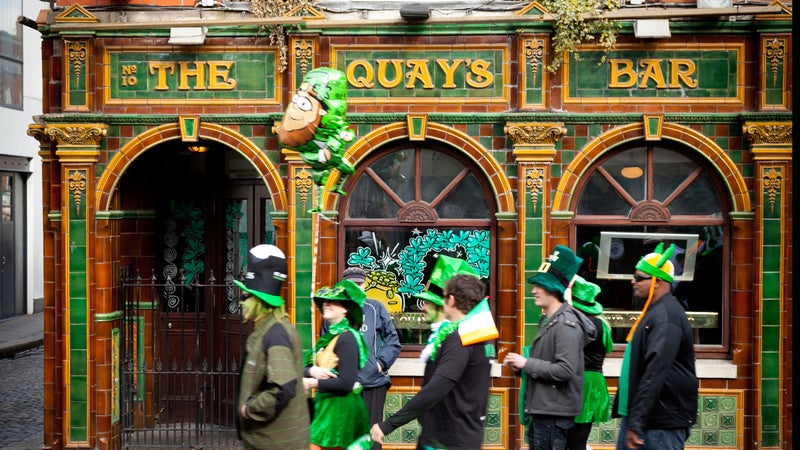 Step Two: Know The Scene
Like America, Ireland is having a bit of a craft resurgence with several new distilleries opening up. There are still only about ten distilleries, but there are lots more brands being produced at those distilleries. (The American idea of producing more than one brand at a distillery is not at all unusual in Ireland.)
"The number of varieties of Irish whiskey which are starting to hit the U.S. market are phenomenal," says Fagan. "From Single Malts with different barrel finishes to single pot still Irish whiskey, there is a growing demand for unique whiskeys."
A fair amount of Irish whiskey is actually owned by international companies, but both Fagan and McNamara say it doesn't seem to be harming quality. "When I visit these distilleries there no sense of a multinational company being involved. Of all the 10 people working there—from the distiller to the person doing marketing and distribution—they're all Irish. It's all being done the traditional way," says McNamara.
Step Three: Know What You're Tasting
Irish whiskey doesn't have the same smoky flavor that some Scotches have. Drying barley over peat fires causes the smoke flavor in many Scotch whiskies, and that's not traditionally done in Ireland. Instead, Irish whiskey tends to have a lighter flavor. "It really is a spirit that's good when it's drunk on its own," says Tony Abou Ganim, a globally renowned spirits expert and mixologist.
Like Scotch, single malt is a common term in Irish whiskey, but another type worth trying is single pot still whiskey. This variety uses a mix of both malted and un-malted barley. (Single malt uses just malted barley hence the term single malt.) Describing the beauty of a single pot still whiskey, McNamara says, "It's not just about the nose, it's about the flavor the taste; it's not to be mixed with lemonade or Coca Cola." (Or coffee or Irish car bomb ingredients, or, well, you get the idea.)
Step Four: Try Something Beyond Jameson
"Jameson has practically become the generic term for Irish whiskey," says Abou Ganim. "It's like Patron. I once had a guy walk in and order Patron. I said we were out of the one he wanted, but offered him another similar tequila. He said, 'I don't want tequila, I want Patron.' I think Jameson has done that to the Irish whiskey category."
Now, to be clear, Abou Ganim likes Jameson. However, there's more out there. He suggests Green Spot and Red Breast as two of the best single pot still choices. He also recommends trying some of Jameson's extension products—particularly the brand's Select Reserve Black Barrel, which is aged in sherry casks and American oak barrels.
"I've never seen the selection of Irish whiskies that we have available today," he says. And that (along with not spewing the remnants of green beer into a gutter) is something worth drinking to this St. Patrick's Day.
Lead Photo: iStock