Hard and Fast Rules for a Summertime Asada
L.A. chef and cookbook author Bricia Lopez gives us the tips and tricks to a Mexican-style grilling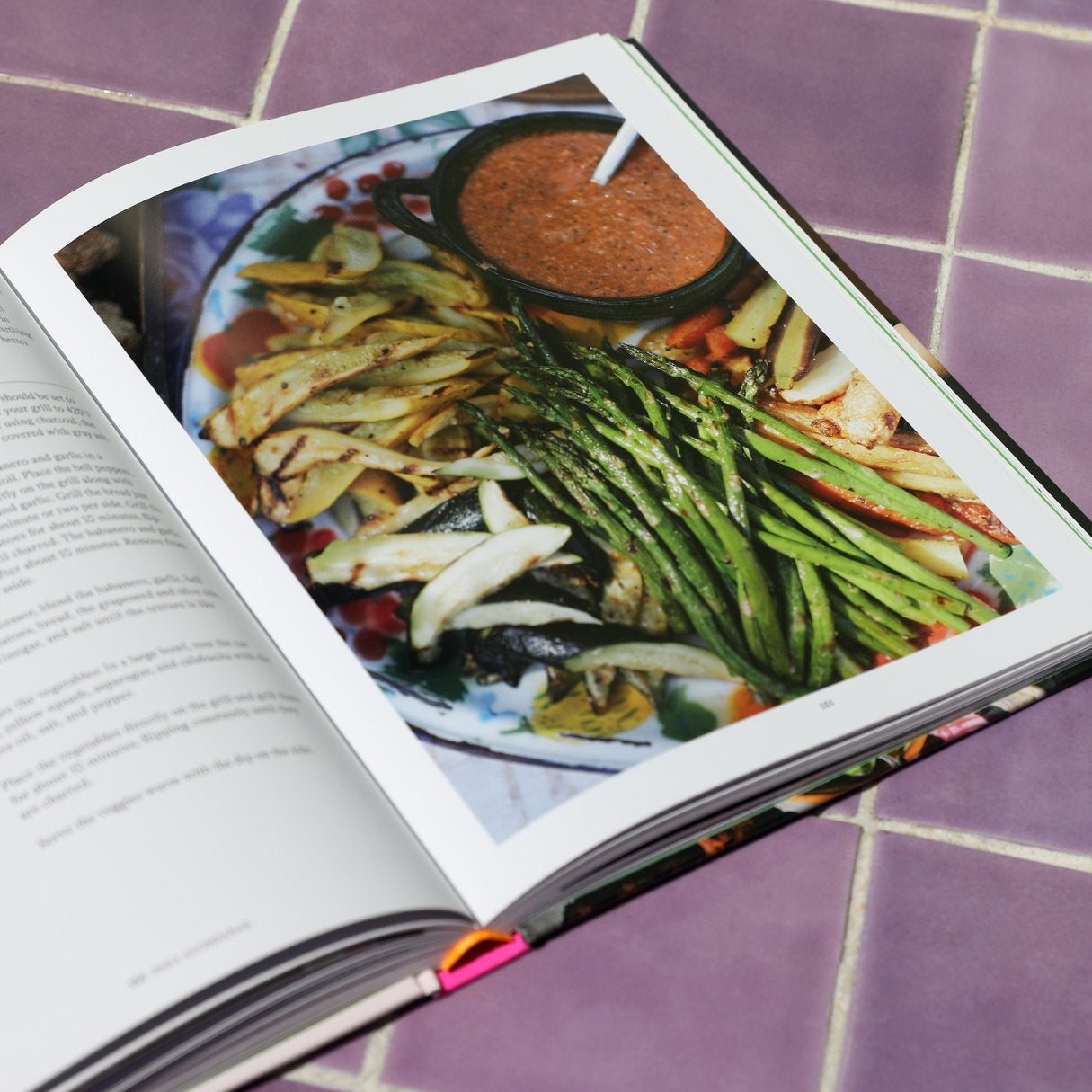 Quentin Bacon
Heading out the door? Read this article on the new Outside+ app available now on iOS devices for members! Download the app.
I'm calling it now: Asada: The Art of Mexican-Style Grilling (Abrams, $40, April 2023) by Bricia Lopez and Javier Cabral is the cookbook of the summer. Pick it up, read it cover to cover (yes, really), and step up to the grill.
In Spanish, the word "asada" simply means "grilled", and it extends far beyond the skirt or flank steak (typical cuts for carne asada) you likely associate it with. Lopez, whose restaurant Guelaguetza is an L.A. Oaxacan staple, includes recipes for those cuts, of course, but also for chicken, pork, fish, and veggies. But the book covers so much more: Asada conveys a lifestyle.
"Asada is gathering, it's entertaining for a crowd, it's 100 percent the essence of friendship and family," Lopez explains. And isn't that what summer—and the backyard—is for?
Envision a big table with a tantalizing spread that includes platters of grilled meat and veggies, pots of slow-cooked beans, bowls of fresh salsas and fluffy rice, and piles of warm tortillas. At its core, it's the ultimate taco bar. "It's familiar," Lopez says. "Asada is chill, it's not fine dining. It's super approachable."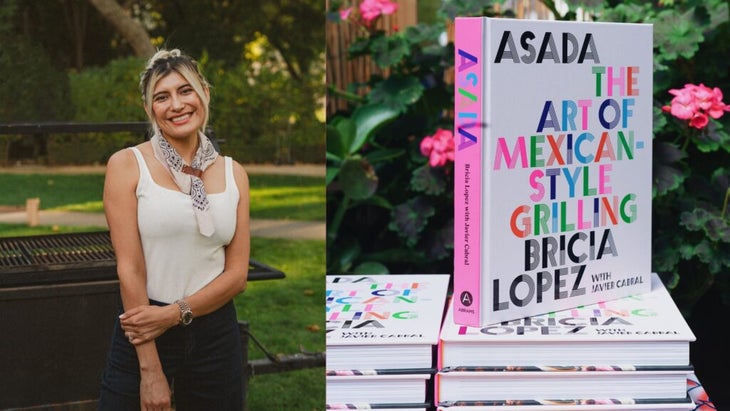 There are a few hard and fast rules, though:
1. No pre-shredded cheese should ever grace the table. "It's never worth it," Lopez says. Instead, check out her quick guide to Mexican dairy, which runs from the versatile queso fresco to the lesser known, ricotta-esque requesón.
2. No asada is complete without charred green onions. "They are the MVP of asada," she declares. "They are sweet, charred, smoky—they add bite to any meat you have. Chopped up, they're almost like a condiment."
3. Mexican limes are the way to go—if you can find them. "They're very small and round and I like them because of their acidity," Lopez explains. "They're very sharp but with a hint of sweetness."
4. Your local carniceria is your BFF. Don't have time to marinate that steak or chicken? Or suddenly have more people coming over than you thought? "Visit the carniceria! My book is for everyone to create their own flavor but you can also go to carniceria and grab cuts of meat," Lopez says with a smile. "It's about being forgiving with yourself."
5. Sparkling mezcal water is the holy grail. "We're living in a time where you go to any restaurant and the cocktail menu has a lot going on with a lot of ingredients," Lopez says. "I think people forget that all you need is a little acidity and a little salt. Lime and salt enhances mezcal—stick to the basics."
On that note, Lopez says that if you don't have time or the wherewithal for a full scale asada with dozens of guests and just as many dishes, she recommends concentrating on these three elements: "You need tortillas, a protein (the clásica is probably my favorite recipe, but the arrachera verde is so good), and salsa (any of them!)." Pair all that with sparkling mezcal water—and poof, you've got a backyard bash.
Lead Photo: Quentin Bacon