Sponsor Content: HYDRO FLASK
Our Five Favorite Summit Beers
Here's what to drink once you've made it to the top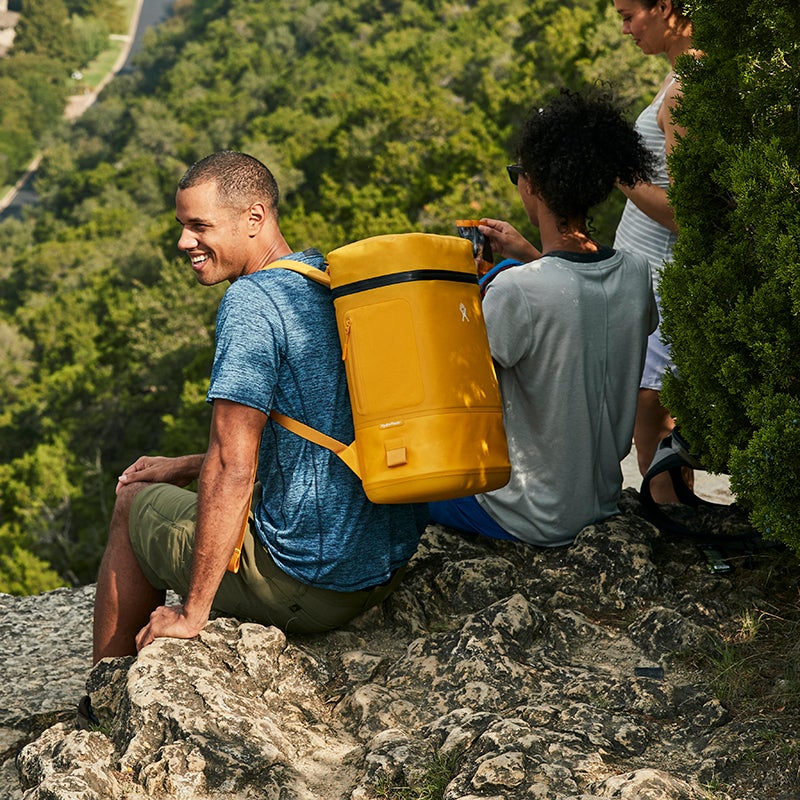 The best way to celebrate reaching the summit? With a locally sourced adult beverage, of course. And when your beer is tucked safely inside the Unbound Series™ Soft Cooler Pack, it'll still be plenty cold, making the victory toast that much more enjoyable. Here are our five favorite peak-and-beer pairings.
Grays Peak, Colorado: Rocky Mountain–brewed Coors Light shows up in lift lines for a reason: It's light and refreshing, and not too heavy or alcoholic—exactly what you're looking for atop this fourteener.
Mount Bailey, Oregon: Bend, Oregon–based Deschutes captured the spirit of the region with its Pacific Wonderland Lager, making it the perfect reward for this rugged and classic Northwest hike. It's sessionable, but appropriately hopped up for the PNW.
Disappointment Peak, Wyoming: There's nothing dispiriting about reaching the apex of this tough 12-mile hike. Take in the views of nearby Grand Teton, looming directly above you, and the valley below with a Your IPA from Melvin Brewing, based just downvalley in Alpine, Wyoming.
Black Balsam Knob, North Carolina: A ten-mile round-trip loop gets you 360-degree views of the bald mountaintops above Asheville, the eastern headquarters of Fort Collins, Colorado–based New Belgium Brewing. It's the perfect locale for sipping a Voodoo Ranger IPA.
Bald Mountain (Uintas), Utah: It's only four miles roundtrip to a wide, rocky outcropping with expansive views, so grab a light bodied Uinta Golden Ale, brewed in nearby downtown Salt Lake City, and watch as the sun paints the nearby peaks in alpenglow.
Lead Photo: Ty Milford