16 Ways to Trick Out Your Truck or Bike and Hit the Road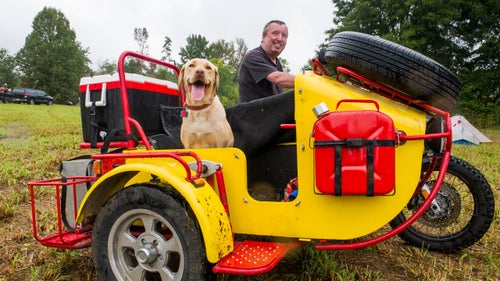 Last weekend, hundreds of Overlanders converged for the annual Overland Expo East at the Biltmore Estate in Asheville, North Carolina. These DIY adventure-travel enthusiasts spend their time and money outfitting off-road trucks and SUVs with state-of-the-art adventure and survival goodies, including rooftop tents, on-board solar, and axes. Lots and lots of axes. For three days, the car owners participated in clinics like "Machete Use: Maintenance and Safety for Overlanders" and navigated a muddy off-road course. Meanwhile, we ogled their drool-worthy rigs—from retrofitted ambulances to burly Subaru Outbacks. Here are some of our favorites.
Photo: Harold Zeller had this sidecar custom-built for his dog, Jake. It also has plenty of storage space for things like extra gas, water, and beer.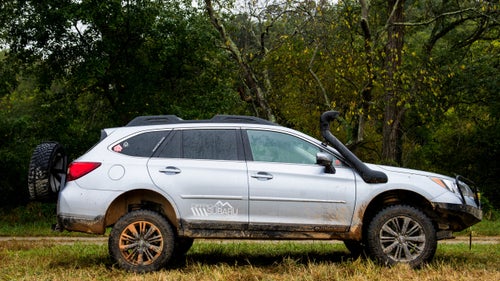 All-wheel-drive Subarus don't have the cachet of a Land Rover Defender, but Subie owners know their station wagons are capable off-road machines. Grant Wilson added a two-inch lift that beefed up the front and rear springs on his 2016 Outback. He also added a steel front bumper and custom rear bumper with a tire swing and Superwinch, plus a snorkel from an old Mitsubishi Montero. The result: the most badass station wagon we saw at the show.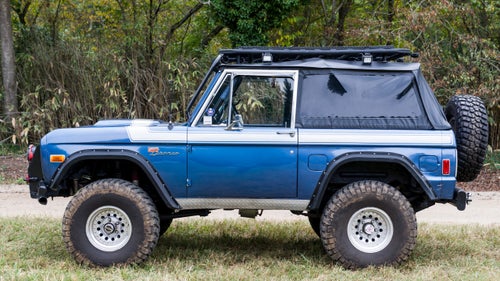 This year is the 50th anniversary of the Ford Bronco, and Paul Perry has been celebrating by taking his '77 Bronco to Overland events on the East Coast. He spent 21 years turning this rig into an off-road beast, adding aftermarket touches like a Warn full-float rear axle, Atlas 4-speed transfer case, a 4R70W overdrive transmission, custom steel bumpers, and a Warn 9000 winch.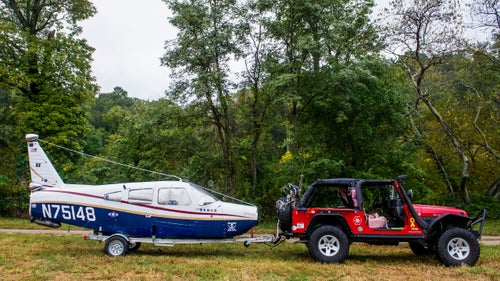 Timothy Hill wanted a trailer that his Jeep Rubicon could tow. Then he found this airplane, which had crashed near Miami, on Ebay. He ditched the wings, cut three feet off the tail, and spent a year building out the interior, adding twin-bed recliners, a fridge, a TV, hot water heater, and shower. He then welded it to an aluminum jet-ski trailer. The whole thing weighs 800 pounds.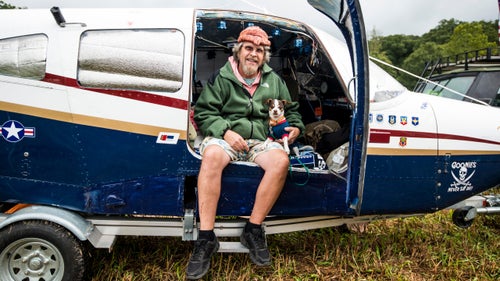 Timothy Hill in his airplane trailer.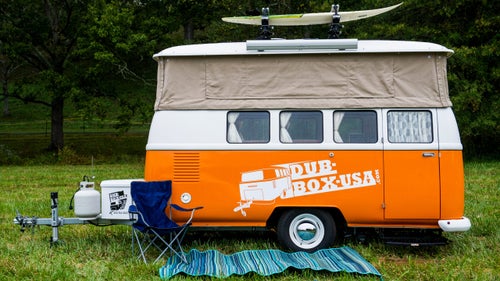 Want to live the van life without having the hassles of van life? Oregon-based Dub Box made a fiberglass mold of a '69 camper van to create VW-inspired trailers with all the trimmings of a Vanagon but none of the mechanical headaches.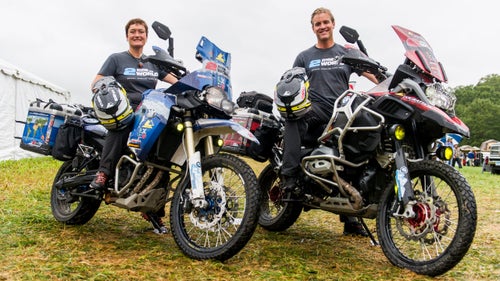 Off-road bikes are always a popular option at the expo (they get their own campground), and few people have spent more time on their bikes than Simon and Lisa Thomas, who've been riding around the world for 13 years straight. After three months of conversions, their BMWs (an R 1200 GSA and an F 800 GS) are fully custom, from the hubs to the seats.
The Tacoma is capable on its own, but this model, owned by Goose Gear, is made even better thanks to a Habitat camper shell with an aluminum, fully waterproof tent that folds open in seconds. Goose Gear also retrofitted the truck with a shower and sink fed by an onboard hot water heater, a foldout table and chairs, a toilet, and room to sleep three adults. They call it a five-foot RV.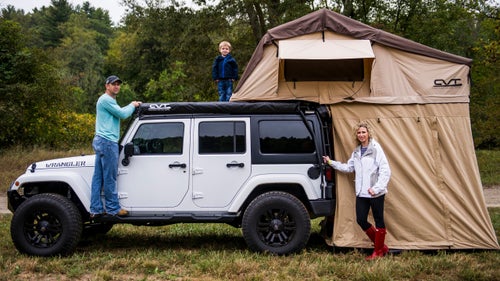 Jeeps can do things other off-road vehicles can't. Jason Ingle's Wrangler Sahara can do even more, thanks to its two-inch lift, on-board solar, and smart accessories like the ARB fridge. We like the Gobi Rack and Cascadia Vehicle Tent, which can slide into different positions on the rack. It's not finished yet: Ingle is in the process of building custom storage boxes from aircraft-grade aluminum for the back of the Jeep.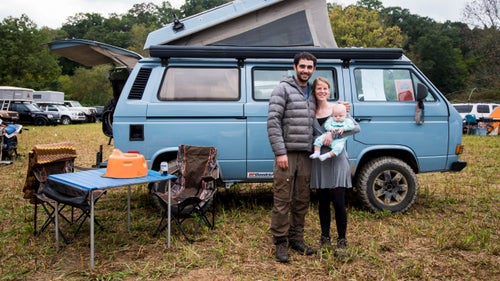 Greg and Katie Blachon have driven this 4WD Syncro 51,500 miles across North, Central, and South America over the past two years. They bought the van for $500 back in 2010, then worked on it for three years, adding the camper top and onboard solar along the way. It has the coveted Boxer Diesel EE20 engine, which combines new diesel technology with the performance of a boxer configuration for more power and less fuel consumption. The Blachon's beefed up the offroad capabilities further with a super winch on the front bumper and an ARB compressor in the back for custom tire pressure depending on the terrain. Oh, and there's a special compartment and table for bourbon in the back.
Corrections:
(10/12/2016) *These statistics have been corrected