This Trail Marathon Is Deep Inside Antelope Canyon
Harold Bennally wanted to run the Boston Marathon in moccasins. So he planned a fundraiser on the Navajo Nation to get there.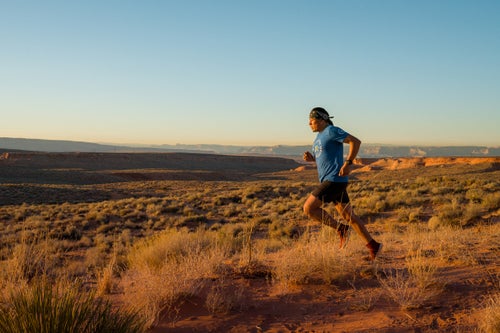 Last spring, Harold Bennally, a 37-year-old Diné ultrarunner, crossed the finish line of the Boston Marathon wearing a pair of high-topped red leather moccasins—likely the first time anyone had run the famous race in traditional Diné footwear. To raise funds to send him to the event, Bennally organized the Canyon X Half Marathon: a race through a remote portion of Antelope Canyon in LeChee, Arizona, far from the tourist-heavy lower section.
The inaugural event, in 2018, was a success, with 98 runners traveling from across the Southwest to participate. Bennally and other organizers, including the Red Earth Running Company, which sponsors Native running events and athletes, brought it back for a second time last fall. On a brisk day in November, 168 runners gathered to run a 13-mile course that climbed 1,800 feet across sandstone canyons and remote washes.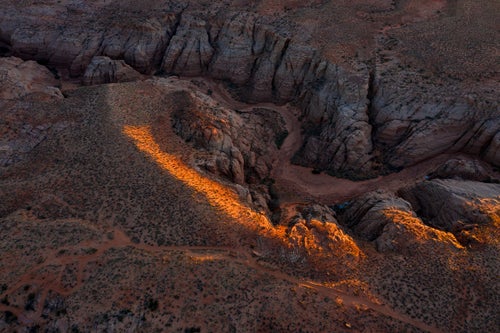 The first morning light catches the ridges of Canyon X, located in the northwest corner of the Navajo Nation.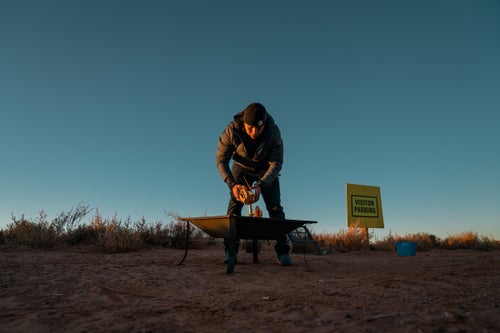 Bennally, who lives in Phoenix but has a home in LeChee, prepares a fire to keep runners warm during the cold morning. The previous year, runners competed in more than three inches of snow.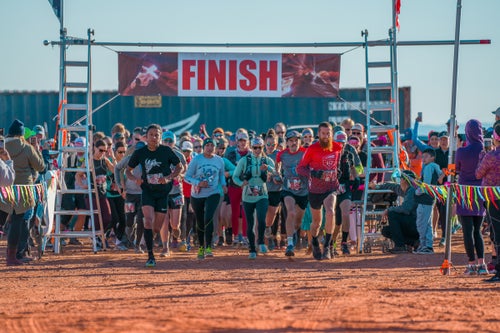 At 8:30, the race begins. The cool temperatures help stabilize the sandy course.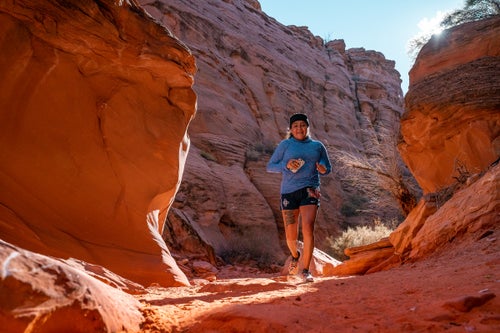 The Canyon X Half Marathon involves winding descents into slot canyons, where runners encounter walls of sandstone that taper down to shoulder-width crevices.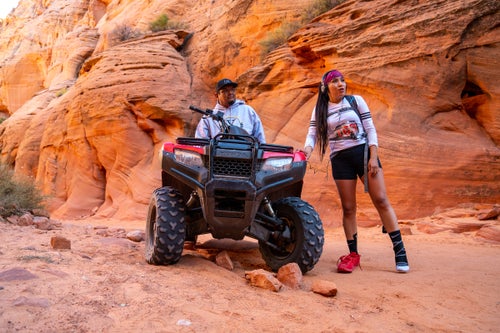 Marlena Sixx, a Diné from Flagstaff, Arizona, is stopped short by an ankle injury in the first slot canyon. "I cried, not because of the pain but from not being able to finish this amazing course," she says.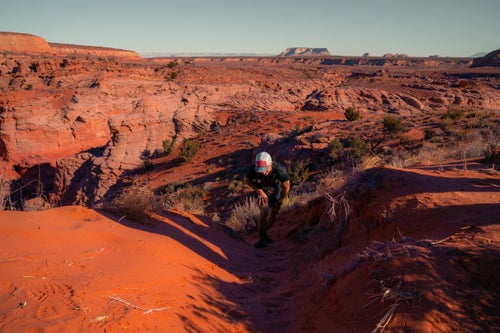 After using a rope to maneuver through deep sand on a sharp incline, Dylan Sinclair, 35, tops out on one of the more challenging segments.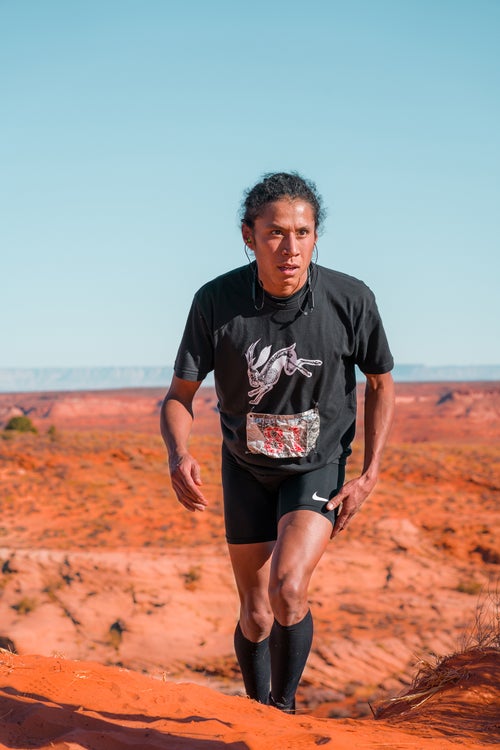 Richard Harris, 28, of the Meskwaki Nation and the Sac and Fox Tribe of Mississippi in Iowa, has been running competitively since fifth grade. "We're out here running individually, but if there weren't 200 athletes running this morning, then we wouldn't have the event," he says. "You gotta take care of each other."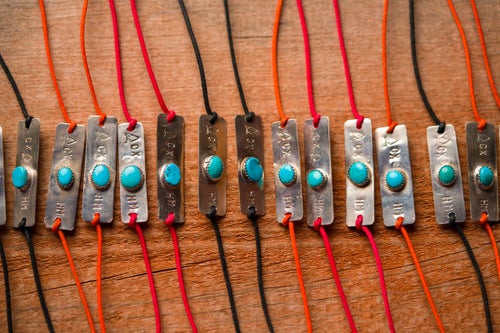 Every runner who participates in the Canyon X Half Marathon is given a silver bracelet. Bennally uses two types of turquoise, called Sleeping Beauty and Kingman, to adorn them.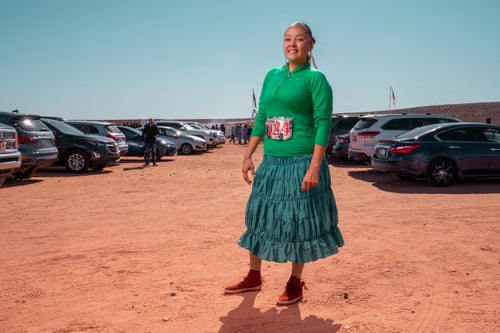 Marian Mike, 37, from Page, Arizona, wears traditional clothing in an effort to bring awareness to missing and murdered indigenous women. She finds strength in the landscape. "As I ran, I had to talk to the air, I had to talk to the sand, I had to talk to the canyon, I had to talk to all these elements that we hold sacred in our lives as Diné people to get through what I needed to get through," she says.