Where Surfboards Are Known as Flat Canoes
On the wave-rich islands of Canada's Haida Gwaii, surfing is creating new connections to an age-old culture—and surfboards have been given a more befitting name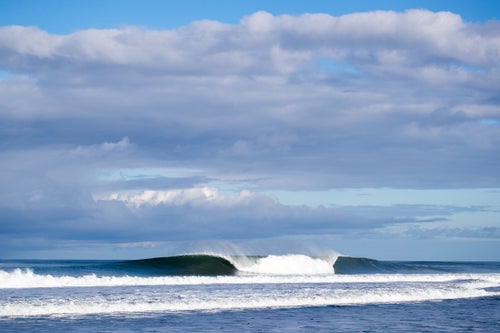 One of the origin stories of the indigenous Haida people begins just a few steps from the surf.
Naay Kun is a long talon of sand that arcs out to sea from the northeast corner of Haida Gwaii, an isolated island group that sits 30 miles south of the Alaska panhandle and 60 miles off the Canadian mainland. As one version of the tale tells, the ancient trickster Raven was walking the beach there, when he happened across a clamshell that had been washed up on the sand. Coming closer, he found the first humans sheltering inside, timid about the outside world. After he coaxed them out of their shell, and then created the male and female sexes, Raven's new creatures set off to inhabit their new land—this beautiful archipelago whose name translates to "the islands of the people."
Mythological status aside, Naay Kun also just happens to be one of the best beach breaks anywhere north of California, with abundant swell A-framing over steep, current-sculpted sandbars. Bringing the story full circle, this unique spot near the village of Masset is also one of the places where Haida surfer, carver, and artist Gwaliga Hart is embracing his heritage while finding new ways to honor the legacies of his people.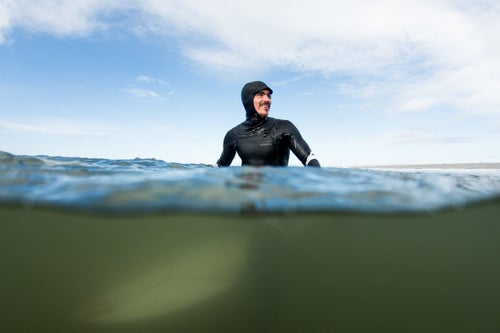 One of the few Haida surfers, 31-year-old Hart's love for waves began as a teenager at a cultural camp called Rediscovery. "We'd take the canoe out and go get crabs, then ride waves in," he remembers. "And we'd start each day swimming in the ocean. Just being out there was such a great time." Now he often helps introduce traveling surfers to Haida culture—including pros like big-wave world champion Paige Alms and 16-year-old Canadian phenom Mathea Olin, whose recent trip to Haida Gwaii is chronicled in the new Red Bull short Northern Tides.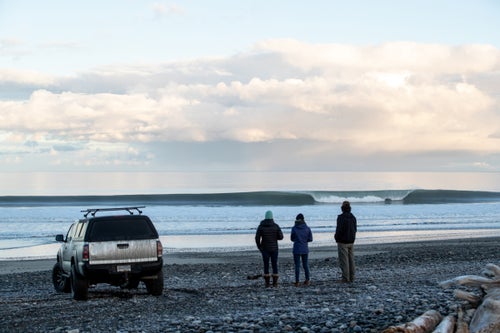 Through the fall and winter, surfing on Haida Gwaii is focused on the stretch of coast from Gaaw Tlagee (the greater Masset area) to Naay Kun. It can feel empty at times, and there's plenty of potential to surf alone, but the clichés about discovery can be left at home—don't forget that the Haida have been launching canoes from these beaches for thousands of years.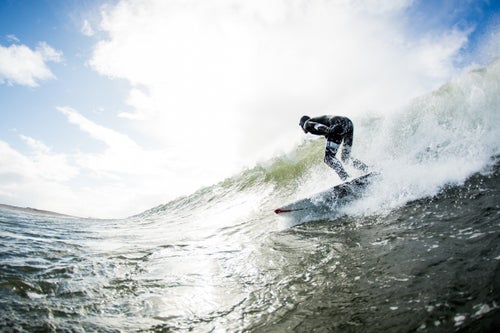 For Hart, riding waves on a surfboard offered a new way to further connect with the ocean, aligning beautifully with age-old Haida traditions and beliefs. "There's a long history of seafaring here," he says, "and our people have always had specific words and sayings for all these ocean conditions that are relevant to surfing today: the winds, the weather, rolling swells, following seas, the lulls between sets when you can paddle out in a canoe. Now there are more Haida people starting to get on it, discovering surfing for themselves or being introduced to it by different programs that have our youth learning together. I'd say it's just about to start taking off in the Haida community in a more impactful way."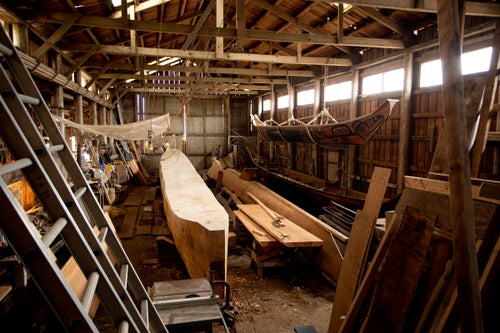 Haida canoe builders were masters of their art, shaping swift cedar dugouts that were routinely paddled hundreds of miles through stormy seas on trading and raiding sorties. "We have a legacy of creating watercraft," Hart explains, "from the canoe days into recent times, when design elements from our canoes were added into commercial fishing boats. But the surfboard is a new thing to us, so we didn't have a Haida word for it. We wanted to have a word that would be authentic to our culture, so there was a discussion with some of our people and elders. One of them, Ts'inii Steven Brown, came back with the new name tluuwa tl'apjuu, or "flat canoe."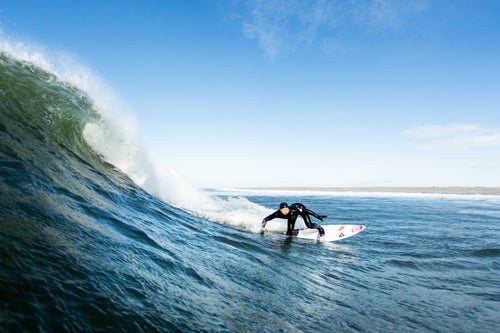 "Surfing in Haida Gwaii was pure magic," says Olin, who scored glassy Naay Kun with Hart on the Northern Tides trip. "We'd be all alone on an empty, pristine beach, with pumping waves coming in. Learning the Haida names of each place and hearing all the ancient history and stories [Hart] shared was incredible, too. I think I learned more there than I do most of the time in school."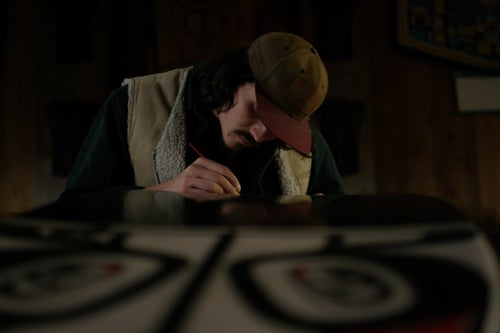 Olin and Alms brought three extra boards along to donate to a Haida youth center. Three local artists—Raven LeBlanc, Captain Stewart-Button, and Hart, whose father, Jim, is a renowned artist and chief—then gave the boards a local identity. "We painted them in the same way we design our canoes, with crest figures at the bow and stern," says Hart. "We wanted to represent different water beings, so Captain did a beautiful sculpin, and Raven did a powerful Wasco. The one I did was a female killer whale, to honor the female side for these two accomplished surfers we had with us."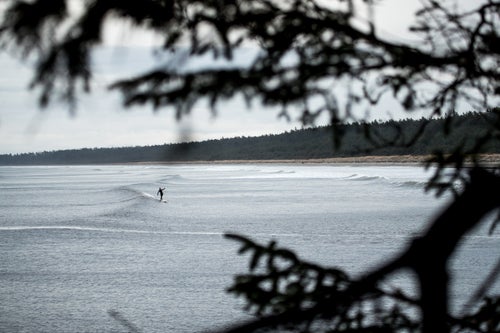 There's a small but thriving surf scene on Haida Gwaii, with most of the few dozen locals being of settler or immigrant descent. On good days at the more easily accessible spots, you can expect to share the lineup with a handful of other friendly folks and stylish shredders. Access is simple enough—it's a two-hour flight from Vancouver, or an eight-hour ferry crossing from the mainland—but it's still enough of a trip that crowds are light and traveling surfers will find plenty of room to move.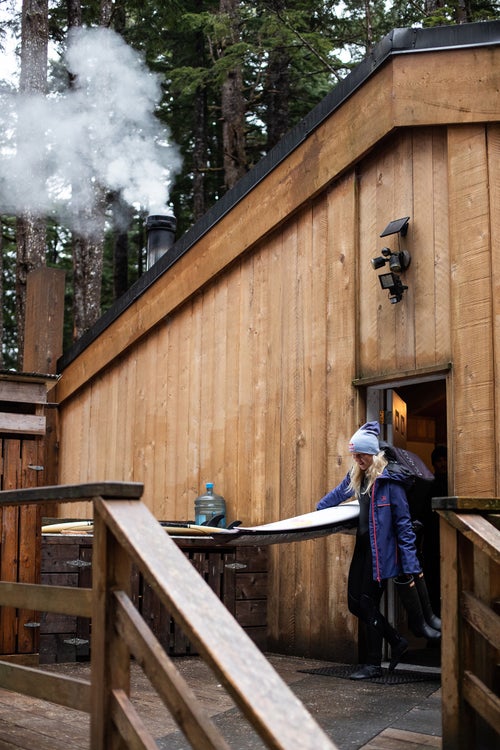 Caveat: It's cold. Like, legit cold. Hoods, booties, and gloves are required, and insulation and raingear for when you're not in the water. Good shelter is a necessity, too—Haida Gwaii isn't the place for threadbare tents. There are some great accommodation options, however, like the Haida-run longhouse cabins at the mouth of the Hl'yaalang Gandlee, or Hiellen, River. You'll stay dry, there are wood stoves to warm you up, and it's walking distance to the waves.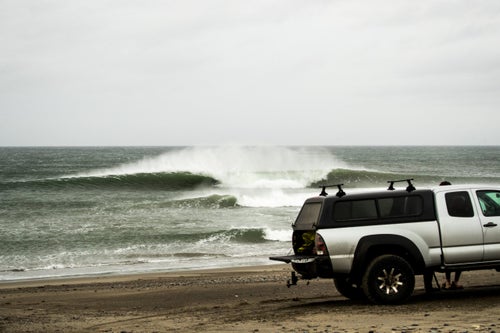 One more caveat: the sunlit, sheet-glass surf seen in Northern Tides isn't the norm. Haida Gwaii is a windswept, storm-whipped, rain-soaked place—at least it is from October on, when the road-accessible spots start to turn on with bigger west and northwest swells. Sure, the glassy daydream is real sometimes—but be ready, like Olin here, to pull into some blustery barrels.