The First Images of New Mexico's Godzilla El Niño—All Shot on an iPhone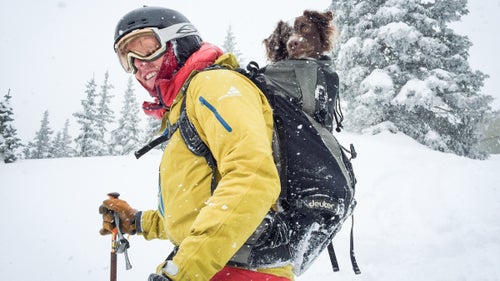 They said it was coming. And they were right. Godzilla has arrived—at least in Santa Fe. Over the past three days, storms caused by the giant El Niño dumped more than three feet of snow on the Sangre de Cristo Mountains near New Mexico's capital and Outside's home base. This is the snowiest November many of us can remember, and the skiing has already been an all-time high. Especially this past Tuesday after a Monday-night blizzard.
As is custom on big snow days, most of the Outside office (including both the magazine and Web editors) organized for a dawn patrol up Ski Santa Fe, our local area 30 minutes outside town. It took two hours to get up the 16-mile road—several cars got stuck or had to wait for the plow to clear the road—and another hour-plus to skin up the hill, but everyone's patience paid off. At the top of the mountain, we skied through powder so deep that dogs were buried and had to be put in backpacks and carried down. Face shots were unavoidable.
I captured the day on my iPhone 6 because I like how easy it is to use out in the snow. I stuff it in my midlayer chest pocket so it stays warm against my chest and the battery doesn't freeze, and I can whip it out much faster than a regular, bulky camera. Plus, it doesn't get in my way when I'm skiing and doesn't require a special camera bag.
Photo: Mike Thurber, the outdoor program coordinator at St. John's College in Santa Fe, gives Mud (who belongs to former staffer Kyle Dickman) a ride down in his backpack after the pup got buried in snow well above his head. Sometimes you have to work to find the best photos. Sometimes they just appear in front of you.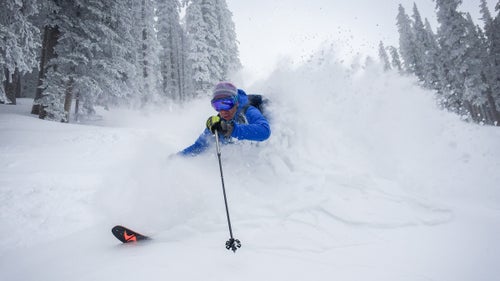 Outside contributing editor Nick Heil gets buried in deep snow near the top of Ski Santa Fe. I told Heil to ski fast and come right at me so we could get a sense for how deep the snow really was.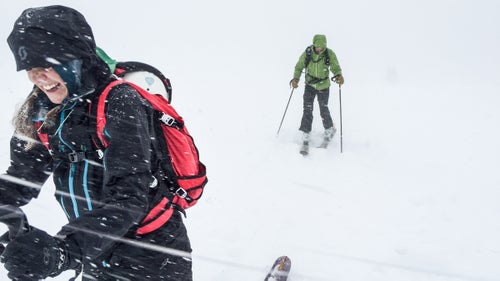 Turin Dickman, left, and Bryan Rogala, Outside's video production manager, are still giddy while skinning through high winds and face-freezing temps near the top of Ski Santa Fe. iPhones have a tendency to freeze when it's cold and windy, so I kept my phone in my pocket until Dickman was right in front of me. I don't shoot magazine assignments on my iPhone (that's why we have Sony a7RIIs and Canon 5D Mark IIIs), but the images are plenty good for the Web.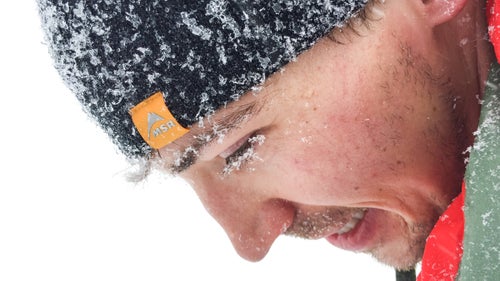 Rogala with frosted eyelashes on the way up.
Former Outside staffer Kyle Dickman brought his dog Mud along for the adventure. Photographing happy dogs in the snow can be tricky, but Dickman helped calm Mud down.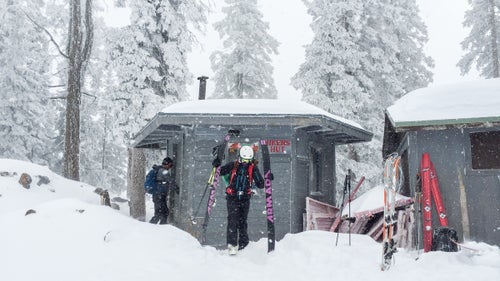 Turin Dickman getting ready to ski after warming up in the hiker's hut at the top of Ski Santa Fe. iPhone images almost always need a contrast bump to make them pop. I use Lightroom and try to hit a balance where I'm enriching what's already in the image but not over-toning to the point where it looks fake.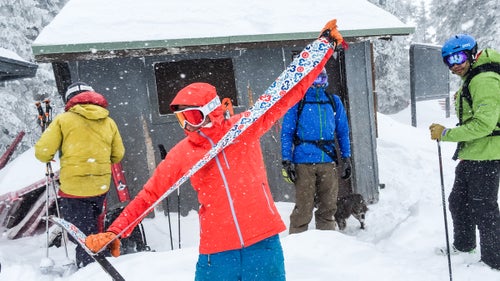 Madeleine "Maddawg" Carey, who works for WildEarth Guardians, ripping skins at the top of Ski Santa Fe.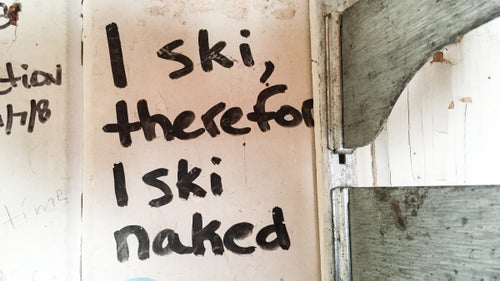 The walls inside the hiker's hut are plastered with graffiti. Some notes are clever. Others are not. The iPhone struggles in low light compared to a DSLR, but thankfully there was a little window light for this image.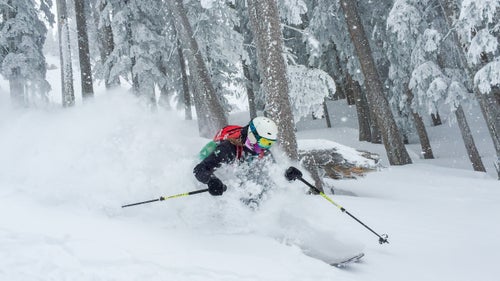 Turin Dickman shredding through the trees.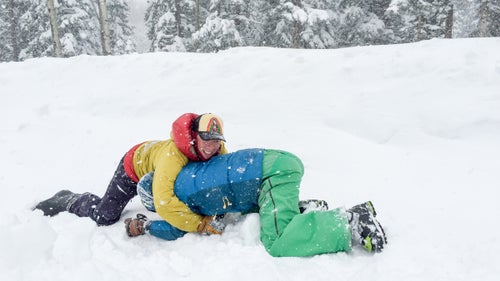 When there's snow, first we ski, then we wrestle. An in-between moment.