Ski, Run, Climb, and Bike? This Is Your Dream Gear Shed.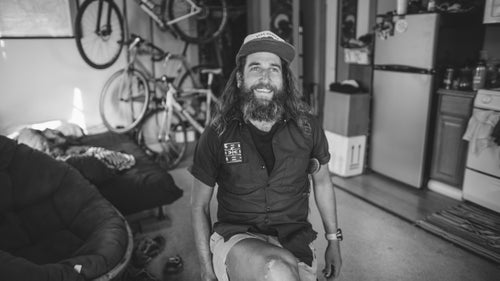 Tony Krupicka is one of the world's foremost ultra runners. The 33-year-old Nebraska native is a two-time winner of the Leadville 100 and the 50-Mile Trail National Championships, and he's placed second in the county's original ultra—Western States 100. Last month, he let us into his Boulder, Colorado, home, which is strewn with training tools, from road bikes and ski-mo skis to running shoes and cams.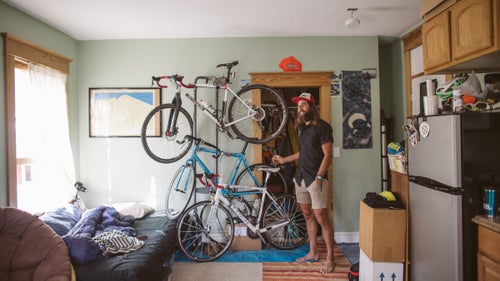 Krupicka makes the most of his small space, with a three-bike wall rack and cabinets stuffed with gear.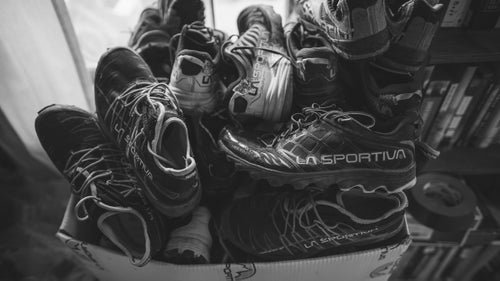 An ultra runner needs lots and lots of shoes.
Everywhere I looked, I saw more of them.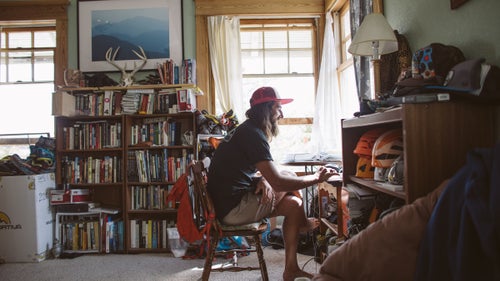 The room pulls triple duty: gear shed, bedroom, and office.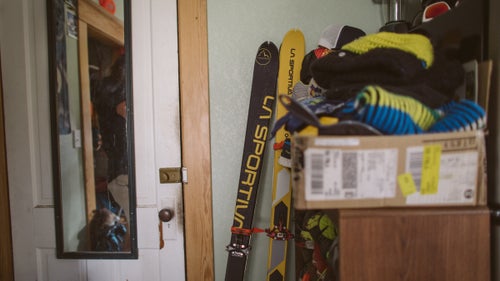 Krupicka turns to alpine touring in the winter to stay fit.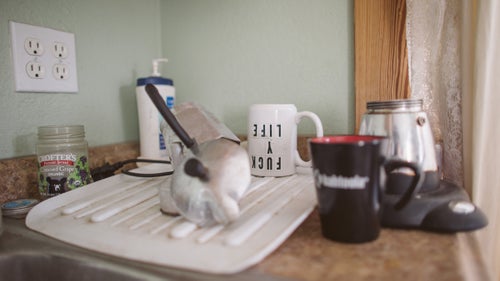 In addition to all the gear, there was also lots of stuff to make coffee.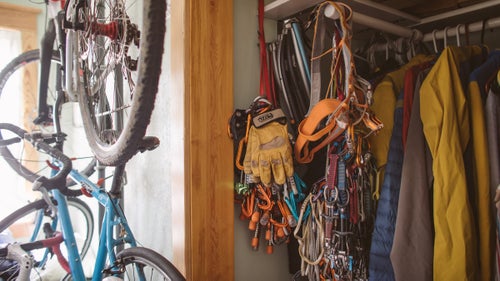 Every available hook and bar was recruited to hold gear, be it for running, climbing, biking, or skiing.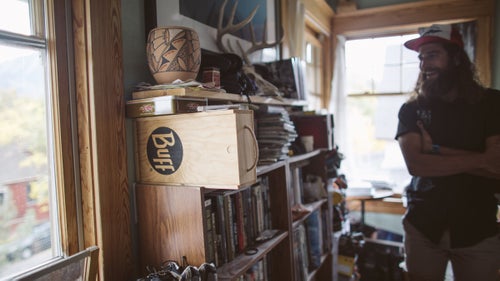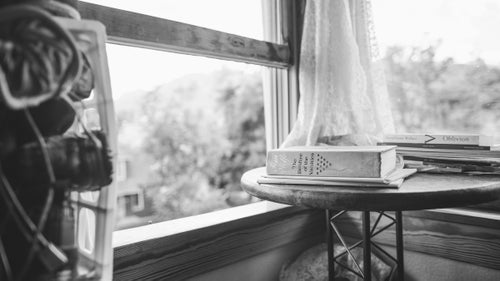 Tom Wolfe's the The Bonfire of the Vanities on a table overlooking Boulder's Flatirons.