Luke Aikins' 25,000-Foot, Record-Setting Freefall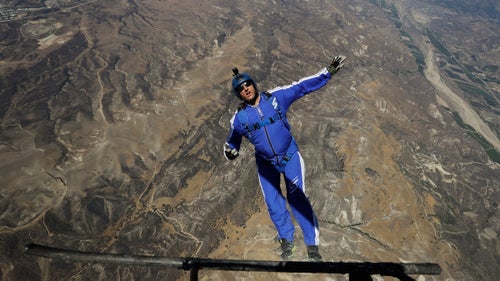 On July 30 at approximately 5:45 p.m. local time, Hollywood stuntman and skydiving luminary Luke Aikins jumped out of a Cessna Grand Caravan airplane 25,000 feet above Simi Valley, California. It was the first time in his 18,000-plus skydives that Aikins, 42, with a wife and young son, did not wear a parachute. The "Stride Gum Presents: Heaven Sent" stunt, which 1.44 million viewers watched live on Fox, made history when Aikins landed safely in a large net suspended 200 feet above the ground by a quartet of cranes.
Aikins and a small army of producers planned the jump for two years. He was joined in freefall by a trio of support jumpers, including his cousin, fellow aerial wizard Andy Farrington; but they all had parachutes and deployed them as Aikins continued plummeting toward the ground. When Aikins landed successfully, he became the first skydiver to intentionally land a jump sans chute and survive (British wingsuit pilot Gary Connery famously landed in a pile of cardboard boxes in 2012 without a chute, after jumping from a helicopter 2,400 feet above the ground). Here, we recount his jump and how he managed a happy ending.
Photo: Aikins practiced for months leading up to the jump, honing every detail to ensure maximum safety through training leaps like this one, five days before his fateful freefall. Still, not everything went off without a problem. Twenty-five hours before his jump, the Screen Actors Guild threatened to require Aikins to wear a parachute for safety; but the Hollywood union lifted that clause shortly before the freefall began.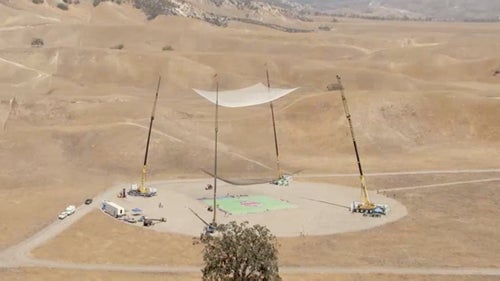 This is what Aikins was aiming for: a 100-foot-by-100-foot net made of polyethylene. While it may seem large up close, 10,000 square feet is essentially just a pixel when you are jumping from a plane five miles high. "You can see the ground from 25,000 feet, but you can't see any definition where you're trying to land," Aikins told Outside.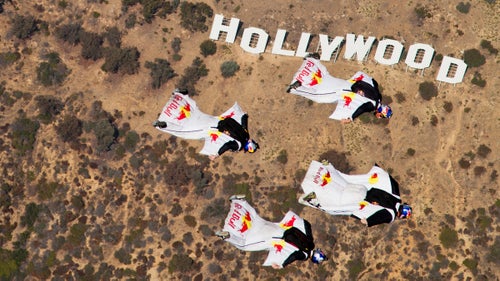 Aikins, a longtime member of the Red Bull Air Force athlete team, has performed stunts in feature films including Godzilla and Iron Man 3. Here, he and three other Red Bull team members—Jon Devore, Miles Daisher, and Mike Swanson—pilot wingsuits over the famed Hollywood sign in California in 2011.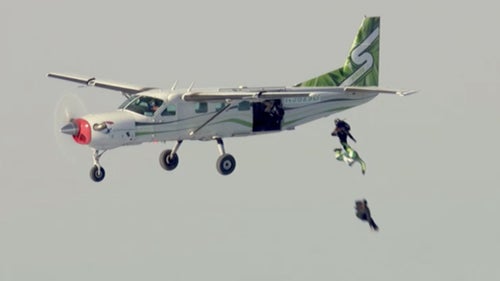 Once Aikins (in green) exited the plane, the only way he was going to survive was if he hit his target. He wore an oxygen mask for the first 10,000 feet of freefall, handing it to Farrington around 15,000 feet altitude.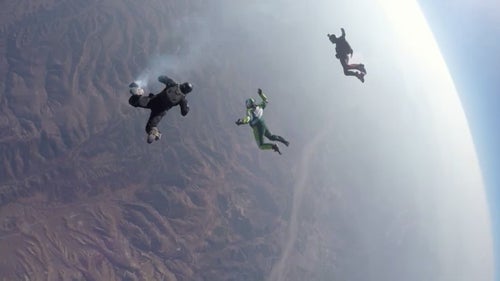 One of Aikins' support jumpers wore a smoke-emitting device on his leg so viewers could track the freefall from below. Aikins decided not to: "I don't want anything else on my body," he said leading up to the stunt.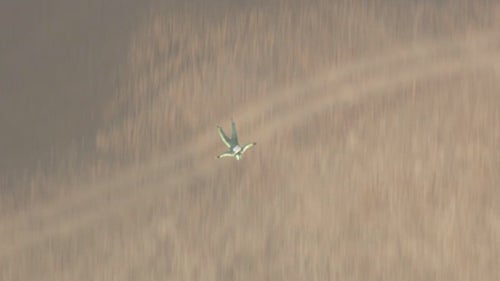 By this point, Aikins had locked onto his target using a system of PAPI lights similar to those used to guide planes into runway landings. He knew he was within the net's perimeter if the lights' special lens gave off a white beam; if he saw a red beam, it meant he was outside the net and had to adjust his flight direction to get back inside.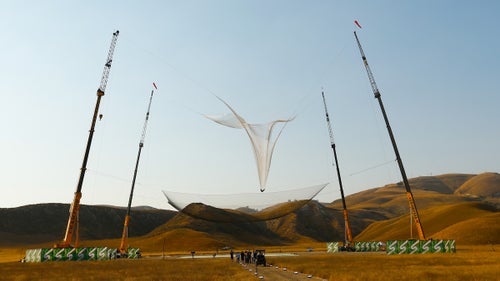 This is the moment everyone exhaled. One second before Aikins landed in the net, he rolled onto his back to help his 200-pound body absorb the impact of stopping his 120 mph freefall. Air ratchets, or powerful cylinders often used in the Hollywood stunt world, cushioned his fall via a system of ropes and pulleys attached to the corners of the net, which was not elastic.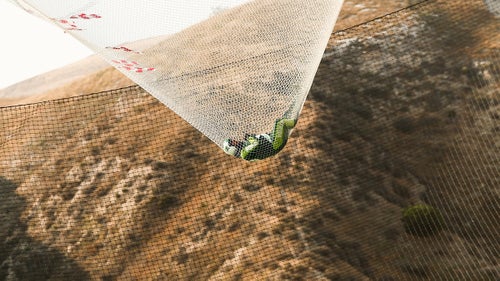 What does it feel like to hit a giant hammock at terminal velocity? Only Luke Aikins knows. You have to imagine the wave of relief he felt at this moment dwarfed any he has felt in his 30-year skydiving career.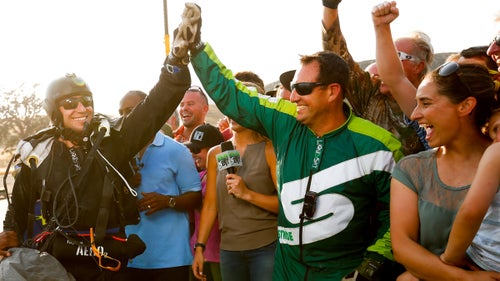 A swarm of family and friends awaited Aikins after the jump and celebrated his historic feat on-air. Chief among them: his wife and four-year-old son (at right). Aikins was adamant he would pull out of the jump at the last minute if all of his safety systems weren't perfect or if the wind was stronger than 15 mph. "I got a family," he said. "I don't have a death wish."