The Most Intense, Nearly Impossible Adventure Race on the Planet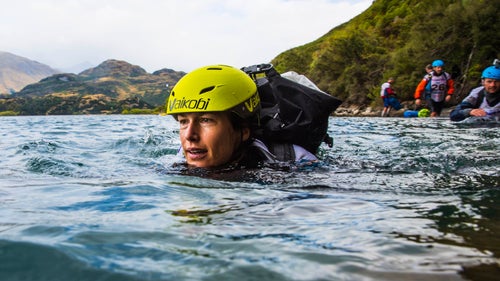 Spanning nearly 350 miles across some of the most beautiful and rugged country in the world, the GODZone Adventure race is one of the most demanding events on the planet. In late February, 52 teams of four took on the week-long challenge. They trekked about 78 miles, mountain biked 173 miles, and canoe and kayaked 84 miles in a point-to-point course based out of Lake Wanaka, New Zealand. With teams as far as 125 miles apart, photographer Mead Norton experienced his own adventure trying to capture the event. Hanging out of helicopters, tracking down teams in jet boats, and trudging through much of the same terrain as the competitors, Norton gives us a behind-the-scenes look at one of the gnarliest races on the planet. In the end, only 14 teams crossed the finish line.
Photo: Louise Mark with the rest of Team Balance Sports Nutrition heading out on the swim—in sub 50 degree water—at the end of the coastal orienteering leg of the race.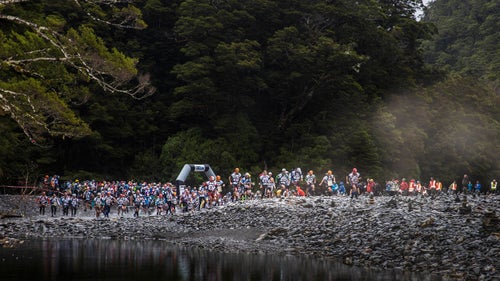 Racers taking off at the start of the 2015 GODZone Adventure race on February 27, which is apart of the Adventure Racing World Series. The 560K (350-mile) course would end up pushing even the hardened pros to the limit. Each four-member teams needed to include at least one female competitor.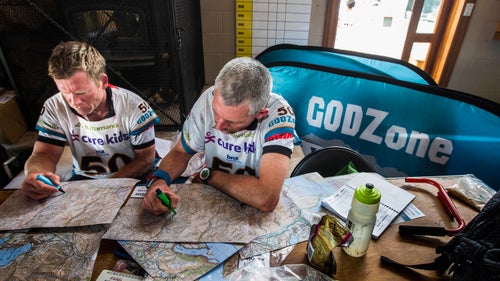 Headly Meacheam and Steve Lock from Team Kori Kita planning out the second half of their race route. Teams were given maps and checkpoints for the first half of the race just two hours before the event started, and had only 30 minutes to plan their routes before getting bussed to the starting line. Teams returned to the headquarters halfway through the race and could take all the time they wanted to plan the second half of their route.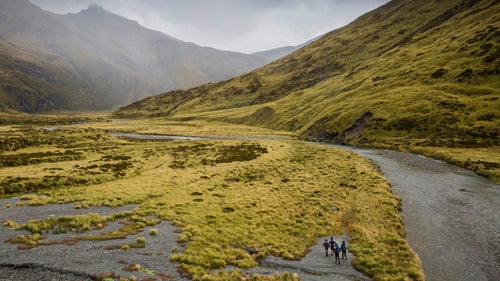 A team navigating its way along the valley toward the Albert Burn Saddle.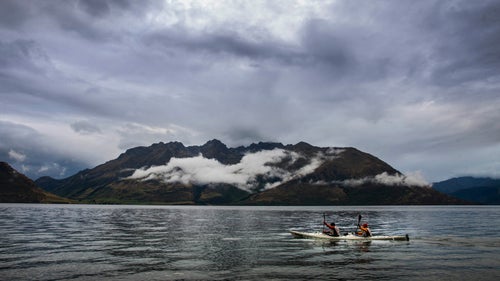 Torpedo7 was a local team made up of members all from Wanaka, New Zealand. Unfortunately their local knowledge didn't help them in the end. Like 38 other teams, they failed to finish. Here they are paddling down Lake Wakatipu towards Kingston.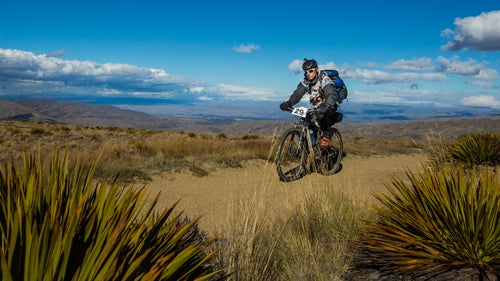 Dwarne Farley from New Zealand's One Square Meal was the last team to cross the line.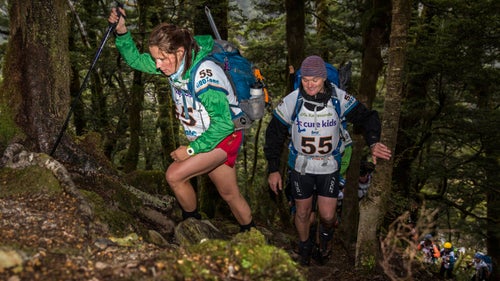 Amy Manning and Darren Clay from Team Vistalight Central making their way up the first climb of the race towards Brewster Hut.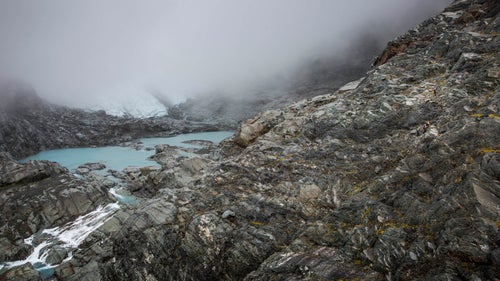 A team navigating across the foot of Brewster Glacier during the first day of the race. The scale of the terrain was incredible and at times daunting, especially for the racers.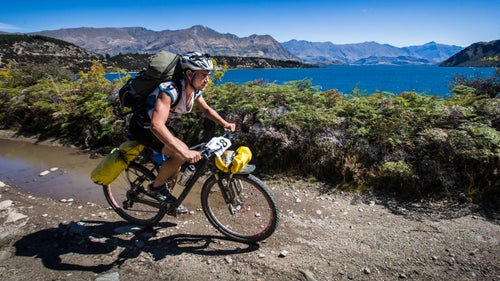 Angus Watson from New Zealand-based Team SAS (Still Accepting Sponsors) still smiling on the last section of the mountain bike course before heading out on the final paddle around Lake Wanaka and the finish line. They unfortunately did not finish.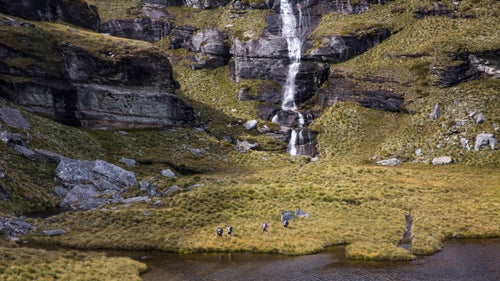 Team Tiki Tour, another all-New Zealand team navigating their way over the Garvie Mountains and past the Skeleton Lakes.